From slapstick comedies to sidesplitting stand-up, Adam Sandler has a hilarious resume. But his latest movie "Uncut Gems" is no joke and even he called the early Oscars buzz surrounding it "a whole new feeling."
Sandler stars as Howard Ratner, a charismatic New York City diamond dealer with a serious gambling addiction, itching for his next big score.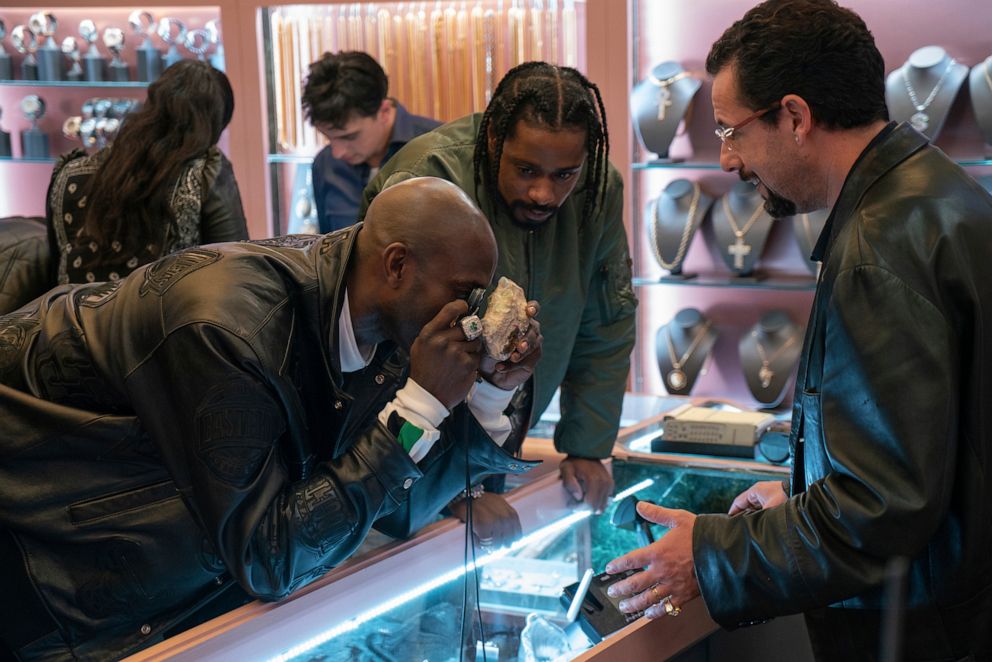 Sandler sat down with Robin Roberts to talk about the fast-paced, tense movie that he said was a stretch even for him.
"I was a nervous wreck because there were so many things I had to do in the movie -- be upset, be not too nice to my family," he said of the first time he read the script. "There were scenes where unfortunately my clothes were off. Everything was disgusting thinking about me doing it."
But "I knew it was great," he said. "I knew the filmmakers were great. And I talked to my wife and she said, 'you have to do this.' I just committed. Me and my wife got very close practicing every night -- doing the scenes and it was very interesting for us."
He also said it was hard for him to believe that the audience would end up rooting for his character who pushes the boundaries and tests his own limits.
"He's trapped in this disease of his," Sandler said. "There's not even a thought to get out of it. He's just like, 'I gotta go again.' Go. Go. Go."
The powerhouse cast is stacked with notable big name celebrities like Idina Menzel, rapper The Weeknd and retired NBA star Kevin Garnett.
"It was like a gritty process. We were working late -- deep into the night sometimes," he said, adding that it paid off because they "knew we were making somethin' different."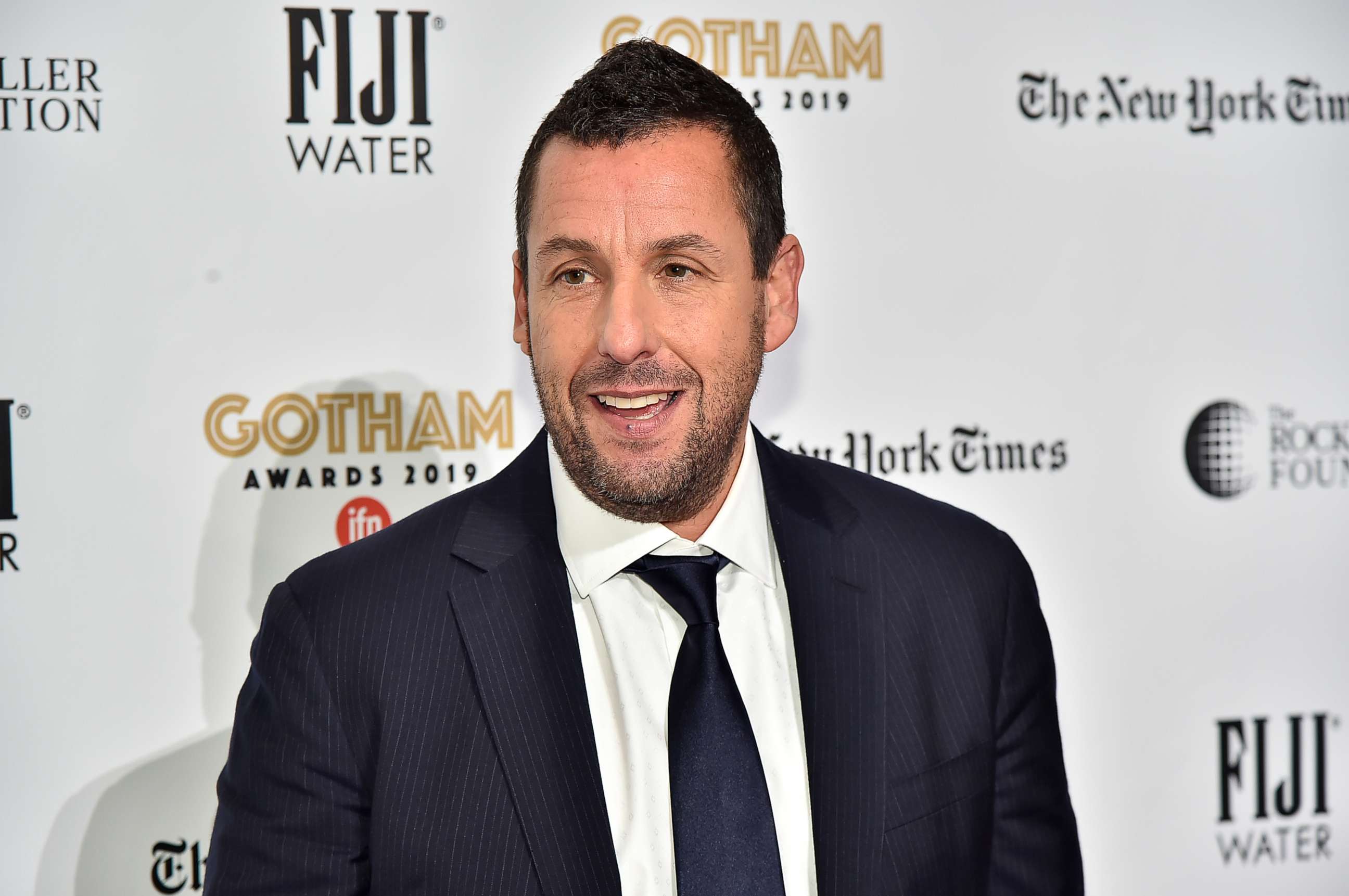 The longtime funnyman already garnered a best actor award from the National Board of Review.
"This is a shocker for many, many Americans," the actor said with a laugh. "It's neat. I don't know what to even think."
He added, "I never thought of this stuff in my life. It wasn't my goal growing up. I didn't say, 'I wanna get an Oscar one day.' I just wanted to make movies. I wanted to do what Eddie Murphy was doing," he explained. "And this is a whole new feeling. And it's fun."
Sandler had to hit the streets in Manhattan's diamond district to learn the tricks of the trade for his part.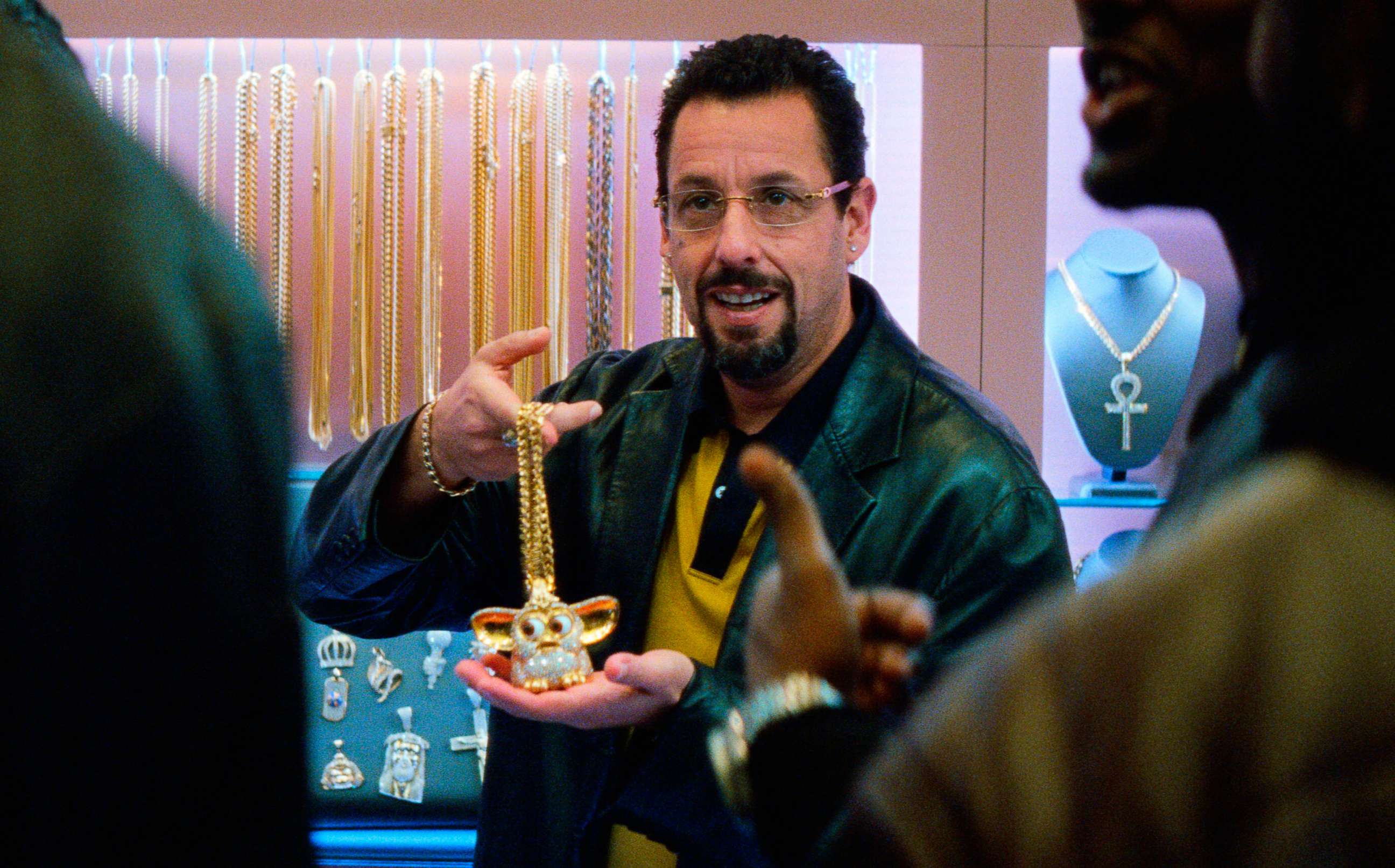 "We'd walk down the street, come in -- talk to the guys, see what they're doing, what they're selling, how they're selling it," he said.
With his movie coming out nationwide just weeks before Hanukkah, it was only fitting to ask him about the famous holiday song that first debuted on "Saturday Night Live" 25 years ago.
"I was walkin' to 'Saturday Night Live' one morning and I went, oh man, you know what would be good? A song about Hanukkah. A guy who doesn't -- didn't get to celebrate Christmas," he recalled.
"I can list a bunch of Jewish people who also didn't get to celebrate Christmas," he said. "Now maybe that would be funny. I know I lucked out with that song -- I hear about it, I'd say, every day of my life."
"Uncut Gems" is in select theaters on Dec. 13 and nationwide on Christmas Day.