Adele is opening up about her decision to postpone her Las Vegas residency in January due to COVID-19.
In an interview with Lauren Laverne of BBC's Desert Island Discs, Adele said she was a "shell of a person" for a few months after announcing her decision, but she stands by it.
"I definitely felt everyone's disappointment and I was devastated," she said. "And I was frightened about you know, letting them down. And I thought I could pull it all together and make it work and I couldn't, and I stand by that decision."
In January, the "Easy on Me" singer shared a tearful post on Instagram to let her fans know that her show wasn't ready. Adele said that due to delivery delays and COVID-19, "it's been impossible to finish the show."
"I'm gutted," she said at the time. "I'm so upset and I'm really embarrassed and I'm so sorry to everyone that traveled in."
The Grammy Award-winning singer was supposed to take the stage at Caesar's Palace on Jan. 21 for a four-month-long residency titled "Weekends With Adele." As a mom, Adele said the show would have been easy to do as she would have been travel to Los Angeles, where she is a resident, and wouldn't have to leave her son, Angelo, for long periods of time.
"I don't think any other artist would have done what I did, and I think that's why it was such a massive, massive story," she told BBC. "It was like, 'I don't care' and things like that. And you can't buy me. You can't buy me for nothing. I'm not just gonna do a show because I have to or because people are gonna be let down or because we're gonna lose loads of money. I'm like, the show's not good enough."
"Maybe my silence has been deadly, I don't know, but it was horrible and it was -- the reaction was brutal. Brutal," she added. "I was a shell of a person for a couple of months."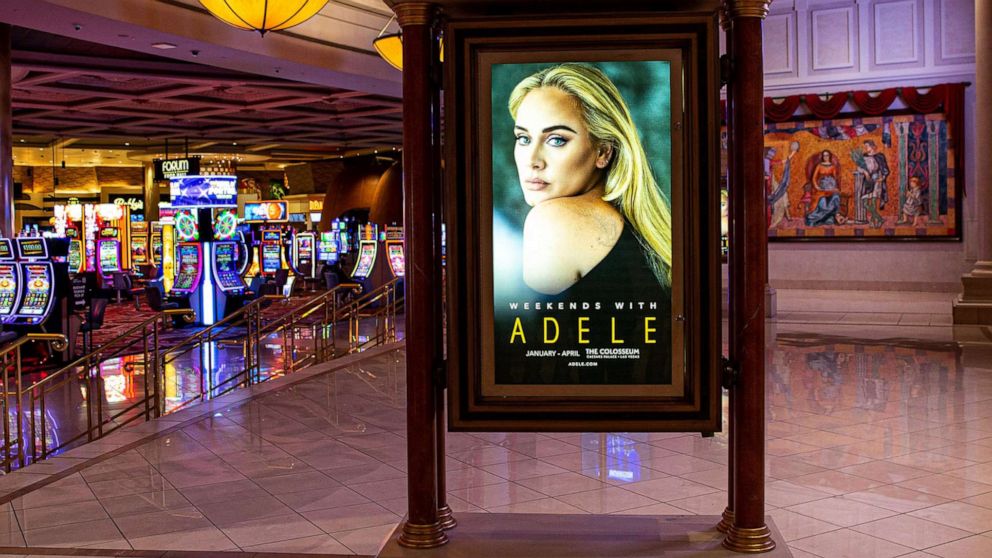 After announcing that she would postpone her show, Adele told BBC that getting through it and dealing with the criticism was "brutal."
"I just had to wait it out," the singer said. "I had to wait it out and just grieve it, I guess. Just grieve the shows and get over the guilt and yeah, but it was brutal."
Despite the impact from that experience, Adele, who also spoke about motherhood, her divorce and her career, said she has put peace at the forefront of her life thanks to therapy.
"I'm really lucky that I'm able to have access to," she said. "But I also, I used to be so immediate with all of my reactions and my decisions with things when I felt overwhelmed. And I think I'm just tired now that I'm getting older. Like, I ain't got time for drama or anything, I ain't got time for arguing, I ain't got time for not resolving anything. I'm just happy."
"I don't put myself in situations anymore that drain me," she added. "Like I'll just be like, I'm good. I'm chill, I'm gonna walk away from it. And I choose people very very carefully now who are in my life because of all of those things."