Just days before Meghan Markle will wed Prince Harry, it remains unclear whether her father, Thomas Markle Sr., will be by her side at the high-profile wedding.
Markle Sr. has reportedly said he is scheduled to undergo major heart surgery today to clear a blockage and repair damage to his heart, which occurred after he reportedly suffered a heart attack last week.
Cardiologists generally advise patients to avoid air travel for at least one week after this kind of procedure. Markle and Harry will get married on Saturday at St. George's Chapel in Windsor, England.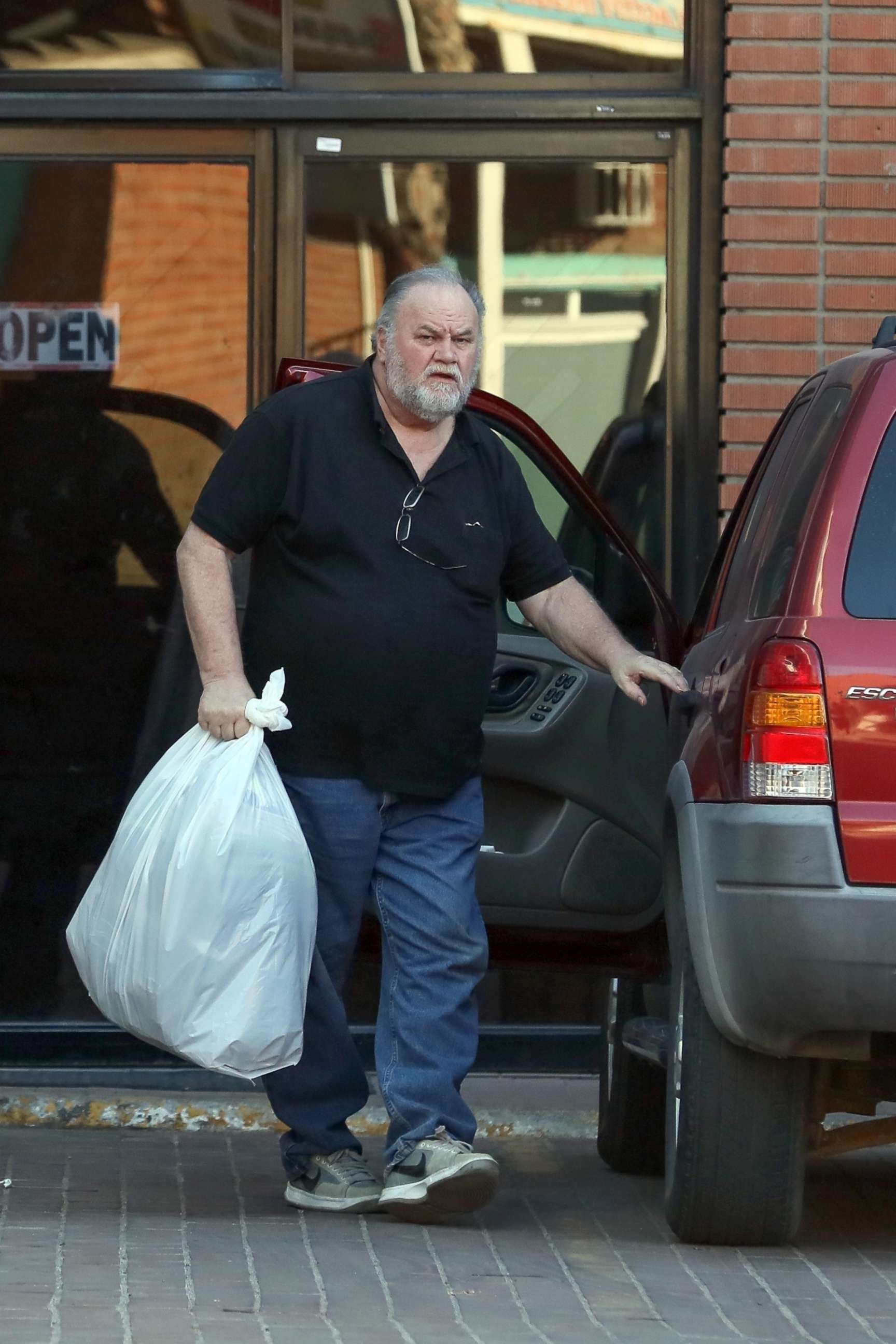 Markle Sr., 73, lives in Rosarito, Mexico, where he moved after a career as a Hollywood lighting director.
Markle Sr. was asked by his daughter to walk her down the aisle at St. George's Chapel in front of an expected 600 guests.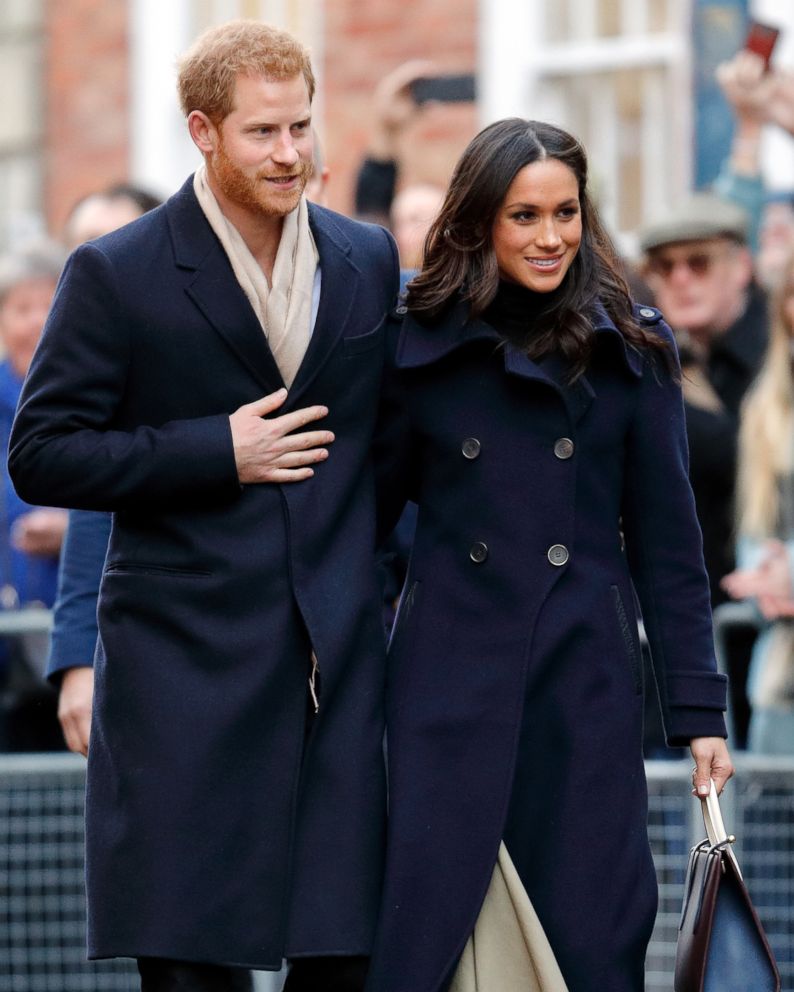 Markle Sr. told TMZ earlier this week that he thought it was best to avoid his daughter's wedding in the wake of a British newspaper's report that he staged paparazzi photos earlier this year near his home in Mexico.
He reportedly told TMZ he didn't want to cause further embarrassment to his daughter and the royal family, but then appeared to reverse course and told TMZ a day later he would attend the wedding.
"I hate the idea of missing one of the greatest moments in history and walking my daughter down the aisle," Markle Sr. reportedly told the news outlet.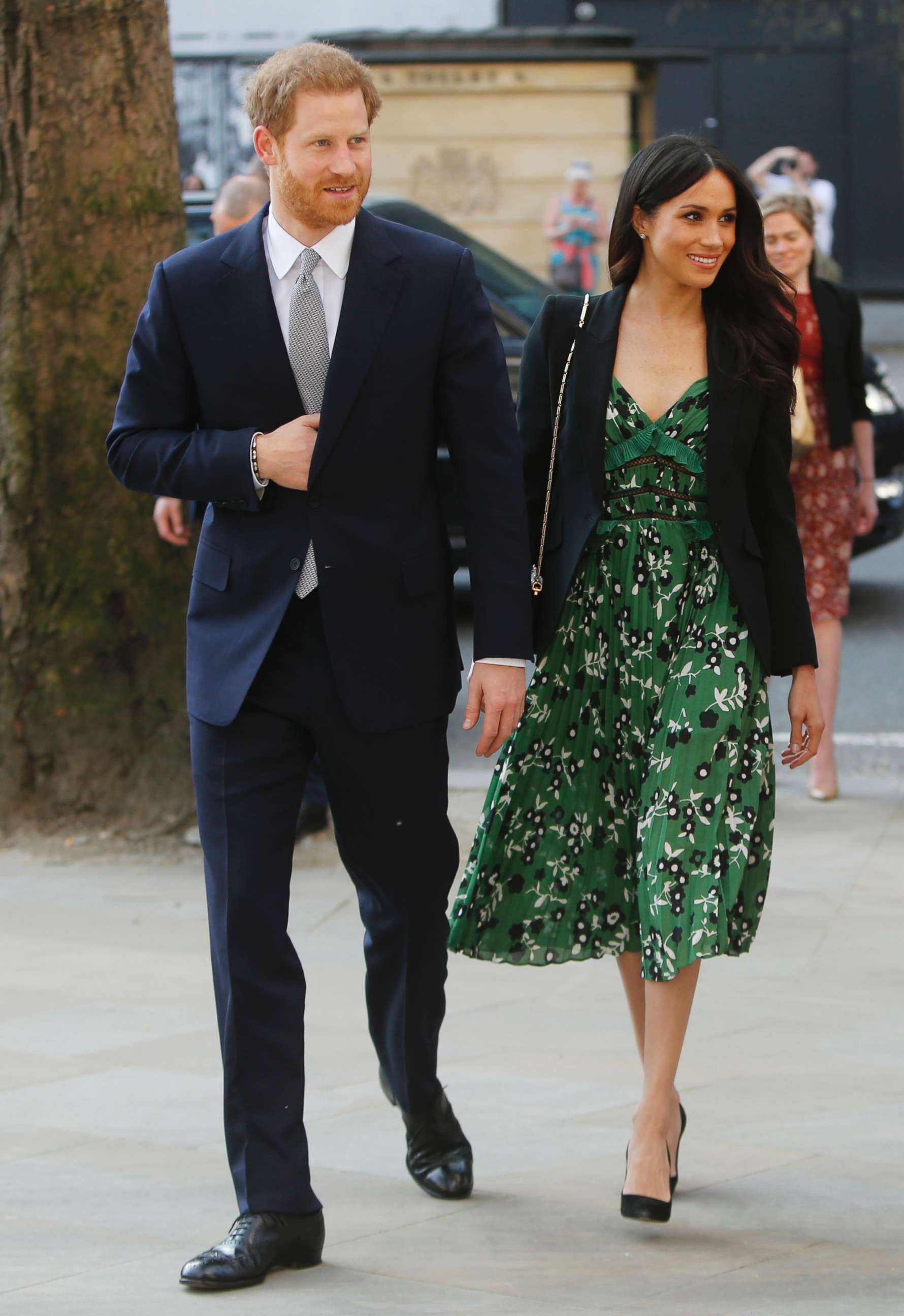 Then came the news of the heart surgery. TMZ claims Markle Sr. told them he believes the heart attack was brought on by an open letter his son Thomas Markle Jr., Markle's estranged half-brother, wrote to Harry last month, encouraging him to call off the wedding.
Neither Thomas Markle Jr. nor his sister Samantha Grant Markle, Markle's estranged half-sister, were invited to the wedding.
Markle's mom, Doria Ragland, the only member of Markle's family known to be attending the wedding, was spotted in Los Angeles Tuesday heading to the airport to travel to London.
Ragland, a social worker and yoga instructor, will meet Harry's royal relatives and be introduced to various friends of Harry and Meghan's over the next few days.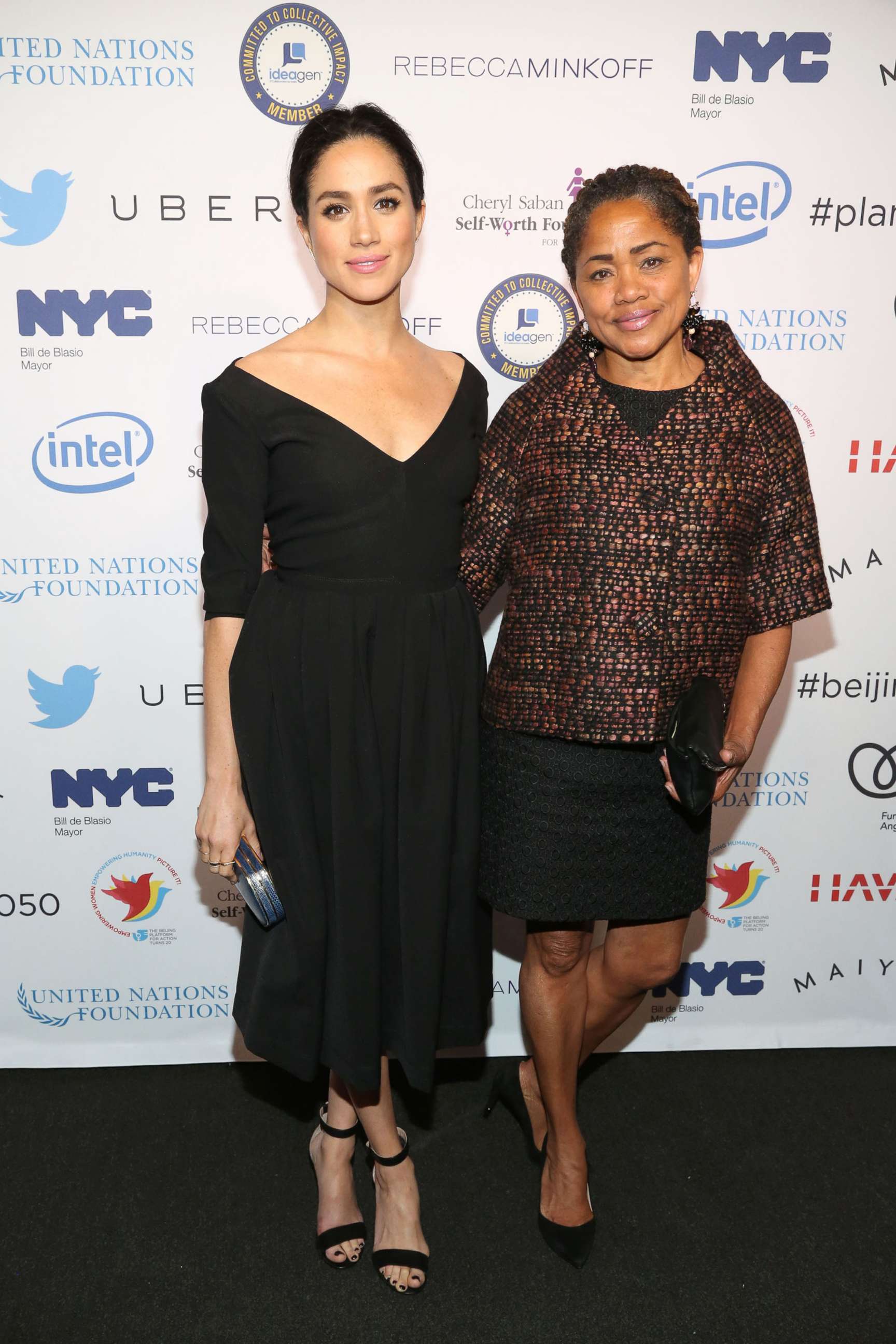 Ragland is scheduled to travel with Markle on her wedding day from her overnight location to St. George's Chapel. Kensington Palace has not commented on any changes to the wedding day plan.
Markle and Harry still want Markle Sr. to walk his daughter down the aisle, royal sources told ABC News, describing the couple as "very concerned" about Markle Sr.'s situation.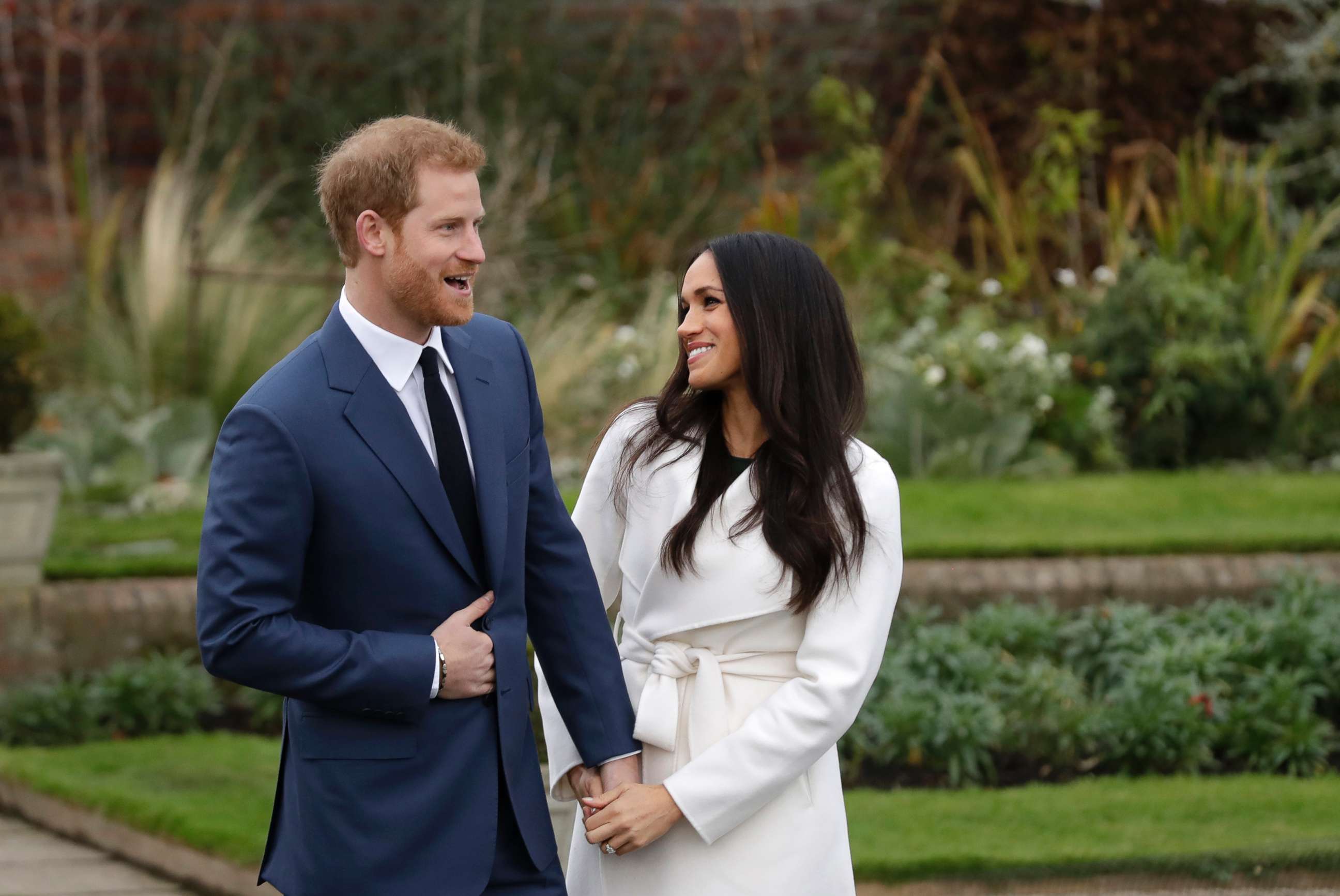 The palace's only comment on Markle's father came via a statement issued Monday evening in the wake of the paparazzi scandal.
"This is a deeply personal moment for Ms. Markle in the days before her wedding," the statement read. "She and Prince Harry ask again for understanding and respect to be extended to Mr. Markle in this difficult situation."