— -- Three stars of the highly-anticipated upcoming superhero film "Avengers: Infinity War" unveiled their very own action figures today and announced a new charity campaign, Marvel Universe Unites.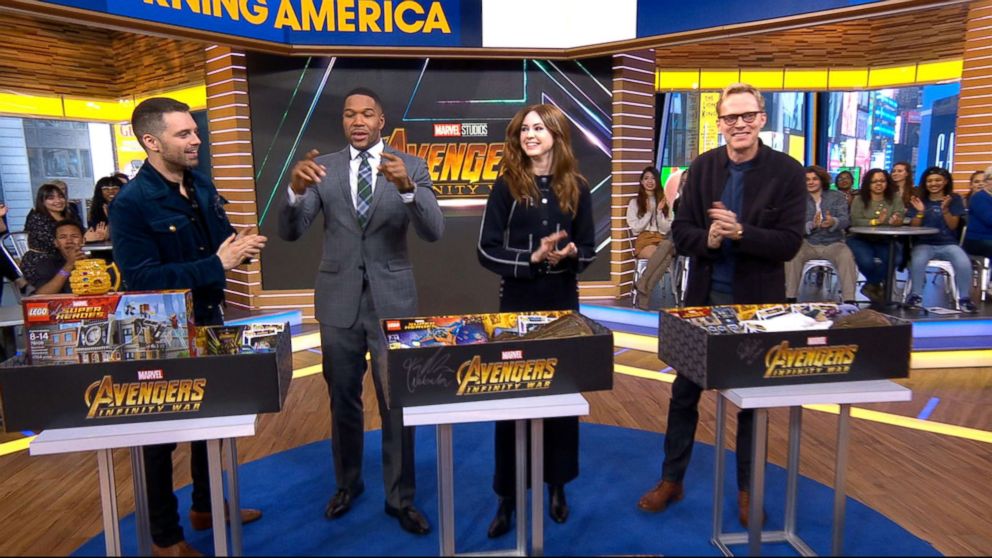 Karen Gillan, Sebastian Stan and Paul Bettany all joined "Good Morning America" to explain the charitable endeavor that Marvel has created.
Marvel kicked off the campaign with a cast member challenge, where the stars had to share photos with their new action figures using the hashtag #HeroActs. If the social posts reach 1 million collective likes across Facebook, Twitter and Instagram, Marvel will donate $250,000 to Starlight Children's Foundation.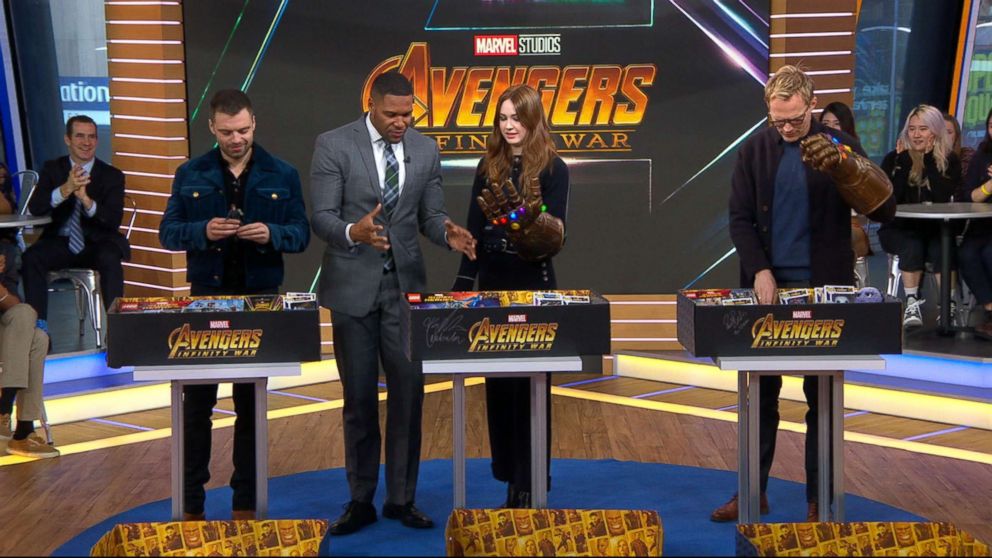 "And Disney will donate 10 percent of this weekend's Marvel sales," Bettany said. 10 percent of the sales of Marvel products purchased at U.S. Disney stores and Disney.com between March 3 to March 4, 2018 will be donated to Make-A-Wish, up to a maximum of $50,000.
"As part of Marvel Studios: Hero Acts, a charitable initiative launched in 2016, some members of the cast of 'Avengers: Infinity War' will receive a special toy care package filled with new products celebrating their Marvel character to be donated to children's hospitals," Marvel said in a press release Tuesday.
Marvel assembled special boxes full of new "Infinity War" toys suited for each cast member. The products will be available in stores this weekend.
Marvel and partners like Hasbro will donate millions in cash and toys to children's charities, including Make-A-Wish, Starlight Children's Foundation and Give Kids The World.
"Avengers: Infinity War" hits theaters on May 4.
ABC News and Marvel are both owned by parent company Disney.
Iformation about Make-A-Wish is available at wish.org.
Information about Starlight Children's Foundation is available at starlight.org