Now that jurors have found Bill Cosby guilty on three counts of sexual assault, many are calling the verdict a victory for the #MeToo movement against sexual abuse.
"The #MeToo movement has arrived, is well and is living in Montgomery County," famed attorney Gloria Allred, who represents 33 Cosby accusers, said outside the Montgomery County courtroom in Norristown, Pennsylvania.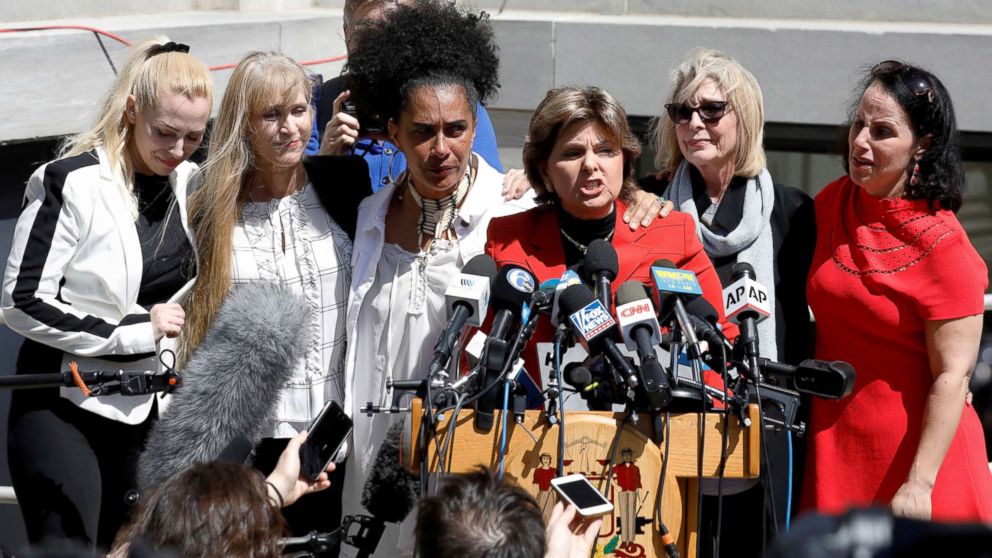 She called today's verdict "her-storic."
"We are so happy to finally we can say women are believed and not only on #MeToo, but in a court of law where they were under oath," she said.
The Cosby case is the first high-profile sexual abuse trial since the #MeToo movement brought hundreds of women, and some men, forward with stories of harassment and assault and led to the ouster of dozens of prominent men in Hollywood, the media, the business world and politics.
The 80-year-old comedian was retried on three felony counts of aggravated indecent assault for allegedly drugging and sexually assaulting Andrea Constand, 44, a former director of operations for the women's basketball team at Temple University, where Cosby was a trustee and major financial donor. Cosby has steadfastly denied the charges.
His first trial ended in a mistrial in June when a jury failed to reach a verdict. He now faces up to 10 years in prison on each count.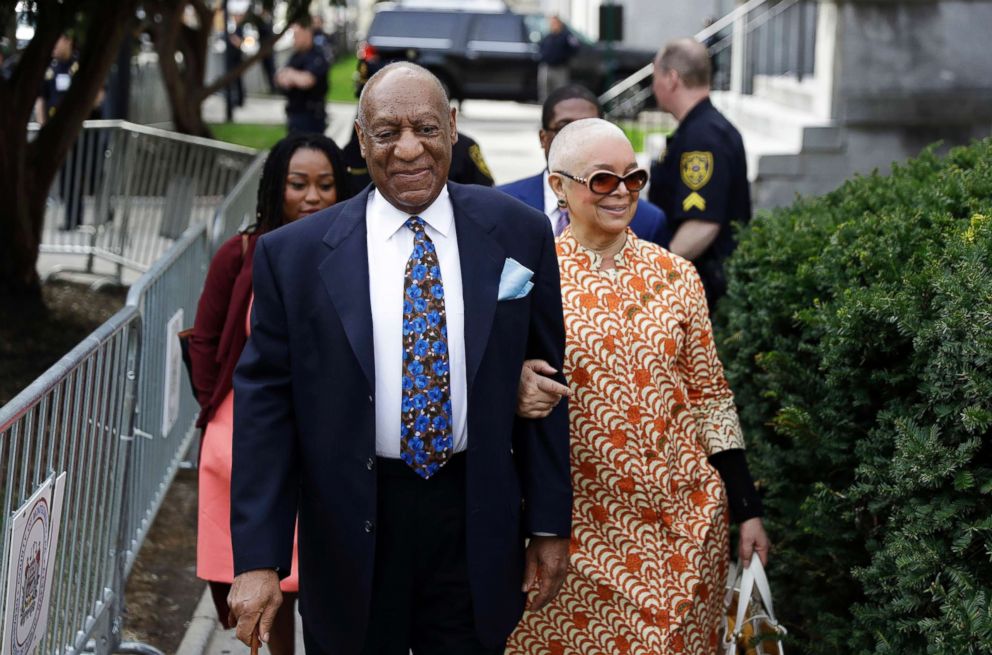 This trial was markedly different than the first. Besides five women apart from Constand being allowed to testify about similar allegations of being drugged and molested by the entertainer, the retrial was taking place amidst the #MeToo movement and a nationwide reckoning on sexual abuse.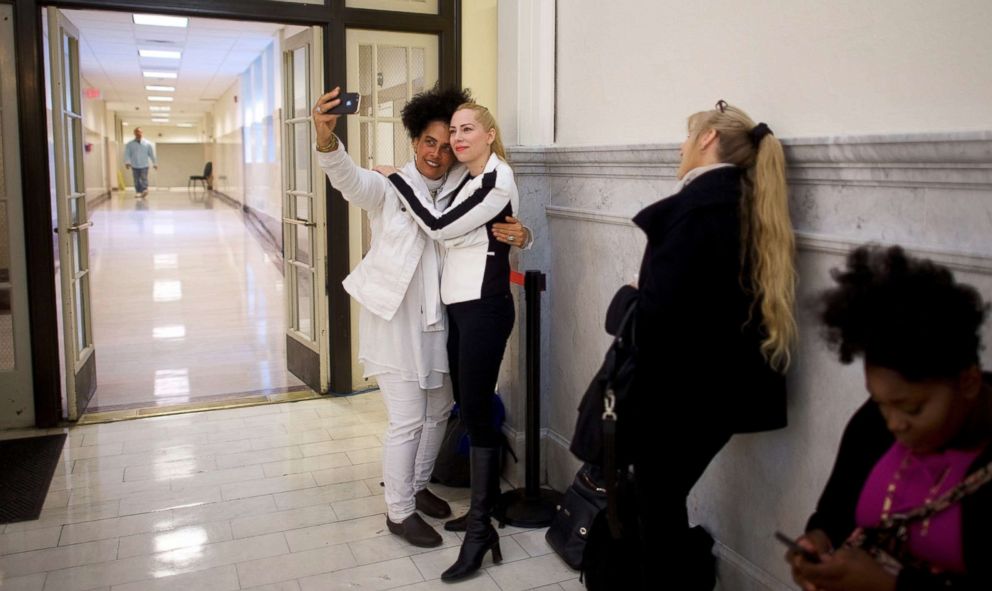 What impact that had on the jurors remains to be seen.
"I would have no way of knowing until they interview those jurors," Kristen Houser, the spokeswoman for the National Sexual Violence Resource Center, told ABC News.
"I don't know that the movement is responsible for the victory," she said, "but I do absolutely believe the victory will bolster the movement."
Minutes after the verdict, some of the most outspoken advocates of the #MeToo movement were celebrating.
"I'm the happiest I've ever been about any court decision in 42 years," Allred said, joined by some of Cosby's accusers.
"We are vindicated, we are validated and we are now part of the tsunami of women's power and justice," Janice Baker-Kinney, one of the accusers, told reporters after the verdict was announced.
Another accuser, Lili Bernard, said, "Today this jury has shown what the #MeToo movement says is women are worthy of being believed!"
Activist and #MeToo founder Tarana Burke wept.
Perhaps aware of the movement's potential impact on the case, Cosby's team took an aggressive stance. Defense attorney Kathleen Bliss excoriated the movement in her closing arguments earlier this week.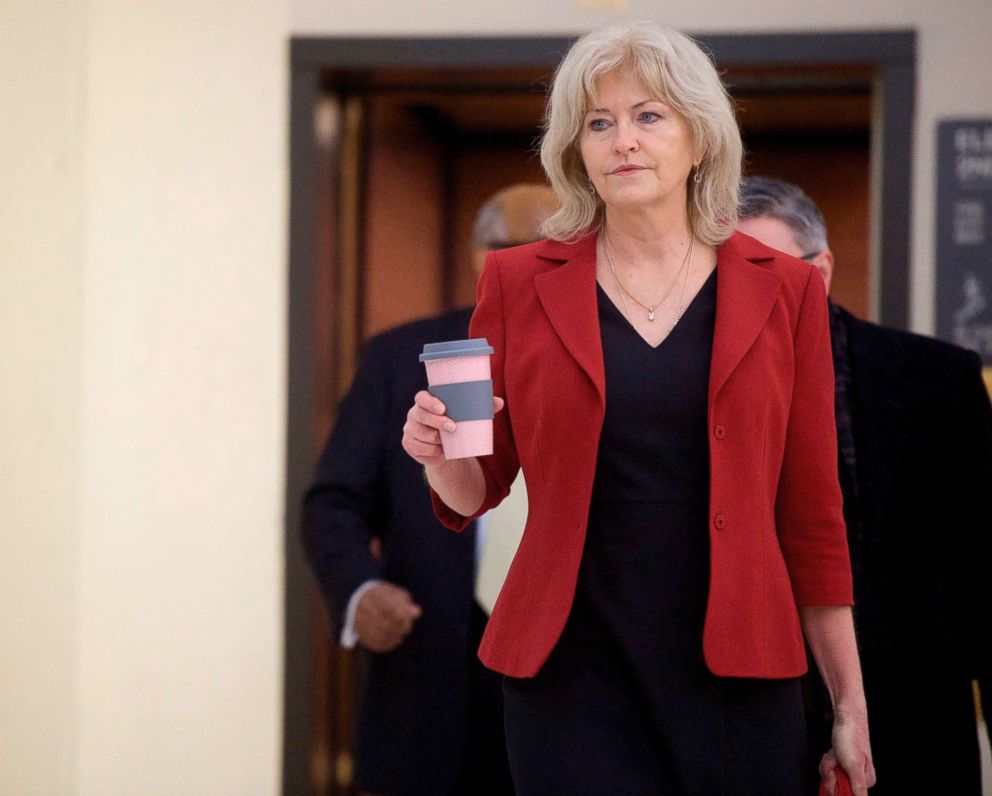 "When you join a movement based primarily on emotion and anger, you don't change a damned thing," Bliss told jurors in the Pennsylvania courtroom. "Which is why each single case must be examined on its merits. All of the evidence must be weighed."
She went on to compare the prosecution of the comedian -- who is facing felony sexual assault charges -- to lynching, witch hunts and McCarthyism.
"Yes, we do have to deal with sexual assault," Bliss said in her summation. "We do. It's a worldwide problem. But questioning an accuser is not shaming a victim. Gut feelings are not rational decisions. Mob rule is not due process, and just as we have had horrible, horrible crimes in our history, we've also had horrible, horrible periods of time where emotion and hatred and fear overwhelmed us: witch hunts, lynchings, McCarthyism."
Even if turns out that jurors did not consider the #MeToo movement in their deliberations, Houser said the Cosby case certainly highlights the need for the movement.
"What this case has done is demonstrate all the reasons victims don't come forward," she said. "It has very blatantly brought to life all the misconceptions, misinformation and flat-out lies people believe about sexual assault."