Britt Stewart competed on season 29 of "Dancing with the Stars" alongside two-time Olympic figure skater Johnny Weir and documented the experience for "Good Morning America."
Stewart, the show's first Black female pro, and Weir were eliminated last week in the semi-finals. In her final installment, Stewart reflects on the entire season and the incredible bond she formed with Weir.
It's hard to believe that my first season as a pro on "Dancing with the Stars" is over. The past 11 weeks went by so fast!
After being a part of the "DWTS" troupe for five seasons and dreaming about being in this position, I had the opportunity to have a little idea of what being a pro might be like. It was everything that I thought it would be and more!
There, of course, was a lot of hard work, long hours and pressure, but it was so rewarding. Not only am I doing what I love by dancing, choreographing, and creating every day, I was able to curate a journey of learning something new and vulnerability for someone else. It was such a unique experience that I am so grateful for.
To top my experience as a first-time pro, I was partnered with the one and only Johnny Weir! I feel so incredibly blessed that I got paired with Johnny AND on my first season!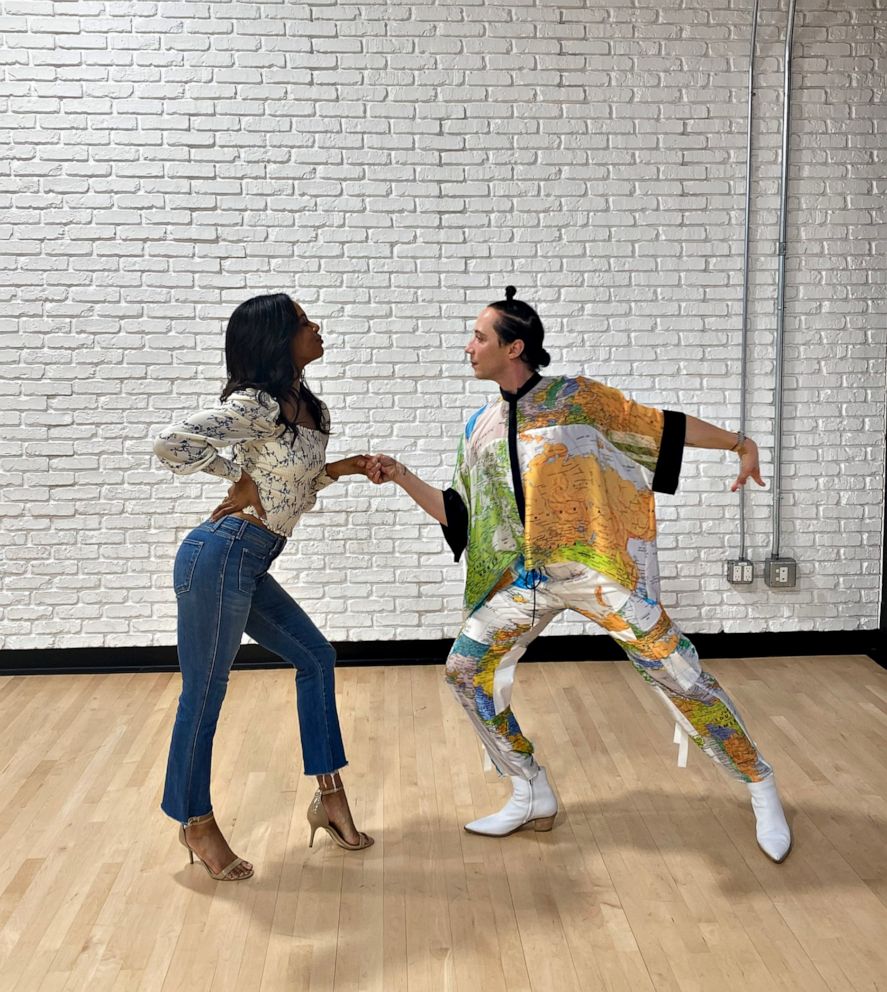 Being an Olympian, his work ethic was unmatched. I'm grateful for his dedication, commitment and passion to the process and journey on "DWTS." It made our process as a team to create and deliver new dances every week so smooth.
Johnny is an incredible person with the kindest heart. His unwillingness to compromise his authenticity is absolutely inspiring. No matter where he is, he always shows up as his true and authentic self. I'm so happy that Johnny decided to be on "Dancing With The Stars" because I truly believe that our audience was able to see Johnny in a different way than he is normally perceived.
We see the Johnny with the sparkling blazers, the voluminous hair, and amazing personality, but we don't always get to see his vulnerability and the story that have made him who is today. I believe that is what makes the "DWTS" journey so special and that was true for Johnny.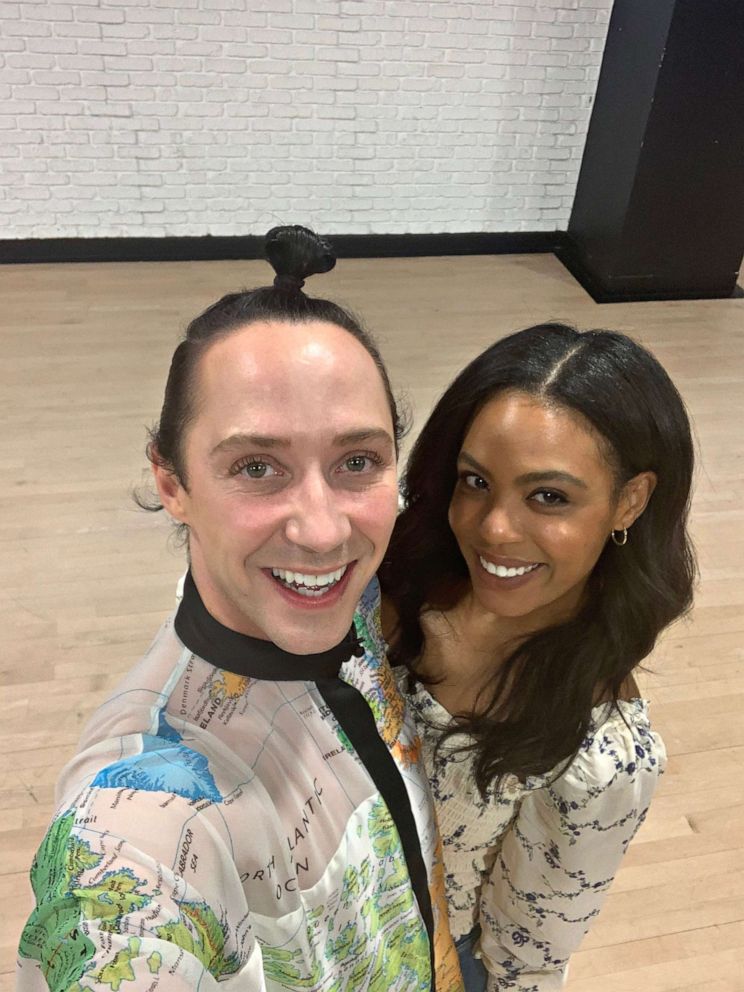 By now it is no secret that Johnny and I created a very special bond over the duration of the season. Our connection to each other was instantaneous. It was honestly a bit strange how quickly we connected because we are both fiercely private people and not normally quick to let people in.
As the weeks went on we realized that part of our connection was because we both value a lot of the same things. Both celebrating authenticity and truth, amongst other things, we've learned that we share. I believe that people come into your life in the right time and right place, and I believe this to be true of my newfound friendship with Johnny.
At the end of Johnny and my journey on "DWTS," we were both disappointed to get eliminated at the semi-finals.
Despite the disappointment, I couldn't be more proud of my first season and the experience that Johnny and I created together. As much as we wanted to walk home with the Mirrorball, this experience for us was much more than a reality show competition. As partners we had the opportunity to inspire so many people by just us being us!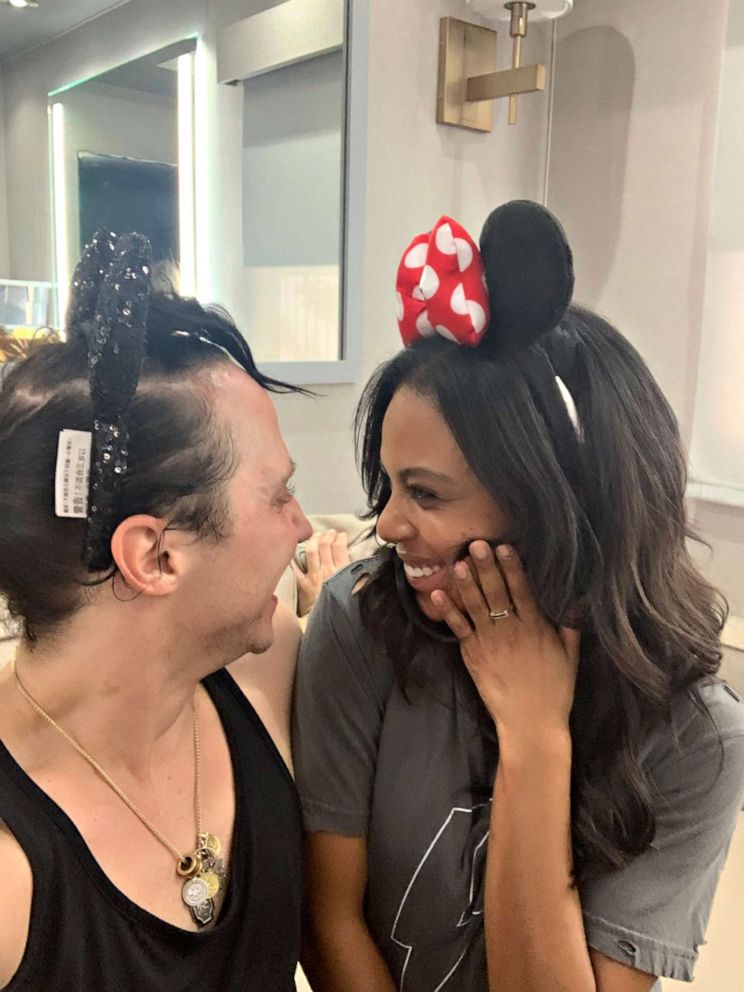 We were able to create unique moments to "Dancing With The Stars" that hadn't been done before. As a gay man and a Black woman, we were able to truly shed light on representation and diversity in the entertainment industry. No matter if you can relate to the two of us or not, we were able to show that showing up as yourself is possible!
I truly believe that this is just the start for Johnny and I. I know that our journey on DWTS was just the beginning as friends and in life. I can't wait to continue to inspire, bring joy and break boundaries!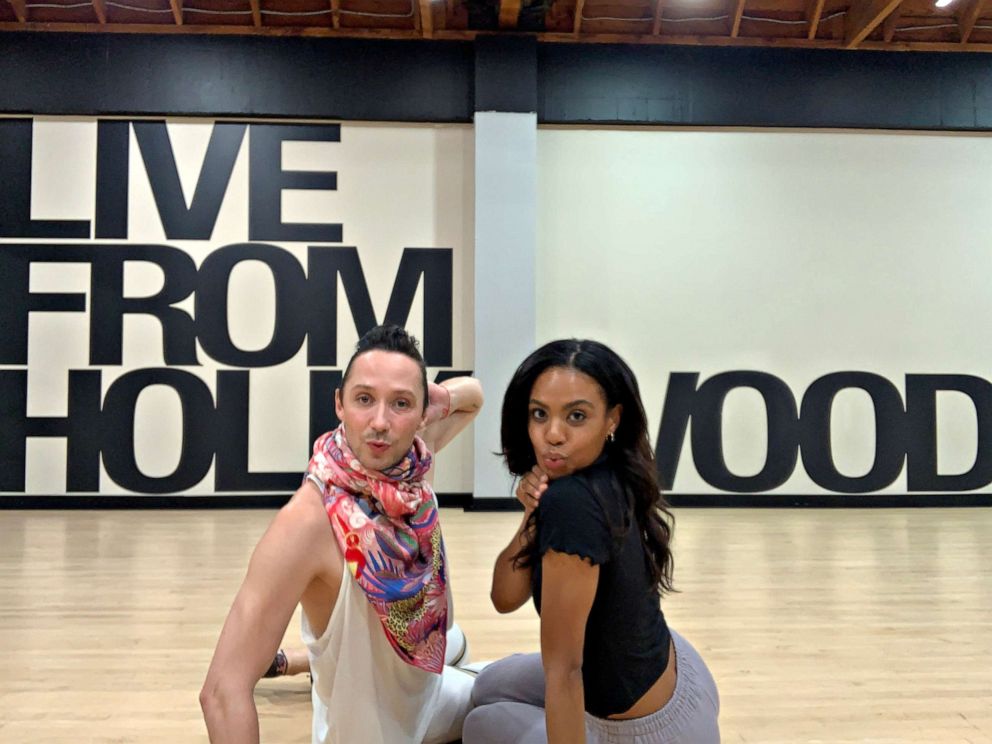 I am beyond happy with a completely full heart and soul as my first season as a pro concludes.
Thank you to everyone who supported Team Brijo and who took the time to read about my journey! Wishing everyone health, happiness, and courage to be who you are no matter the circumstance.
Until next season...
Don't forget to tune in to the finale of "Dancing with the Stars" tonight at 8 p.m. ET/PT on ABC.