See Carl Fredricksen from 'Up' get ready for a date in new trailer for upcoming Pixar short
Carl is embarking on a new adventure: dating.
Carl Fredricksen from the beloved Pixar film "Up" is headed on a new adventure: dating.
In a new trailer for the upcoming short "Carl's Date," which was released on Monday, Carl is seen telling his talking dog Dug that his friend Miss Meyer likes him and "wants to go on a date."
"I don't know how to date!" Carl says.
A press release for the upcoming short states that fans of "Up" will "catch up with Carl as he reluctantly agrees to go on a date with a lady friend -- but admittedly has no idea how dating works these days."
Dug, the press release explains, "steps in to calm Carl's pre-date jitters and offer some tried-and-true tips for making friends -- if you're a dog."
Several scenes show Carl surrounded in his home by red heart-shaped boxes and gathering flowers in his garden with Dug by his side.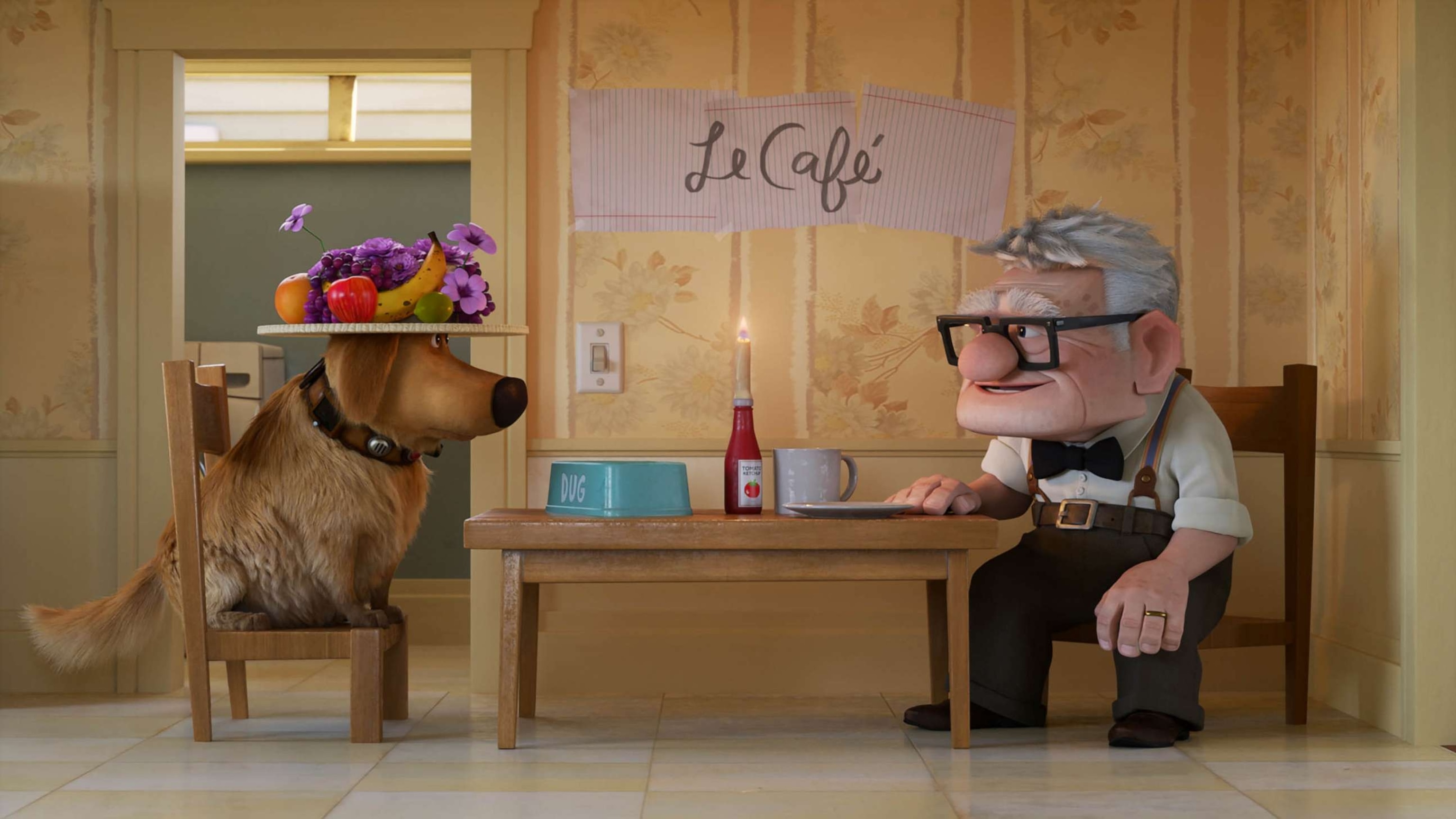 Audiences were introduced to Carl in 2009's "Up," which followed Carl on an adventure to fulfill his and his late wife Ellie's lifelong dream of traveling to Paradise Falls in South America, tying thousands of balloons to his home to get there. Along the way, Carl meets a little boy named Russell -- a "Wilderness Explorer" -- a talking dog named Dug, and a giant bird named Kevin. The four of them end up facing several dangers and challenges on their journey to Paradise Falls.
The film won best animated feature and best original score at the 82nd Academy Awards.
Ed Asner, who voiced Carl in "Up," will return to the role in "Carl's Date." Bob Peterson, who voiced Dug, will also return for the Pixar short.
The short film lands in theaters on June 16, premiering in front of Disney and Pixar's "Elemental."
Disney is the parent company of Pixar, ABC News and "Good Morning America."