After a deadly tornado tore through Nashville early Tuesday, celebrities in the tight-knit music community took to social media to show support for their city and all those affected.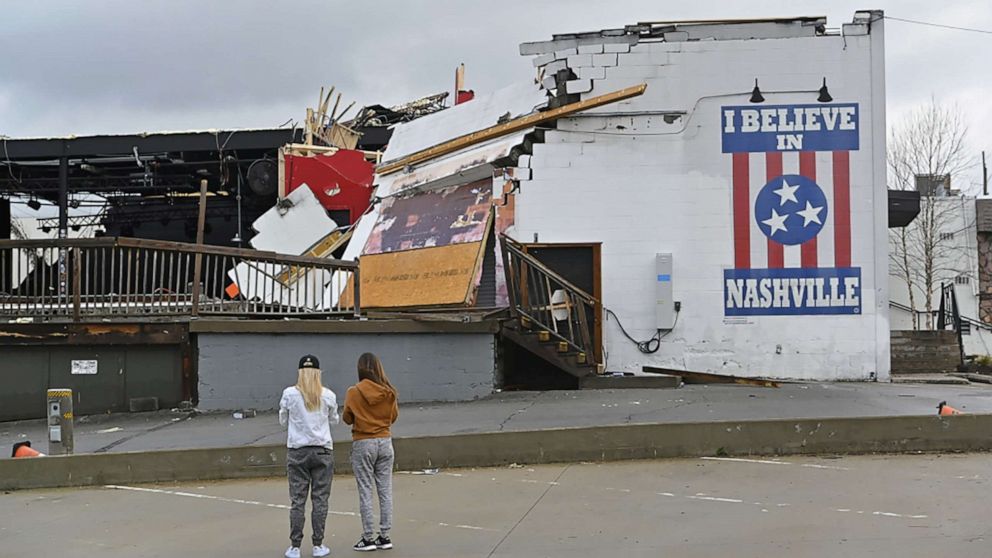 Chris Young asked his fans and followers to alert Nashville residents to call their friends and stay safe.
Dierks Bentley shared a video of the stormy skies and said he landed in Nashville late Monday hours before the tornado touched down.
Here are all the country music stars and other celebrities sharing personal updates, thoughts and prayers
Athletes and sports teams offer condolences
The Tennessee Titans shared a blue heart and prayer hands which prompted replies from other NFL teams around the league.
Scope of the damage in Nashville
The tornado that ripped through the city left at least 19 people dead, according to The Associated Press, citing the Tennessee Emergency Management Agency.
East Nashville and the suburb of Mt. Juliet were hit particularly hard.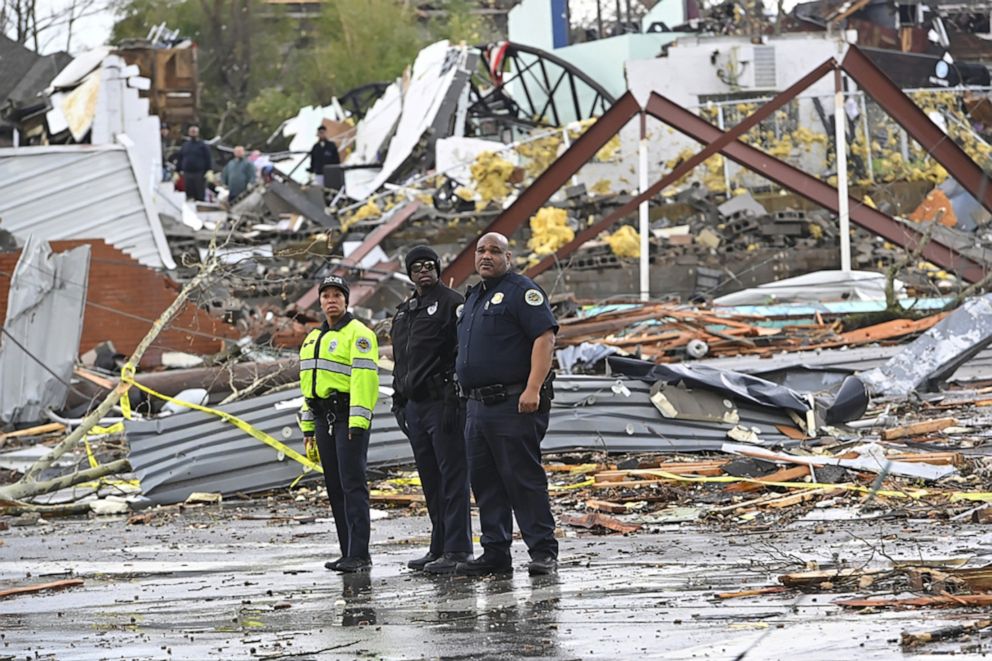 Authorities have reported that dozens of buildings collapsed, thousands of customers are without power and 15 Super Tuesday polling stations have been impacted.
"Our community has been greatly impacted by a tornado," Capt. Chandler of the Mt. Juliet Police Department said Tuesday. "There are multiple homes damaged and multiple people injured. Our officers are in the early stages of this response and we continue to assess what is happening ... there are multiple homes damaged, multiple people injured, multiple people still trapped. We need your help."
"There are gas lines that are leaking, power lines that are on the ground, and multiple emergency responders are responding to those who are injured and trying to get them the help that they need," Chandler continued.
The tornado reportedly stayed on the ground for about 10 miles into Hermitage, Tennessee.
How to help
The American Red Cross of Tennessee has shared ways to volunteer and donate items, as well as shared a list of open shelters for anyone in need of a safe place to stay.
"If you would like to donate blood, please visit redcrossblood.org and enter your ZIP code to find a blood drive near you," Red Cross of Tennessee wrote on Twitter. "The only canceled blood drive for Tuesday, March 3, is at Goodpasture School. All other planned donation sites and drives are operating as planned."
Mayor John Cooper also took to Twitter Tuesday and shared a list of local community organizatoins who are accepting volunteers and donations in the wake of the tornado.
For people in the affected area, Cooper suggested three ways to help pitch in.
1. Donate non-clothing items to the community resource center.
2. Volunteer for tornado recovery at Hands On Nashville. The organization is working closely with city officials and the Office of Emergency Management to get resources in place for the affected community.
3. Donate to the Community Foundation of Middle Tennessee.
ABC News' Emily Shapiro contributed to this report.