Former 'Bachelorette' Becca Kufrin, Thomas Jacobs, welcome son Benson Lee Jacobs Kufrin
"We are forever changed," Kufrin said.
Bachelor Nation's Becca Kufrin and Thomas Jacobs are parents.
On Monday, former "Bachelorette" star Becca Kufrin, shared a joint Instagram post with Jacobs, her fiancé, to announce the birth of their son, Benson Lee Jacobs Kufrin.
"Benson Lee Jacobs Kufrin cracked our hearts wide open on September 21, 2023," they wrote in the caption of the post alongside a series of photos. "No amount of words can begin to capture the amount of love and awe we have over this tiny man."
"We are forever changed with this one's abundance and can't believe we are parents to this gift," they continued before sharing the meaning behind their baby's name.
In the post, Kufrin said Benson is for the town that her father was born and raised in, and Lee is for Jacobs' father "who sacrifices so much for this country and others."
They decided on Jacobs Kufrin as their son's last names because they said "we wanted both parts of us to make this little one whole."
One photo Kufrin and Jacobs shared was of Kufrin cradling her son in her arms with Jacobs smiling at her. And in a second photo she shared was of Benson's hand against a sign with information about his birth, which noted that he was born at 7:45 am on Sept. 21, and weighed 8 lbs.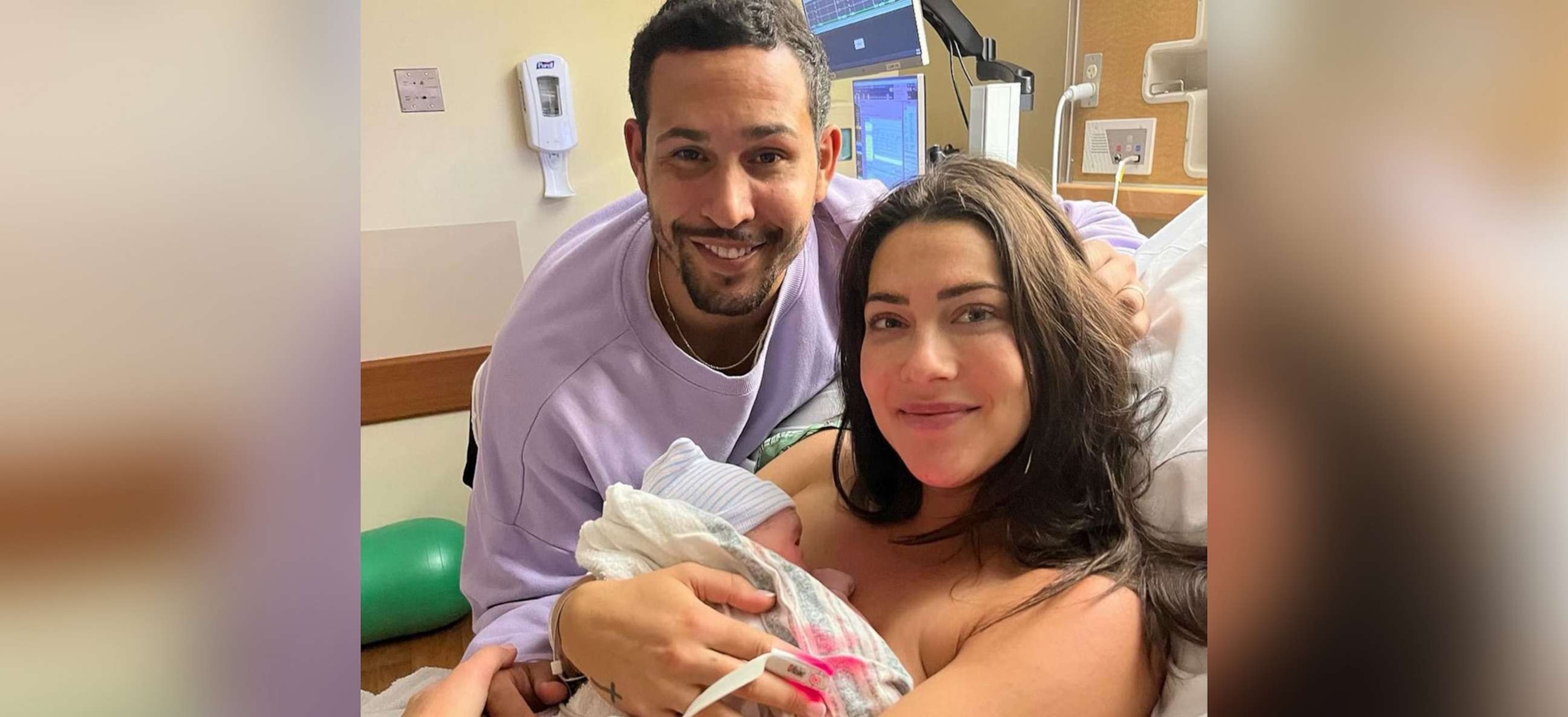 Kufrin and Jacobs announced they were expecting in April with a video montage they shared on Instagram.
"We can't wait to meet you," they said.
The couple met on season 7 of "Bachelor in Paradise." In May 2022, Kufrin announced that she popped the question to Jacobs, saying in the caption of an Instagram post, "HE SAID YES!"