'GMA' Buzz Picks: 'Friends Like These' by Kimberly McCreight
McCreight's new novel is about a group of friends who share one dark secret.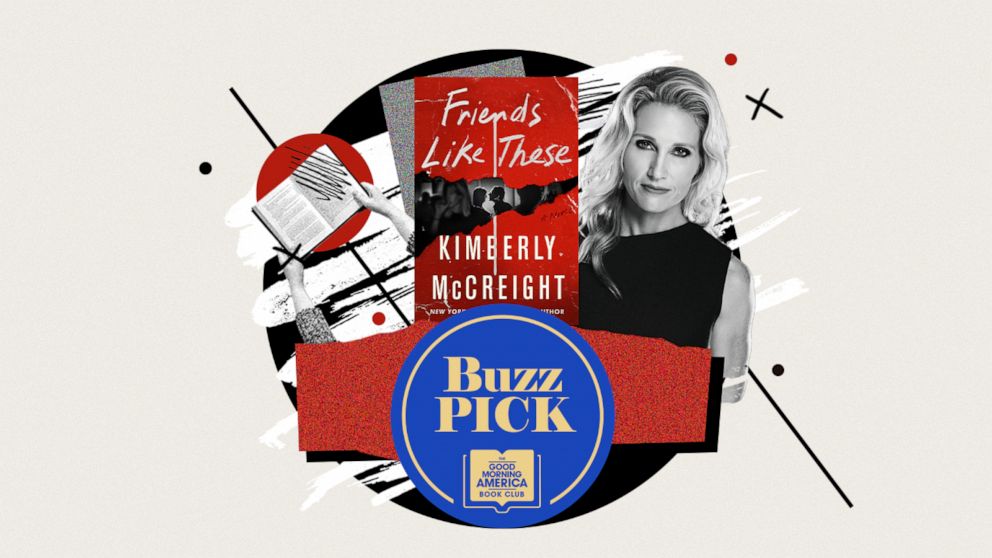 If you've finished our "GMA" Book Club pick this month and are craving something else to read, look no further than our new digital series, "GMA" Buzz Picks. Each week, we'll feature a new book that we're also reading this month to give our audience even more literary adventures. Get started with our latest pick below.
"Friends Like These" by Kimberly McCreight is this week's "GMA" Buzz Pick.
Author of "A Good Marriage" and "Reconstructing Amelia," McCreight takes readers on another rollercoaster with her latest thriller about friendship.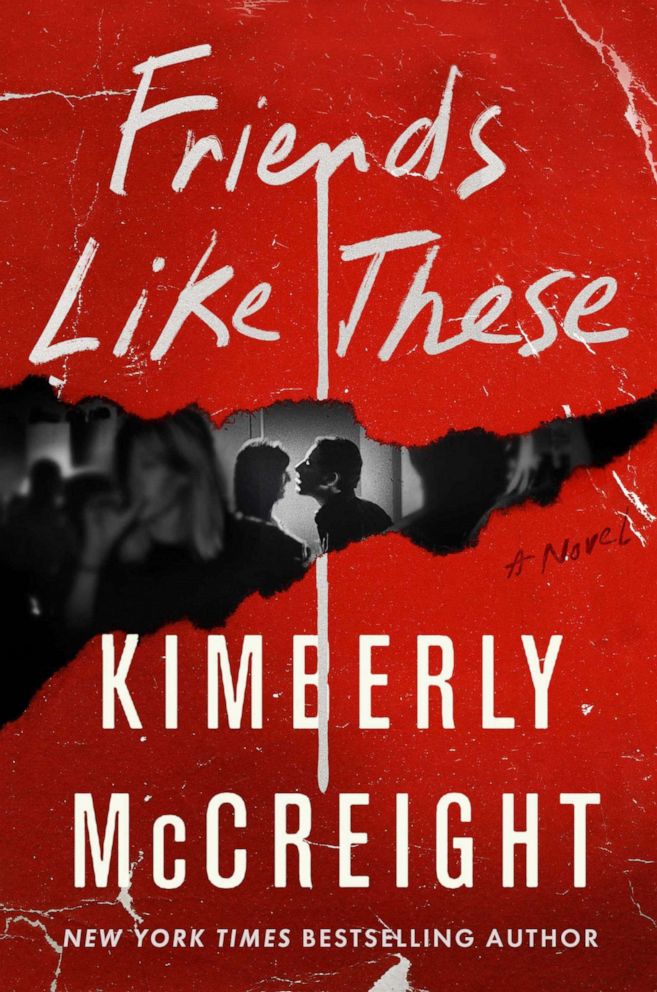 The book follows a group of five friends -- Jonathan, Keith, Stephanie, Derrick and Maeve -- who met while attending Vassar College 10 years ago. Like many friends, this group shares one dark secret, which slowly unravels when they reunite at a glamorous country house in the Catskills.
Over the course of the weekend, one friend winds up dead and another is missing, and local detective Julia Scutt learns that the group is hiding more than just the events of one night gone awry.
"'Friends Like These' is a mystery about a tight-knit group of college friends who reunite 10 years after graduation and head to a lavish upstate weekend home to stage an intervention for one in their group," McCreight told "Good Morning America." "It's an intervention that quickly goes terribly wrong. The book was inspired first and foremost by my own tight-knit group of college friends, but they definitely want to make sure you know that they have never murdered anybody … that I know."
"Friends Like These" is available now and it has already been optioned by Steven Spielberg's Amblin Television, and McCreight will help write the television adaptation.
Get started with an excerpt below and get a copy here.
Read along with us and join the conversation all month long on our Instagram account -- GMA Book Club and #GMABookClub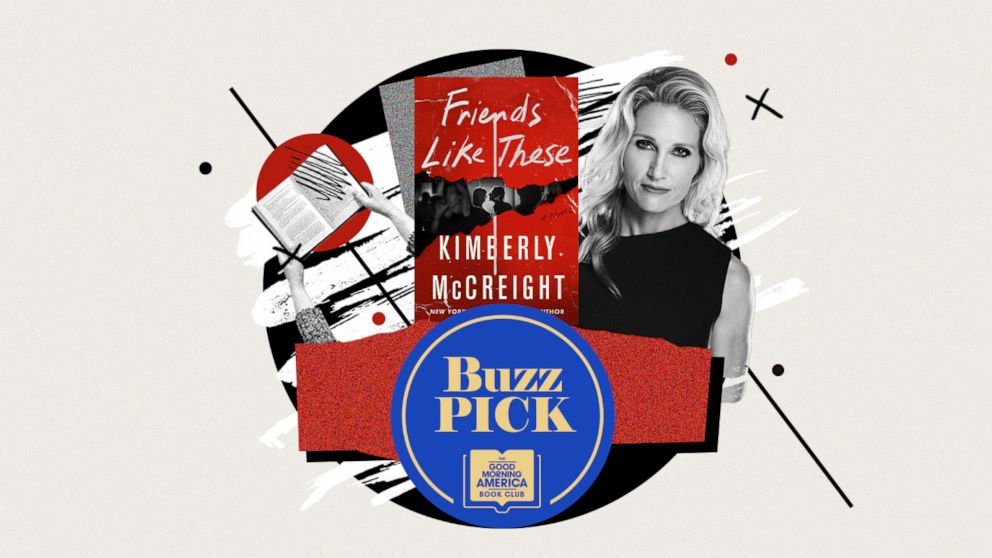 *****
You were the one who started it. So, in a way, you're responsible for how it ended. "That's ridiculous," you'd say. And maybe it is unfair to blame you, under the circumstances. But at this point, all I can do is tell the truth. Anyway, no one could have predicted the exact way things would unfold. Certainly not me. All the heartbreak, all those lives with so much potential, gone in a flash.
Too much loyalty -- that's the real problem. Best friends are supposed to stand by you, no matter what. They disregard your occasionally disagreeable nature and offputting eccentricities and accept the whole of you. That's the beauty of real friendship. But close friends can also let you get away with too much. And what feels like total acceptance, what masquerades as unconditional love, can turn toxic. Especially if what your friend really wants is a partner in crime, someone to excuse their own bad behavior. Because letting you be your worst self just so you can be terrible together is cruelty, not kindness. And it's got nothing to do with love.
Not that I ever thought you were cruel. I thought you were funny and smart and so gorgeous that it made my chest ache. God, how I loved you. Not in a sexual way, I just worshipped you. And, let's face it, you never did love me back in quite the same way. Maybe I decided I couldn't accept that. Maybe I realized that it wasn't actually love you were showing me, no matter how many times you called it that. Pity perhaps, but not love. And so I chose me over us. Because while the us felt good in the moment, I knew it would destroy me eventually.
But I am only one person. I won't take the fall for everything that's happened. And when you have a group of friends like these -- beautiful and dynamic and smart and opinionated -- things can get very complicated. Especially with the endless overlapping connections and all that history, there are so many ways that desire can go sideways.
It's like gripping a tinderbox. Sooner or later, it's bound to explode in your hands.
*****
From the book FRIENDS LIKE THESE by Kimberly McCreight. Copyright C 2021. Reprinted by permission of Harper, an imprint of HarperCollins Publishers.