A college jock hits on a pretty classmate, while a Cuban exile falls hard for a beautiful flight attendant.
That's the shallow way to describe "2 Hearts," which has considerably more on its mind than the gooey romantic escapism on its surface. Those allergic to the tear-jerking movies based on the novels of Nicholas Sparks, such as the "The Notebook" and "A Walk to Remember," are advised to steel themselves against sentimental manipulation. But those who can't get enough of love mixed with personal tragedy -- I'm thinking of you, "The Fault in Our Stars" -- will be in heaven with "2 Hearts."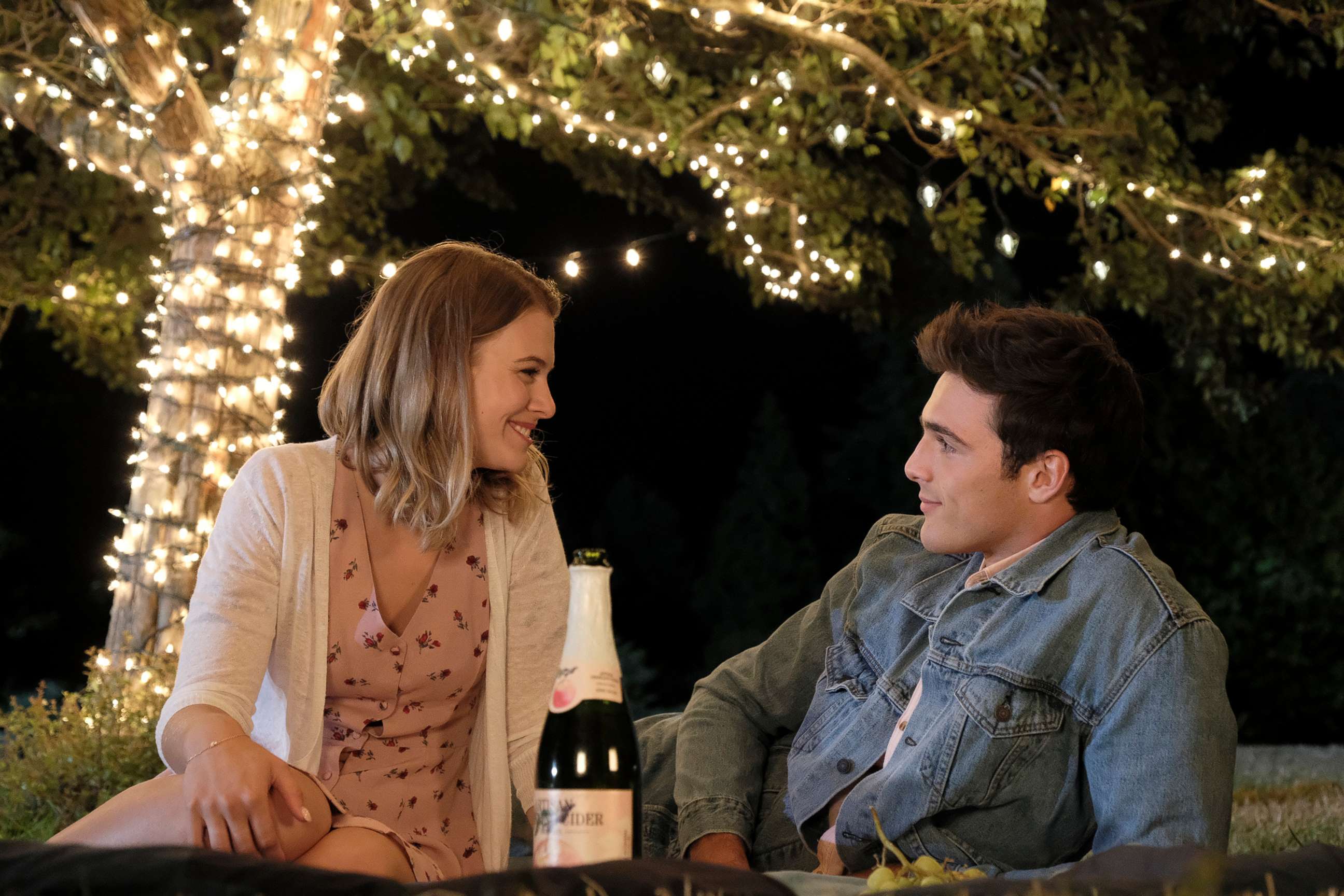 Director Lance Hool ("One Man's Hero"), working from a script co-written by his daughter, Veronica Hool, eases us into a fact-based story about two couples living in different times and places who find themselves linked by an act of supreme generosity. The positive message forged out of a need for human and spiritual connection may sound corny, but it resonates, especially in these pandemic times.
Australian actor Jacob Elordi, the hottie discovery from "Euphoria" and "The Kissing Booth," excels as Chris, a college freshman from Maryland who falls head over heels for Sam, played by Canadian actress Tiera Skovbye ("Riverdale"). His puppyish enthusiasm for all things in his life, from sports to every move that Sam makes, brings them together quickly.
Across an age and geographical divide, a Cuban exile named Jorge (Adan Canto of "Narcos") makes a success of his father's rum business while falling hard for Leslie (Radha Mitchell), a flight attendant he's reluctant to tell about an illness that's plagued him for years. Canto brings a delicacy of feeling to the role, from Jorge's plea to Leslie to hold his hand before flight takeoff to the constant fear over how soon his debilitating illness might end his life. How the stories of Chris and Jorge intersect to make you laugh and cry, sometimes at the same time, is the crux of the film's surprise twist.
Spoiler Alert: If you don't want to know the revelation that gives the film its core truth, stop reading right now.
"2 Hearts" is sparked by the real story of Chris Gregory, who died of a brain aneurysm at age 19, but not before donating his organs to save others. One of those recipients in 2008 was Jorge Bicardi of the Cuban rum family, who was near death when he received a double lung transplant thanks to Chris's gift of life. The narrative that brought the Hools together with the Gregorys and the Bicardis to bring this story to life would make a movie in itself. But what's on screen is more than faith-based advocacy for organ donation. It's the selflessness of Chris's act and its lasting effect on others that turns insipid soap opera into an inspirational labor of love from three families with an emotional stake in its outcome. Released in theaters on Oct. 16, "2 Hearts" -- flaws and all -- has a spirit that soars.
Download the all new "Popcorn With Peter Travers" podcasts on Apple Podcasts, Spotify, Tunein, Google Play Music and Stitcher.