We had Jennifer Aniston and Dolly Parton interview each other about their upcoming film, "Dumplin'," but the duo ended up touching on everything from how Aniston stays in shape to how Parton would've been a drag queen.
Parton also spoke out about what inspires her music and songwriting. Check out the complete, hilarious conversation between Aniston, 49, and Parton, 72, below.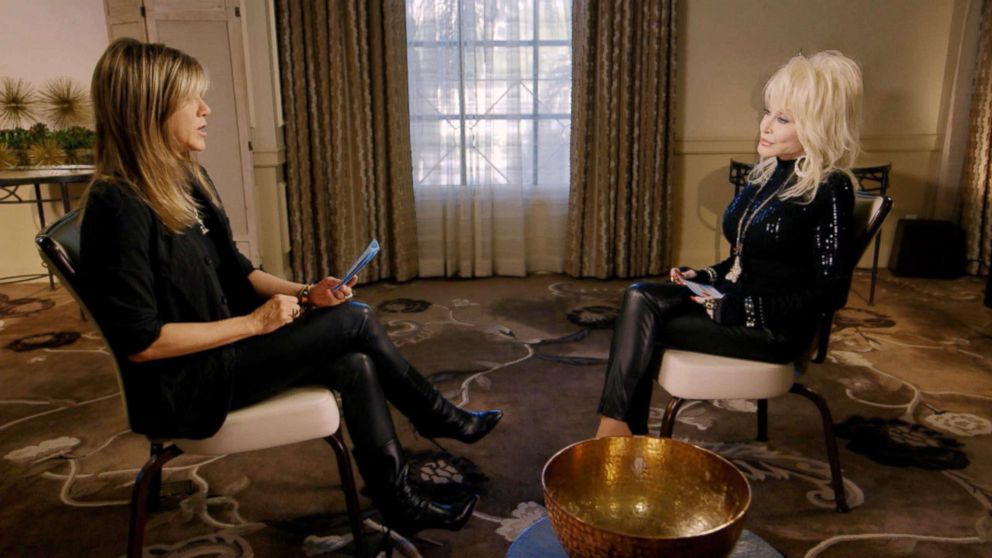 J.A.: Okay. Well, this is exciting. Thank you so much for sitting down with us.
D.P.: Well, I'm happy to.
J.A.: And us being all of me. Okay, so my first question for you, Miss Dolly. Okay, "Dumplin'," our film's namesake, has a very strong role model, her aunt Lucy who quotes your songs and you religiously. Who impacted you in your youth .... Who impacted Dolly? Who was your inspiration?
D.P.: Well, my inspiration was really like my family ... My mother's people were all very musical. And my uncle used to take me around to different places to sing on radio and TV.
J.A.: And when did you first pick up a guitar?
D.P.: I learned to play at seven. And that's when I started to write my little songs. Little fun, little easy songs.
J.A.: Is it true that you once said ... That it's a good thing you were born a girl? Otherwise you would have been a drag queen?
D.P.: Yes, it is true. Because I'm so over-exaggerated and I have so many ... fans that ... you know, the gay community and the -- drag queens. Even in your movie, you know, when little -- you know, Willowdean goes down to ... Lucy's friends. You know, her aunt Lucy that were -- she would go down to the -- the bar and they ... Actually taught her how to do her makeup and all. And I've always had these drag queens dress like me. And I even lost a Dolly Parton lookalike contest.
J.A.: That's amazing. I heard that story once ... Overall, what do you think this film teaches us?
D.P.: You don't have to look like everybody else. You don't have to be a raven beauty, you know, to be special and to be beautiful ... And I really think it's a wonderful little movie. And you did good producing it and acting in it.
J.A.: Thank you, darlin'... But -- tell us-- oh, about "Girl in the Movie," the most beautiful song. What inspired that?
D.P.: That little girl ... I just pictured her going to the movies, seeing other people live their lives ... sitting in a movie theater, eating her popcorn ... wanting to be who, who the girl was up on the screen ... So I really loved that song. That's one of my very favorites — in the whole movie.
J.A.: Oh, it's so beautiful ... How do you write music? Do you -- do you get a lyric first? Do you write it down on napkins? What's your process?
D.P.: All of the above. Actually....I used to dream songs. And they were really good in my sleep. And I would think I would remember it ... So I always sleep with a notepad by my bed.
J.A.: What song do you get asked to sing the most?
D.P.: If I walk in a room, people will say, "Well, let's sing 9 to 5," 'cause everybody knows that one .... But my favorite song myself is Coat of Many Colors. That one is the most personal to me because it -- it's saying that You don't have to have money to be rich. And our mother taught us that. And our dad.
D.P.: People are very interested in how you stay so beautiful and in shape. What is your favorite form of exercise?
J.A.: Well, lately that has been boxing ... You are drenched to the bone when you're done. And it turns out it feels pretty nice to punch something that's not a person, you know?
D.P.: Well, Matthew Perry once said that you were the worst driver in the history of drivers. Is that true?
J.A.: Wow. This question really comes back to haunt me ... I think I'm a fabulous driver.
D.P.: I think we get a bad rap.