New mom Liv Lo Golding pens emotional essay about breastfeeding challenges
"I feel fortunate to be able to provide for my little one in breastfeeding."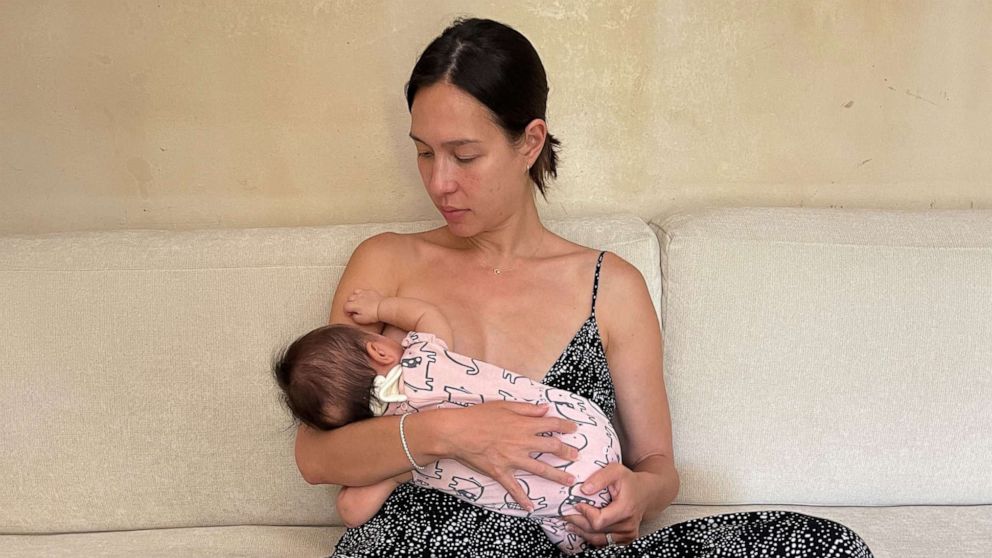 Breast milk is ideal for growing babies, and breastfeeding is known to have health benefits for new mothers, too.
However, for many women who choose to nurse their babies, the process can be fraught.
The U.S. Dietary Guidelines for Americans and the American Academy of Pediatrics recommends infants be exclusively breastfed for the first six months, and as complementary foods are introduced for one year or longer. The benefits of breastfeeding documented by the American College of Obstetricians and Gynecologists (ACOG) include decreased rate of common childhood infections such as diarrhea and ear infections, decreased rate of sudden infant death syndrome, and decreased rates of ovarian and breast cancer for the moms.
But in practice, many mothers find breastfeeding challenging, are physically not able to breastfeed or choose not to. Many doctors suggest bottle feeding is a suitable alternative in these situations.
In honor of Breastfeeding Awareness Month this August, fitness and wellness enthusiast Liv Lo Golding is opening up about the challenges she has faced while breastfeeding her 4-month-old daughter, Lyla. Lyla's father and Lo's husband, "Crazy Rich Asians" star Henry Golding, previously told "Good Morning America" that breastfeeding is "this entire world of something we didn't understand until she had to go through it."
In this personal essay for "GMA," Lo, the founder of fitness program FitSphere, shares her expectations going into breastfeeding, the complications and hurdles she's faced while nursing and where she's found support throughout the process.
"Mommy's getting ready!" I say as I quickly rush to take off my bra and settle into a comfortable nursing position.
Breastfeeding appears smooth and simple, but every mother recognizes the sacrifice in this service. The baby feeds on demand every two to three hours, not including the time fed. So watching the clock I decide which breast to feed, strip, sit, latch and lean back.
She hates it when I talk and doesn't like to take the bottle either, so the next 20 minutes are solely dedicated to her. I do this eight times a day. I know this is a privilege I have that many mothers do not always have the time for.
I knew breastfeeding would be a full-time job, but I didn't expect the medications, pain or stretch marks that came with it for me. I have questioned my decision to breastfeed and thought of giving up at times because it's one of the most difficult challenges I have faced.
Yes, breastfeeding is incredibly difficult for most new moms and no one ever told me.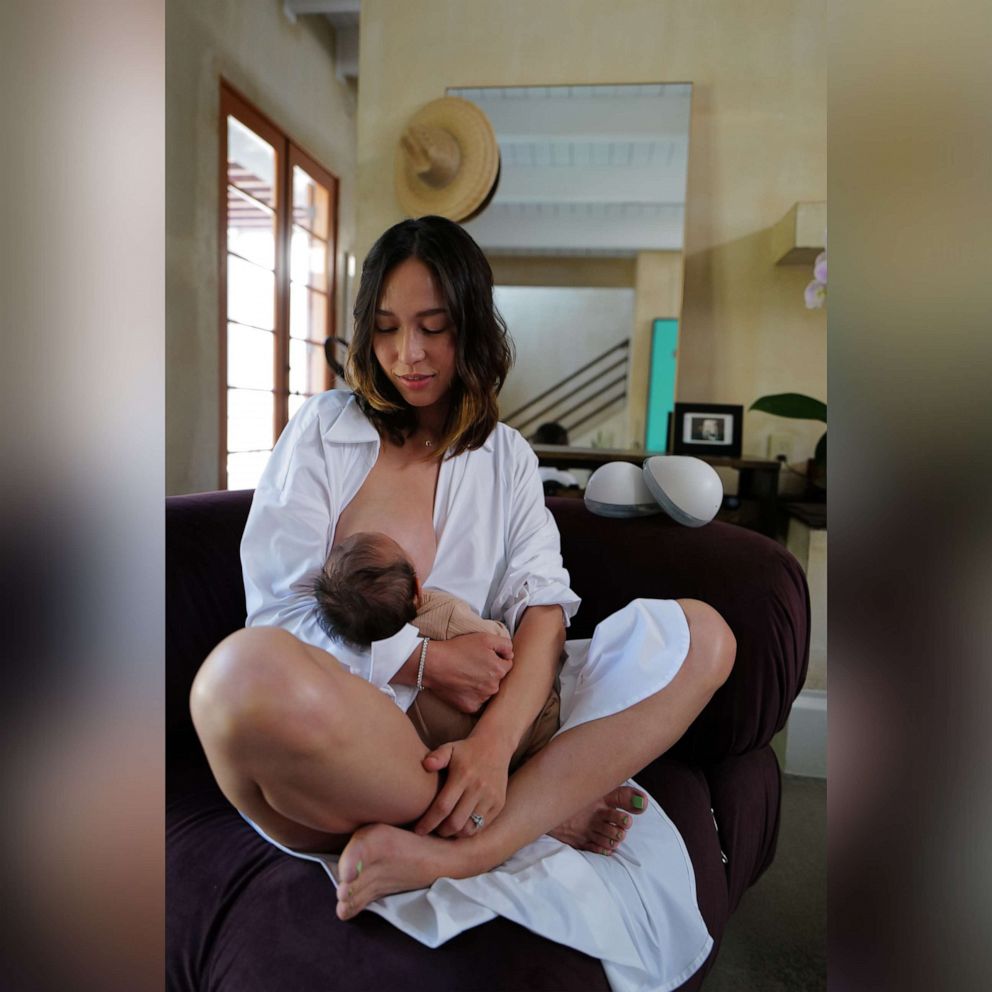 As women, we're told it's natural for us to breastfeed. So why doesn't it feel natural for me? I've felt lonely in this fight and have questioned myself and my ability. I previously sent out an open letter about my self-doubt on my online wellness portal FitSphere and the responses came flooding back.
"Triggered" is the most liked and replied comment. As a new mom, I wanted to remember my experience by painting an honest picture before oxytocin came flooding in to bring out the altruistic, selfless and all-loving creator in me.
Finding hope and support in my breastfeeding journey
People asked me to share my birth story, but for me that was easy compared to breastfeeding. I probably read 15 books on birthing and zero on nursing.
You can watch videos on how to latch, but it's only until your baby is here and you go through the process that you begin to understand.
Every baby is different and it takes time to learn them, adapt and apply your knowledge. It's a human connection that needs to be formed and it takes time.
It does get easier, though. I'm several months in and my baby and I have found our rhythm.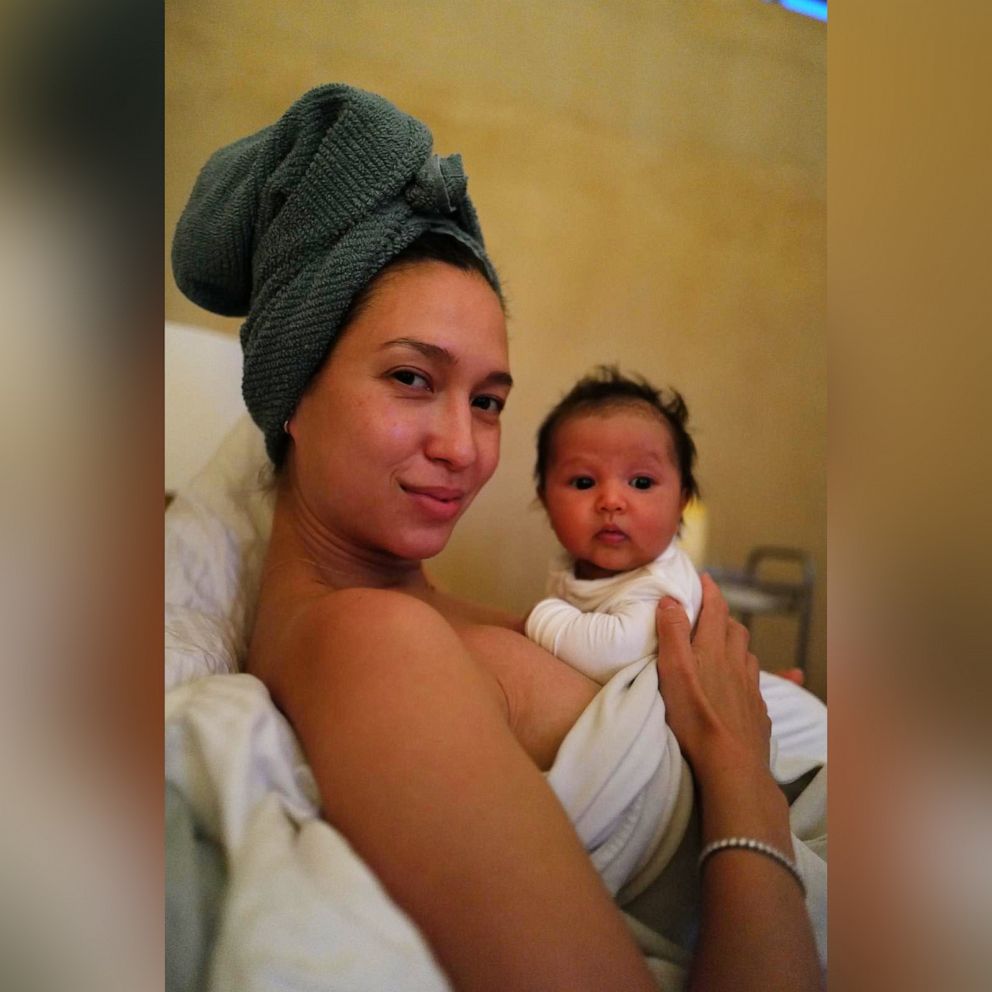 The struggles that came with experiencing mastitis
One problem I had to solve early on was mastitis.
Six weeks into breastfeeding, I saw a woman feeding her newborn in the park, with earphones in, her first boy playing nearby. Goals! However, I was still massively engorged daily. It's a pain in the boob to pump. It was taking forever to regulate. I was making enough milk for three babies.
Mastitis was the one thing I prayed not to get, but it was too late.
According to the Mayo Clinic, mastitis is "an inflammation of breast tissue that sometimes involves an infection," and it most commonly affects women who are breastfeeding. Mastitis occurs in approximately 10 percent of U.S. mothers who are breastfeeding.
One night I slept with a towel over my chest wearing a sweatsuit with a bathrobe on top, with socks and a hat under a duvet. Those feverish chills, like metallic pachinko balls, were pouring down my spine, confirming that I had the dreaded bacterial infection.
Speaking with mothers later, I realized it could have gotten much worse. I was not hospitalized, nor was a needle stuck into my milk duct to extract the blockage. Antibiotics seemed like the fortunate way to resolve this infection and I had to stay on top of draining my boob at all cost. Because, doctors say that it is important to continue breastfeeding through mastitis, because if a mother suddenly stops it will worsen the clogged ducts.
Thank God Amazon could deliver a breast massager by tomorrow, but why is there no approved medication to avoid blocked ducts altogether?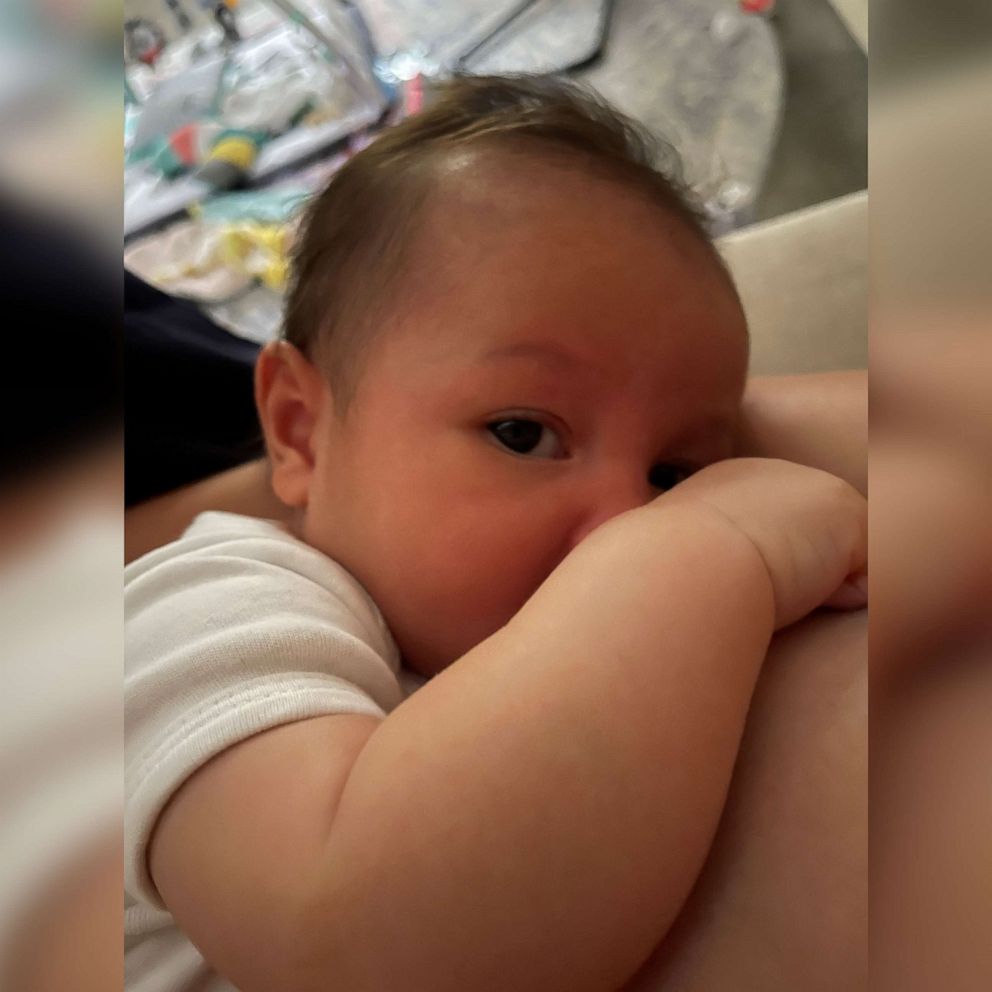 I feel fortunate to be able to provide for my little one in breastfeeding. Mother's milk is like magic.
After delivery, levels of progesterone and oestrogen fall, so prolactin is no longer blocked and milk secretion begins. When the baby suckles, the level of prolactin in the blood increases, stimulates production of milk by the alveoli and remains highest about 30 minutes after the beginning of the feed.
To comprehend how dependent this new life is on you for food, care and love -- while hormones are raging -- is a lot to take in at the start.
In the beginning, I felt so much pressure that my baby started breaking out. While baby acne is normal, I felt that it was my stress being communicated to her from me dealing with mastitis. I mindfully made the effort to relax when latching and feeding her, stayed off my phone and listened to music or meditated. As soon as I mitigated the stress, her acne disappeared.
What to remind yourself while breastfeeding
No matter what you think or how you feel, you are doing a good job, mama. A good day doesn't always mean a good night, especially when hormones are peaking whenever it's time to feed. It's hard and even if you feel like you are failing because something didn't quite go perfectly, YOU ARE DOING A GOOD JOB.
Pressure is normal because we expect it of ourselves. We all should breastfeed because we are able to, right?
It's a human connection that needs to be formed and it takes time.
Maybe we are able to in part, but the expectation to be breastfeeding for at least six months to a year just isn't the natural outcome for many. The Centers for Disease Control and Prevention's 2020 Breastfeeding Report Card, analyzing breastfeeding rates among infants born in 2017, found that 84.1% of infants started breastfeeding, but 58.3% of infants were still breastfeeding at 6 months old.
A new mother should have an informed choice, as having a baby and breastfeeding is not the same. Breastfeeding difficulties would then be normalized and not take us by surprise. Our decision to supplement with formula or fully bottle feed would come so much easier if it was included in the discussion from the start.
I do believe that if more preparation and help was readily available, we would see more positive results in more breastfed babies for longer.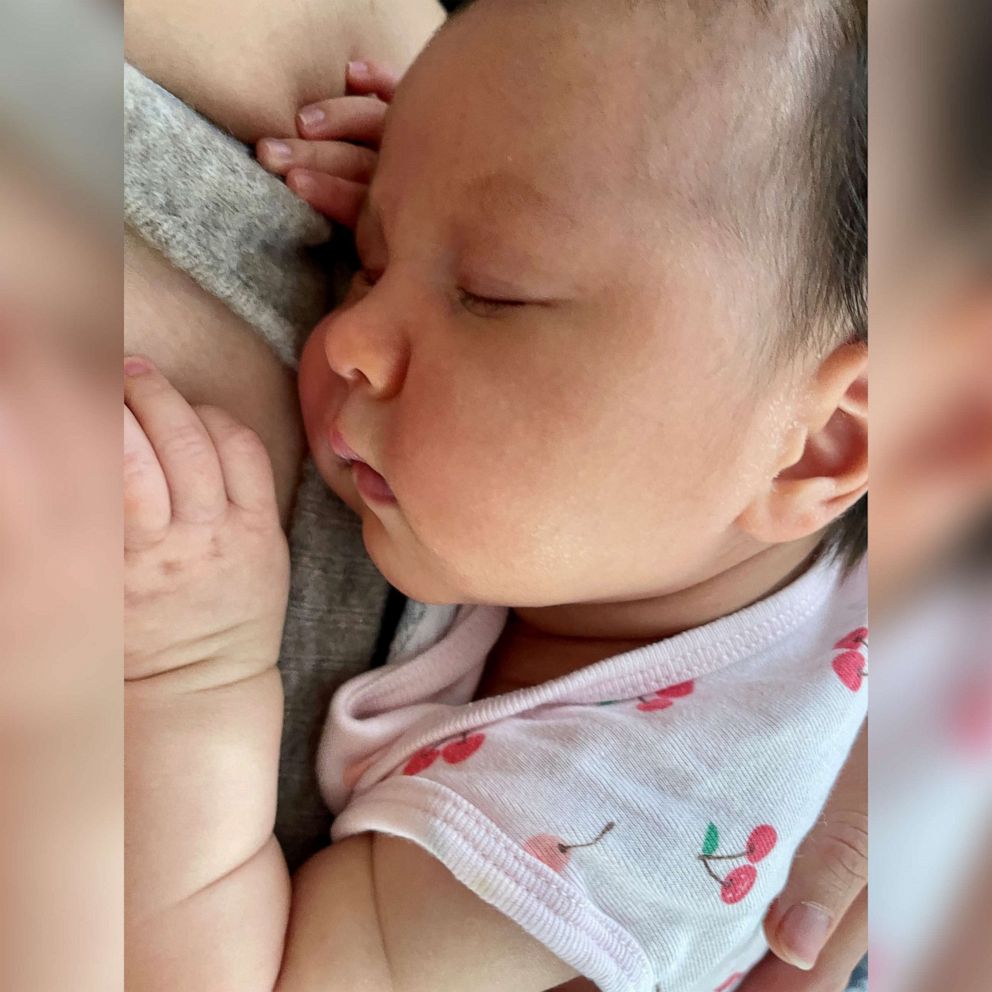 I've learned that an emotionally and self-aware partner is a powerful ally, too.
Your partner sees you go through this journey and transformation and can always lend a helping hand if willing. My partner nourished me so I could nourish our baby. He helped me stand, walk and regain confidence in my body and its abilities.
When I doubted what I could do, he Googled a solution and whispered praises in my ear: "You are doing a good job, mama."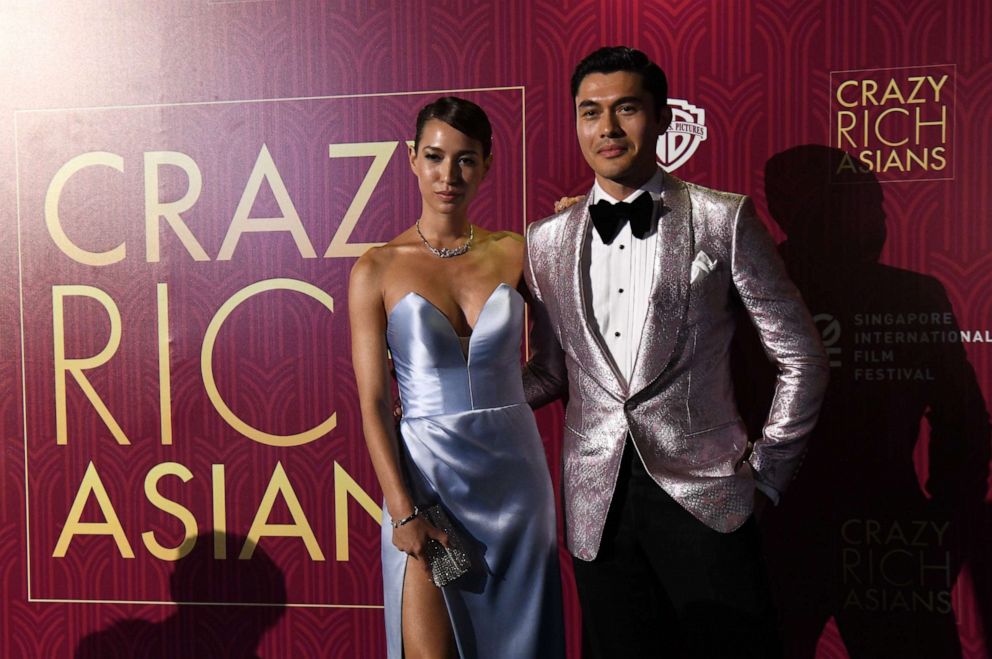 Speaking with close mama friends also helps me trust my intuition. My mom friends and I laugh, we cry and get emotional, but we always figure it out.
When I look at my body now in the mirror all I see is my baby. I feel like my body has fulfilled its higher purpose -- to provide. I no longer fault or judge my body for what it cannot do, because I have seen firsthand the magical creation that it has brought into our lives. A miracle that is us.
Mama instincts are strong, so your intuition is key. Learn to listen to yourself, trust your body and the process. Motherhood is coded in your DNA and you are part of a sacred lineage. You got this!
Mothers who want help with breastfeeding may want to speak with their OB/GYN, the child's pediatrician or seek help from places like La Leche League.