"Notting Hill," one of the most beloved romantic comedies of the '90s, turns 20 this month.
The Roger Michell-directed film starring Julia Roberts and Hugh Grant was a tremendous box office success, raking in around $364 million, and winning the hearts of millions.
The plot is pretty simple: A famous movie star, Anna Scott, played by Roberts, and a local bookstore owner in London, William Thacker, played by Grant, fall for each another after she wanders into his shop one day.
The international romance is tested by fame and outside influences, and in classic romantic-comedy fashion -- true love prevails in the end.
Twenty years later, we're reflecting on some of our favorite parts of the film.
The scene that remains one of the most quoted rom-com lines
"I'm just a girl, standing in front of a boy, asking him to love her."
This line Julia Roberts' character delivered in a bid to win back Thacker is forever one of the most memorable lines from '90s romances.
Interestingly enough, the clothes Roberts' character wore in the famous scene were actually what the actress was dressed in when she showed up to set that morning.
"When we made 'Notting Hill,' we got to the most important scene in the movie, which is when she comes to try to win Hugh Grant over," Richard Curtis, who wrote the screenplay for the film, said at the 2018 InStyle Awards.
"At the beginning of the day, she didn't like the clothes that had been chosen," he continued. "She said, 'This is meant to be a scene about someone who is just normal. And this is a costume.' So she said, 'I think what I'll do is just wear what I wore into work.' So the cardigan and the skirt and the flip-flops that she's wearing are what Julia was wearing when she arrived in her car."
As much as we loved William Thacker, we loved his family even more
Some of the best scenes from the romance aren't of the leading couple. Instead, the family of Grant's character, Thacker, often manages to steal the show.
The late Emma Chambers delivers a memorable performance as Honey, Thacker's sister, fangirling hard for Scott upon meeting her and winning her over with her charm.
Gina McKee plays Bella, Thacker's close friend who's confined to a wheelchair and a constant uplifting force for him. She's also a standout in the movie.
Thacker's flatmate was hilarious
Another role worth mentioning? Thacker's eccentric roommate Spike, played by Rhys Ifans.
Spike delivers absurd, hilarious one-liners throughout the film.
The movie might have been predictable, but the main idea still remains true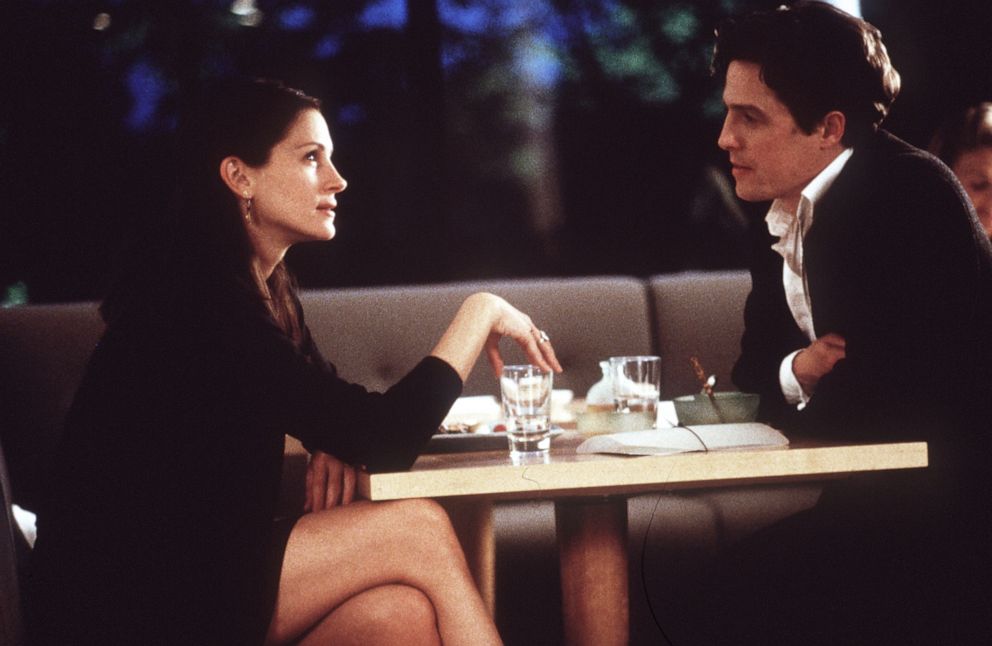 Roberts explained why the film is so successful in an interview with The Birmingham Post in 1999.
"In matters of the heart anything is possible; it does not matter what you do, it is the kind of person you are," she told the outlet. "If you are a good person, a kind person, a loving person, then you should be with that sort of person, regardless of what they do."
Grant described "Notting Hill" as an "obvious idea for a film," in an interview with GQ last year.
"It just seemed like it was going to be dynamite," he said, "and then they managed to persuade the then-biggest star in the world, Julia Roberts, to do it, and then we managed to not screw it up too badly."