A New York woman is showing the world that you don't need to have a ring on it in order to live your best life.
Since 2016, Mary McCarthy, 30, has been the single gal behind the Instagram account, @notengaged.
Through everyday adventures, McCarthy delights her 26,000-plus followers with images of her whereabouts, all the while flashing her bare, no-diamond-wearing hand.
"It's basically how I'm living my life, and how I'm single and I have my own apartment and how single girls are doing just as fine as everybody else," McCarthy told "Good Morning America." "As jokesy and silly as it is, I try to skew it more to empowerment ... even though there's the emjoi with the huge tears streaming down."
She went on, "You can do it on your own and be totally fine."
McCarthy, a writer, actress and creator of the YouTube comedy "The Goodpie Girl," said she created the hilarious page after a friend's engagement party two years ago.
She quickly garnered thousands of followers mostly from females who fell in love with her relatable posts.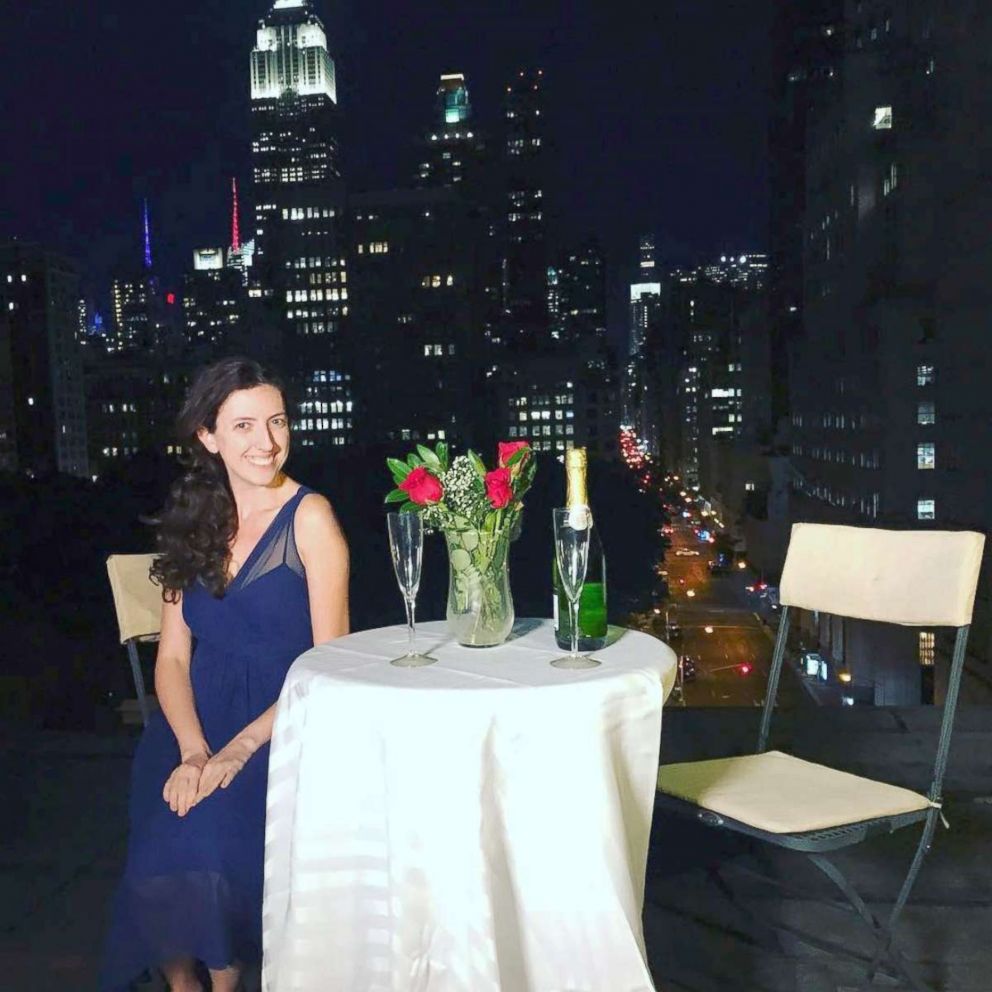 "There's so much on social media that you're comparing yourselves to -- especially marriage and how wonderful it is," McCarthy explained. "I have nothing against marriage or relationships, that's not the message at all. No matter how you're choosing your life to go, you're doing it for yourself and that's all that matters."
"If it helps make a few people laugh or smile, that's all I need from it," she said.
McCarthy also created a parody page on The Knot titled "Not Engaged and Alone Forever." Instead of a wedding date, she writes that on December 31, 2022, she'll be "crying in bed," with Anne Hathaway listed as a flower girl with honorable mention of a TV as her matron of honor.