This basketball coach is showing the world that teamwork is fluent in all languages.
Coach Sekoe White of the Mississippi School for the Deaf was recently recorded by a fan as he used American Sign Language to communicate with his team.
"Being deaf or visually impaired is no excuse not to succeed," White told "GMA." "We can do anything in this life but it requires extra hard work! Basketball is one area where success can happen. Teaching this mindset is the reason I choose to coach these boys."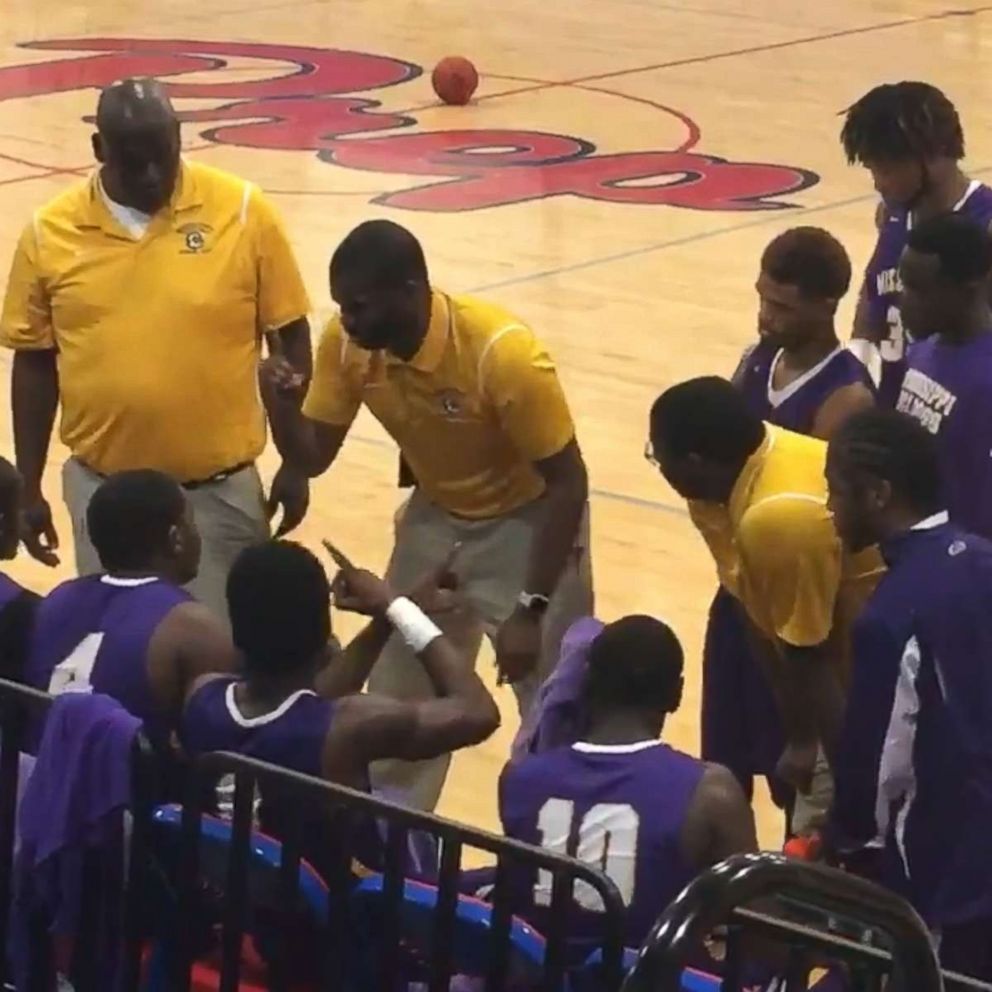 The footage was shared after Mississippi School for the Deaf took on Jackson Preparatory School.
"This coach was remarkable," Kenny Griffi tweeted in the caption of the video. "Just before this the coach had a conversation with his best player that was the best coaching communication I'd ever seen."
The Mississippi School for the Deaf told "GMA" in a statement that White had a conversation with his players where they were asking about strategies for offense and he proceeded to explain.
He then goes on to sign "D" to each player on their foreheads to emphasize the importance of having a defensive mentality.
Later, White asks the players, "whose house?" The players respond, "ours!" And then Coach White confirms, "Ours! Let's Go!"
Wendy Rogers, the superintendent of Mississippi Schools for the Blind and the Deaf said the school extremely proud of our coaches and all the dedication they give to the student athletes.
"Coach Sekoe White is truly an example of a coach whose passion is to encourage and motivate his players, and he is a role model for each of them," Rogers wrote in a statement to "GMA." "Coach White is one of many coaches at MSD who instills sportsmanship and pride in players, while teaching them life skills through athletics."
The video of White's pep talk has 975,000 views and counting.