You may be surprised to learn that you're likely playing a prodigious role in how much information you're openly giving Facebook access to, and in turn, their third-party partners -- like apps.
Of all the apps you're using right now on your smart devices and even desktop computers, you've possibly given most of them access to your Facebook profile as well as personal data, including contact information. Restricting your Facebook information from apps, even ones you've used only once before is one of the first and most reliable of steps you can take in safeguarding your information across the internet.
How to manage app settings on Facebook:
First, on the top right corner of your profile, click on the downward pointing arrow and then click on "Settings."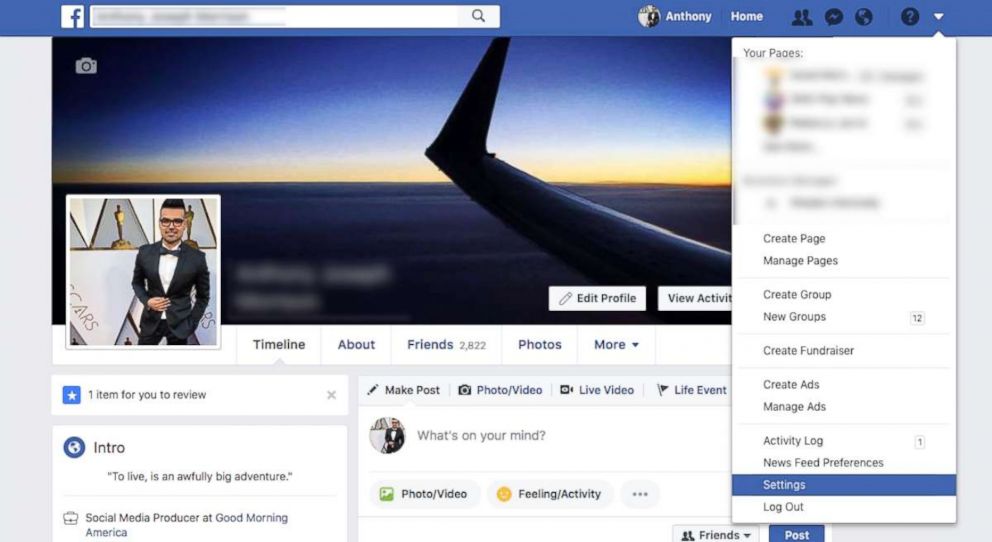 On the far left, click on "Apps." After you click on the App Settings panel, you will see all the apps that over time you've used to log into Facebook with, effectively giving those apps permission to access your Facebook data.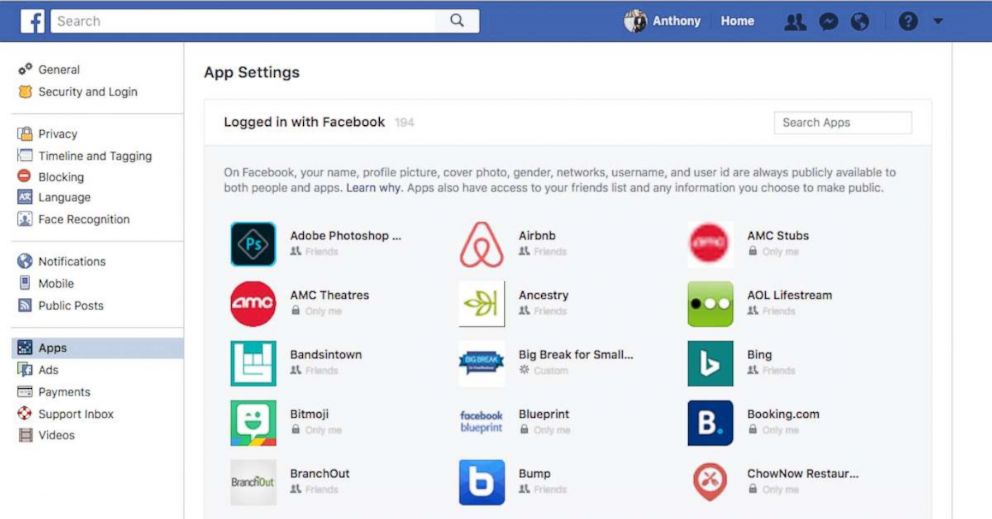 Facebook notes that Apps have access to your Friends lists and any information you choose to make public. When you click on any app you will be prompted with what specific information you are allowing that app to access. You can also choose to remove an app completely from having permission to you and your Facebook profile, even if your profile is private from public searches.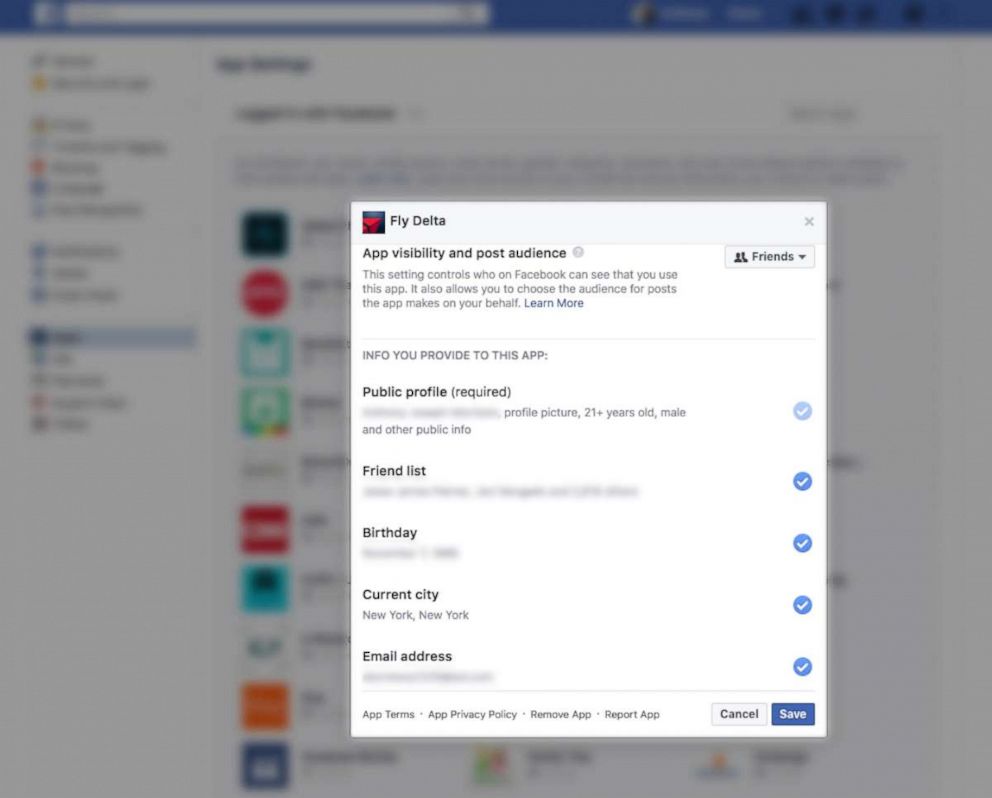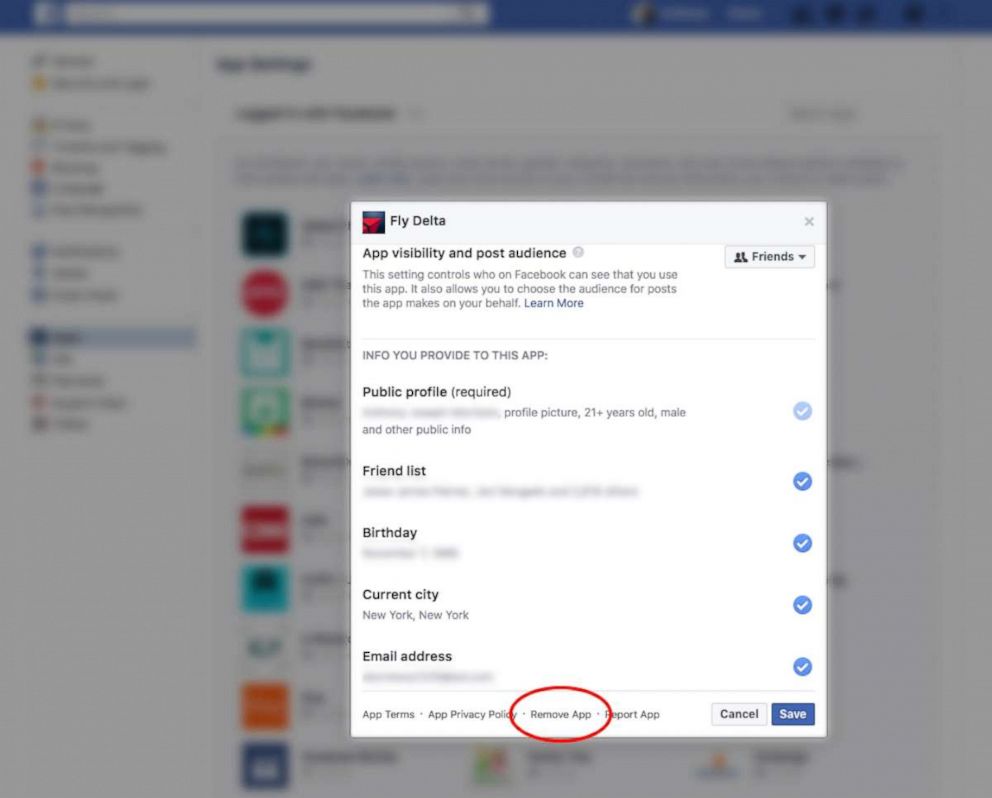 Even if you are not the most frequent Facebook user, it's easy to give an app permission to your profile and then completely forget about it. It's important to know that curating what apps have access to you is not a one-time task – you should make sure to check back on a regular basis to make sure your Facebook data and personal information are being shared appropriately and on your own terms.