Jennifer Garner's nutritionist shares 4 healthy meal plan ideas based on your lifestyle
Holistic nutritionist Kelly LeVeque is back with more "Body Love" this year.
If you want to prioritize wellness in the new year, but don't know where to start, don't fret.
Kelly LeVeque, a Los Angeles-based holistic nutritionist who works with stars like Jennifer Garner, has a healthy eating plan for every lifestyle and goal, whether you're always on the go, a domestic goddess in the kitchen, a plant-based devotee or want to get red carpet ready for an event.
In her new book, "Body Love Every Day," LeVeque shares balanced recipes that are designed to improve your approach to eating. No matter your lifestyle, anyone can incorporate protein, fat, fiber, and greens -- what she's dubbed the "Fab Four" -- into their diet.
"These are the four things that I want my clients to put on their plate at every meal," LeVeque said.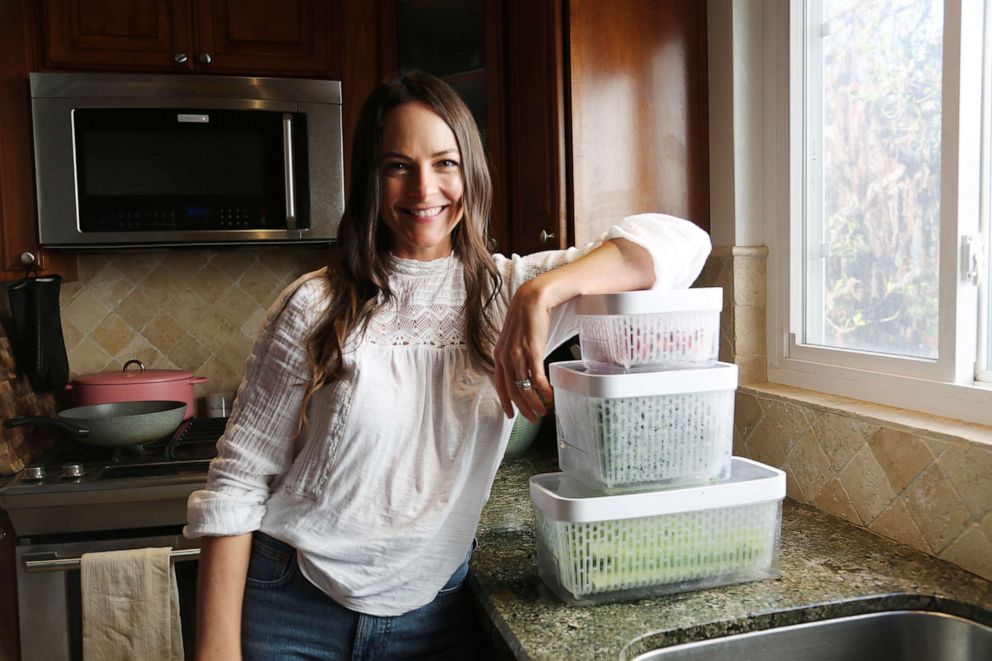 For the girl on the go
If you only have 30 minutes to spend prepping meals, LeVeque recommends grabbing a green ginger smoothie. It's "a quick and easy way to get what your body needs in two minutes or less," she said.
Her "Fab Four" smoothie is great for de-bloating and hydrating after the holidays, she said, and can be made in a pinch. Get the full recipe below.
(Pro tip: Stock protein powder and a fiber like chia, flax, acacia or psyllium husk at your desk with a shaker bottle. Acacia fiber, in particular, is great for decreasing elevated blood sugar and calming insulin. It also helps support weight loss by keeping you full and satisfied longer.)
Recipe for the Green Ginger Fab Four Smoothie
1 serving vanilla grassfed whey protein powder
1 tablespoon organic MCT oil
2 tablespoons organic acacia fiber
1/4 cup chopped cucumber
Juice of 1/2 lemon
1 teaspoon grated fresh ginger (or a fresh ginger turmeric shot)
1 to 2 cups filtered water or unsweetened almond milk

Just place all the ingredients in a high-speed blender and blend to your desired consistency.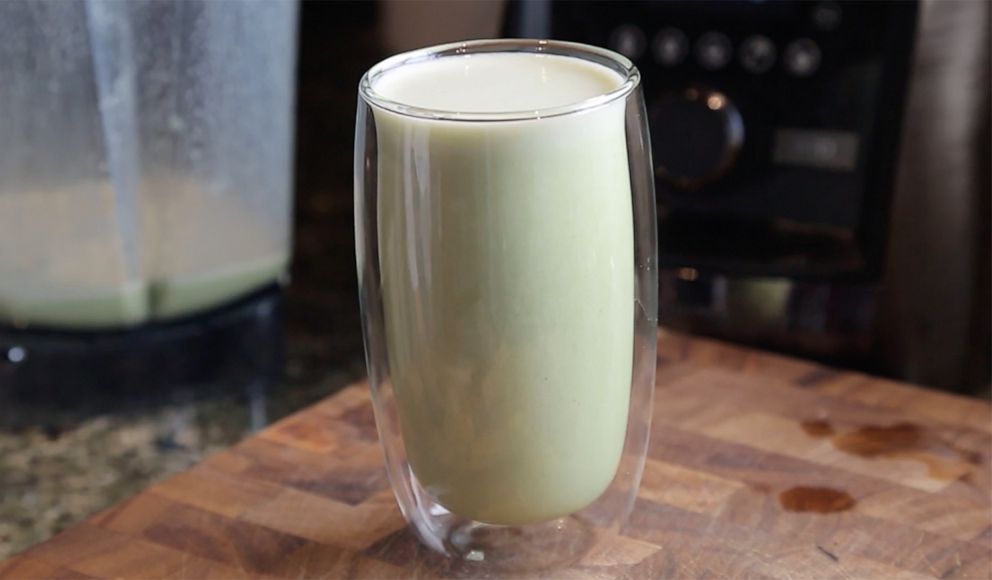 If you want to get red carpet-ready
LeVeque has worked with celebrity clients like Jessica Alba, Jennifer Garner, Emmy Rossum and Molly Sims to help them feel their best and get ready for the big screen and red carpet.
For Emmy Rossum's wedding day, LeVeque said she introduced the star to intermittent fasting, the Fab Four smoothie and timed eating into her diet to help achieve her goals.
Intermittent fasting -- eating only during a certain period of time -- has become a buzzy wellness trend and was the most searched diet of 2019, according to Google. LeVeque recommends finishing dinner around 4 p.m. or 5 p.m. and going to bed early. Experts recommend consulting with your doctor before starting any new diet, including intermittent fasting.
Sipping herbal teas can also help curb cravings before bedtime. LeVeque's favorite is organic chamomile tea.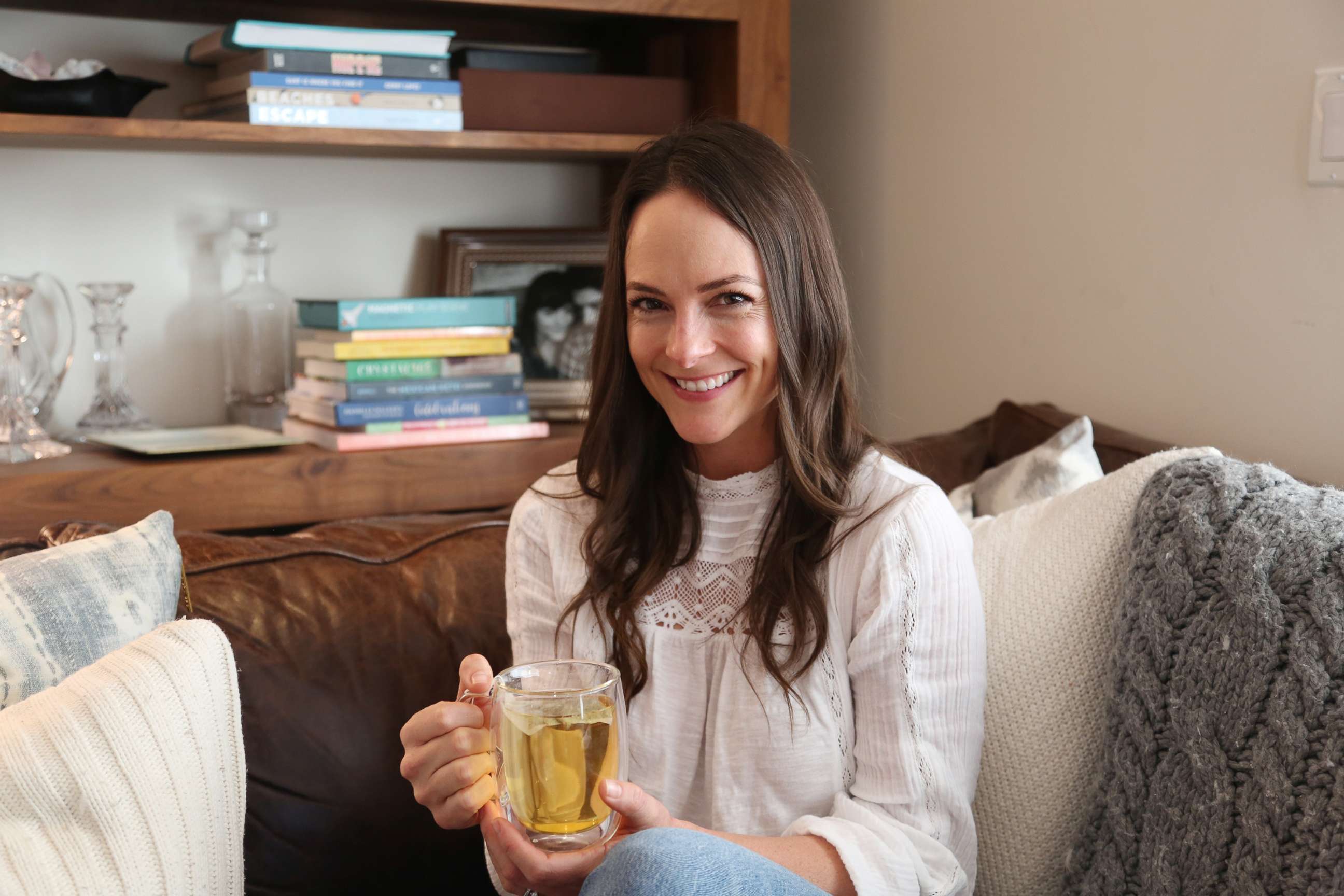 For the plant-based devotee
Plant-based meals are some of LeVeque's favorite sources of proteins. Garbanzo falafel, spicy black bean burgers or sprouted sunflower hummus are some of her go to's.
Make a bulk batch of your favorite vegan protein to stock in the fridge so you can whip up meals in a pinch.
LeVeque, who is a spokesperson for NOW Foods, shared her recipe for lettuce-wrapped spicy black bean burgers. They can be made in bulk, she said, and stored in the freezer for an easy-to-heat protein on the go.
Recipe for Lettuce-Wrapped Roasted Black Bean Veggies Burgers
Makes 4 servings

1 tablespoon avocado oil
1 tablespoon chili powder
1 tablespoon ground cumin
1 1/2 teaspoons smoked paprika
3 garlic cloves, minced
8 ounces shiitake mushrooms
1 carrot, roughly chopped
1 green pepper, roughly chopped
1/2 yellow onion, finely diced
2 cups canned or cooked black beans, drained and rinsed
2 tablespoons unsweetened organic ketchup
1/2 cup organic walnuts
1/4 cup organic flax meal
2 cups packed spinach
2 eggs
8 romaine, butter, or red-leaf lettuce leaf cups
Toppings of choice: avocado, tomato, grilled onion, fresh thinly sliced red onion, sautéed sliced, mushrooms, fried egg
Condiments of choice: sugar-free alternatives like ketchup, mustard, barbecue, or Thousand Island sauce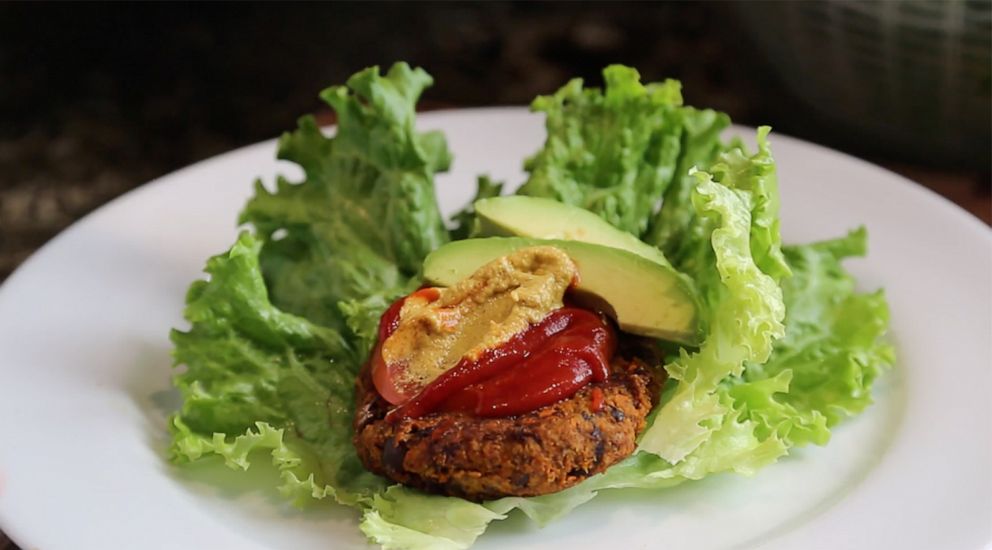 Directions:
Preheat oven to 400°F.
In a large bowl, whisk the avocado oil, chili powder, cumin, smoked paprika, and garlic. Add mushrooms, carrot, green pepper, and onion and toss to coat. Spread the seasoned vegetables on a baking sheet and roast for 15 minutes to caramelize them and remove some of the water.Meanwhile, spread the beans on a separate baking sheet and roast them along with the vegetables for 10 minutes, until they're dried out a bit (some will split open).
In a food processor, pulse the roasted vegetables with the ketchup, walnuts, flax meal, and spinach. Take care not to overprocess. You want the veggies in tiny chunks about the size of bread crumbs.
In a large bowl, combine the roasted beans, eggs, and vegetable-nut mix and hand mix gently, but thoroughly. Form the mixture into four patties.
Pan-fry the patties in a large skillet over medium heat for four minutes per side, until warm and set.
Wrap the burgers in lettuce and add your choice of toppings.

For the domestic goddess
If you're someone who loves the kitchen and "want to make everything from scratch," meal prep can be a huge time saver. Scheduling clean and green meals in a planner will help diversify your meals.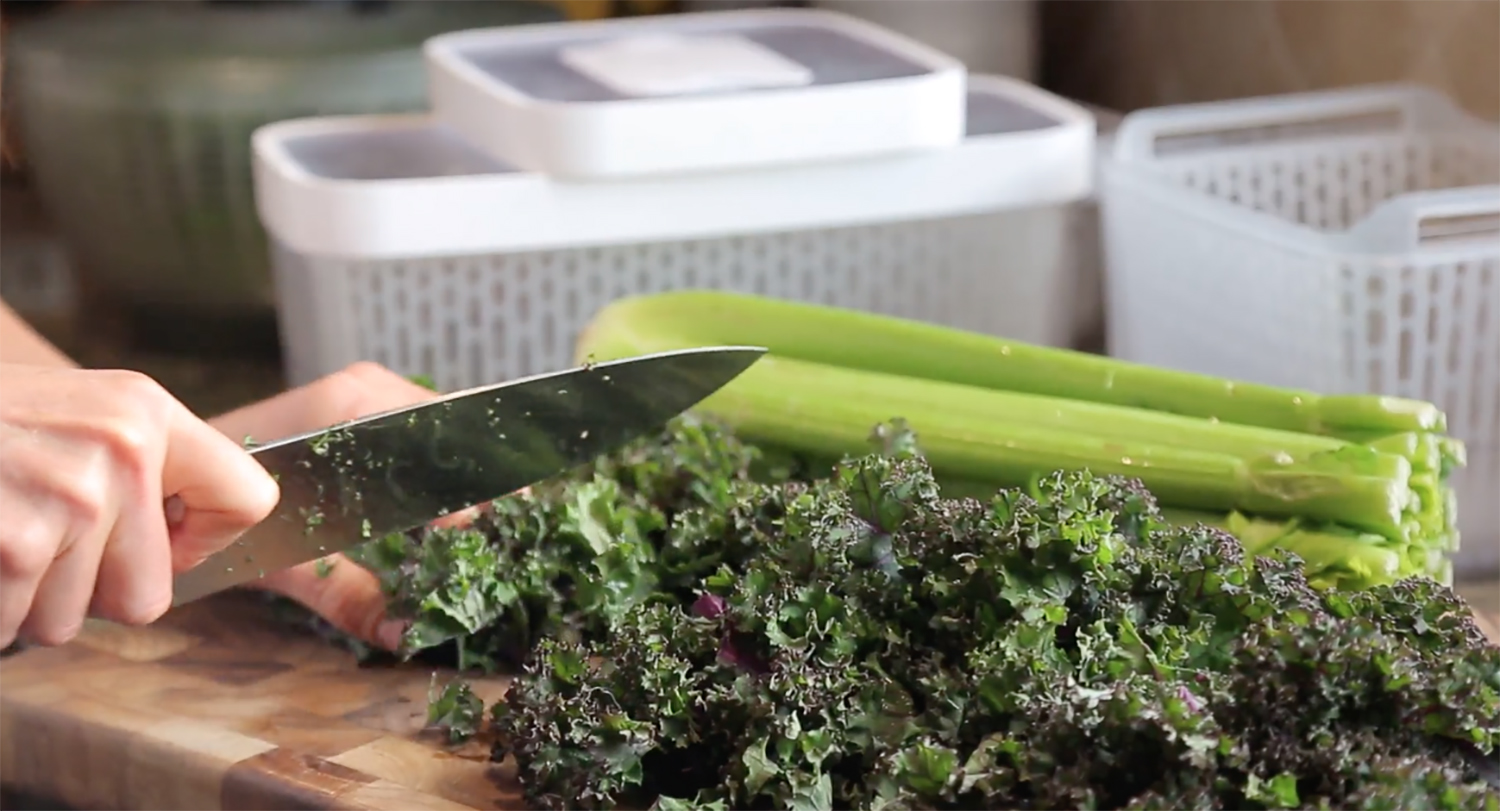 The "domestic goddess" reminds LeVeque most of client Jennifer Garner, whom she says makes salad from scratch from her garden every day.
LeVeque recommends visiting your local farmer's market to buy produce. Once home, wash, chop and store the produce in carbon filter containers so they stay fresh.