Why Suzy Amis Cameron thinks plant-based eating is better for you and the planet
Suzy Amis Cameron wrote "OMD," a book about changing the world through food.
More than six years ago, Suzy Amis Cameron and her husband, "Avatar" and "Titanic" director James Cameron, switched over to a plant-based diet.
Now the former actress and model and mother of five is trying to make a plant-based lifestyle more approachable and accessible in her new book, "OMD: The Simple, Plant-Based Program to Save Your Health, Save Your Waistline, and Save the Planet."
At the book's core is her mission to better the planet -- and yourself -- by switching to one plant-based meal a day.
"The idea of it is about changing one of your meals a day to a plant-based meal, for your health and for the health of the planet," Amis Cameron told "Good Morning America."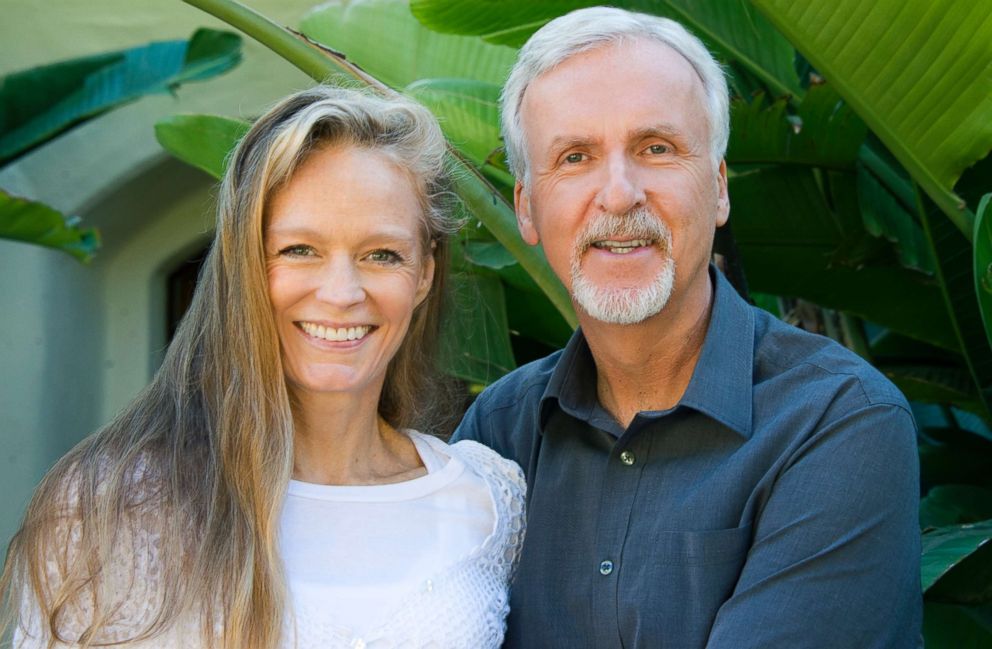 Amis Cameron said the idea for her book grew out of the MUSE School, a K-12 California school she founded with her sister Rebecca Amis.
"We looked at each other one day and said, 'We can't run an environmental school and still be serving animal products,'" Amis Cameron said.
There are multiple health benefits to plant-based eating, she noted.
"My personal mission statement is making the world a better place for all of our children to grow up in," she said, adding that finding healthy and affordable food can be a challenge. "In America, a salad is around $8 and a hamburger is $1."
That's why she's starting with just one meal a day. Amis Cameron shared some tips in a Q&A with "GMA" on how to get started with a plant-based diet. Read on for her answers and hacks.
What are easy steps to transition to plant-based eating?
Start by changing one of your meals a day. That is something as easy as putting soy milk on your cereal or plant-based yogurt on your granola instead of cow's milk.

Have a grilled veggie and bean burrito instead of a beef burrito.

In my chili recipe I mix in Beyond Meat, a beef crumble made of pea protein, and I swear people can't tell the difference. Half the time they don't believe me. Get the recipe below!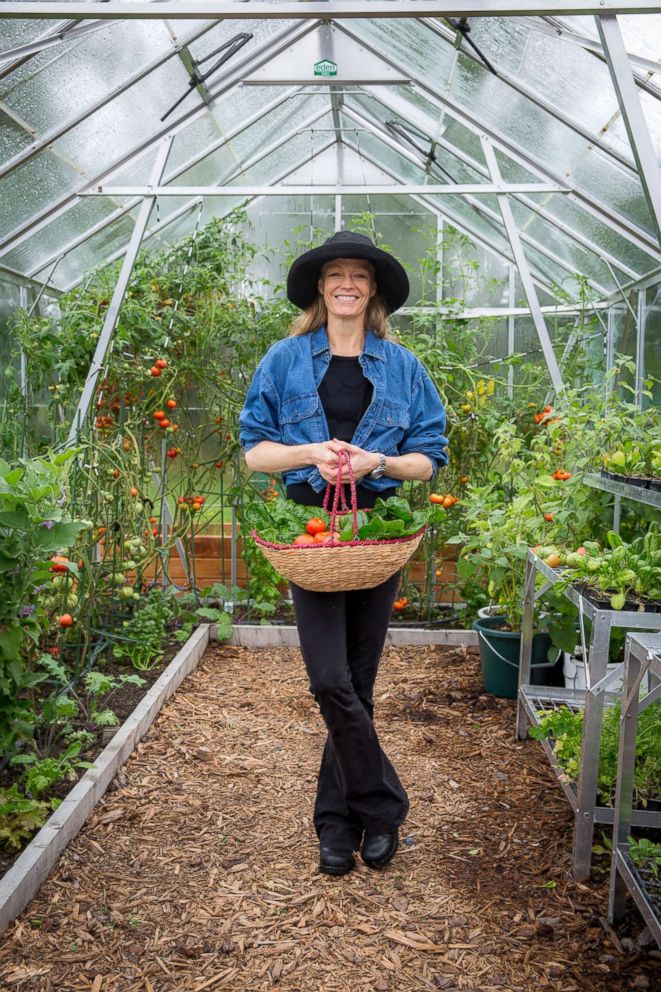 What are some of your favorite kitchen hacks?
My very favorite [recipe] probably is my chili. I make it in a big cast iron oven and I used to stand and stir for hours ... [but] one Halloween all of the kids were ready to go trick-or-treating and I said, 'The chili's not done.' I put it in the oven and turned on the convection fan and when I got back it was done!

I've got pre-cut carrots, jicama green beans, sweet potatoes, lettuce. One of my favorite things to do is get a scoop of miso, put it in hot water and I go to the fridge and open it up and take a handful of whatever I want and make a soup.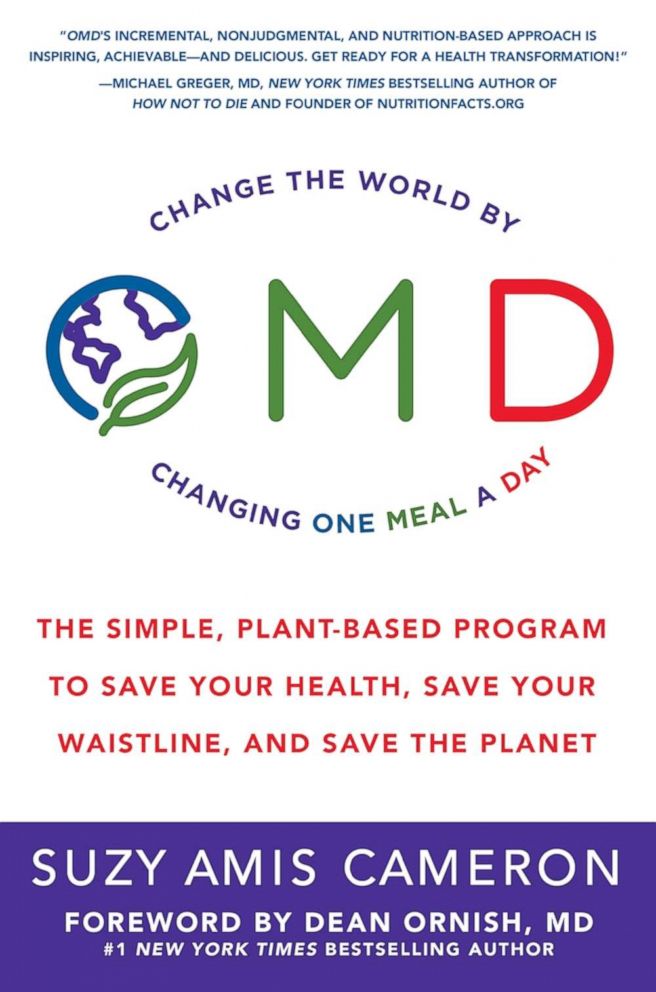 What are some of your favorite recipes and ways to make plant-based food appealing?
I throw oatmeal in soup. It really makes it hearty, especially when it's cold outside.
[To get] your kids to eat veggies, put out dipping sauces. If they have something to dip it in, they'll eat it.
And make it fun. Even my teenagers, if I give them chopsticks or cocktail picks, they'll eat. If I give them a fork they don't eat all of it.
The thing our family loves to do more than anything is food that's interactive. We love to do taco bars, spring roll bars, we love to have sushi night, we do pizza night.
One of their favorite things at school is the rice bowl, they put in rice and then whatever they want into it.
What are tips for eating out or traveling?
Look at the sides [on a menu], you can always order things on the side and ask them to create something plant-based for you.
If you're traveling, keep a bag of nuts in your bag. I travel internationally a lot and I take a mason jar full of vegetables and a couple of small containers of hummus.

Suzy's Family Favorite Chili
2 tablespoons olive oil
6 large white onions, diced
3 (10-ounce) packages frozen "beefy" crumbles (such as Beyond Meat)
3 (14-ounce) cans diced tomatoes
3 (15-ounce) cans kidney beans, rinsed and drained
1 (42-ounce) container dairy-free creamy tomato soup (such as Imagine Foods)
1 teaspoon chili powder

Preheat the oven to 350 F.
In a large (6-quart) cast-iron or enameled Dutch oven, heat the oil over medium-high heat. Add the onions and cook until softened, 10 to 15 minutes.
Add the "beefy" crumbles and cook, stirring occasionally, until the crumbles have thawed, about three minutes. Add the tomatoes, beans, soup and chili powder.
Stir well, transfer to the oven and bake, uncovered, for 1 hour, stirring every 30 minutes until it cooks down to chili consistency.

*See Amis Cameron's cooking hack in the article above. Another good hack for chili, according to Amis Cameron, is to make it in a slow cooker or a pressure cooker.
Makes 10 servings. Per serving, according to Amis Cameron: 340 calories; 4 g fat (1 g saturated fat); 40 g carbohydrates; 11 g fiber; 29 g protein; 0 mg cholesterol; 900 mg sodium