The 9-year-old boy at the center of a viral video, dubbed "Cornerstore Caroline," said he's struggling to move forward ever since a woman falsely accused him of sexual assault on camera, pushing him into a national conversation about racial profiling and excessive 911 calls made against African-Americans.
In an exclusive interview with "Good Morning America" on Friday, Jeremiah Harvey, who is black, said he was traumatized and forced to look at race in a new way after a white woman claimed he groped her at a convenience store.
"It's still hard because lately on my mind, like, I can't think nothing but this," Jeremiah, sitting alongside his mother, said. "I felt humiliated because of the way she was acting. I started to tear up."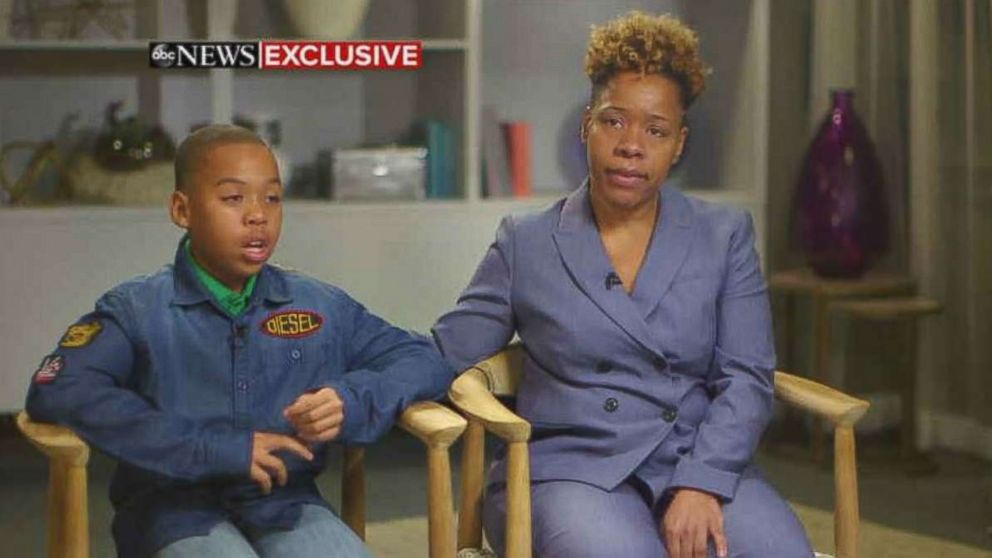 Jeremiah's case gained national attention earlier this month when a stranger, later identified as Teresa Klein, claimed he groped her at a Brooklyn convenience store, not far from his home.
"I want the cops here right now," Klein yelled, according to social media video of the incident. "I was sexually assaulted by a child!"
Klein issued an apology a few days later when surveillance footage showed Jeremiah's backpack grazing her backside as he walked by with his hands in front of him.
"I called 911 because this woman was very aggressive," Klein told New York ABC station WABC, referring to the boy's mother, who she said threatened her. "Young man, I don't know your name, but I'm sorry."
Klein said she received threatening phone calls in the wake of the incident. She also denied allegations that her 911 report had been motivated by race.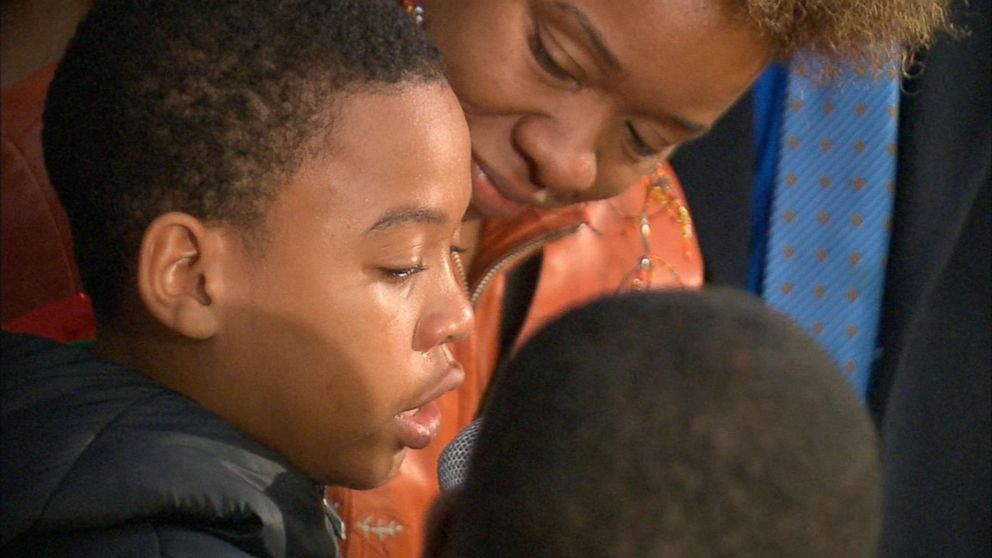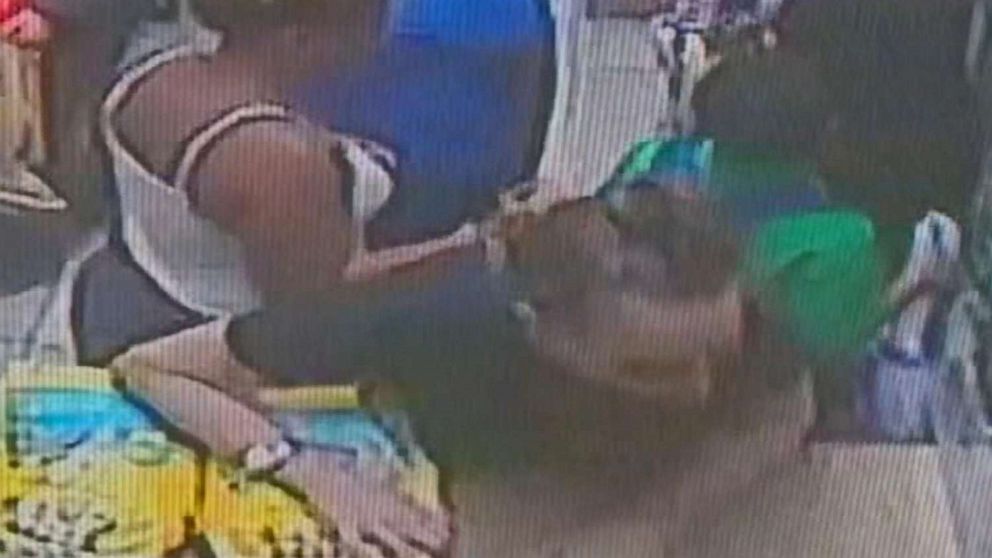 Jeremiah had been shopping with his mother and young sister when Klein levied the accusations against him, causing him to cry and yell for his mother to help.
His mother, Someko Bellille, said she found the situation hard to address because the woman "made it about race right away."
"She's on the phone and she's saying that I'm a white woman, that I'm standing in front of this deli ... stating that this black mom and her two black kids are out here and that the son sexually assaulted me," Bellille recalled Friday. "She said, 'black child, black mother and white woman.'
"His innocence was taken for granted," she added.
Jeremiah told "GMA" he cried that night out of fear that he or his mom would be taken away by police.
Bellille expressed concern that the incident has permanently scarred her son.
"It was devastating for him," she said, "because even after walking away he was pointing to, you know, patrol cars on Flatbush Avenue and saying, 'Mommy, are they here to take you away from us?'"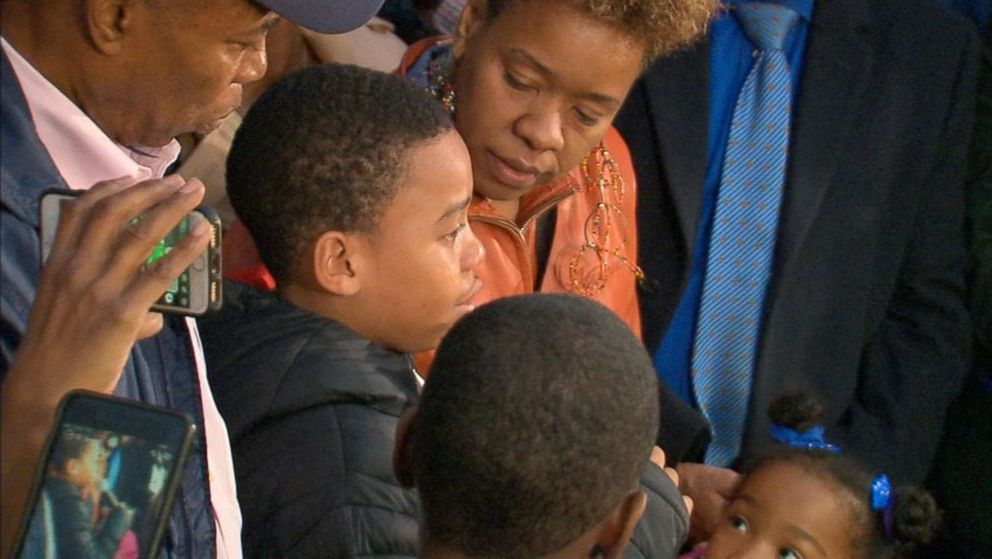 Bellille said she struggled to explain the incident to her children.
"To be having a conversation with your son about sexual assault at the age of 9 -- I never thought I'd be having this conversation," she told "GMA."
"That fear that was placed in your heart," she added, turning toward Jeremiah, "it is going to be replaced with something great. You're gonna be an example for other children."
"This is going to take some time. It's going to take a lot of healing," she said.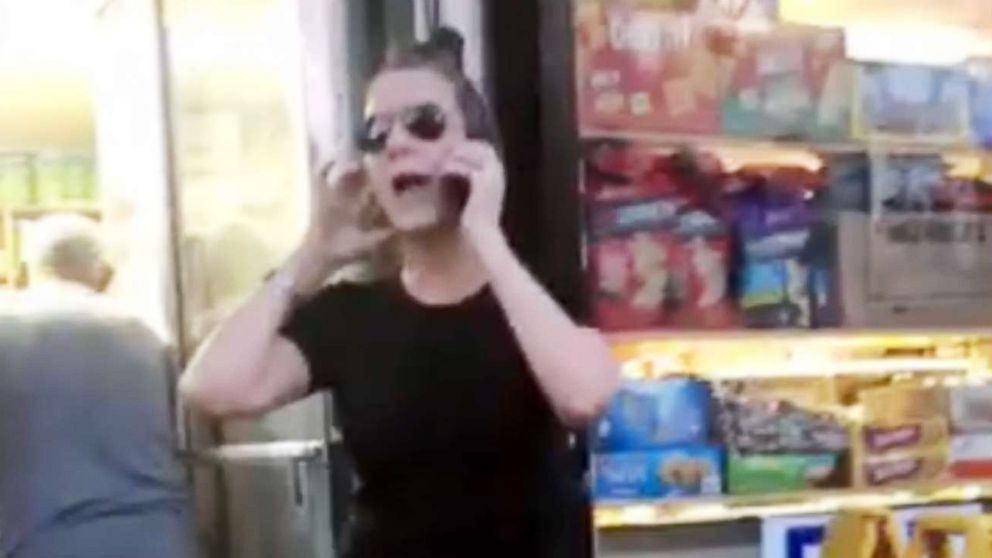 The family spoke out for the first time this week during a community meeting in Brooklyn, where Jeremiah broke down in tears.
"I don't forgive this woman and she needs help," he said.
Days later, when asked if he would forgive Klein after viewing her on-camera apology, he responded, "Yes. Yes I do."
Jeremiah said he doesn't know how he'll move forward. But he plans to do so with love.
"Friendship is the key, it changed my whole mind of accepting the apology that she gave me," Jeremiah said.
Jeremiah Harvey, 9, speaks exclusively to ABC News about his fear of being taken away by police after the viral incident.
ABC News' Suzanne Yeo contributed to this report.