'I don't forgive this woman, and she needs help': Black child wrongly accused of grabbing 'Cornerstore Caroline'
The 9-year-old spoke out at a community meeting held to address the incident.
With tears streaming down his cheeks, a 9-year-old black child spoke out at a community meeting in New York about being wrongly accused of grabbing a white woman's backside in a corner store -- an incident disproved by security-camera footage.
With his mother standing beside him, Jeremiah Harvey delivered a simple message at the community meeting: "Friendship is really the key."
Jeremiah's emotional response came six days after Teresa Klein called the police and claimed the boy had grabbed her butt in a Brooklyn corner store Wednesday.
Klein issued an apology after viewing surveillance video of Jeremiah's backpack brushing her backside as he passed her in the store. The video clearly shows Jeremiah's hands were in front of him as he passed her.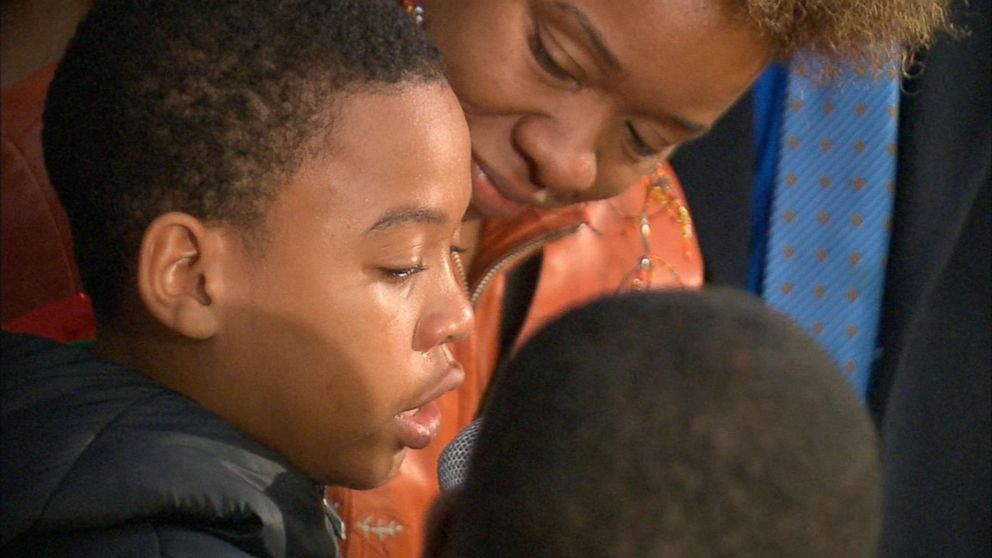 Shortly after the encounter, a witness took a cell phone video of Klein apparently on the phone with a 911 operator, claiming the child groped her.
"That's right. Her son grabbed my a--," Klein could be heard saying on her phone. "And, she [the mother] decided to yell at me. There are security cameras in this bodega."
The video shows Klein pleading for police to be sent to the store immediately, prompting terrified cries from the young Jeremiah and his little sister as they held onto their mother, Someko Bellille.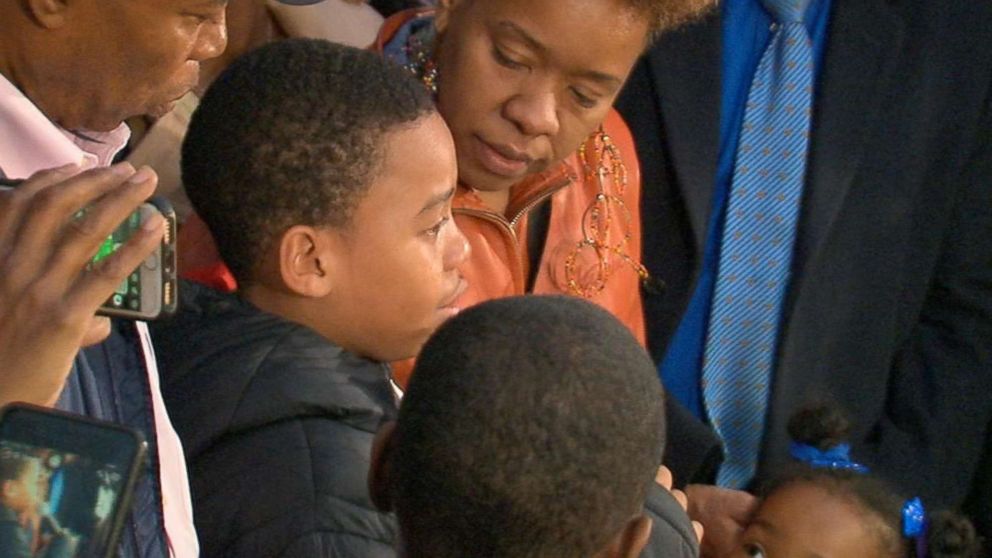 Jeremiah and his sister, dressed in school uniforms and carrying shopping bags, could be seen and heard crying and calling for their mother as she and other customers and residents tried to address Klein's accusations.
"'Cornerstore Caroline,' that's what that is," one person could be heard saying on the video. "Don't cry, little man."
Bellille also spoke at Monday's meeting, telling the crowd, "What happened to us respecting one another, having unity and being neighborly?"
Brooklyn Borough President Eric Adams organized the community meeting after the video of Klein calling 911 on Jeremiah went viral on social media, sparking outrage.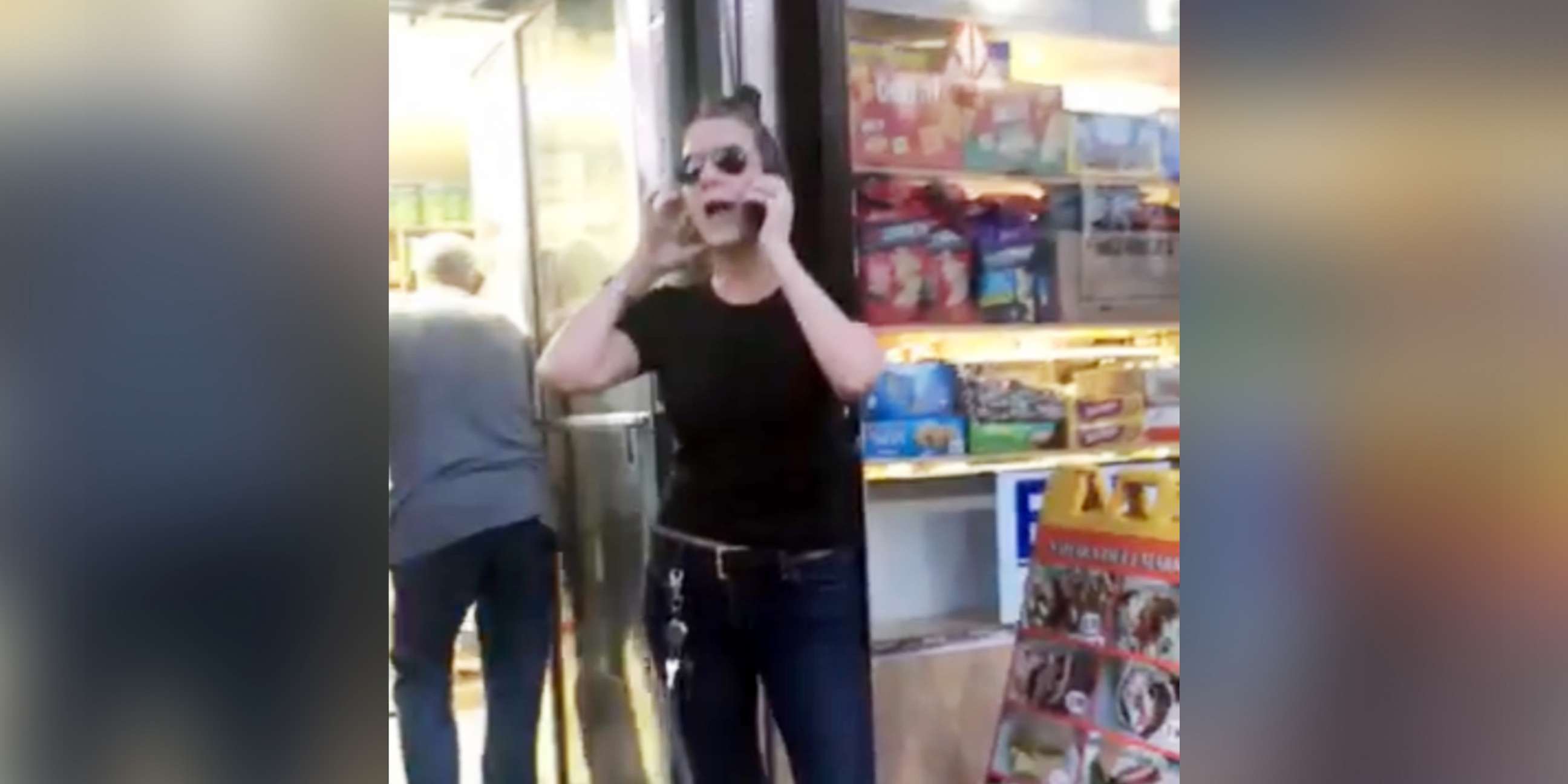 Following the meeting, Jeremiah told ABC New York station WABC that he does not accept Klein's apology.
"I don't forgive this woman, and she needs help," he said.
On Friday, Klein returned to the store, as residents and local media stood by, to finally watch the surveillance video that exonerated Jeremiah. Footage from inside the store showed the boy's book bag grazing Klein's butt. His hands, which did not touch her, were in plain sight on surveillance video.
The episode is the latest in a string of incidents in which white people have called the police on black people for seemingly innocuous behavior.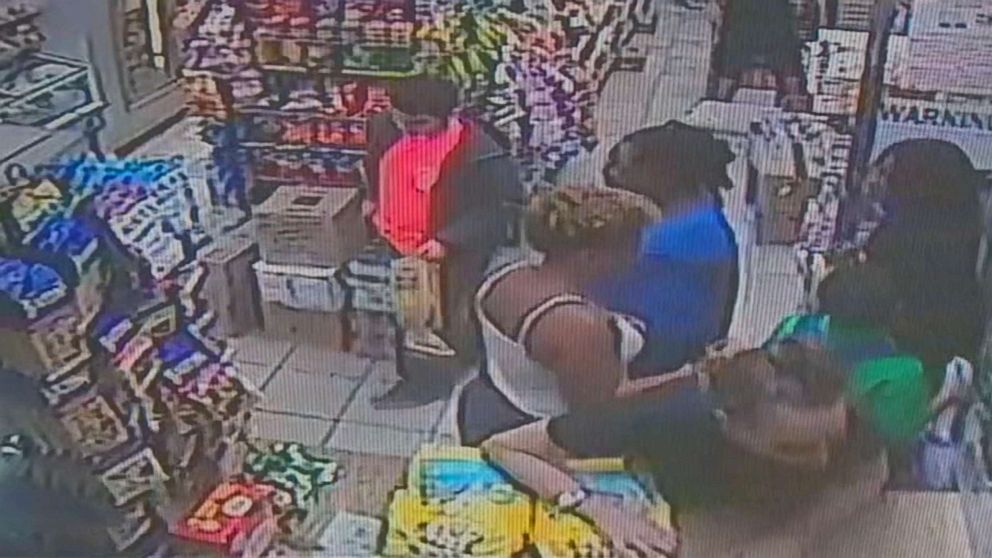 Klein also claimed that she called the police because the child's mother was aggressive.
"I felt someone grab my a--. I said, 'Don't touch my a--.' The woman flew at me, claimed she was a police officer, threatened to arrest me and I called 911," Klein told WABC.
Klein later apologized on video to the boy after seeing the footage.
"Young man, I don't know your name, but I'm sorry," she said.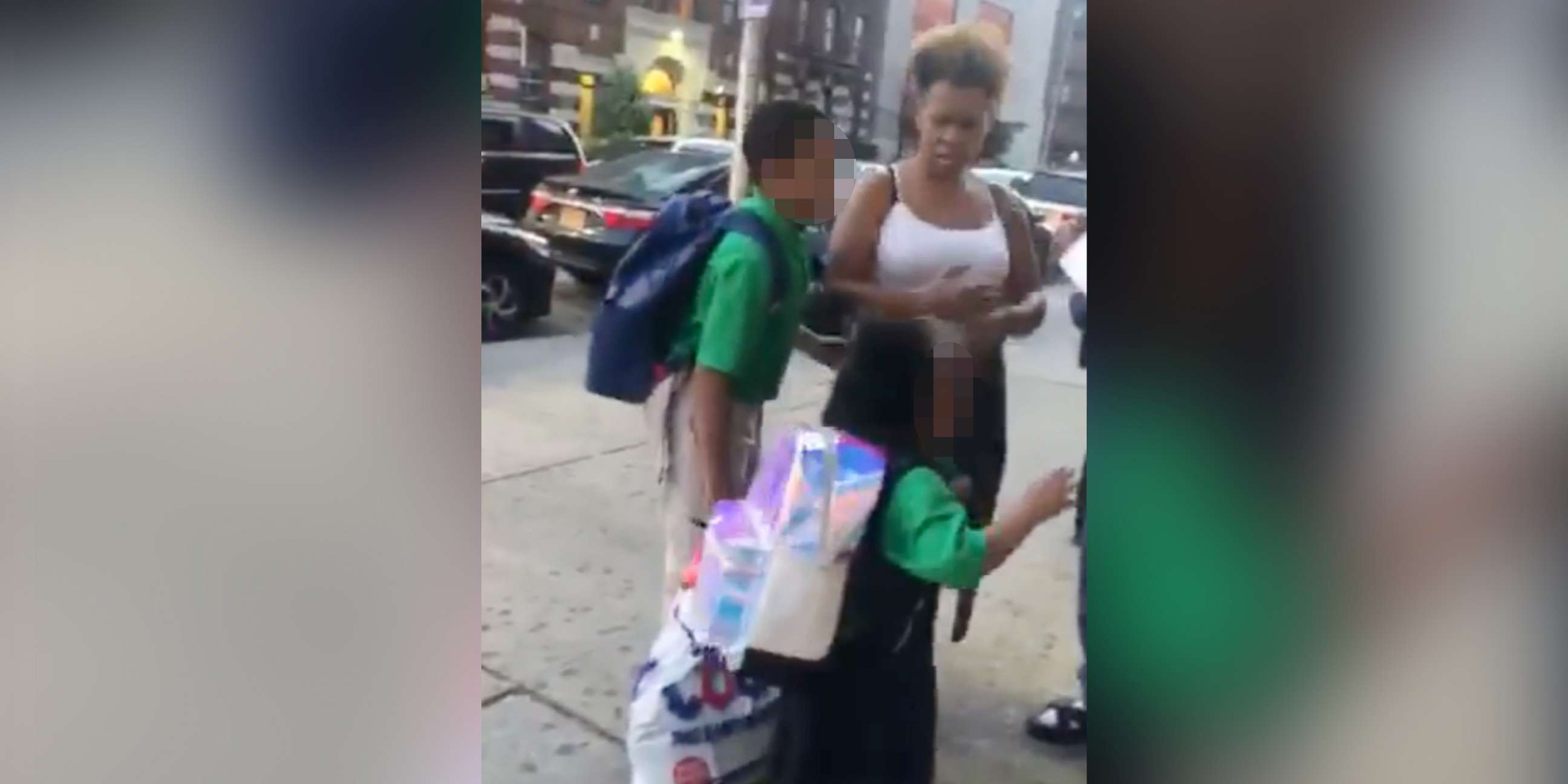 The hashtag "Cornerstore Caroline" lit up on social media almost immediately after a video of Klein was released. The video was taken by a man named Jason Littlejohn, who posted it on Facebook.
Littlejohn encouraged people to "make this go viral" in his post. By Monday, the video had been viewed nearly 8 million times.
"She basically said, 'I'm calling the cops on you.' She didn't say the mom or anybody else. She said I'm calling the cops on you and that poor, little boy, man," Littlejohn told WABC.
"We're definitely going to make a movement out here," Littlejohn said in his Facebook post Sunday. "We're going to stop people -- I will say, people -- from dialing 911 unnecessarily. ... It's gotta stop, people. ... We will not let this continue to happen."