Global coronavirus death toll surpasses 10,000, California governor asks all 39M residents to stay at home
Coronavirus has reached all 50 states, D.C. and Puerto Rico.
A pandemic of novel coronavirus, which began in China just three months ago, has tightened its grip around Europe and North America.
The new respiratory virus, known officially as COVID-19, has spread to every continent except Antarctica as well as every single European country.
There are at least 244,517 diagnosed cases globally and at least 10,030 deaths, according to data compiled by the Center for Systems Science and Engineering at Johns Hopkins University. Over 86,000 people with diagnosed cases have recovered.
There are more than 13,150 diagnosed cases in the United States, spanning all 50 states, Washington, D.C., and Puerto Rico. At least 196 people have died in the U.S., according to ABC News' count.
Today's biggest developments:
Italy's death toll surpasses China's number of fatalities
56% of California residents could be infected by May
Malaria drug, recovered patients' blood are potential treatments
75% of New Yorkers must work from home
Prince Albert II of Monaco tests positive for COVID-19
Here's how the news is unfolding today. All times Eastern. Please refresh for updates.
10 p.m.: China, which leads globe in infections, reports no new cases for 2nd day in a row
China's health ministry announced that the county has gone 48 hours with no new cases for the first time since the coronavirus outbreak arose.
At the height of the crisis in China, some areas of the country saw thousands of new infections daily.
Mainland China reported 39 new cases of coronavirus, including 14 cases in Guangdong, over the last 24 hours, but they each stemmed from people arriving from abroad, the health ministry said.
9:40 p.m.: California issues 'Safer At Home' order
Over 39 million people living in California are now under orders to stay home.
The entire state will be under an order that's meant to enforce social distancing.
Residents can still go out for essential needs like food, hardware supplies, exercise and medication.
Delivery and takeout at restaurants will be allowed. But the orders that have been put in place do give law enforcement the ability to enforce social distancing.
"Being safer at home doesn't mean being alone," Los Angeles County Supervisor Kathryn Barger told residents Thursday, encouraging residents to take a walk, read a book or use technology to talk with loved ones.
8:20 p.m.: GM plant shuts down earlier than expected as worker tests positive
General Motors' largest plant, in Flint, Michigan, shuttered its doors on Thursday ahead of the already sped-up expected closure, sources told ABC News.
The plant was scheduled to close on Friday, but it suspend manufacturing following Thursday's second shift.
The news came just after GM was notified that an employee at the Flint plant tested positive for COVID-19, sources said.
GM was notified about the positive diagnosis "late this afternoon," a spokesperson tells ABC, adding that they "have been in contact with the employee and the employee has been receiving medical care."
GM said that employee's last day worked was March 5, and that they have been on medical leave and out of the plant since that date.
They say it is not necessary at this time, consistent with GM Medical and CDC guidance, for anyone in the plant to self-quarantine, since 14 days have elapsed since the positive employee was last in the plant.
7:40 p.m.: Trump cancels G-7 summit at Camp David
The White House announced that President Donald Trump canceled the G-7 Leaders' Summit at Camp David due to the virus outbreak.
It said the decision would allow "each country to focus all of its resources on responding to the health and economic challenges of COVID-19." The meeting will now be conducted in June by video-teleconference.
Money saved from the canceled in-person event can be used to help treat people in their countries.
7:30 p.m.: Boston Celtics, Philadelphia 76ers, LA Lakers players test positive for COVID-19
Three members of Philadelphia 76ers and two members of the Los Angeles Lakers have tested positive for COVID-19, the teams announced Thursday.
Neither team identified the members, but they are now in self-isolation and will be monitored closely by medical professionals.
Boston Celtics guard Marcus Smart also said on Twitter that he has tested positive for coronavirus.
6:00 p.m.: California projects 56% of residents will become infected by mid-May
California Gov. Gavin Newsom sent a letter to the president, projecting that roughly 25.5 million Californians -- about 56% of the state's population -- could become infected with the virus over the next eight weeks.
In the letter, the governor requested that the White House deploy the USNS Mercy Hospital Ship to Los Angeles through September "to help decompress our current health care delivery system."
Newsom said the state had 126 new cases of COVID-19 over the last 24 hours, representing a 21% increase. Rates of infection are doubling every four days in some parts of the state, according to the letter.
A U.S. official told ABC News the USNS Mercy is currently being deployed from San Diego to Seattle. There have been more deaths in Washington state than anywhere else in the U.S.
5:30 p.m: Mayor tells residents to prepare for 'one of the most difficult moments' in NYC history
Mayor Bill de Blasio girded New York City for a "long battle" against coronavirus during a press conference on Thursday.
"This is going to be one of the most difficult moments in New York City history," de Blasio said as he pleaded for more retired health care workers to volunteer and for the federal government to "help all of us."
"There will be people who die who didn't need to die," he added. "We are seeing an explosion in the number of cases. … It's a painful and distressing number."
There are 3,615 positive cases in the city and 22 deaths, numbers de Blasio called "nothing short of staggering."
The mayor said the city's hospitals are about three weeks away from running out of some supplies and implored the president to involve the U.S. military in resupplying hospitals.
"This is a different kind of war and the front is here in New York City," the mayor said.
5:00 p.m.: Tesla to temporarily suspend operations at 2 factories
In a letter to investors on Thursday, Tesla announced it would temporarily suspend production at its Fremont, California, and New York factories beginning March 23.
The electric car maker said "basic operations" will continue at the Fremont facility to "support our vehicle and energy service operations and charging infrastructure."
"Despite taking all known health precautions, continued operations in certain locations has caused challenges for our employees, their families and our suppliers," the letter said. "In many locations, we are in the process of implementing 'touchless deliveries' so customers can continue to take delivery of their vehicle in a seamless and safe way."
3:45 p.m.: State Department tells Americans not to travel abroad
The State Department has raised its global health advisory to level 4 -- its highest level-- telling all Americans "Do Not Travel" abroad because of the COVID-19 pandemic.
"In countries where commercial departure options remain available, U.S. citizens who live in the United States should arrange for immediate return to the United States, unless they are prepared to remain abroad for an indefinite period," the State Department said in a release on Thursday.
3:26 p.m.: Connecticut becomes 6th state to postpone presidential primary
Connecticut Gov. Ned Lamont said he plans to move the state's presidential primary, which was set for April 28, to June 2.
Connecticut is now the sixth state to postpone a presidential primary due to the pandemic, along with Louisiana, Georgia, Kentucky, Ohio and Maryland. Puerto Rico also postponed its primary.
June 2 is now shaping up to be a mini Super Tuesday for Democrats, with 507 delegates up for grabs that night, which would be the second-most delegate-rich primary night of the campaign.
1:50 p.m.: All Texans must avoid gatherings of more than 10
Texas is joining other states across the country in ordering the closure of all schools, gyms and restaurants.
Restaurants may still operate as take-out and drive-thru, according to the executive order, which goes into effect at midnight.
All Texans must avoid social gatherings of more than 10 people, Gov. Greg Abbott announced.
Visits to nursing homes are also banned unless to provide critical assistance.
More than 140 people have been diagnosed with COVID-19 in Texas and at least three people have died, officials said.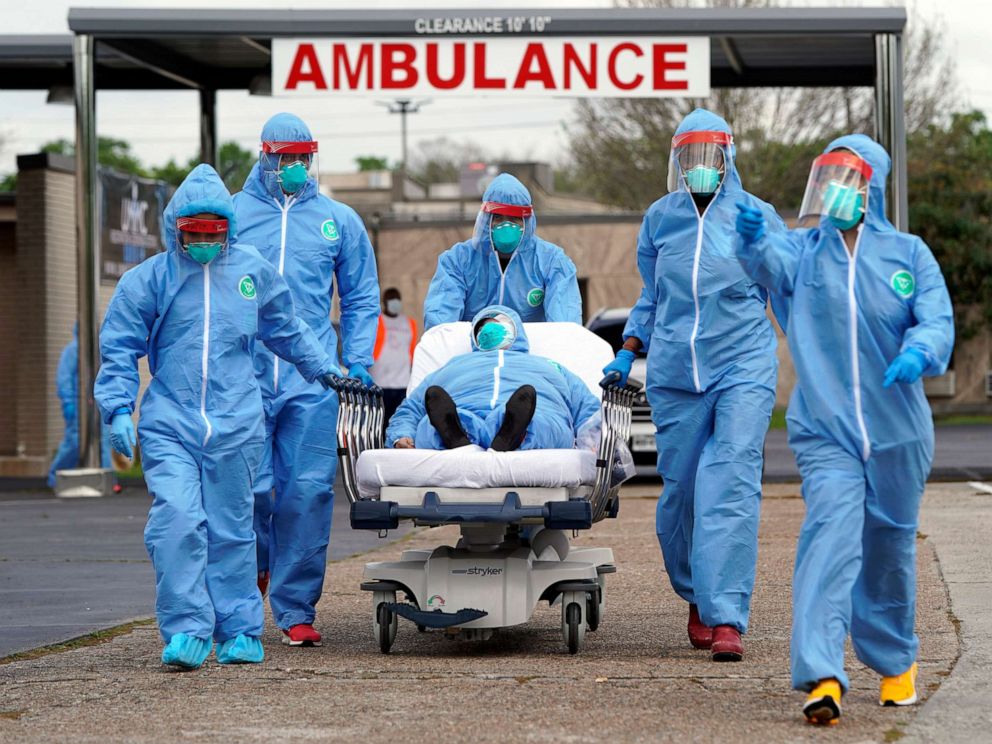 1:30 p.m.: Italy's death toll surpasses China's number of fatalities
With 427 deaths in the last 24 hours, Italy's COVID-19 death toll has reached 3,405, surpassing China's number of fatalities
Coronavirus has killed 3,249 in China, according to Johns Hopkins University.
As COVID-19 ravages Italy, China's mainland reported a major milestone Thursday -- no new domestic COVID-19 transmissions for the first time since the outbreak started.
Meanwhile, Spain saw 294 fatalities from coronavirus within 24 hours, bringing the country's total number of deaths to 803, according to Spain's Health Ministry.
With over 17,000 diagnosed cases, Spain is the second hardest-hit nation in Europe, following Italy.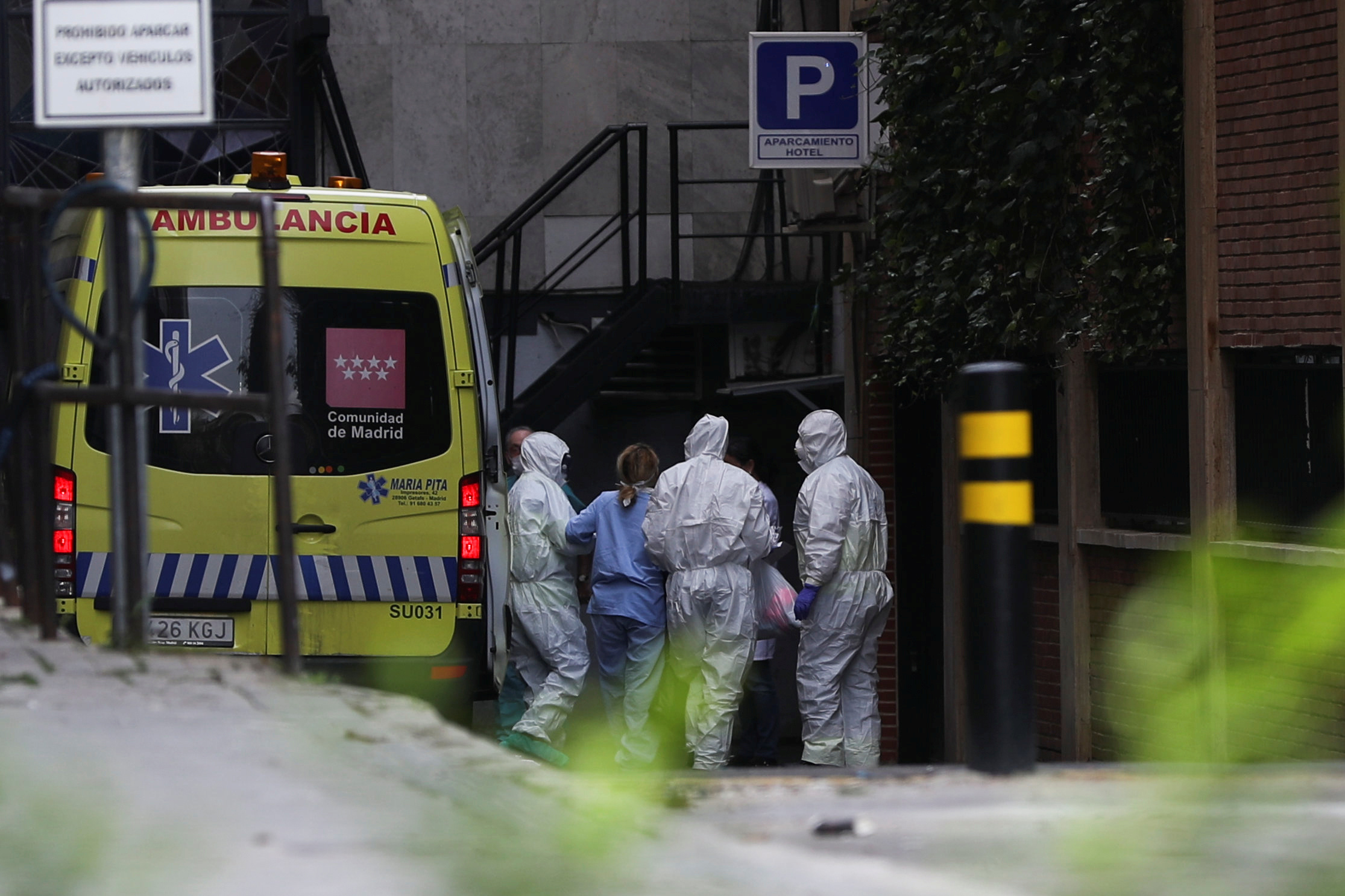 12:09 p.m.: Malaria drug, recovered patients' blood are potential treatments
President Donald Trump said Thursday the malaria drug chloroquine will be made available "almost immediately" to treat COVID-19.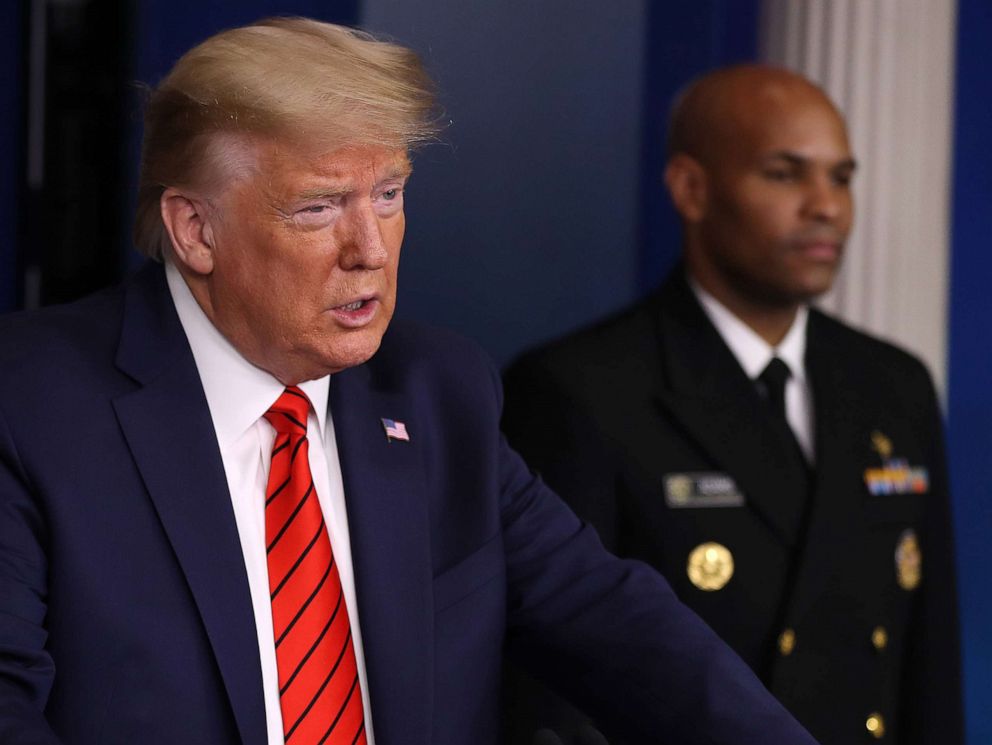 FDA Commissioner Stephen Hahn said the malaria drug has been "approved... for the treatment of malaria as well as an arthritis condition," and now "the president has directed us to take a closer look at, as to whether an expanded-use approach to that could be done to actually see if it benefits patients [with coronavirus]."
"We want to do that in the setting of a clinical trial," he said at a White House briefing.
Hahn also spoke about convalescent plasma as a potent treatment. He said officials are looking into collecting recovered patients' blood to provide to others who are sick to try to help strengthen their response to the virus.
U.S. Surgeon General Jerome Adams also came to the White House briefing where he urged Americans -- especially millennials and Generation Z -- to give blood.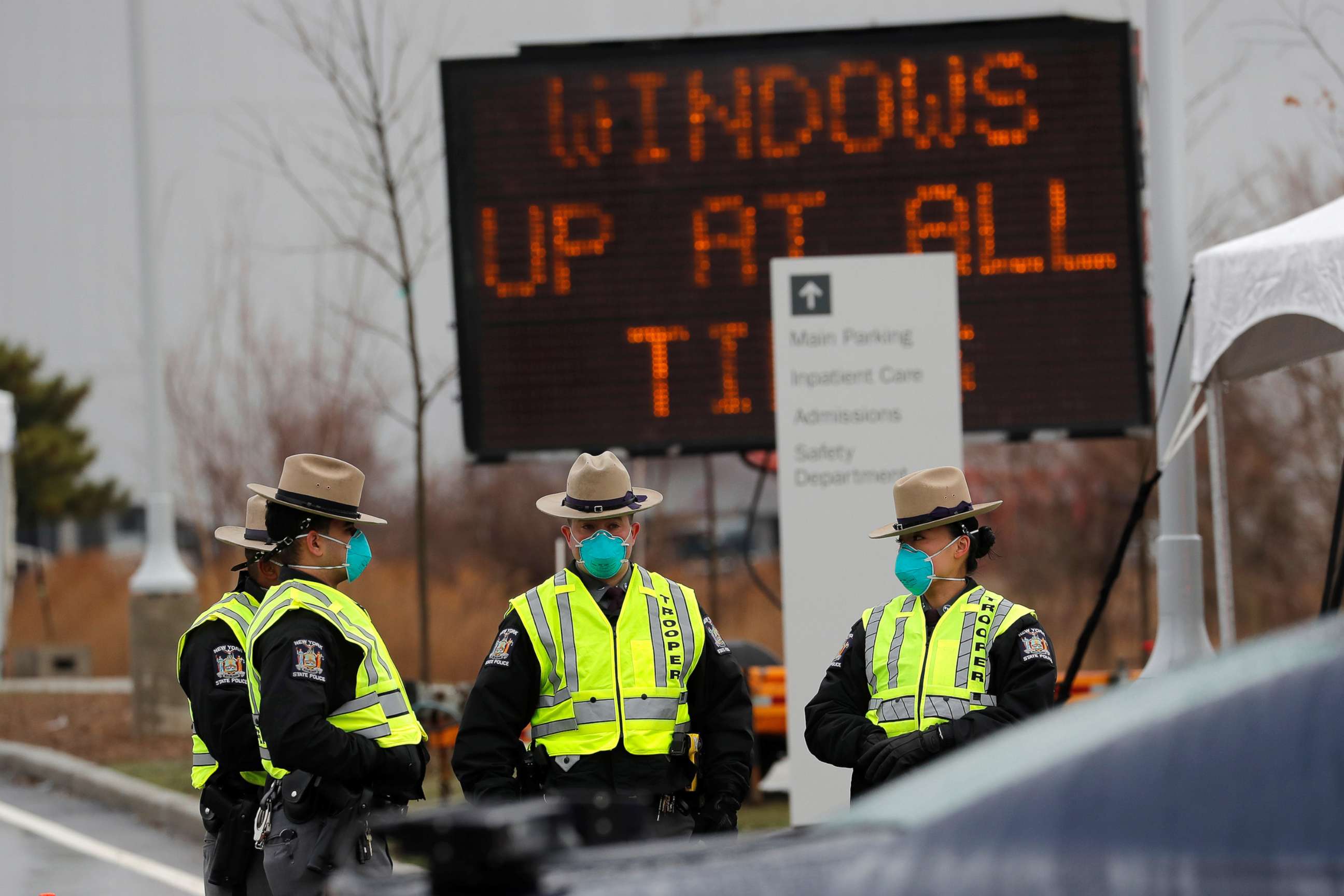 "One donation can save up to three lives," Adams said.
"Social distancing does not have to mean social disengagement," he said. "You'll feel good about it, and you'll be helping her country and your community during this crisis."
Tune into ABC at 1 p.m. ET and ABC News Live at 4 p.m. ET every weekday for special coverage of the novel coronavirus with the full ABC News team, including the latest news, context and analysis.
11:06 a.m.: Prince Albert II of Monaco tests positive for COVID-19
Prince Albert II of Monaco has tested positive for COVID-19. A statement posted to the palace's Facebook account says his condition "does not cause concern."
The statement says the prince, who is the son of Prince Rainier III and Grace Kelly, is working from his private apartment and taking containment measures to limit contact with others.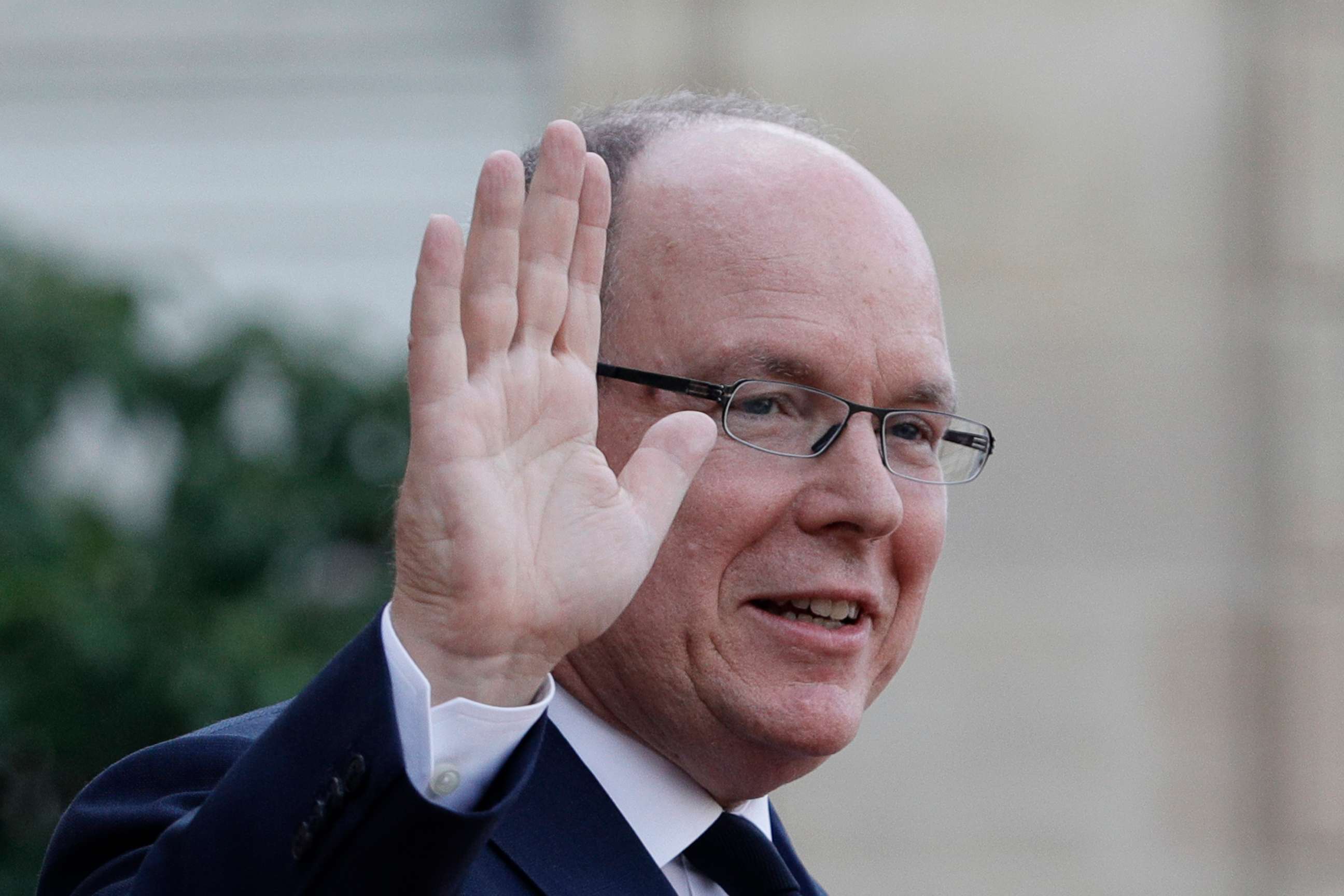 10:50 a.m.: 75% of New Yorkers must work from home
As cases increase in New York state, no more than 25% of employees can be in the workplace at the same time, New York Gov. Andrew Cuomo mandated. The other 75% must work from home.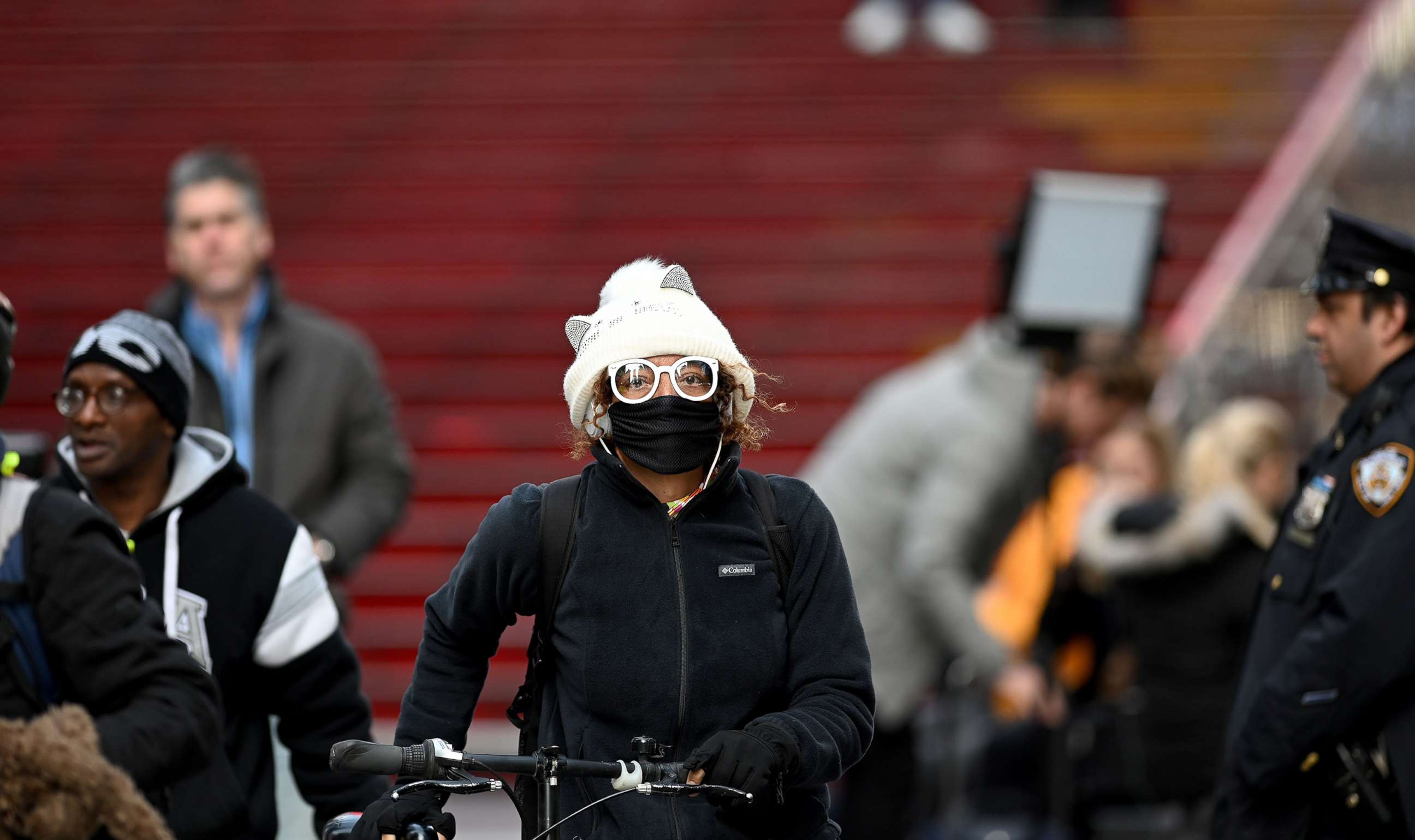 There are 4,152 people in New York diagnosed with coronavirus, though Cuomo cautioned that there's many others who have the virus but haven't been tested.
Of those diagnosed in the state, 19% are in hospitals, he said.
Cuomo chastised the young people still flocking to beaches for spring break, calling it "so unintelligent and reckless I can't even begin to express it."
Miami Beach is closing all of its beaches as of Friday.
Cuomo also announced some economic relief for New Yorkers.
"If you are not working, if you are working only part-time, we're going to have the banks and financial institutions waive mortgage payments for 90 days," the governor said.
10:02 a.m.: White House aims to send most US adults $1,000, Mnuchin says
The White House is working to send $1,000 dollar checks to most adult Americans and an additional $500 per child, Treasury Secretary Steven Mnuchin told Fox Business' Maria Bartiromo in a phone interview.
These checks would be part of the trillion dollar plan for "phase 3," which would be the third stimulus package passed by Congress and signed by Trump in response to COVID-19.
Mnuchin said another round of identical payments would be sent out in another six weeks if the country was still experiencing a national emergency.
What to know about coronavirus:
8:25 a.m.: 'This is absolutely serious,' US surgeon general warns
Jerome Adams, the surgeon general, is urging young Americans to take the novel coronavirus pandemic more seriously and cooperate with health precautions, as throngs of college students were seen crowding beaches and bars for spring break.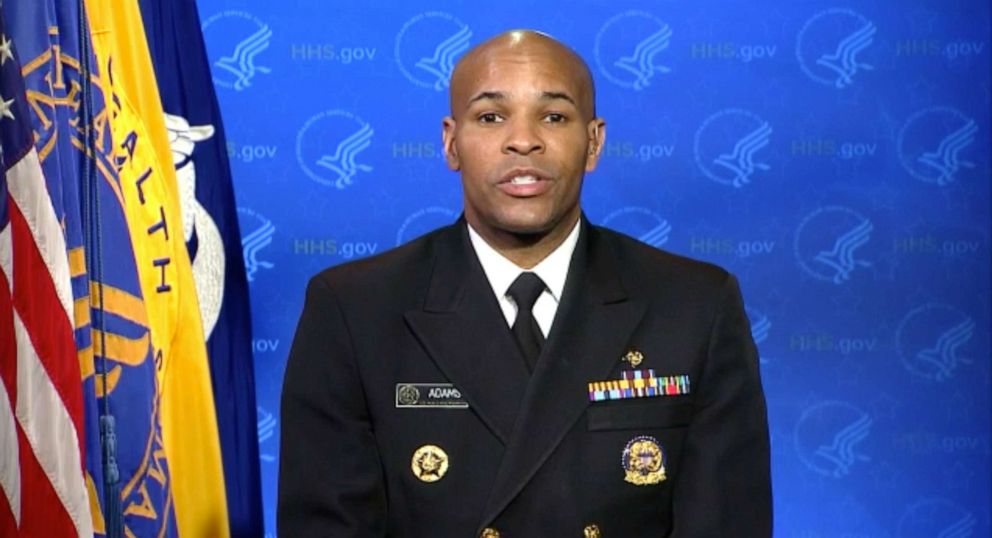 "This is absolutely serious. People are dying," Adams told "Good Morning America" Thursday.
"Think about your grandmother, think about your grandfather," he added. " You're spreading disease and that could be what ultimately kills them."
Adams advised all Americans -- young and old -- to restrict non-essential travel, to stay home from work if possible and to avoid gatherings of more than 10 people.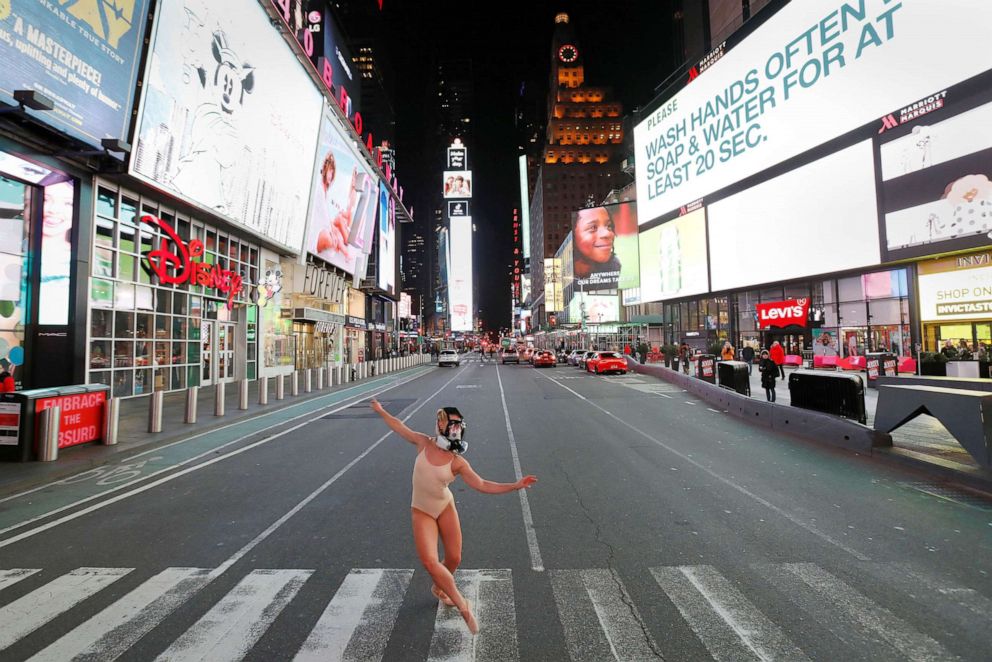 "If we all do that across the country, then we can have our trajectory like China which overnight, good news, reported no new domestic cases," he said. "Italy looks like the worst case scenario and it's why we are ringing the alarm, why we're telling America to take this seriously. But we have a better case scenario and China is reassuring. China shows us that if we do this, then in six to eight weeks we will hit our peak and start to come back down again."
The surgeon general emphasized that everyone has a role to play in fighting the epidemic and "little things that you do add up to big changes over time."
"If you are negligent, if you don't practice good hygiene, if you go out and spread disease to someone else, then it can add up over time," he said. "But good behaviors add up over time and what I tell people is, I want everyone to act as if you have the virus. Whenever you're interacting with someone else, just imagine you have the virus and act as if you want to protect them or that they have the virus and you want to protect from getting it."
When asked about the frustration surrounding the lack of diagnostic tests for COVID-19, Adams said the U.S. Centers for Disease Control and Prevention "was never designed to provide millions of tests."
"What we're really focused on now is making sure people who are at highest risk, including our health care workers, critically important, and people who have symptoms can get tested," he said. "Thousands more tests this week, tens of thousands increasing by the day, and we're not where we want to be but we feel like we're moving in the right direction."
"Unfortunately, people who are asymptomatic or don't really need to be tested based on priorities are out there getting tests and clogging up the lines," he added. "Then our older people and sicker people, our health care workers won't be able to get that testing."
7:51 a.m.: CDC releases new data showing young patients are being hospitalized, too
Out of 508 patients known to be hospitalized for novel coronavirus in the U.S., a decent portion of them were actually relatively young, according to data released late Wednesday by the U.S. Centers for Disease Control and Prevention (CDC).
The new data shows that 20% of those 508 hospitalizations were patients who ranged in age from 20 to 44. Another 18% were between the ages of 45 and 54.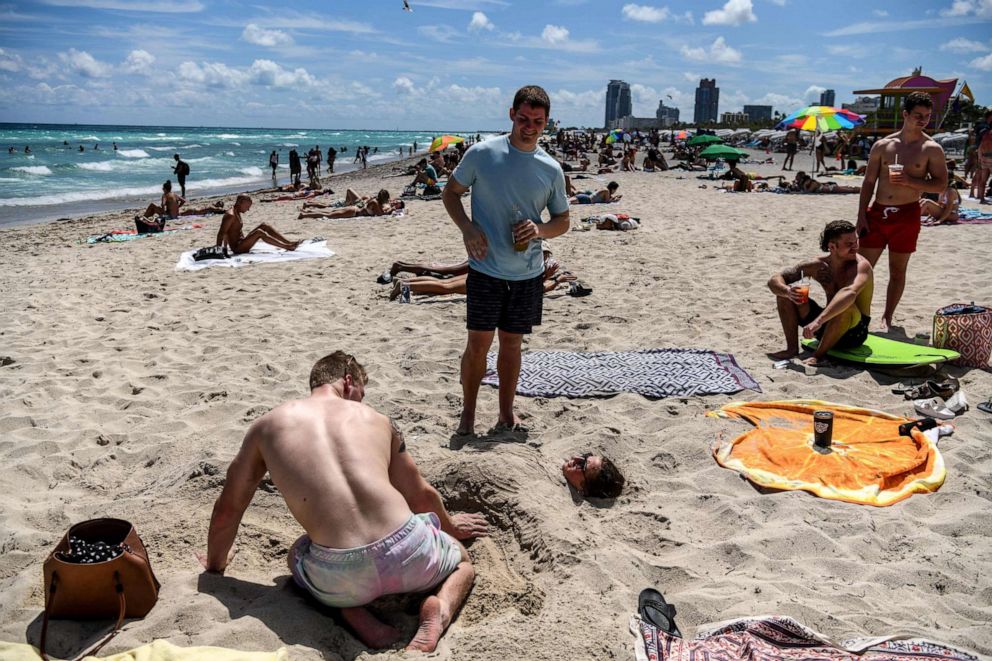 COVID-19 is still significantly more dangerous for older people, with 80% of deaths associated with adults over the age of 65. But the new data is noteworthy considering evidence that young people may be taking warnings about social distancing less seriously.
The more younger people who require hospitalization, the less resources there are for the older patients who are more likely to die from the disease.
6:56 a.m.: 50 new infections per hour in Iran, health ministry spokesman says
A spokesman for Iran's health ministry revealed Thursday just how badly the novel coronavirus is ravaging his country.
Kianoush Jahanpour said on Twitter that 50 people are contracting COVID-19 every hour in Iran, with one person dying from the disease every 10 minutes.
"In terms of this information, make a conscious decision about travel, traffic, transportation, and sightseeing," Jahanpour tweeted.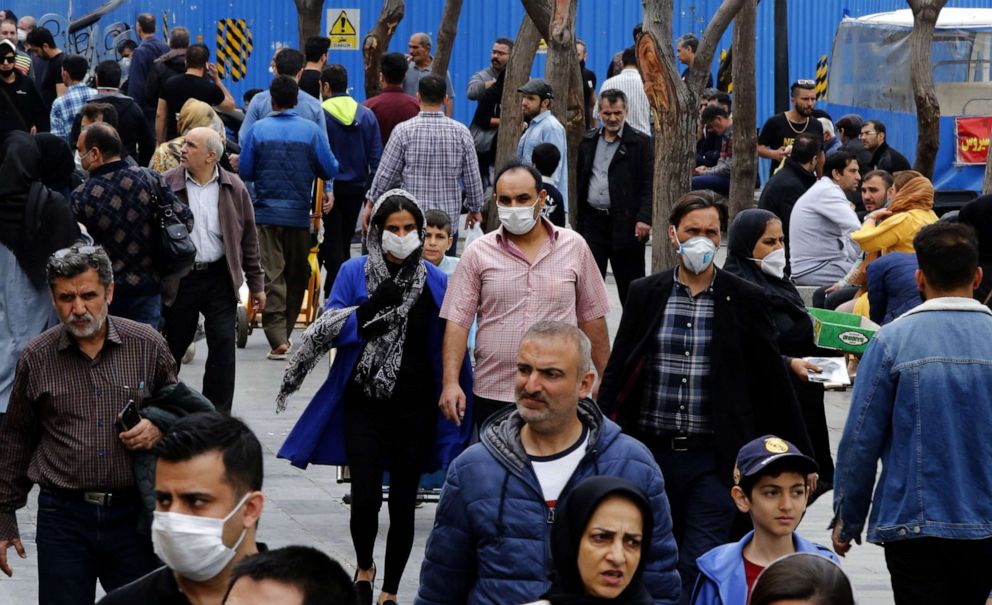 More than 17,360 people in Iran have been infected with the new virus and 1,135 of them have died, according to data compiled by Johns Hopkins University's Center for Systems Science and Engineering. Iran has the third-highest national total of confirmed COVID-19 cases in the world.
Iran's deputy health minister, Alireza Raisi, urged residents on Wednesday to "please follow the guidelines and stay at home"
6:30 a.m.: EU's chief Brexit negotiator tests positive
The European Union's chief Brexit negotiator revealed Thursday that he has tested positive for the novel coronavirus.
Michael Barnier, a French politician serving as the European Commission's Head of Task Force for Relations with the United Kingdom, made the announcement on Twitter.
"I am doing well and in good spirits. I am following all the necessary instructions, as is my team," Barnier tweeted. "For all those affected already, and for all those currently in isolation, we will get through this together."
Barnier was scheduled to hold talks over a future trade deal between Britain and the European Union on Wednesday with U.K. Prime Minister Boris Johnson's Europe adviser, David Frost. But the negotiations were cancelled due to the coronavirus outbreak.
Although the United Kingdom formally left the European Union on Jan. 31, the country is in a Brexit transition period as both sides work to agree on a trade deal before the end-of-year deadline.
4:40 a.m.: Honolulu denies 2 cruise ships from disembarking
Passengers and crew aboard two cruise ships set to dock in Honolulu won't be allowed to disembark in Hawaii's capital, officials said, even though there are no positive coronavirus cases on either vessel.
State authorities and cruise line officials previously said passengers and crew would be allowed to leave the ships at Honolulu Harbor. But on Tuesday, Hawaii Gov. David Ige asked visitors to postpone their travel to the island state for at least 30 days as part of efforts to slow the spread of the novel coronavirus. The two vessels were already at sea at the time.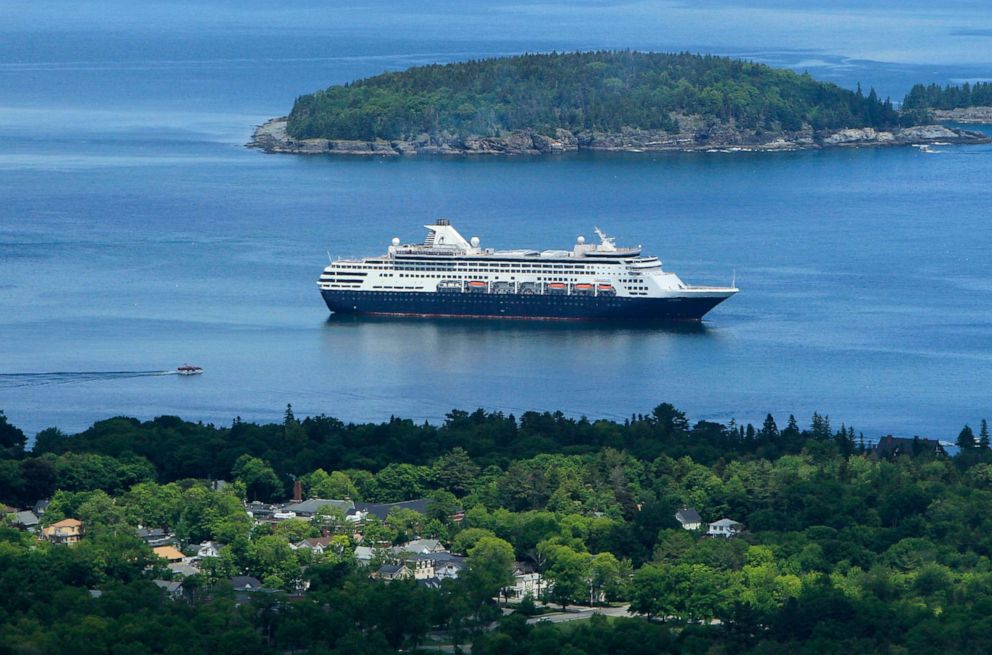 Now, the ships will only be allowed entry to refuel and restock on food and supplies. The Maasdam, operated by Holland America Line, is scheduled to arrive at Honolulu Harbor on Friday and depart the following day. The Norwegian Jewel, Norwegian Cruise Line, is scheduled to arrive Sunday.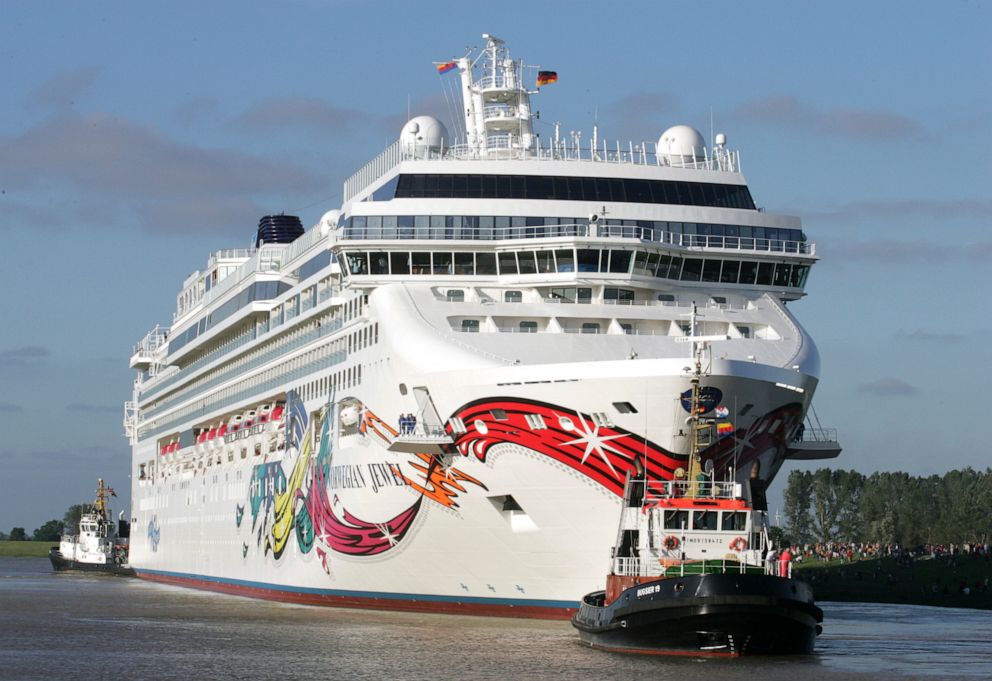 "The health and safety of all people in Hawaii is always at the forefront of operational decisions. Presently, all state resources are focused and directed towards containing the spread of COVID-19. Allowing more than 2,500 passengers and crew to disembark will further strain these resources," Hawaii Department of Transportation Director Jade Butay said in a statement Wednesday night. "HDOT and the State are allowing the ships to dock at Honolulu Harbor so they may refuel and restock. Neither ship had originally planned to make Hawaii its final port and both will carry on to mainland destinations, where more resources can be marshaled to handle the passengers and crew properly."
4:09 a.m.: Virus shuts down Las Vegas air traffic control tower
The air traffic control tower at McCarran International Airport in Las Vegas has temporarily closed after an air traffic controller tested positive for the novel coronavirus on Wednesday, according to the Federal Aviation Administration.
The Las Vegas Terminal Radar Approach Control has assumed control of the airspace. McCarran International Airport remains open and operations will continue at a reduced rate until the situation is resolved.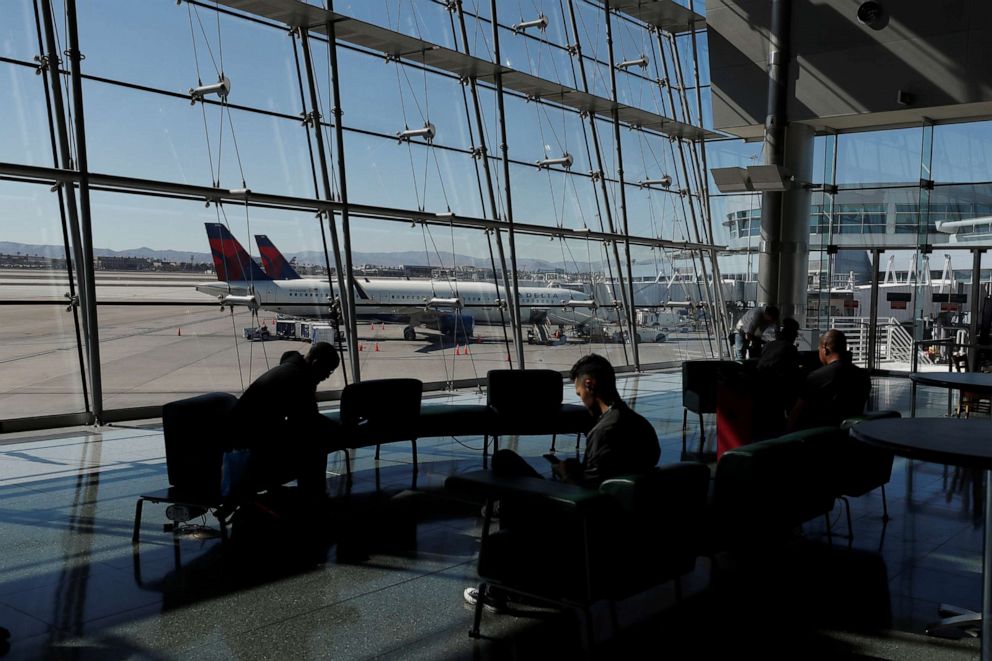 The FAA continues to maintain close contact with airports, airlines and other stakeholders during the situation, a spokesperson told ABC News.
"The safety of our staff and the traveling public is the FAA's top priority," the spokesperson said in a statement late Wednesday. "Our controllers, inspectors and others with critical safety or security sensitive roles are essential components of our national airspace."
3:50 a.m.: Half of the world's student population out of school
More than 861.7 million children and youth -- roughly half of the world's student population -- are not attending school as 107 countries enforce nationwide closures of educational institutions in an attempt to contain the coronavirus pandemic, according to the United Nations Educational, Scientific and Cultural Organization.
An additional 12 countries have implemented localized school closures and, should these become nationwide, millions of more students will be impacted, UNESCO warned.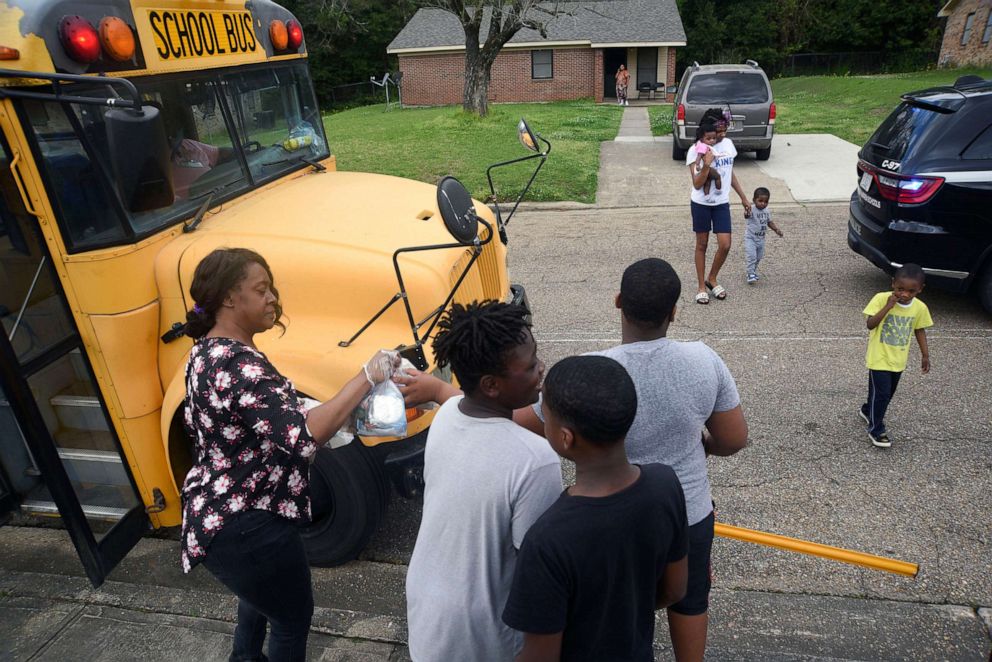 2:30 a.m.: China reports no new domestic transmissions for 1st time since outbreak began
China's mainland has reported no new domestic transmissions of the novel coronavirus for the first time since the outbreak started -- a major milestone in the country's fight against the epidemic.
The Chinese National Health Commission said on Thursday that there were 34 new confirmed cases of COVID-19 on the mainland during Wednesday, but all were imported from overseas. There were no new cases of any kind reported during Wednesday in the city of Wuhan nor its surrounding Hubei province, the original epicenter of the virus outbreak.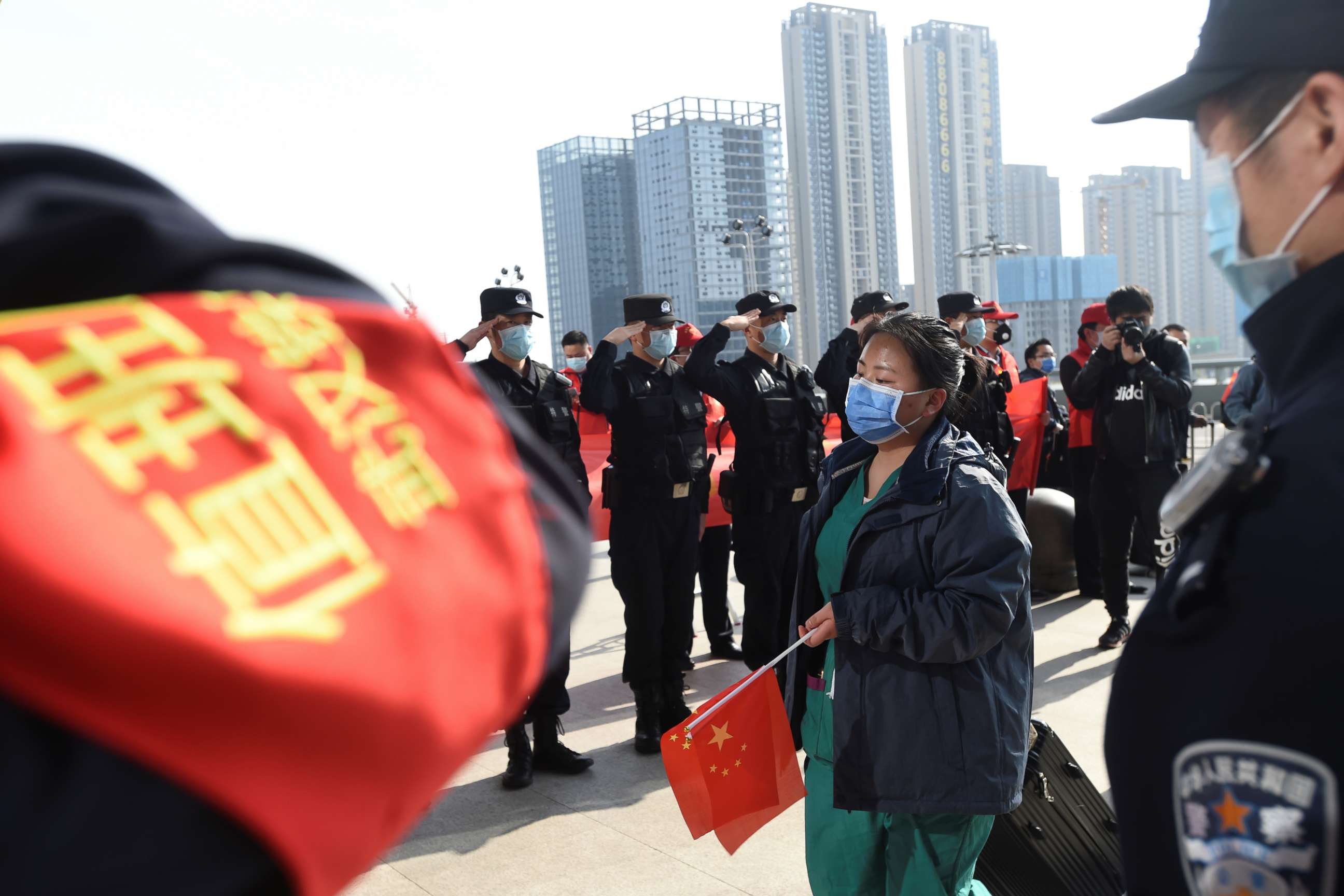 The newly identified virus first emerged in Wuhan back in December and, within weeks, the city was reporting thousands of new infections daily at the height of the country's epidemic. Overall, China has reported more than 81,000 confirmed cases, mostly in Hubei province.
Earlier this month, Chinese state media reported that the last of a dozen makeshift hospitals built to house coronavirus patients in Wuhan had wrapped up operations and officially closed. The first groups of Chinese medical teams who were deployed to Wuhan to assist with the outbreak began leaving on Tuesday.
ABC News' Ben Gittleson, Will Gretsky, Anne Flaherty, Conor Finnegan, Dragana Jovanovich, Kendall Karson, Kelly McCarthy, Aaron Katersky, Matthew McGarry, Abigail Shalawylo, Alex Stone, Christine Theodorou and Karson Yiu contributed to this report.