Timeline: How coronavirus got started
The outbreak spanning the globe began in December, in Wuhan, China.
The novel coronavirus outbreak, which began in Wuhan, China, in December, has expanded to touch every corner of the globe. Millions of people around the world have been sickened and hundreds of thousands of others have died.
The World Health Organization has declared the virus a global health emergency and rated COVID-19's global risk of spread and impact as "very high," the most serious designation the organization gives.
Here's a timeline of how the outbreak has unfolded so far:
Dec. 31, 2019: WHO says mysterious pneumonia sickening dozens in China
Health authorities in China confirm that dozens of people in Wuhan, China, are being treated for pneumonia from an unknown source. Many of those sickened had visited a live animal market in Wuhan, but authorities say there is no evidence of the virus spreading from person to person.
Jan. 11, 2020: China reports 1st novel coronavirus death
Chinese state media reports the first death from novel coronavirus, a 61-year-old man who had visited the live animal market in Wuhan.
Jan. 21, 2020: 1st confirmed case in the United States
A man in his 30s from Washington state, who traveled to Wuhan, is diagnosed with novel coronavirus. Japan, South Korea and Thailand also report their first cases one day prior.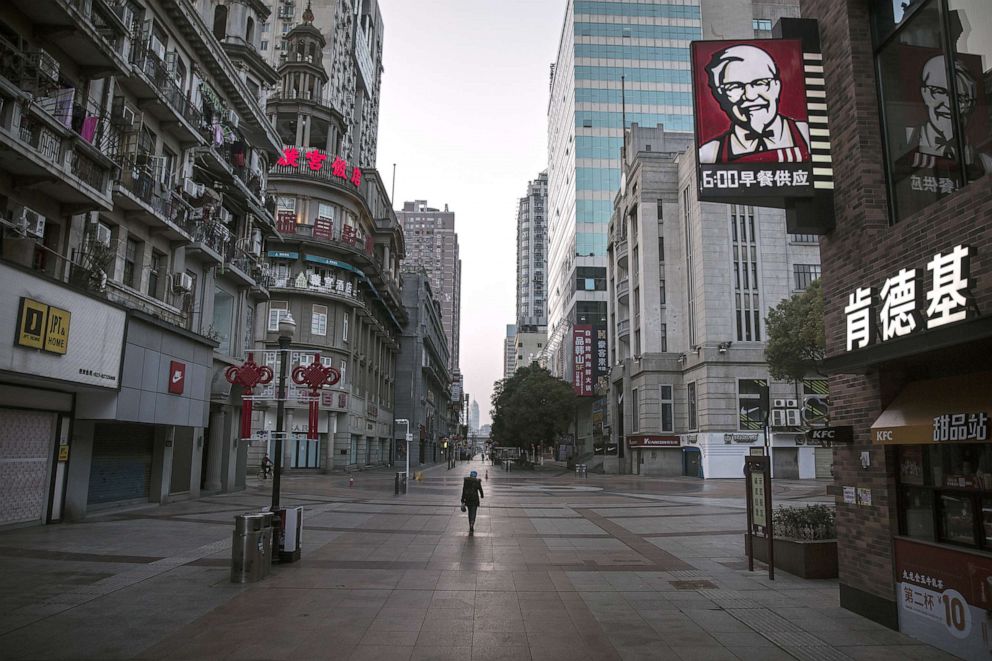 Jan. 23, 2020: China imposes strict lockdown in Wuhan
China imposes aggressive containment measures in Wuhan, the epicenter of the outbreak, suspending flights and trains and shutting down subways, buses and ferries in an attempt to stem the spread of the virus.
Jan. 30, 2020: WHO declares global health emergency
For the sixth time in history, the World Health Organization declares a "public health emergency of international concern," a designation reserved for extraordinary events that threaten to spread internationally.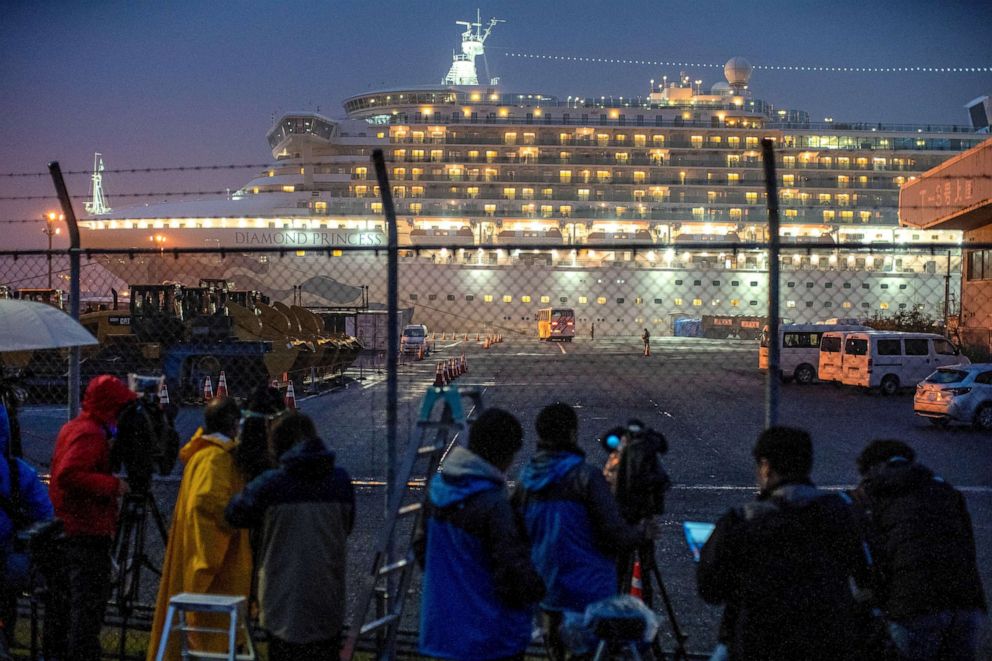 Feb. 5, 2020: Diamond Princess cruise ship quarantined
More than 3,600 passengers are quarantined on a cruise ship off the coast of Yokohama, Japan, while passengers and crew undergo health screenings. The number of confirmed cases on board the ship would eventually swell to more than 700, making it one of the largest outbreaks outside of China.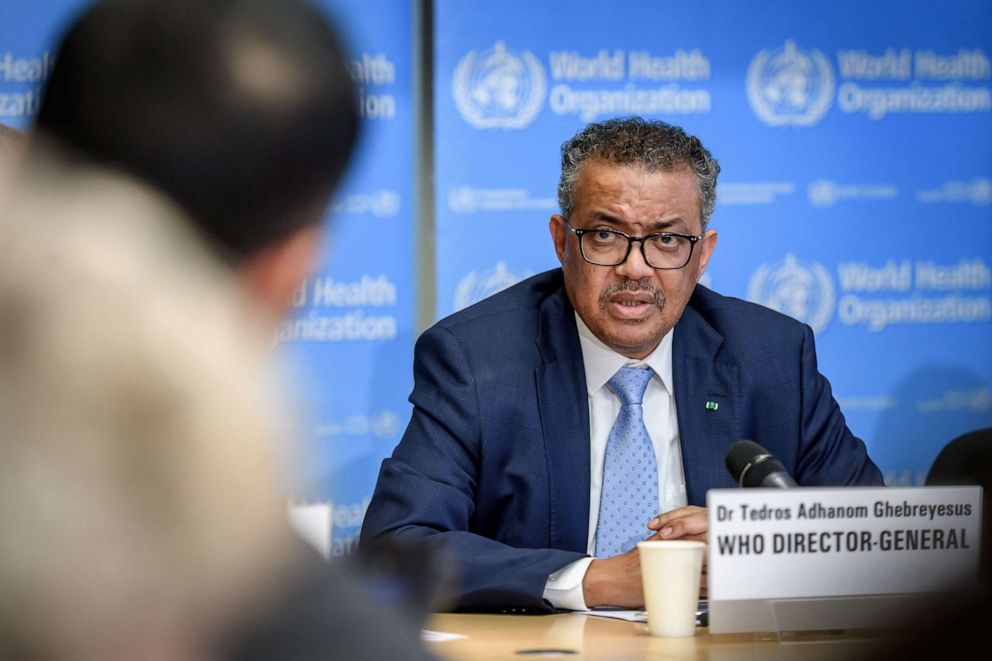 Feb. 11, 2020: Novel coronavirus renamed COVID-19
The WHO announces that novel coronavirus' formal new name is COVID-19. "Co" stands for coronavirus, "Vi" is for virus and "D" is for disease. Health officials purposely avoid naming COVID-19 after a geographical location, animal or group of people, so as not to stigmatize people or places.
Feb. 26, 2020: 1st case of suspected local transmission in United States
The Centers for Disease Control and Prevention (CDC) confirms the first case of COVID-19 in a patient in California with no travel history to an outbreak area nor contact with anyone diagnosed with the virus. It's suspected to be the first instance of local transmission in the United States. Oregon, Washington and New York soon report their own cases of possible community transmission.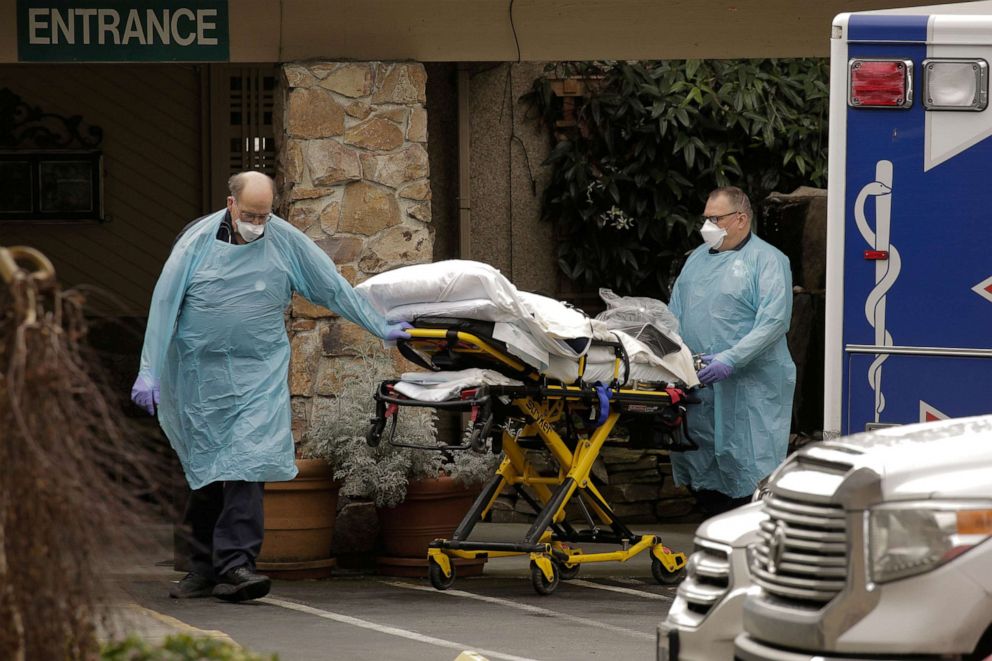 Feb. 29, 2020: 1st death reported in United States
The first COVID-19 death is reported in Washington state, after a man with no travel history to China dies on Feb. 28 at Evergreen Health Medical Center in Kirkland, Washington.
Two deaths that occurred Feb. 26 at a nearby nursing home would later be recorded as the first COVID-19 deaths to occur in the United States. Later still, a death in Santa Clara, California, on Feb. 6 would be deemed the country's first COVID-19 fatality after an April autopsy.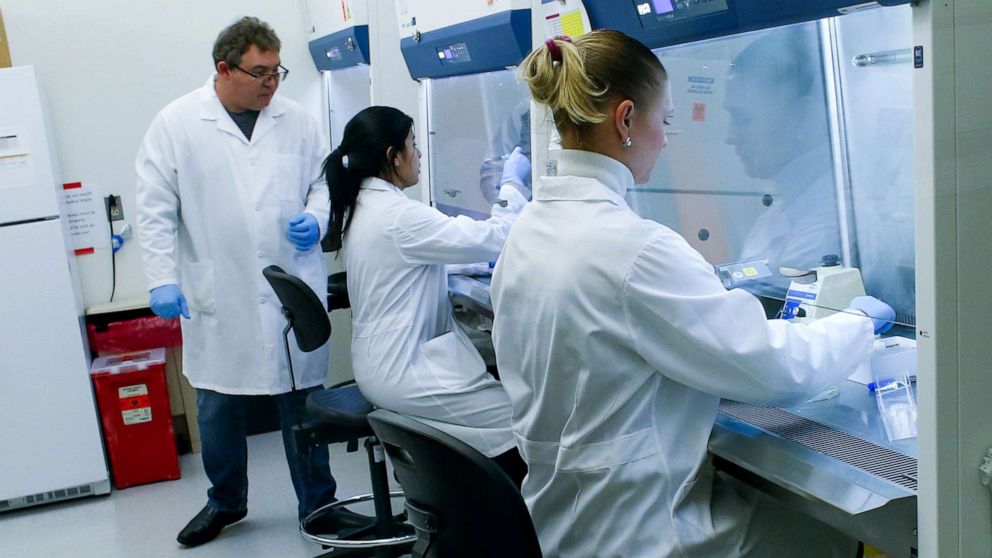 March 3, 2020: CDC lifts restrictions for virus testing
The CDC issues new guidance that allows anyone to be tested for the virus without restriction. Previously, only those who had traveled to an outbreak area, who had close contact with people diagnosed with COVID-19, or those with severe symptoms, could get tested.
March 13, 2020: Trump declares national emergency
President Donald Trump declares a U.S. national emergency, which he says will open up $50 billion in federal funding to fight COVID-19.
March 15, 2020: CDC warns against large gatherings
The CDC warns against holding or attending gatherings larger than 50 people, including conferences, festivals, parades, concerts, sporting events and weddings for eight weeks, recommending that individuals cancel or postpone those events to avoid spreading the virus or introducing it into new communities.
March 17, 2020: Coronavirus now present in all 50 states
West Virginia reports its first COVID-19 case, meaning the disease is present in all 50 states.
March 17, 2020: Northern Californians ordered to 'shelter in place'
Six countries in the San Francisco area ordered to "shelter in place" for three weeks, meaning residents are required to remain at home unless they are leaving the house for an essential reason, or are exercising outdoors.
March 18, 2020: China reports no new local infections
China reports no new domestic infections in the country for the first time since the outbreak began. If the trend holds for 14 days, it could be a sign that China's outbreak is ending. The country is still seeing travel-related COVID-19 cases and it remains to be seen whether China will be able to prevent a second wave of infection, once the government's strict lockdown measures are lifted.
March 19, 2020: Italy's death toll surpasses China's
Italy's death toll tops 4,000, making it the first country to report more overall deaths than China, despite its much smaller population. The following week, COVID-19 deaths in Spain would similarly eclipse deaths in China.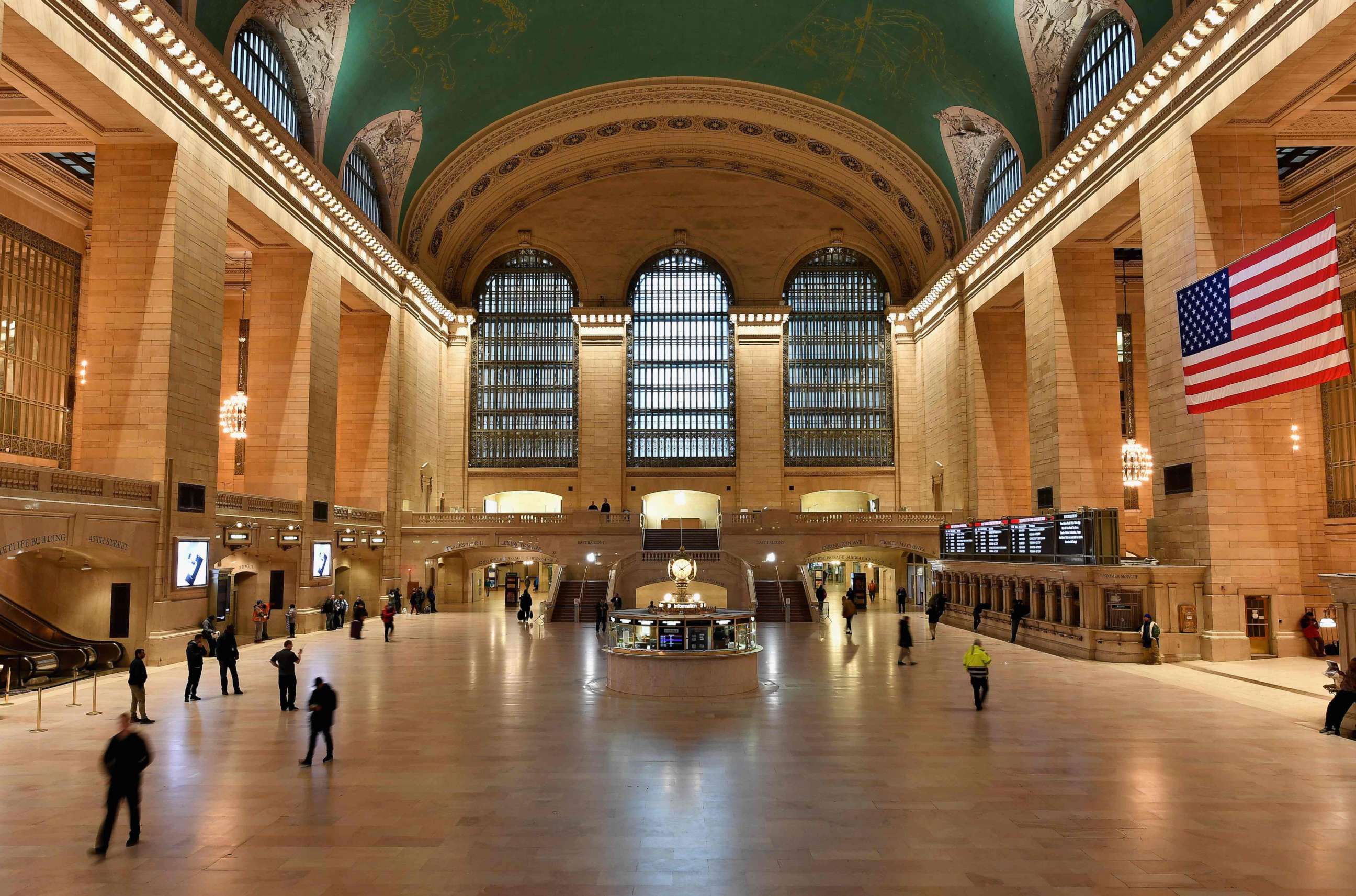 March 20, 2020: New York City declared US outbreak epicenter
New York City state reports that more than 15,000 people have tested positive for COVID-19 and account for roughly half of the infections in the country. The vast majority of New Yorkers with COVID-19 are in the New York City region, which Mayor Bill de Blasio calls the "the epicenter of this crisis," warning that the outbreak will get worse as supplies dwindle.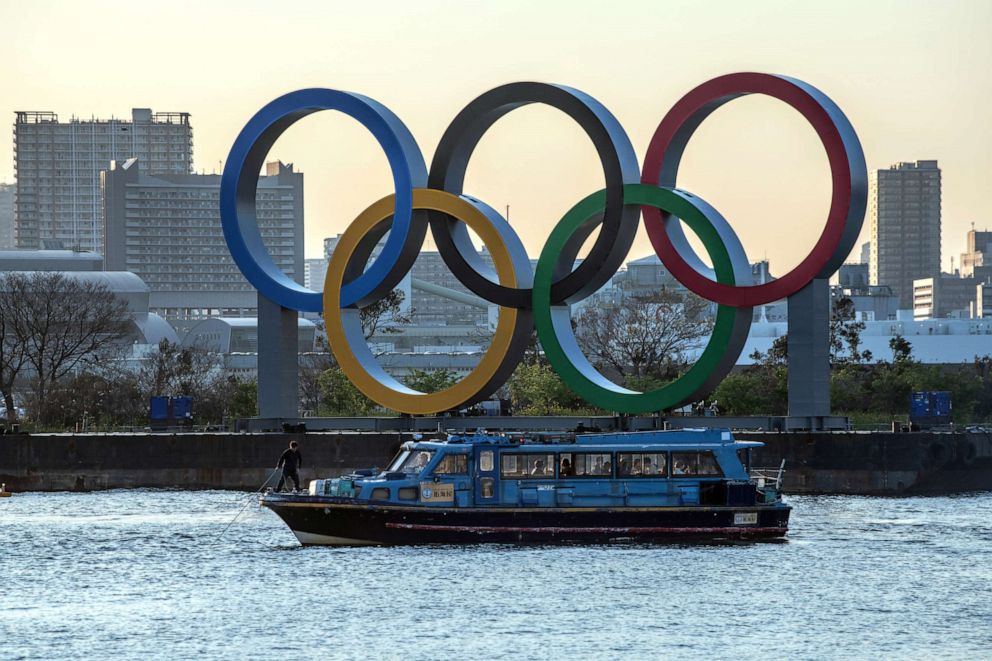 March 24, 2020: Japan postpones Olympics
Japan postpones the 2020 Summer Olympics, which were originally slated to be held in Tokyo starting July 24, until summer 2021. Countries including Canada and Australia had already announced that given the public health risk of the COVID-19 pandemic, they would not be sending their athletes to the Games.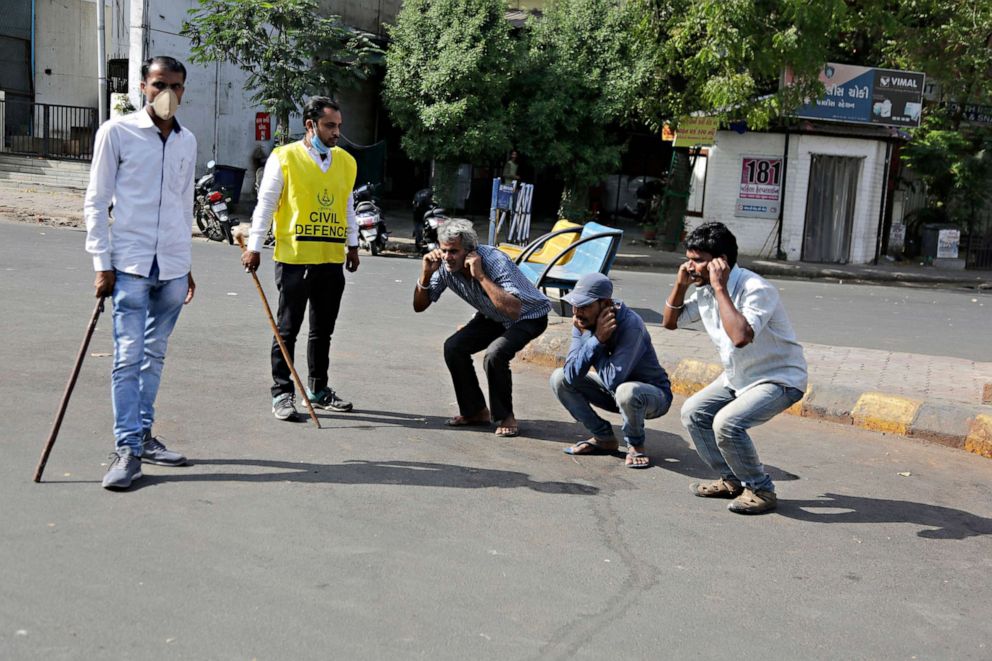 March 24, 2020: India announces 21-day complete lockdown
Indian Prime Minister Narendra Modi announces a total ban on the country's 1.3 billion citizens leaving their homes for 21 days, in order to stop the spread of COVID-19.
March 26, 2020: United States leads the world in COVID-19 cases
The United States now has more confirmed coronavirus cases than any other country in the world, with cases topping 82,000 and deaths topping 1,000.
March 27, 2020: Trump signs $2 trillion stimulus bill
President Donald Trump signs a $2 trillion coronavirus relief bill into law. The law guarantees loans to small businesses and creates a lending system for distressed companies. It also provides financial aid to hospitals on the frontlines of the crisis.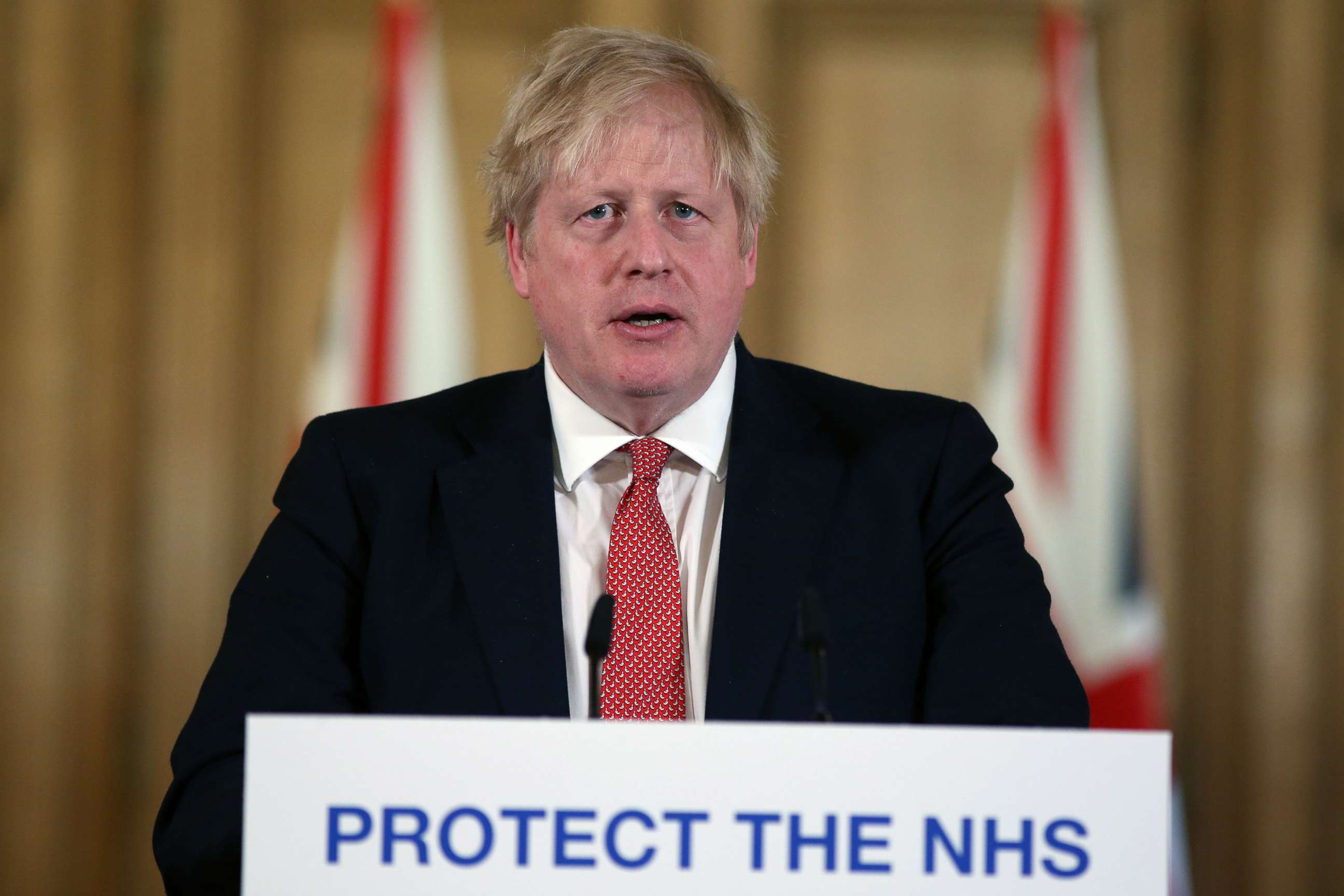 March 27, 2020: UK Prime Minister Boris Johnson tests positive
Boris Johnson, the prime minister of the United Kingdom, tests positive for COVID-19 after having a high fever and persistent cough. Johnson will continue to lead the government via video conferences.
April 2, 2020: Global cases hit 1 million
More than 1 million people around the world have been diagnosed with COVID-19. Given testing shortages, undiagnosed cases and suspicions about governments obscuring the scope of their respective outbreaks, the actual number of people sickened is believed to be much higher.
April 4, 2020: New York sets single-day record for new COVID-19 cases
New York State logs a record 12,000 new COVID-19 cases in a single day.
April 9, 2020: Evidence that first COVID-19 cases in NYC came from Europe
A new study finds evidence that the first COVID-19 cases in New York City originated in Europe and occurred as early as February. Researchers traced the origin of New York City's outbreak and found it was primarily linked to untracked transmission between the U.S. and Europe, with limited evidence showing direct introductions from China or other countries in Asia.
April 21, 2020: Autopsy revels 1st US COVID-19 death was earlier than previously thought
The CDC confirms that tissue from an individual in Santa County, California, who died Feb. 6 tested positive for COVID-19 . That death occurred weeks earlier than the COVID-19 deaths in the Seattle area on Feb. 26 that were previously believed to be the nation's first.
May 27, 2020: US reaches 100,000 deaths
The pandemic has now killed more than 355,000 people worldwide and more than 100,000 people in the United States.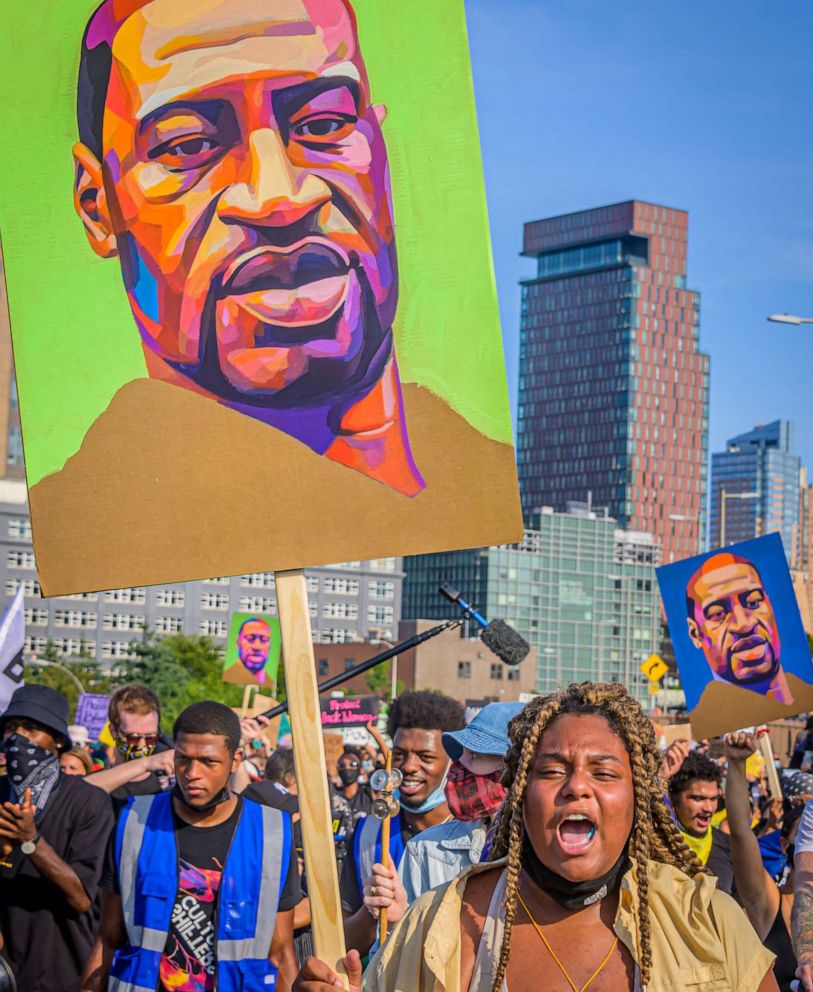 May 31, 2020: George Floyd's killing spurs mass protests
After video surfaces of a Minneapolis police officer kneeling on a black man's neck for nearly nine minutes, ultimately killing him, protests against police brutality and systemic racism erupt across the country. Public health experts initially worry that the large-scale protests will spark an increase in COVID-19 cases, but the protests are never linked to such a spike.
June 11-17, 2020: Cases in Arizona, South Carolina and Florida soar
States that rushed to reopen their economies saw subsequent rises in COVID-19 cases, hospitalizations and deaths.
June 24, 2020: NY, NJ, Conn. tell Florida travelers to quarantine
As the United States' outbreak shifts from the Northeast to the South and West, several states put restrictions on travelers from Florida.
June 30, 2020: EU says it will reopen borders to 14 countries, but not the US
The European Union announces that it will lift restrictions on travelers from 14 nations. Because of rising coronavirus cases in the United States, the U.S. is not included on the list of approved countries.
July 7, 2020: US submits formal notice that it will withdraw from the WHO
The United States notifies the World Health Organization that it is dropping out of the global health collective. The departure will go into effect in July 2021.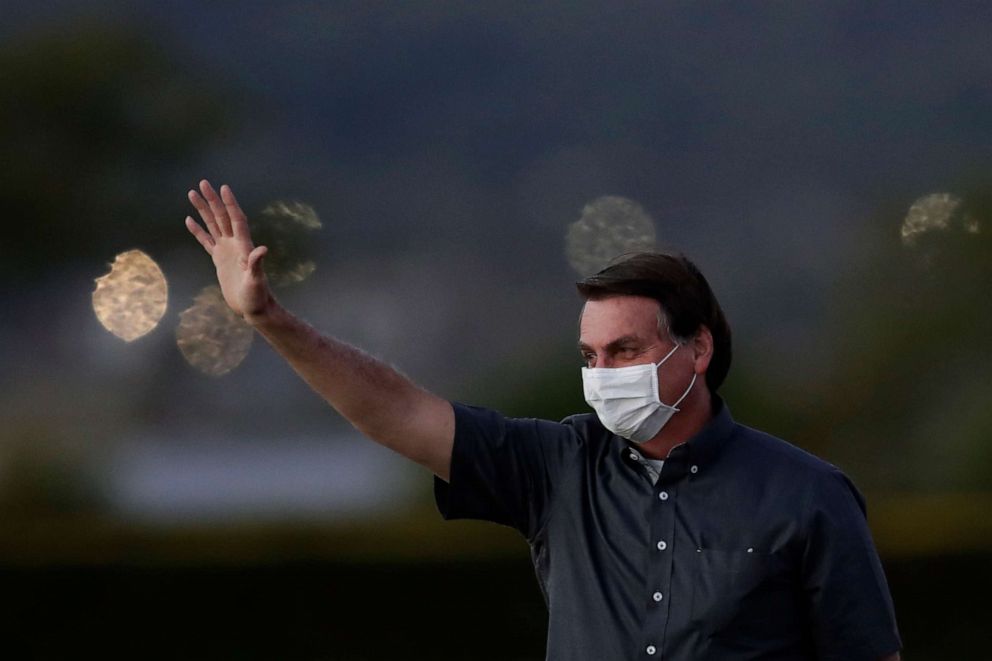 July 7, 2020: Brazilian President Jair Bolsonaro tests positive
Jair Bolsonaro, the president of Brazil, announces that he tested positive for COVID-19. Prior to falling ill, Bolsonaro had described COVID-19 as a "little cold" and attended several public events without a mask.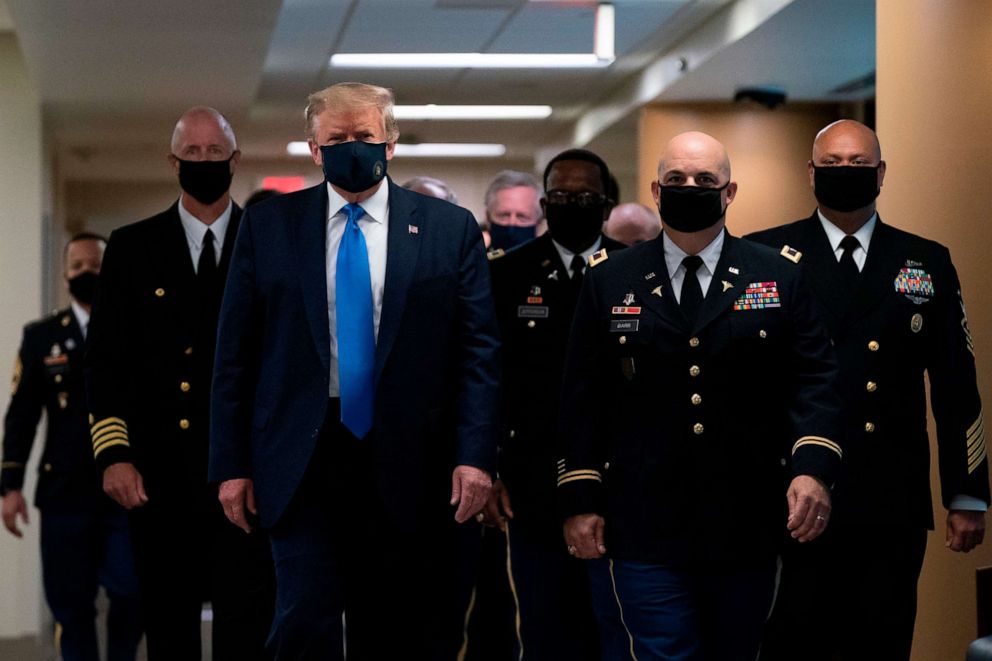 July 11, 2020: Trump wears a mask in public for the first time
President Donald Trump wears a mask in public for the first time during the pandemic, while visiting a military hospital.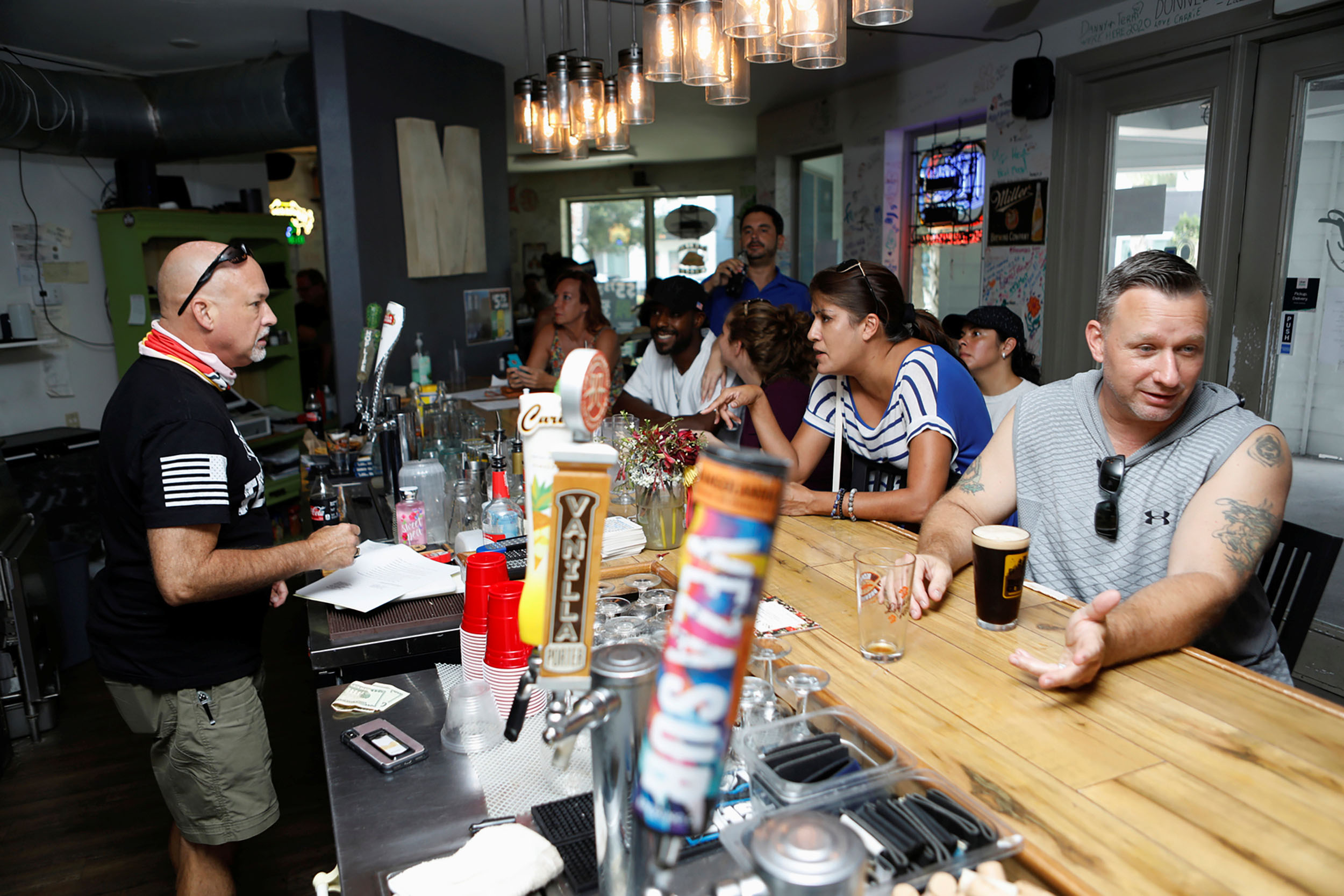 July 12, 2020: Florida breaks single-day record for new COVID-19 cases
Florida logs 15,000 new COVID-19 cases in a single day, surpassing New York's one-day record of 12,000 in April.
July 26, 2020: Florida surpasses New York in total coronavirus cases
Florida's 423,855 known COVID-19 cases now exceed cases in New York state, the early epicenter of the nation's outbreak.
July 31, 2020: $600 per week pandemic aid expires
Pandemic aid ends for millions of Americans receiving $600 a week in unemployment insurance, leaving some economists worried that unemployed Americans will face hunger and eviction.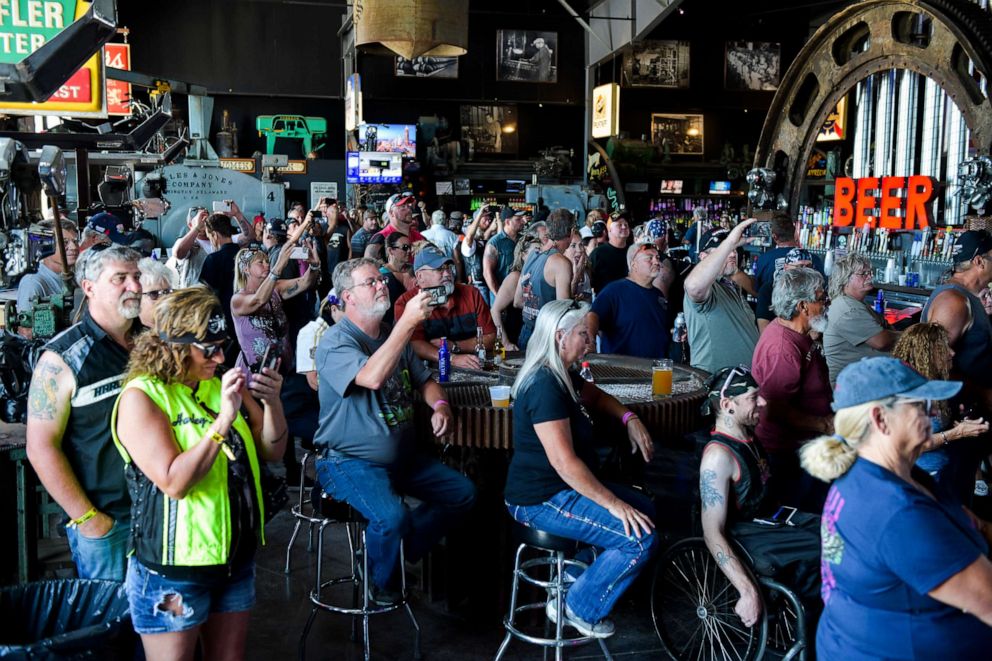 Aug. 7, 2020: Sturgis Motorcycle Rally seeds multi-state outbreak
At least 290 people in 12 states who attended the 10-day Sturgis Motorcycle Rally in South Dakota test positive for COVID-19, and one man dies.
Aug. 7, 2020: COVID-19 outbreak at Georgia summer camp infects 260
Two hundred sixty campers and staffers test positive for COVID-19 at a youth sleepaway camp in Georgia, with 76% of those tested receiving positive results, a CDC report finds.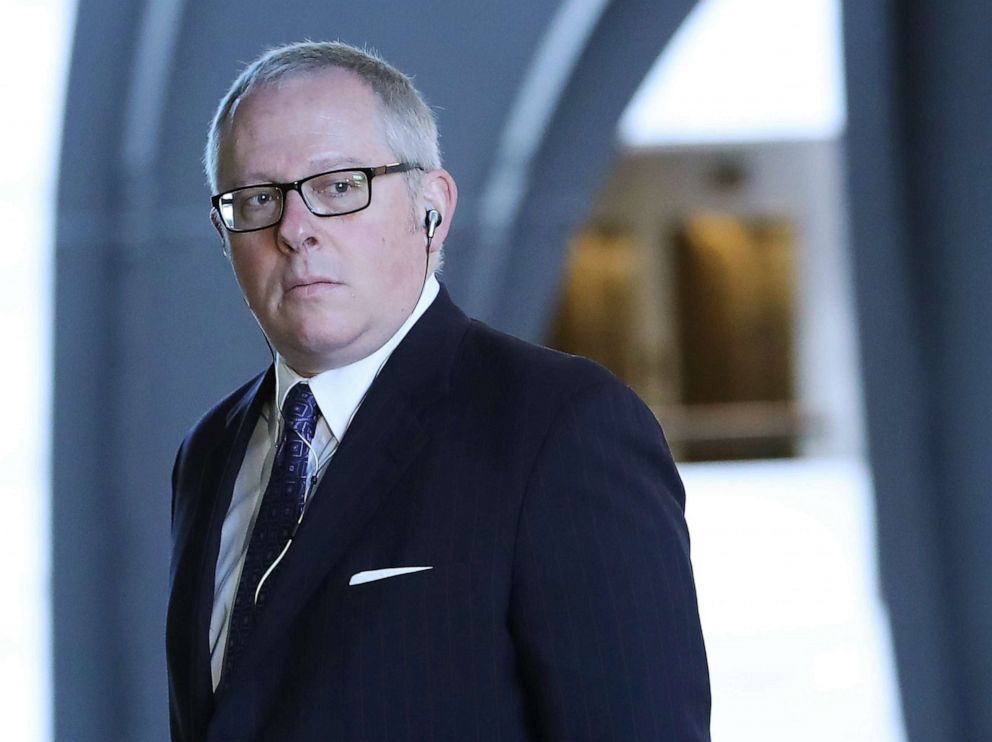 Sept. 11, 2020: Trump officials said to manipulate CDC reports
Politically appointed members of the Department of Health and Human Services' communications teams were allowed to manipulate reports authored by the CDC, according to a bombshell report published by Politico. Days after the report, Michael Caputo, assistant secretary for public affairs at HSS, takes a leave of absence.
Sept. 22, 2020: US reaches 200,000 deaths
The pandemic has now killed more than 965,000 people worldwide and more than 200,000 people in the United States.
What to know about the coronavirus:
Tune into ABC at 1 p.m. ET and ABC News Live at 4 p.m. ET every weekday for special coverage of the novel coronavirus with the full ABC News team, including the latest news, context and analysis.