British investigators said on Thursday they were searching for a "Victoria Beckham lookalike" as a lead in the Madeleine McCann case, two years after the British toddler vanished on a family holiday in Portugal.
A private detective working for McCann's parents said a witness had come forward with information about a suspicious incident that took place in Barcelona in 2007, three days after the girl's disappearance, that may cast light on the case.
Three-year-old Madeleine disappeared from a bedroom in her family's holiday apartment in Praia da Luz, Portugal, on May 3, 2007, while her parents dined nearby.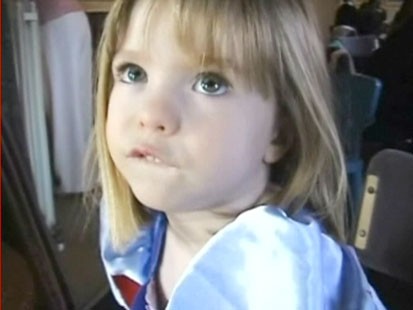 The case grabbed international headlines, especially after police named her parents as suspects.
A year ago, Portugal's public prosecutor dropped the case in the absence of any evidence and cleared her parents and another Briton of suspicion of involvement.
The British witness, 41, was attending a party in the Port Olimpic Marina, a busy tourist spot in Barcelona, where he spoke to a woman he described as "a bit of a Victoria Beckham lookalike," a spokesman for the McCann family said.
The woman, who looked between 30 and 35 years old, spoke English with "possibly an Australian" accent, the witness said.
The investigators would not disclose what the woman told the witness, but said it was potentially significant to the investigation and so they were trying to trace the woman.
"It's a strong lead," said British detective Dave Edgar, who said the witness was "credible" and a "professional man." Edgar said the witness delayed coming forward earlier because of personal reasons.
The investigators have alerted the Spanish police and the Australian Federal Police but said the woman is not a suspect.
Reporting by Farah Master; Editing by Adrian Croft