No abnormalities found in China plane crash: Investigators
All 132 people on board China Eastern Airlines Flight 5735 were killed.
A preliminary report released Wednesday found no abnormalities before last month's China Eastern Airlines plane crash that killed all 132 people on board, the Chinese Civil Aviation Administration said.
"There was no abnormality in the radio communication and control command between the crew and the air traffic control department before deviating from the cruise altitude," the report said, before the Boeing 737-800 suddenly nosedived into the ground from 30,000 feet in the air.
At a briefing on the report Wednesday, Chinese aviation officials said that their investigation has not found a cause and the crash continues to be a mystery to investigators who will continue an in-depth investigation with the help of the U.S. National Transportation Safety Board, the U.S. Federal Aviation Administration and other international groups.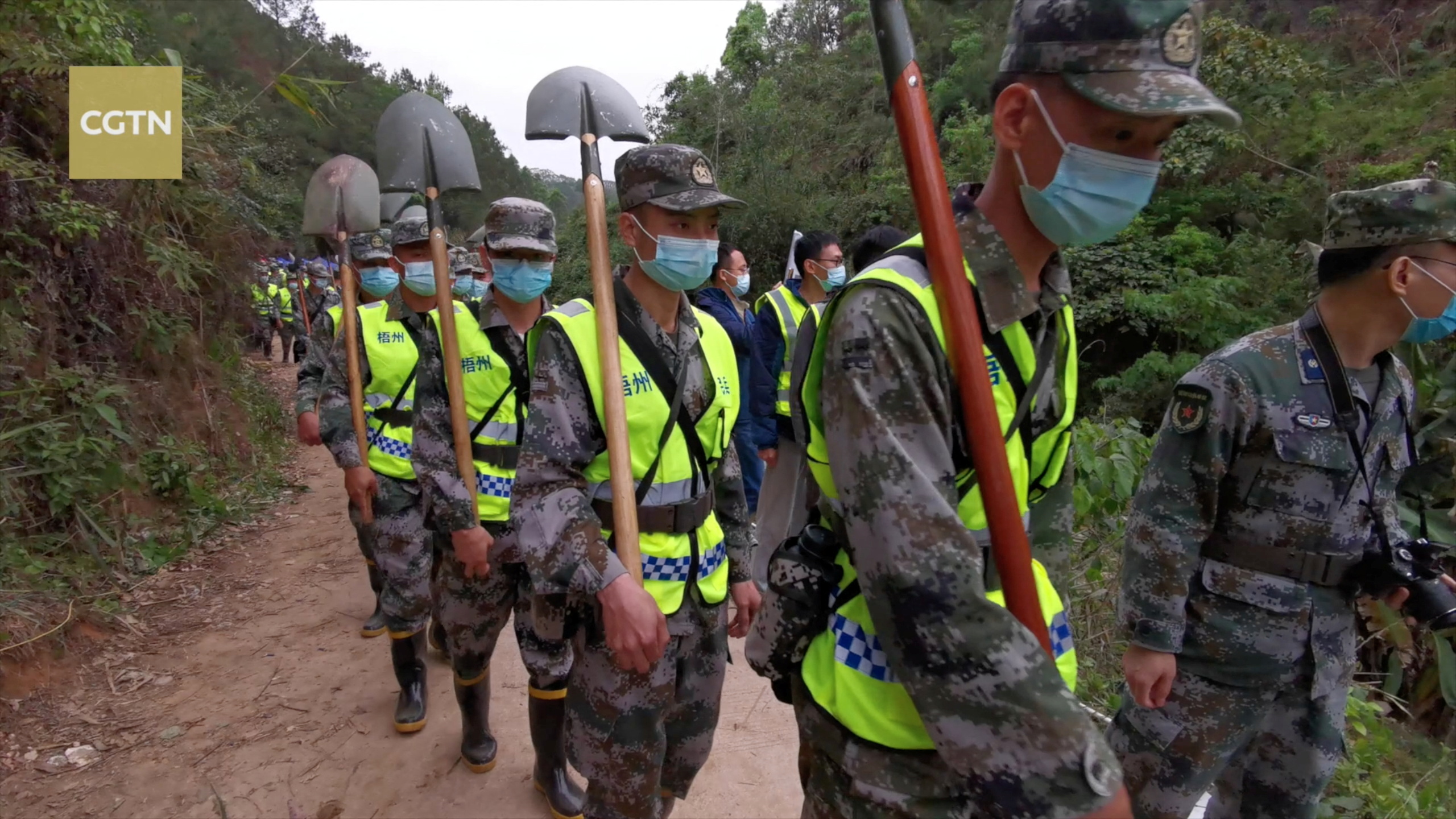 The report said that cabin crew and other maintenance personnel had met all requirements and the plane had certified airworthy and was up to date on inspections.
It also detailed that there was no dangerous weather forecast in the area of the crash and there were no declared dangerous goods on the aircraft.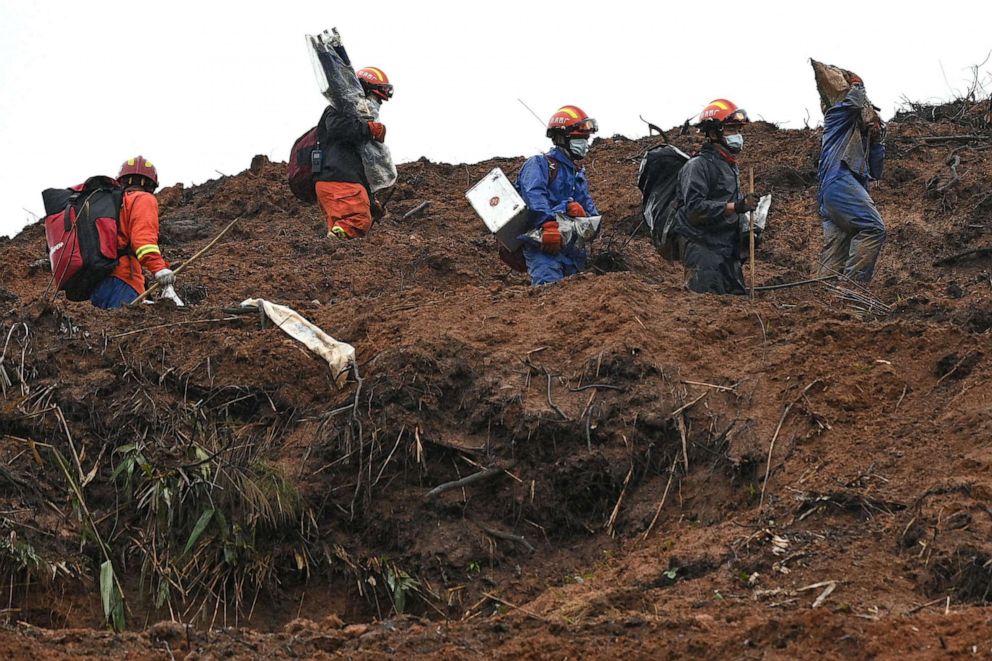 The "black boxes" -- the flight data recorder and the cockpit voice recorder -- that can tell exactly what was going on aboard the aircraft were badly damaged in the crash, authorities said, and investigators are still trying to recover data from them to determine what happened.
According to the report, the plane took off at 1:16 p.m. local time and cruised at an altitude of nearly 29,000 feet until around 2:20 p.m. when regional radar found that the aircraft began to "deviate" from that altitude. Radar then recorded the aircraft at around 11,000 feet traveling at 117 degrees.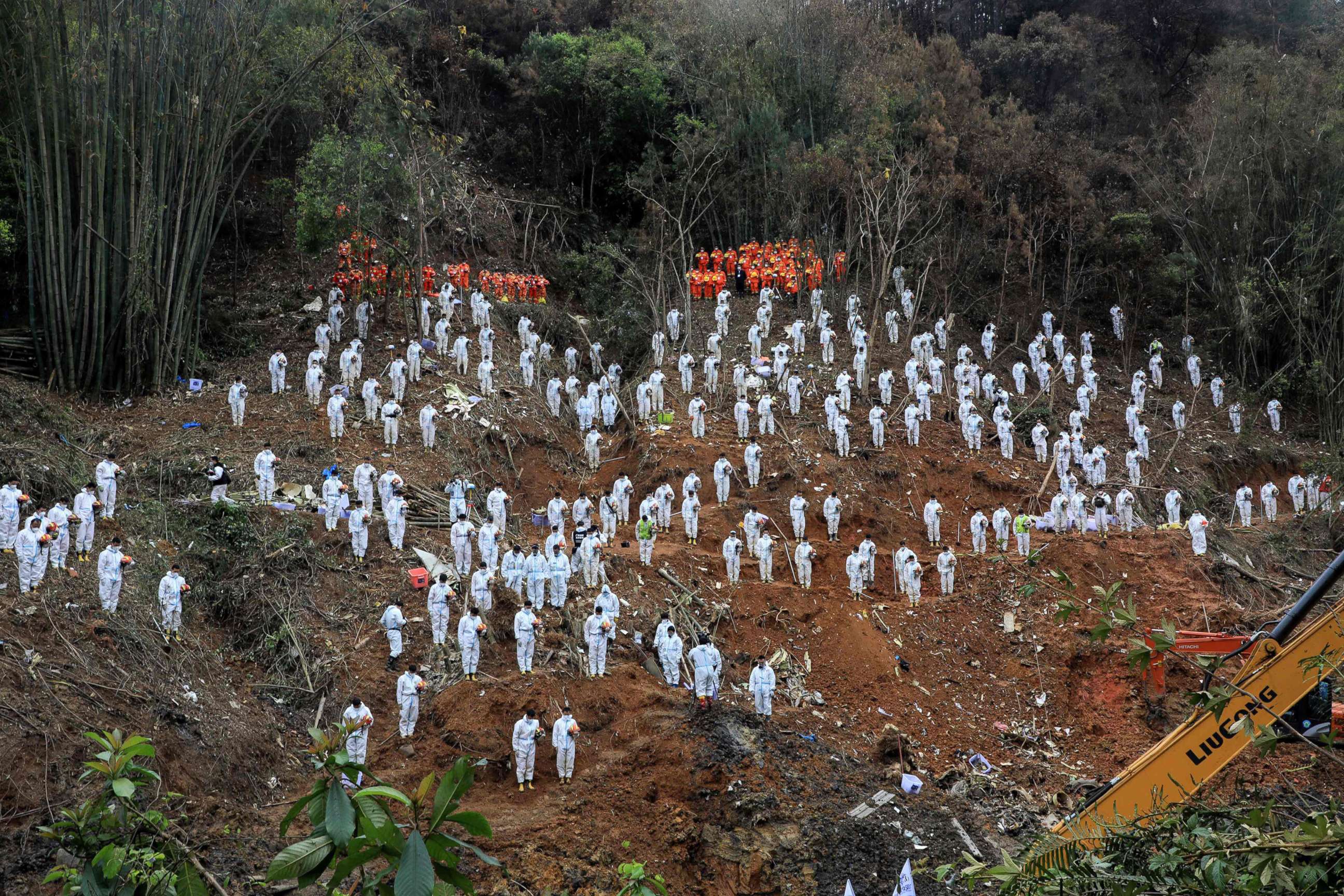 Local air traffic control called the crew, but did not receive a reply. Shortly after, the radar signal of the plane disappeared.
The crash site in a mountainous area in Teng County, Wuzhou, Guangxi left a crater nearly 500 square feet large and 10 feet deep. Wreckage from the plane has been searched and collected by investigators.
ABC News' Gio Benitez and Mark Osborne contributed to this report.