One of the Chilean miners who was trapped underground for nearly two months in 2010 has sent a message of hope and support to the boys soccer team stranded inside a partly flooded cave in the mountains of northern Thailand.
Mario Sepulveda, known as "Super Mario" among his fellow miners for uplifting their spirits during their own ordeal, videotaped a brief but heartfelt message on Wednesday to the members of the Wild Boar soccer team.
"I would like to send greetings and a lot of strength to the authorities and the families of these 12 children who are underground," Mario Sepulveda says in Spanish in the video. "I have no doubt that if the government of the country (Thailand) puts in everything and makes all possible efforts, this rescue will be successful. May God bless you!"
Sepulveda was among 33 miners who became stuck 2,300 feet below ground when the main ramp into the San Jose copper and gold mine in northern Chile collapsed on Aug. 5, 2010. They were rescued 69 days later.
"We are praying for each of you, for each of the families and for these children," he says energetically in the video message, before signing off. "May God bless you. Mario Sepulveda, miner rescued from the mine of San Jose, Copiapo, Chile."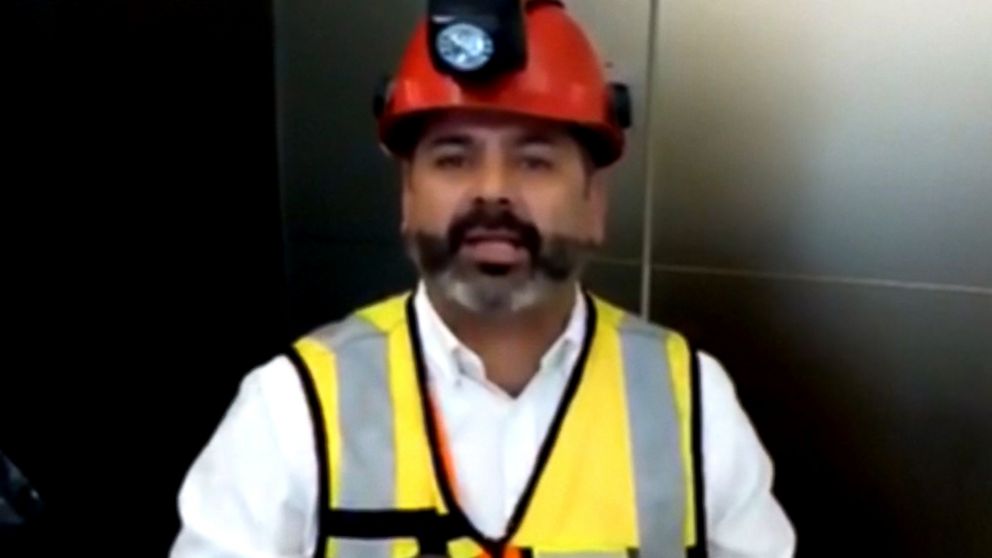 The boys, between the ages of 11 and 16, hiked into Tham Luang Nang Non, Thailand's longest cave, with their 25-year-old soccer coach after practice on June 23. It's believed that the coach often brought his team to the popular tourist site in mountainous Chiang Rai province for fun excursions.
But as the group ventured deeper into the complex, the sky opened up and it began to rain, flooding the cave and cutting off their escape. The group forged ahead before finding a raised, dry chamber where they were stranded in total darkness.
Thai officials subsequently launched a massive search and rescue operation in Khun Nam Nang Non Forest Park involving more than 1,000 people, including specialists drafted from various nations such as Australia, China, Japan, the United Kingdom and the United States.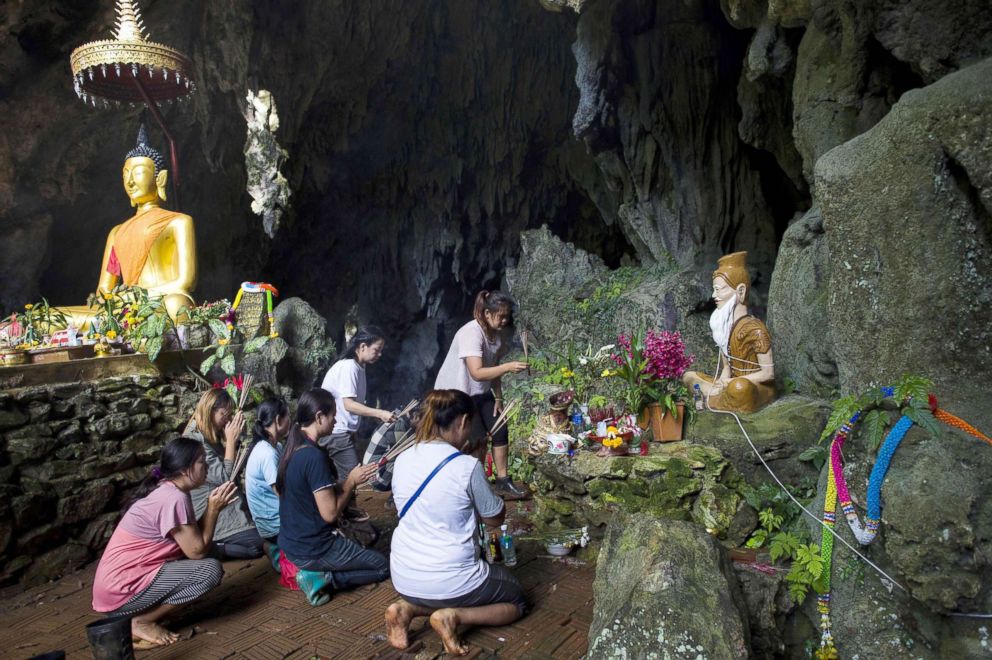 More than a week later, two British cave divers found all 13 alive in an area that's about three miles from the cave's main entrance. It took the divers nearly six hours to navigate through a treacherous maze of caverns and narrow tunnels, both dry and flooded.
Thai officials said Royal Thai Navy members, a medical doctor and a nurse have been looking after the group ever since, providing them with high-protein drinks and medical assessments. While they were in relatively good shape, some of the boys complained of being weak from stress and lack of food while others suffered from minor injuries, such as scrapes and cuts.
It's unclear exactly how and when rescuers will try to extract the group, and Thai officials have cautioned that it could take "weeks or months." But mother nature might not allow for that length of time, with heavy seasonal rains forecast to hit the region this weekend.
ABC News' James Longman contributed to this report.