For the first time in more than two weeks, the worried faces of students at the Maesaiprasitsart School in Thailand have been replaced with smiles as an international rescue mission has begun to extract 12 boys and their soccer coach from a flooded cave.
Eighth-grade teacher Manusanit Chongpanyanon shared the good news Monday with the students that four of the wayward boys were rescued from the Tham Luang Nang Non cave on Sunday and another four were brought out on Monday.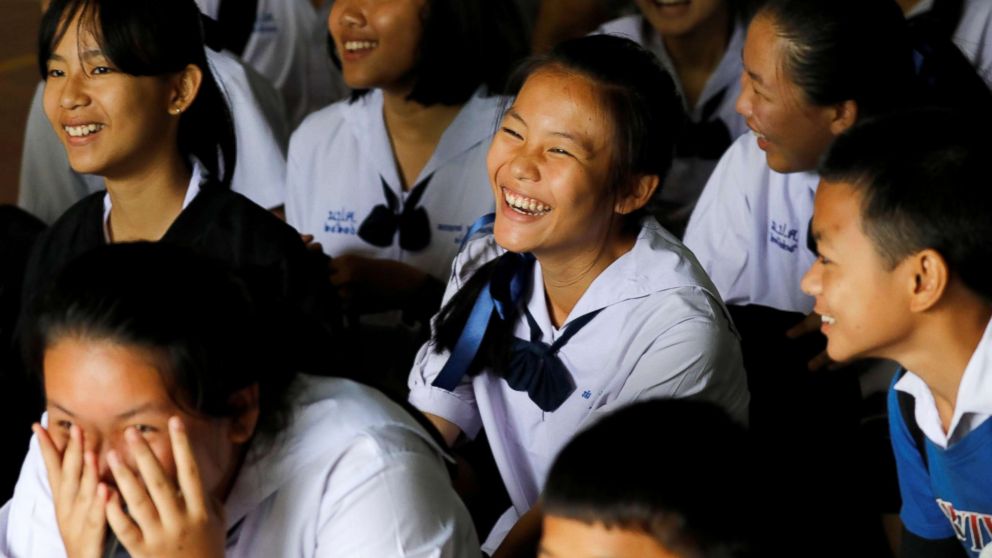 Rescuers plan to return to the bowels of the cave on Tuesday and expressed confidence that all of the boys and their coach will soon be freed.
While the names of those rescued have not been released, six of the boys are students at the Maesaiprasitsart School and classmates say they've been closely monitoring the international mission to save them.
The Maesaiprasitsart students and teachers have also been holding daily prayer and meditation for everyone in the cave.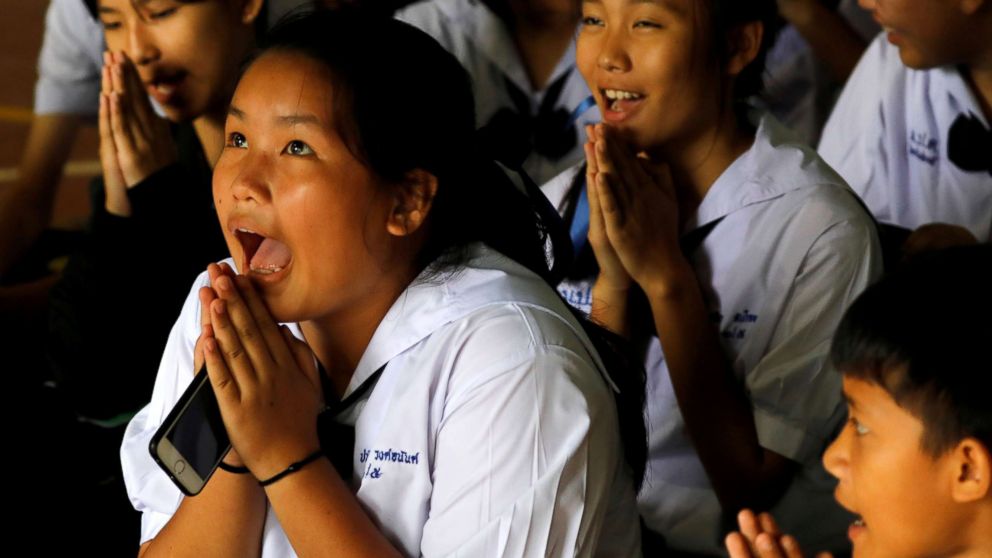 "I think everyone is going to come out safe," Chongpanyanon told The Associated Press. "There's nothing to be worried or scared about, but we have to give authorities time to work. Everybody needs to think about the safety and health of both the disaster victims and the rescuers."
The boys and their coach became trapped in the cave on June 23 when monsoon rains hit the area, flooding the underground maze and blocking off their exit route.
A massive search was launched and divers found all 13 marooned on a small beach inside the cave on July 2.
Phuwadech Kamnguen, 14, said one of the boys, Chanin "Tun" Wiboonrungrueng, 11, is one of his best friends.
"Tun is jovial, he is very approachable, and when he studies, he studies hard," Phuwadech said.
In a letter Tun wrote in the cave and was relayed to his family by rescuers, he told his mother and father "please don't worry, I am fine" and asked for fried chicken when he gets out of the cave.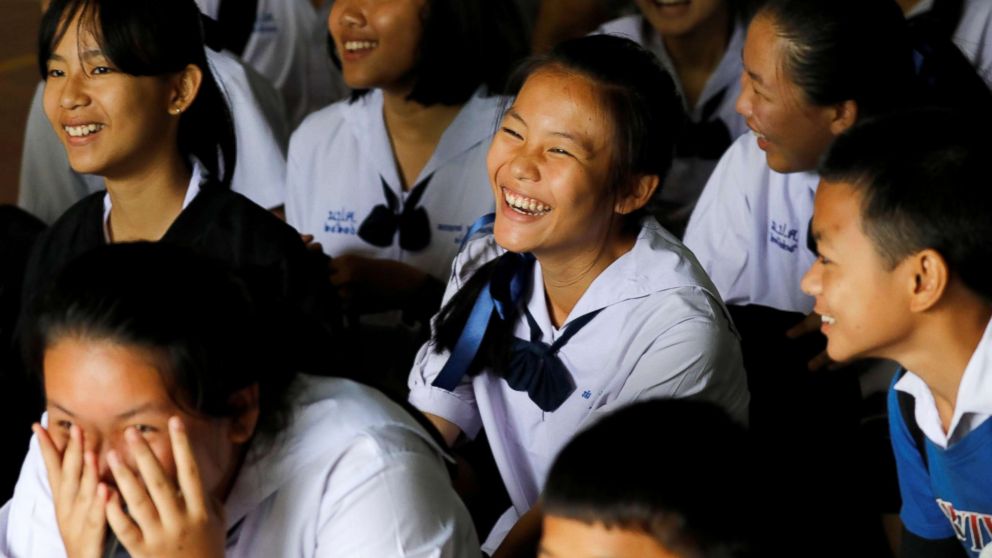 Phuwadech said he remains worried about Tun and the others, particularly after seeing them in videos Thai Navy SEAL divers have taken of the boys inside the cave and posted on Facebook.
"Even when my friends have left the cave, I'm worried about their physical well-being," Phuwadech said. "From what I've seen in the clip, they did look skinny."
Waranchit Kankaew, 14, said he is close friends with three of the boys: Sompong "Pong" Jaiwong, 13, Panumas "Mick" Saengdee, 13, and Duangpetch "Dom" Promthep, 13.
Waranchit said he's played inside the Tham Luang cave and can relate to the dangers the boys have faced while in the labyrinth.
"I used to get stuck in Tham Luang cave as well," he said. "So I understand [how they feel]. I felt shocked and worried. It took 30 minutes to get out."