In just a wet suit and cap, Orlando Duque launched himself off a giant iceberg and landed feet first into the frigid waters of Antarctica.
The 43-year-old veteran diver successfully completed the epic dive, which was one of three, to help highlight the rising danger of global climate change.
"People need to be more aware," Duque said. "We have to reduce our oil and plastic consumption to conserve places like Antarctica."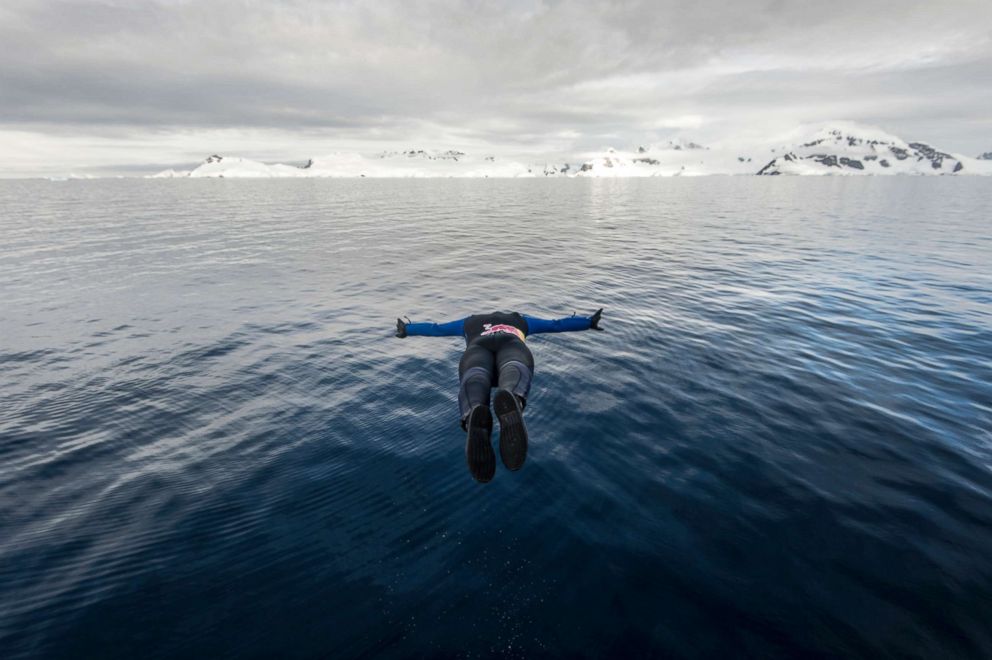 Duque, who won the inaugural Red Bull Cliff Diving World Series in 2009, began his journey to Antarctica on Jan. 5, 2018.
He left his home in Cali, Colombia, and traveled for 31 days to reach the icy destination. Duque's trip was part of a scientific expedition of the Colombia Navy on a ship that included several Colombian scientists.
Duque eventually reached the top of the nearly 66-foot-tall iceberg with just a crampon and two ice axes. Wearing a neoprene suit, he dove into the water, which was below 1 degree Celsius or 33.8 degrees Fahrenheit.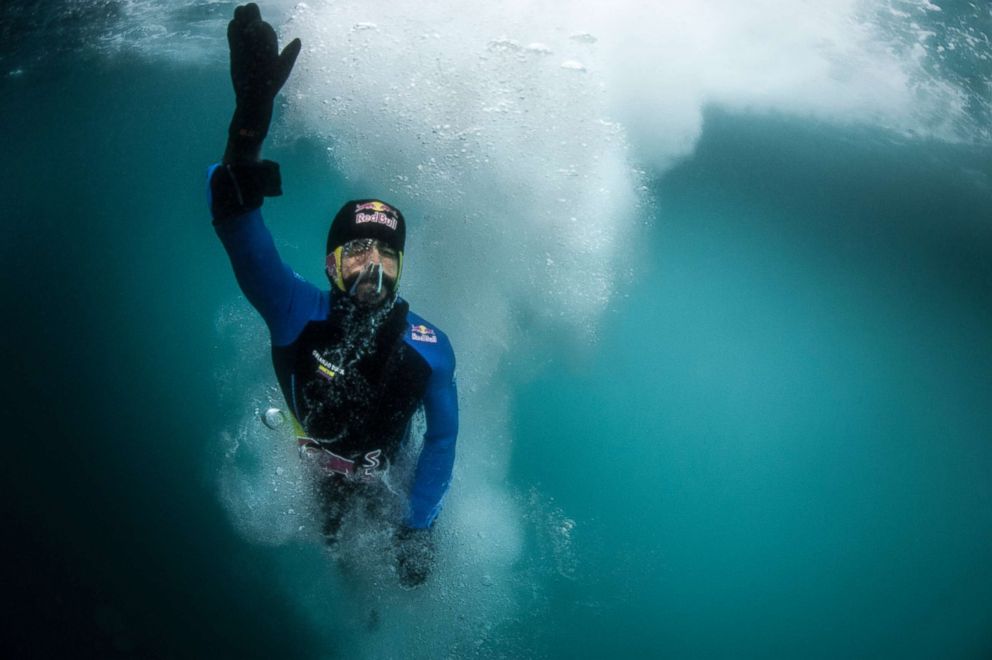 "The landscape was majestic. When I had climbed to the top, I had to hack off a chunk of the ice to make a stable space at the point where I was going to jump," Duque said. "My biggest fear at that moment was that a piece of ice would detach itself and that my dreams would end there."
Duque said he plans to dive in the Arctic next.
Watch the full story on ABC News' "Nightline" TONIGHT at 12:35 a.m. ET.