LONDON -- The chess player hoping to become America's first world champion in nearly forty years fell short at the final hurdle in an intriguing match in London.
Fabiano Caruana, 26, could have been the first American to win the World Chess Championship since Bobby Fischer took the title in 1972, but in the end the reigning champion Magnus Carlsen proved too strong for him. The final score after the tiebreakers was 3-0.
You could hear a pin drop before the match started as photographers from around the world assembled to capture the opening moves. Both players appeared confident, but it was Carlsen who came out on top after a dominant performance against the young American challenger, who will have to wait a while longer to fulfill his ambition of one day becoming world champion.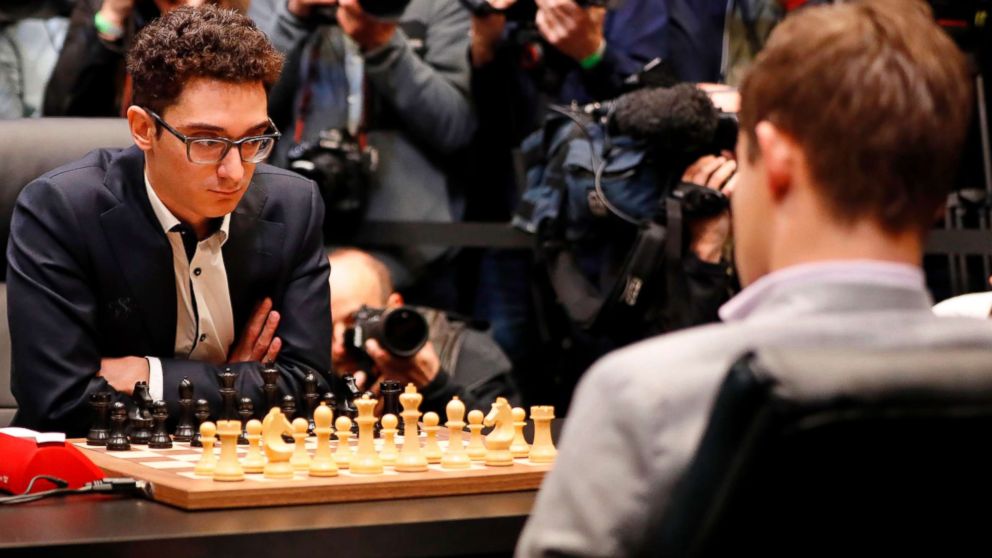 After drawing their first twelve games in the final, the format was series of rapid-fire tiebreaks - the winner needing to win the majority of four games - which decided the winner. However, it soon became clear Carlsen was on top of his game after taking a strong 2-0 lead. After a valiant attempt to fight back in the third game, Florida-born Caruana ultimately resigned, ceding the prestigious title to the popular Norwegian.
Caruana could not help but express a sense of regret after coming so close to winning the world title.
"Of course I'm very disappointed. The main goal is not to play world champions, it's to actually become world champion," he told reporters after the event. "It wasn't a good day for me and Magnus played very well, so all credit to him for that."
The Finalists
Carlsen, 27, was always the favorite to add a fourth world championship win to his stellar list of accolades. Dubbed the "Mozart of Chess," the Norwegian has dominated the world of chess in recent years, injecting much needed glamour into the sport with his aggressive style and part-time modeling career. Carlsen has also modeled with Liv Styler in 2010 for G-Star Raw, was voted one of the "sexiest men of 2013" by Cosmopolitan and was featured in TIME magazine's 100 Most Influential people in the world.
And he carried his confident public persona into the post-match press conference. "I'm very happy," he said. "I felt like I had a really good day at work today. Everything kind of went perfectly."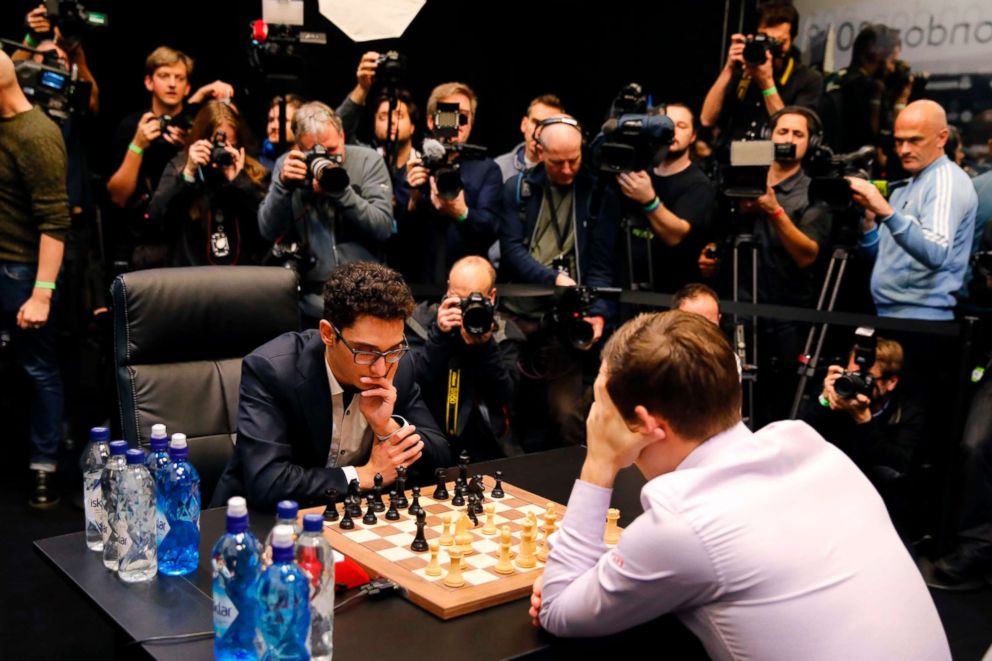 After paying tribute to how well Carlsen played, however, Caruana offered some inspiring words to any young people looking to get involved in chess.
"I think a fighting spirit goes so far and if you love the game, I definitely say you should pursue it," he said. "It's a huge struggle, no matter how good you get it's a huge struggle. But for anyone who sticks with chess it's enormously rewarding as well."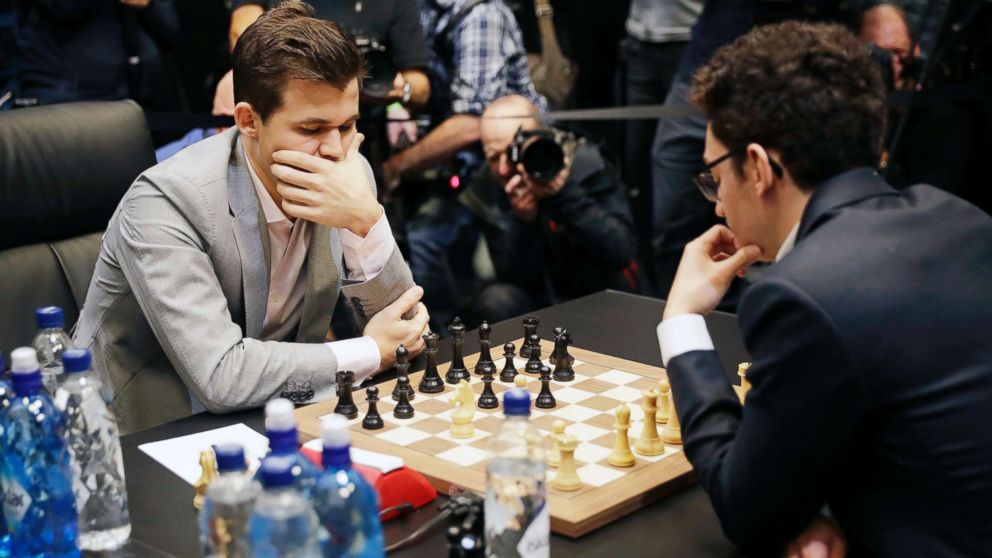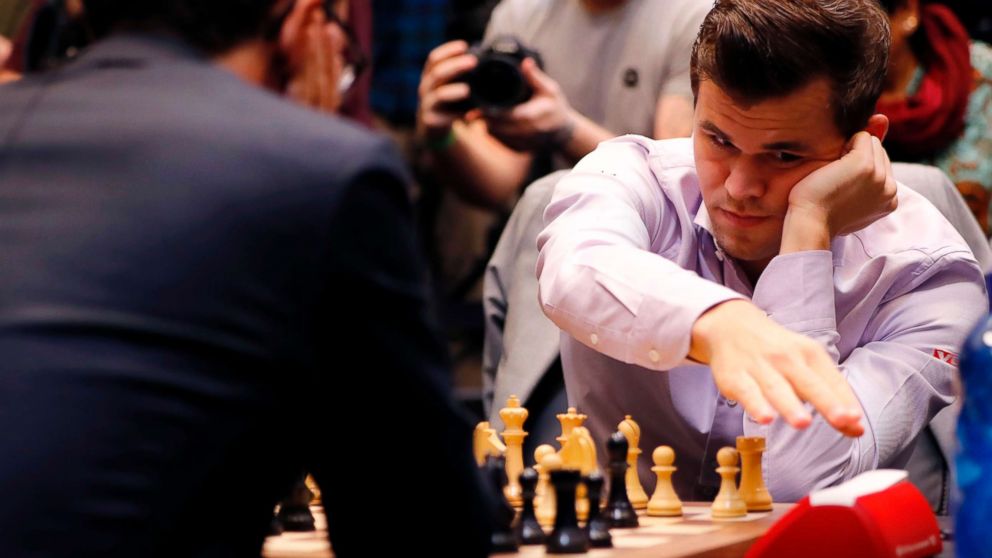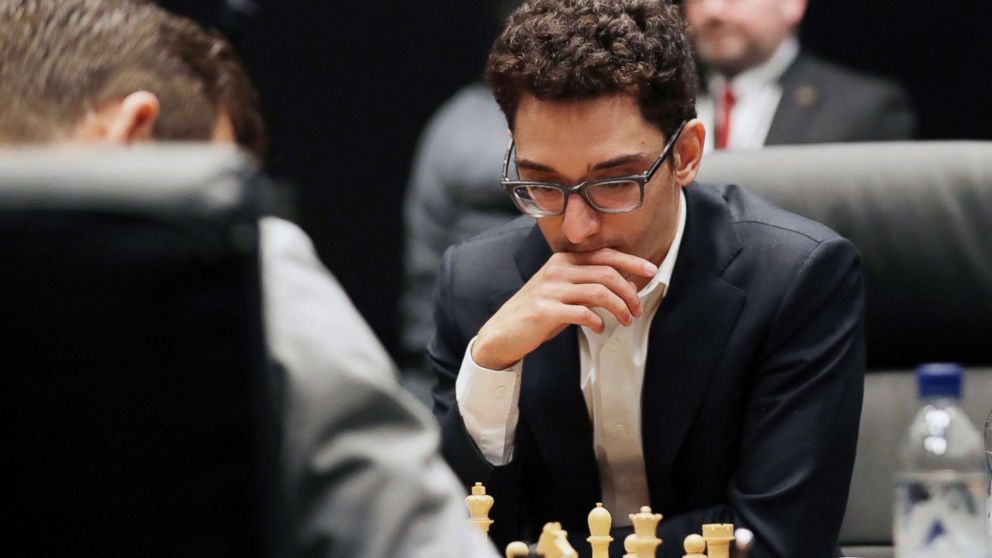 The cash prize of $1 million will be awarded to both player with a 55-45 split in favour of the winner.