Rescue efforts were continuing into the night in Lagos, Nigeria, after a three-story building that housed a school on its top floor collapsed.
There were possibly more than 100 students in the primary school when the building flattened, according to reports.
At least eight were killed and 37 were rescued alive, a Nigerian emergency official said Wednesday, according to The Associated Press.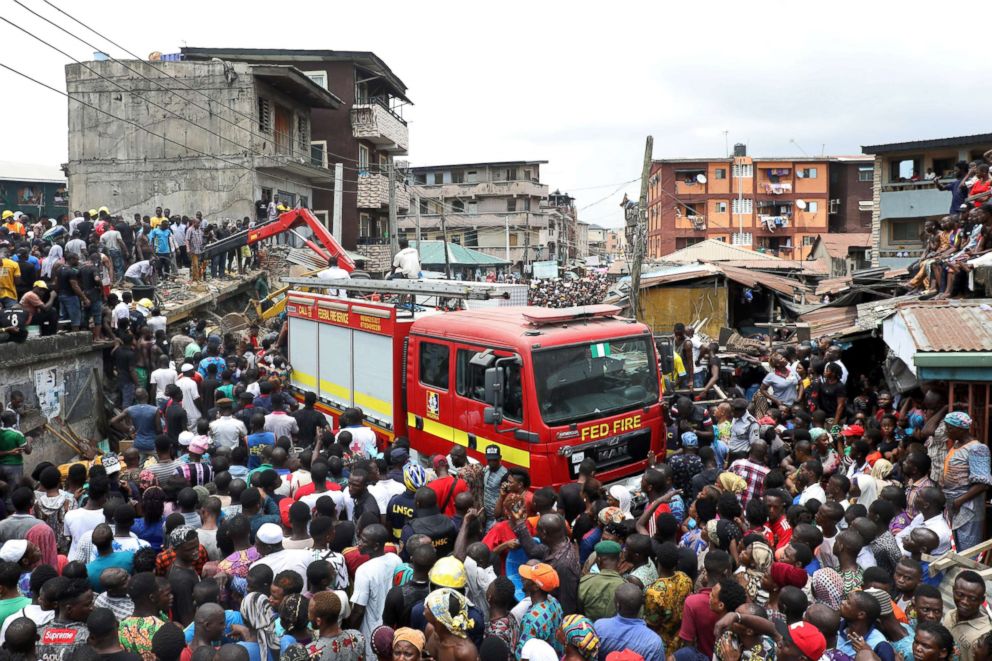 The building reportedly contained residences, media reports said.
Dozens of children were believed to be still trapped.
Rescuers, swarmed by a massive crowd, searched for survivors using an excavator to peel away the debris. Some rescuers used shovels, while others used their hands.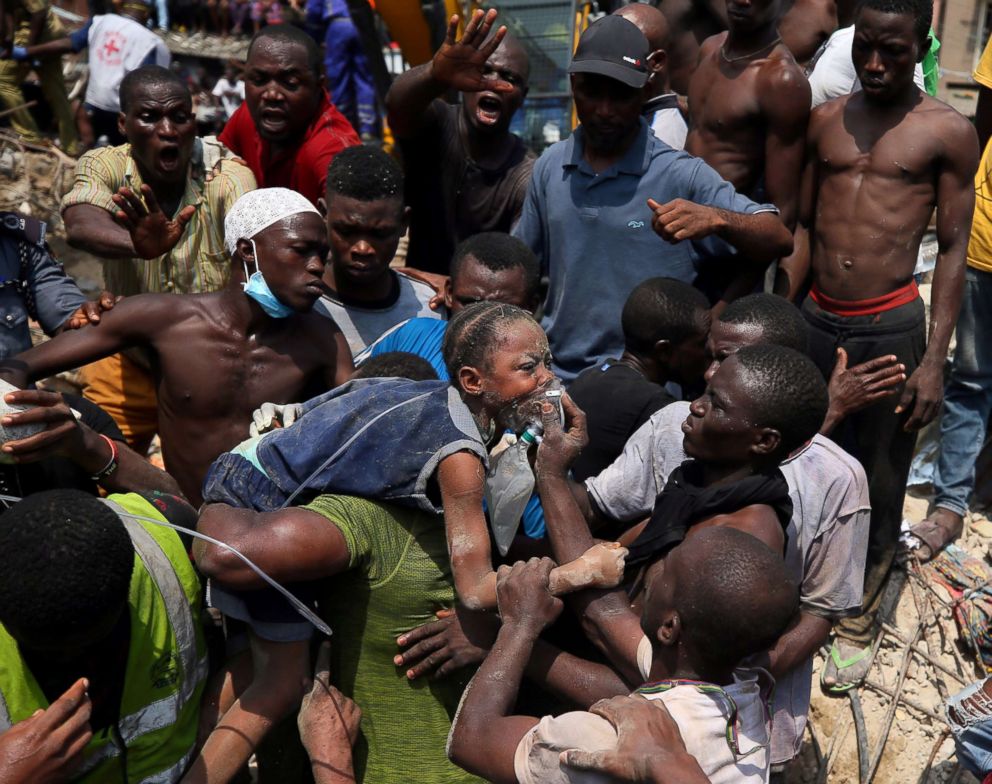 Rescue teams were seen peering through tiny holes in the mountain of rubble. Dozens were already pulled from the rubble, authorities said.
Cameras captured dust-covered, dazed children being carried over rescuers' shoulders into ambulances. It was not known how many of the survivors or dead were children or adults.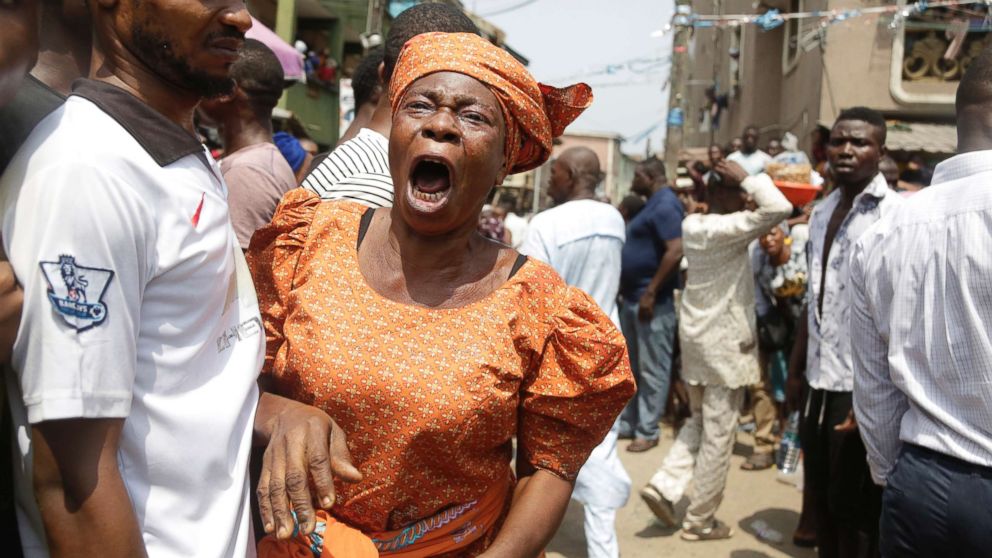 Each victim pulled from the debris was met by cheers and yelling from the anxiously waiting crowd.
The cause of the building collapse was unknown.