5 moments you missed from the North Korea summit: The biggest developments from overnight
Both President Donald Trump and Kim Jong Un are making their way back home.
They came. They shook. They made history.
President Donald Trump became the first sitting U.S. president to meet with a North Korean head of state on Tuesday.
The controversial summit, held in neutral Singapore, appeared to go off without any major or noticeable hitches.
Trump and Kim Jong Un have now parted ways, since Singapore is 12 hours ahead of Eastern Daylight Time, and are heading home, but here's a round up of the biggest moments from their time together.
1. The made-for-TV handshake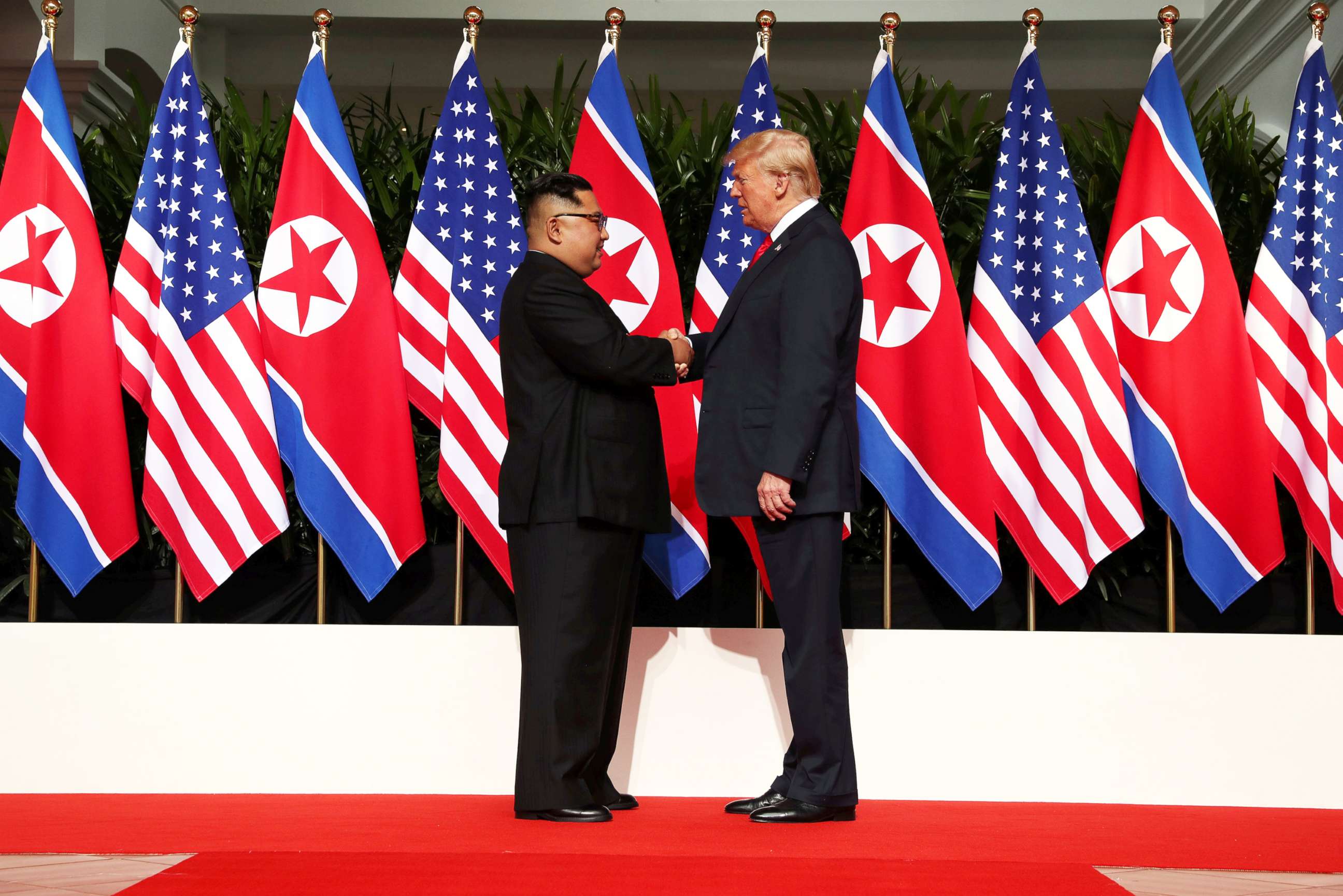 The official start of the summit came when the two world leaders shook hands shortly after 9 a.m. local time.
The pair met at the Capella resort on the island of Sentosa. They walked in from opposite sides of the building and met in front of a row of interspersed American and North Korean flags.
It was the first in a series of handshakes that were televised throughout the day, but it stood out as a landmark moment.
2. Solo meetings and group work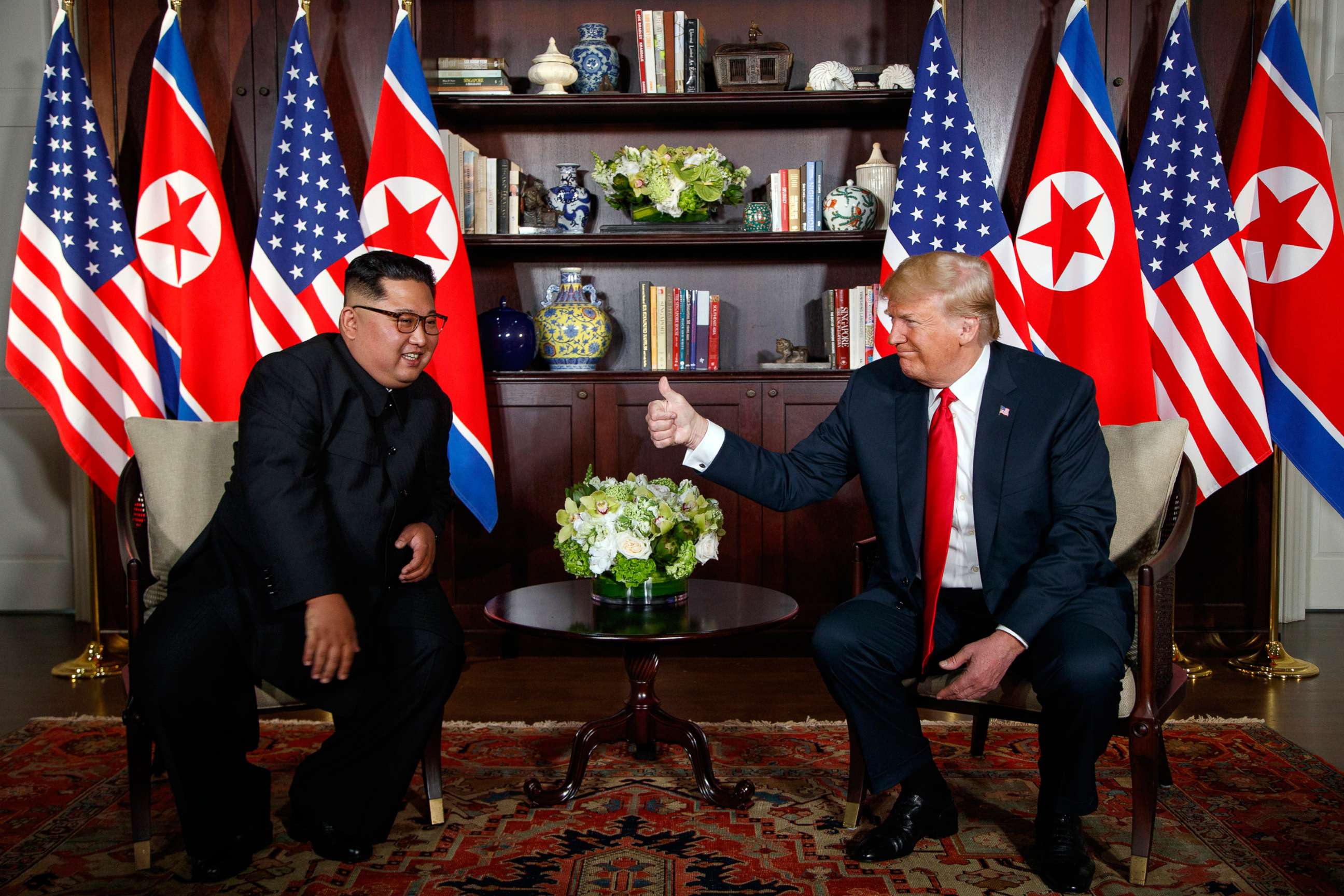 The first meeting that the pair had on their schedule was one-on-one, accompanied only by translators.
Both leaders spoke briefly before the doors were shut to the gathered press, with Trump saying that he thought it would be "tremendously successful."
Kim said that "it was not an easy path here," but went on to say that "we've overcome everything and come to this place."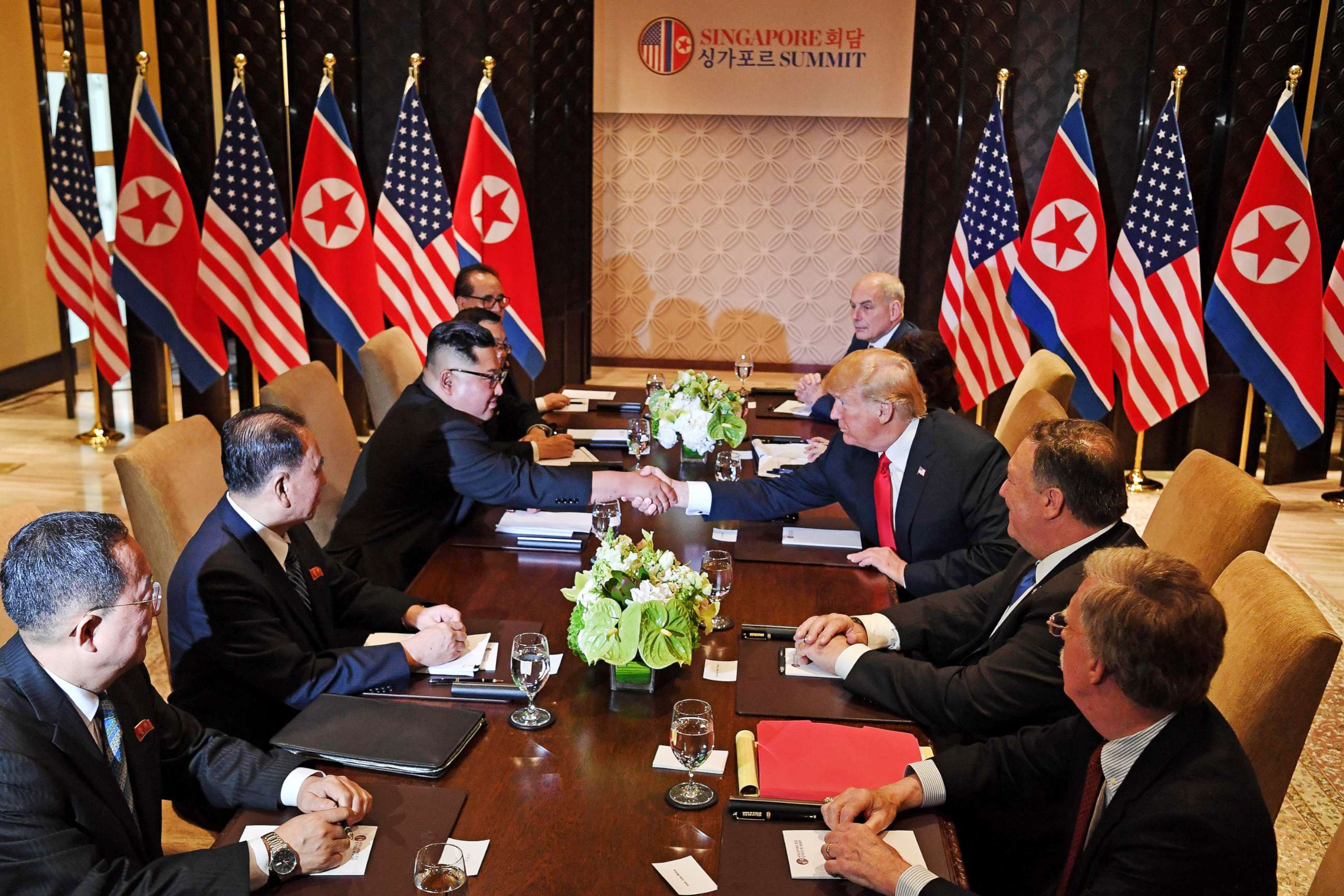 The meeting lasted for about 45 minutes before the pair reemerged and joined an expanded bilateral group which included some of their top aides.
From there, the group expanded even further for a working lunch.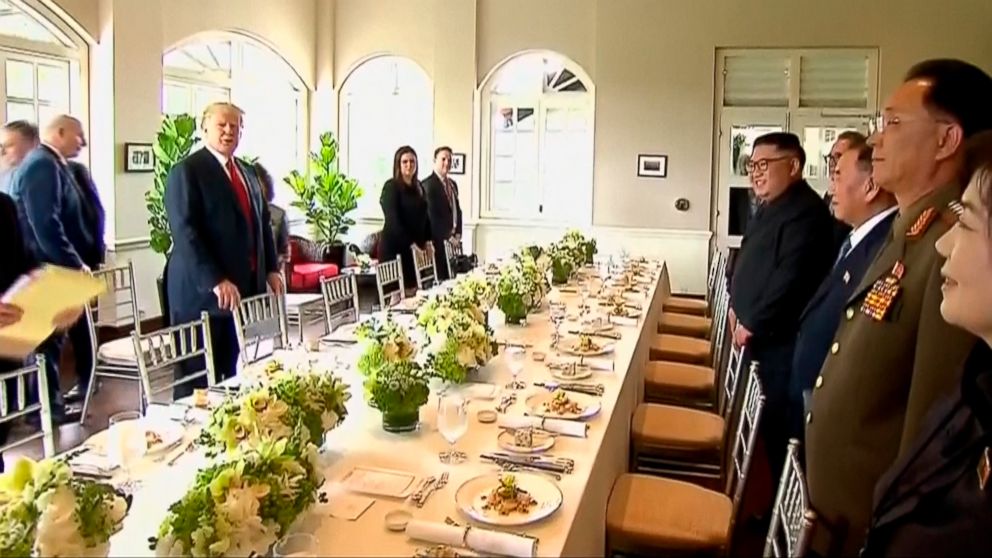 3. Joint signing of an "important" document
After their lunch, the two men took a walk past reporters and Trump said that they were headed to "a signing," giving little details about the document itself.
No further clarity came during the signing itself, with Trump calling it "a pretty comprehensive document" that "we're both very honored to sign."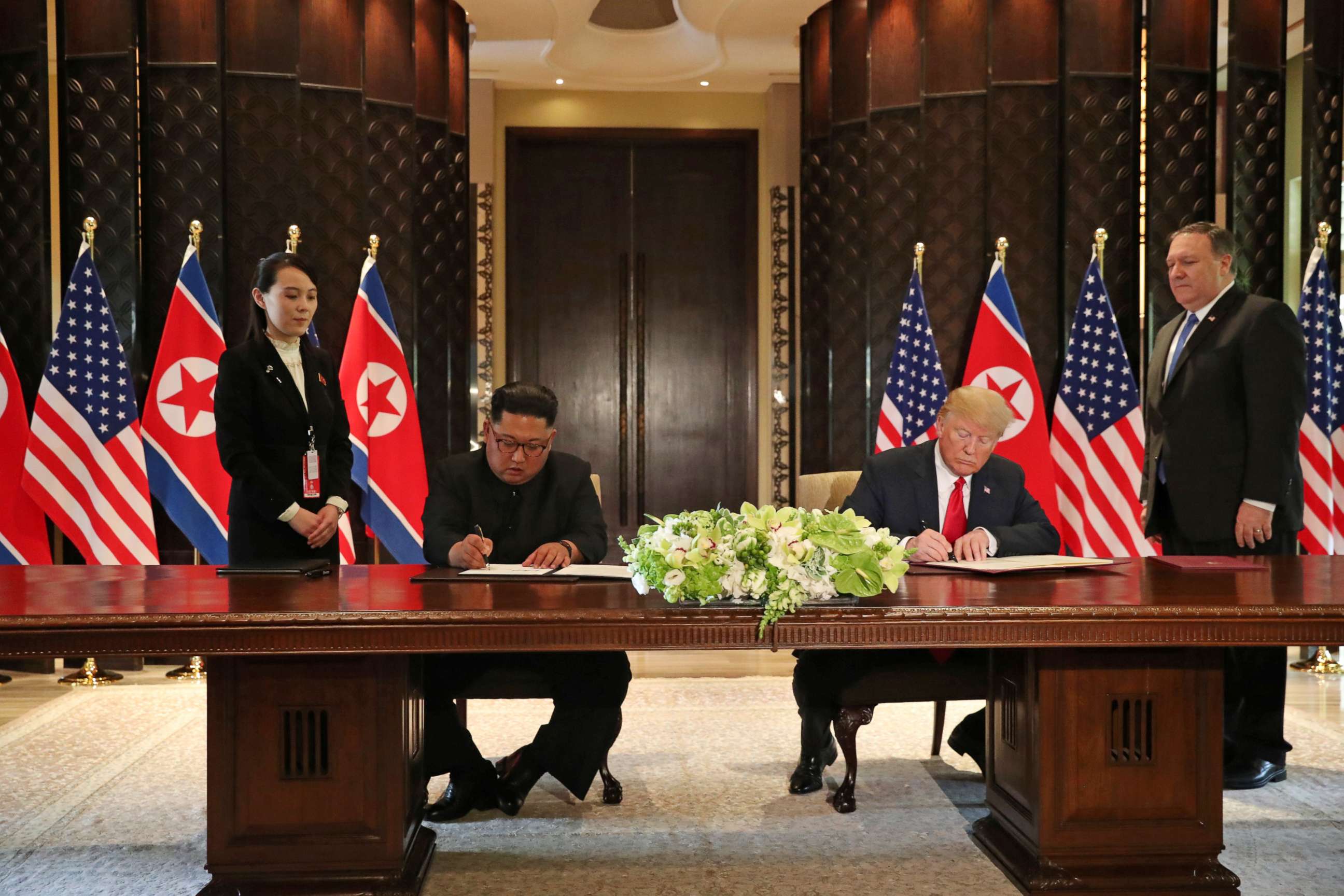 Kim spoke at the signing, through a translator, saying that they had a "historic meeting and decided to leave the past behind."
"The world will see a major change," he said.
The actual text of the document was visible in a picture from the signing, after Trump held it up to show their signatures.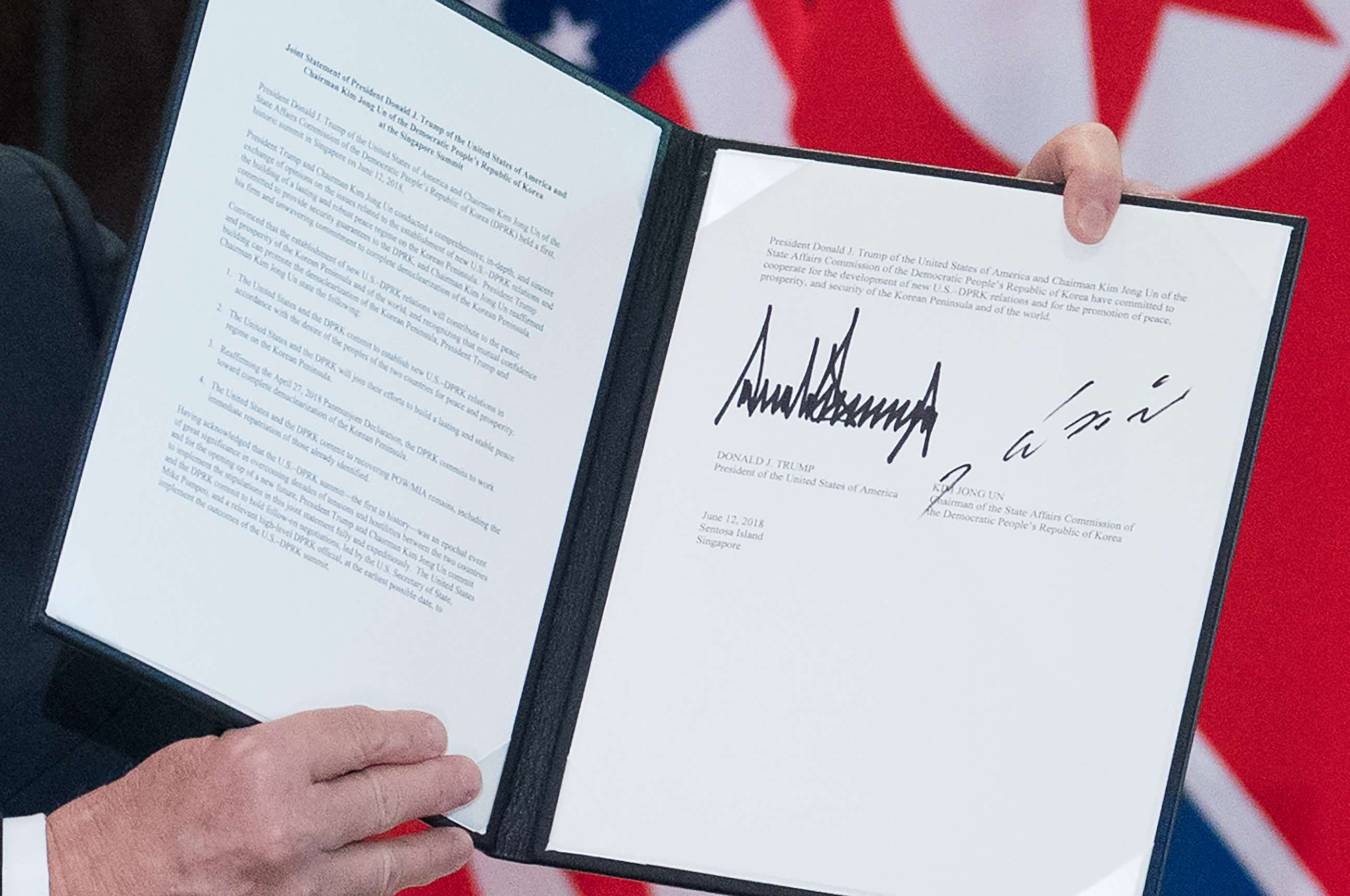 "Trump committed to provide security guarantees to the DPRK, and Chairman Kim Jong Un reaffirmed his firm and unwavering commitment to complete denuclearization of the Korean Peninsula," the document states.
Read a full copy of the document here.
4. Trump speaks exclusively to ABC News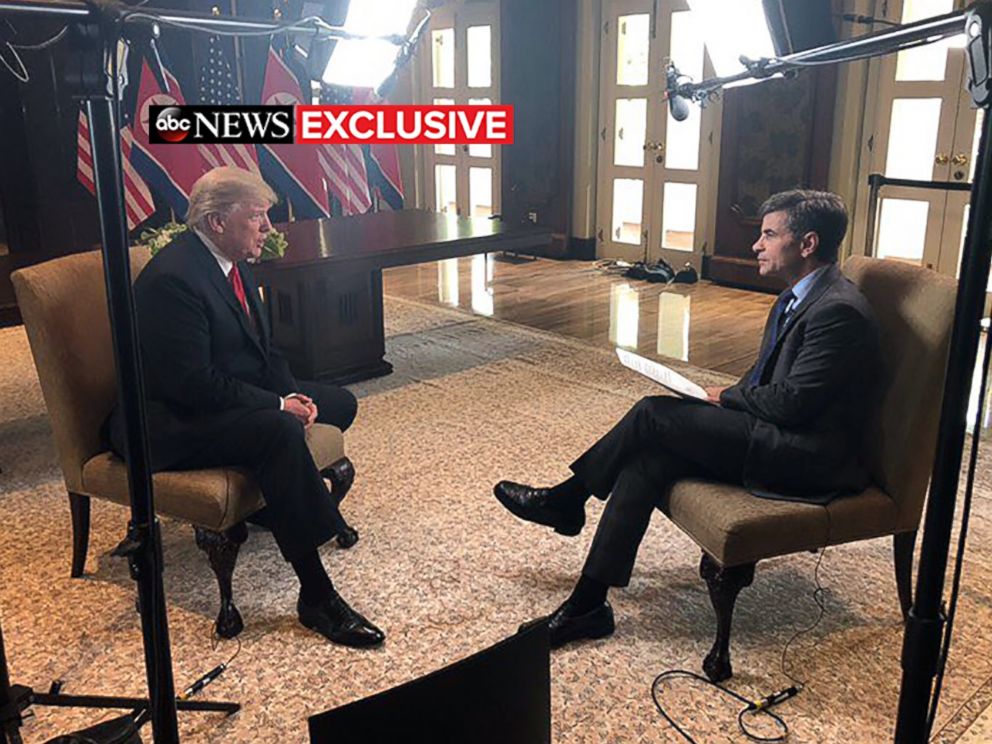 In his first interview after the summit, Trump told ABC News chief anchor George Stephanopoulos that he trusts Kim, in spite of the dictator's past brutality.
"I do trust him, yeah," Trump said. "Maybe in a year you'll be interviewing and I'll say I made a mistake. It's possible. We're dealing at a high level, a lot of things can change a lot of things are possible."
Trump seemed to hold an optimistic take on Kim's intentions, saying that the dictator "really wants to do something I think terrific for their country."
He said that he would welcome Kim to the White House for a future meeting, and said that he believes that this summit changes the relationship that North Korea has with the U.S.
"This is different, I believe you'll find in years to come, George. I think you're going to find this is different," Trump said.
5. Trump's final stop in Singapore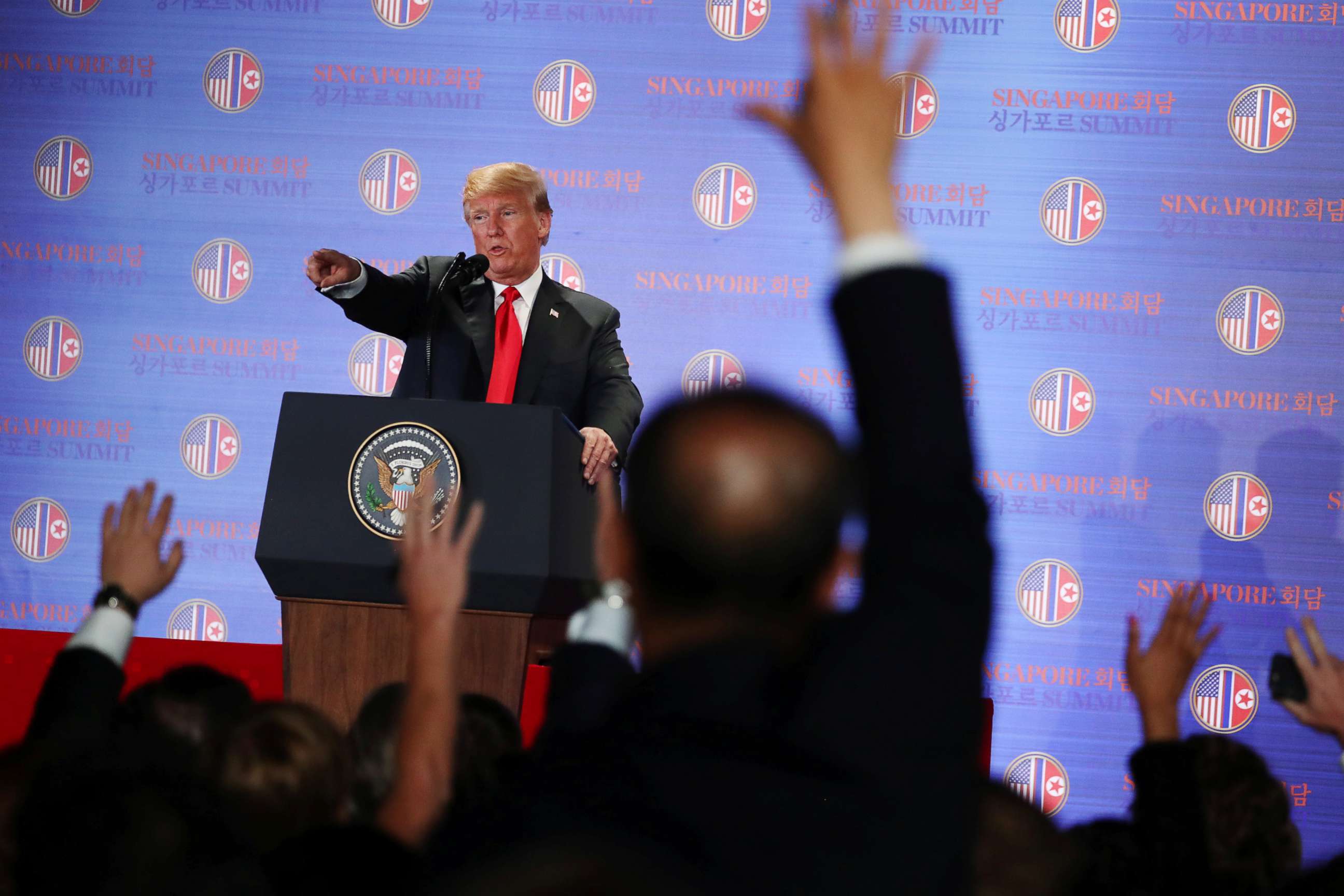 Before getting on a plane headed back to the U.S., Trump held an hour-long press conference with the gathered international media, describing his hopes for the impact of the summit.
"My meeting with Chairman Kim was honest, direct and productive," Trump said in a media availability following the meeting. "We got to know each other well in a very confined period of time under very strong, strong circumstances. We're prepared to start a new history and we're ready to write a new chapter between our nations."
The question of North Korea's dismal human rights record came up more than once at the news conference, and at first, Trump said that he and Kim discussed it "relatively briefly," but later saying that "it was discussed at length outside of the nuclear situation."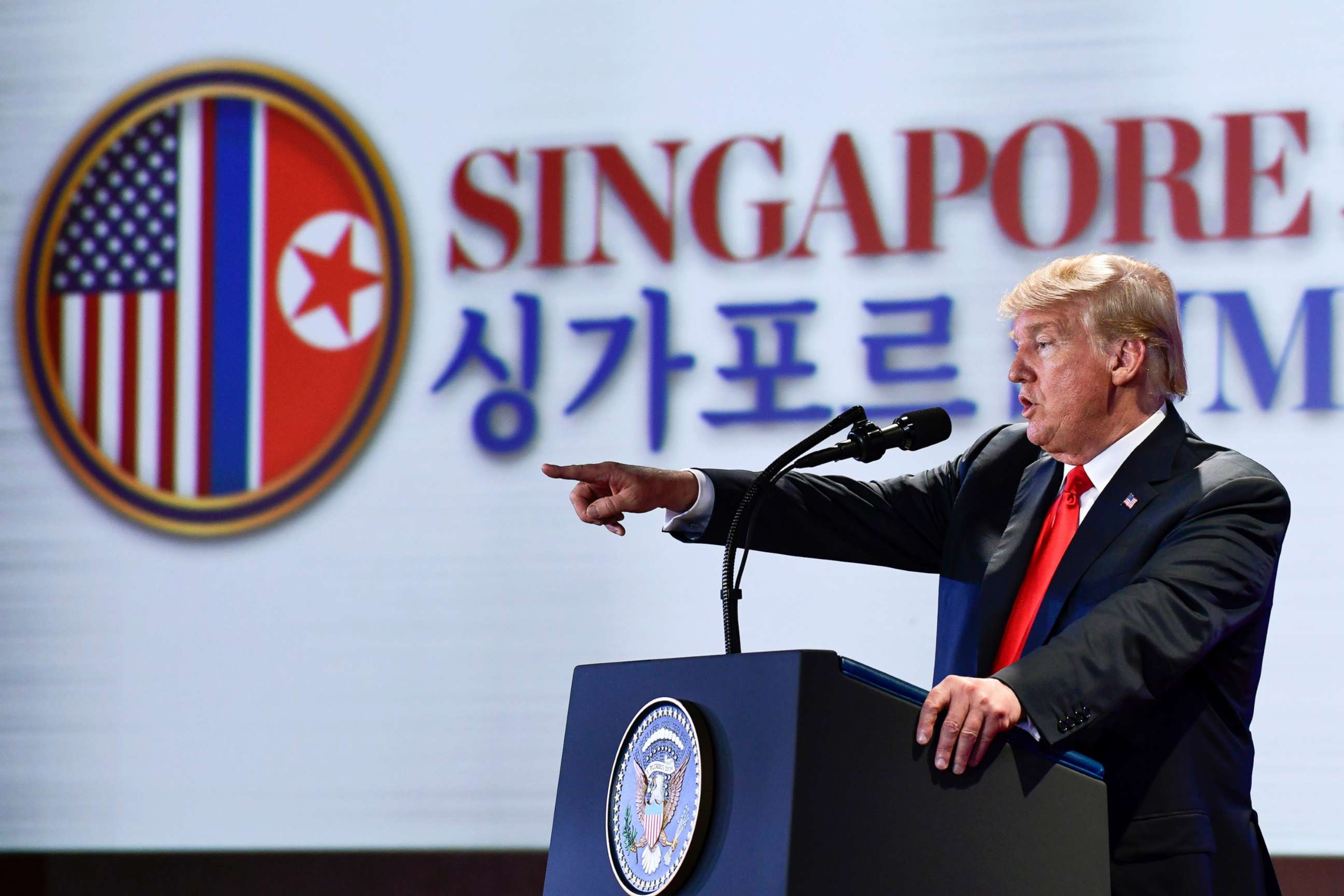 "I believe it's a rough situation over there, there's no question about it and we did discussed it today pretty strongly," Trump said in response to a question from ABC News chief White House correspondent Jon Karl.
"I mean knowing what the main purpose of what we were doing is -- de-nuking -- but discussed it in pretty good length. We'll be doing something on it. It's rough, it's rough in a lot of places, by the way, not just there but it's rough and we will continue that and I think ultimately we will agree to something," Trump said.
Trump goes face to face with Kim in historic summit with North Korea
President Donald Trump boards Air Force One after his summit with North Korean leader Kim Jong Un in Singapore, June 12, 2018.