— -- The United States and its allies expanded its fight against ISIS with airstrikes in Syria on Monday that included a barrage of firepower using Tomahawk Land Attack Missiles and F-22 Raptor fighters, officials said.
After ISIS's Call, Frenchman Kidnapped, Threatened With Beheading
'Pure Evil': ISIS Appears to Kill British Hostage in New Video
The operation marks the first time the United States has launched strikes in Syria, a new front in the battle against the terror group.
Here is a look at the weapons the U.S. used Monday in Syria and the ongoing fight in Iraq:
THE AIRSTRIKES
Total airstrikes in Syria overnight: 22;Total airstrikes against ISIS in Syria overnight: 14;Total airstrikes against Khorasan Group in Syria overnight: 8;Total new airstrikes against ISIS in Iraq (carried out Monday): 4;Total airstrikes that have been carried out against ISIS in Iraq: 194.ISIS TARGETS HIT IN SYRIA
Fighters,Training compounds,Headquarters,Command and control facilities,Storage facilities,Finance center,Supply trucks,Armed vehicles.ISIS TARGETS DESTROYED IN 4 NEW U.S. STRIKES IN IRAQ
2 Humvees,1 armed vehicle,1 fighting position (southwest of Kirkuk).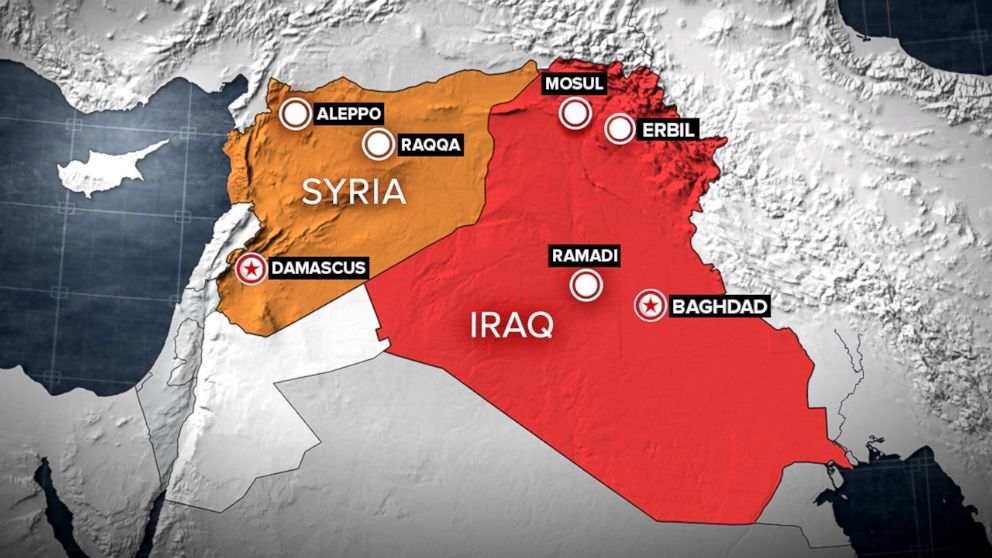 TARGETS OF 8 U.S. STRIKES ON KHORASAN GROUP IN SYRIA1 explosives and munitions production facility,1 communication building,Training camps,Command and control facilities.WHAT THE U.S. USED TO CARRY OUT THE STRIKES47 Tomahawk Land Attack Missiles launched by 2 U.S. ships;U.S. Air Force, Navy and Marine Corps fighter, remotely piloted and bomber aircraft deployed to the U.S. Central Command area of operations,F-22 Raptor fighters, B-1 bombers, F/A-18 Navy fighters, Air Force F-15E's, F-16's and F-22's; Predator and Reaper drones were also flying, but only one dropped bombs.COUNTRIES INVOLVEDCountries involved in Syria strikes: 6; Number of Arab nations joining the U.S. in Syria strikes: 5Source: Centcom