Oscar Pistorius' defense questioned the police handling and storage of his bathroom door, a key piece of evidence in his murder trial that was brought into court today for a demonstration.
Interested in
?
Add as an interest to stay up to date on the latest news, video, and analysis from ABC News.
A police officer got on his knees to demonstrate that the marks on a bathroom door suggest that Pistorius, a legless paralympian known as Blade Runner, was on his stumps when he used a cricket bat to bash his way into the bathroom after shooting his girlfriend, Reeva Steenkamp, through the door.
An exact replica of Pistorius' bathroom, complete with toilet, was used in court today for the re-enactment.
The officer's testimony would contradict Pistorius' account in his bail application that after shooting Steenkamp, mistaking her for an intruder, he went to his bed, put on his prosthetic legs, and then battered his way into the bathroom to reach her.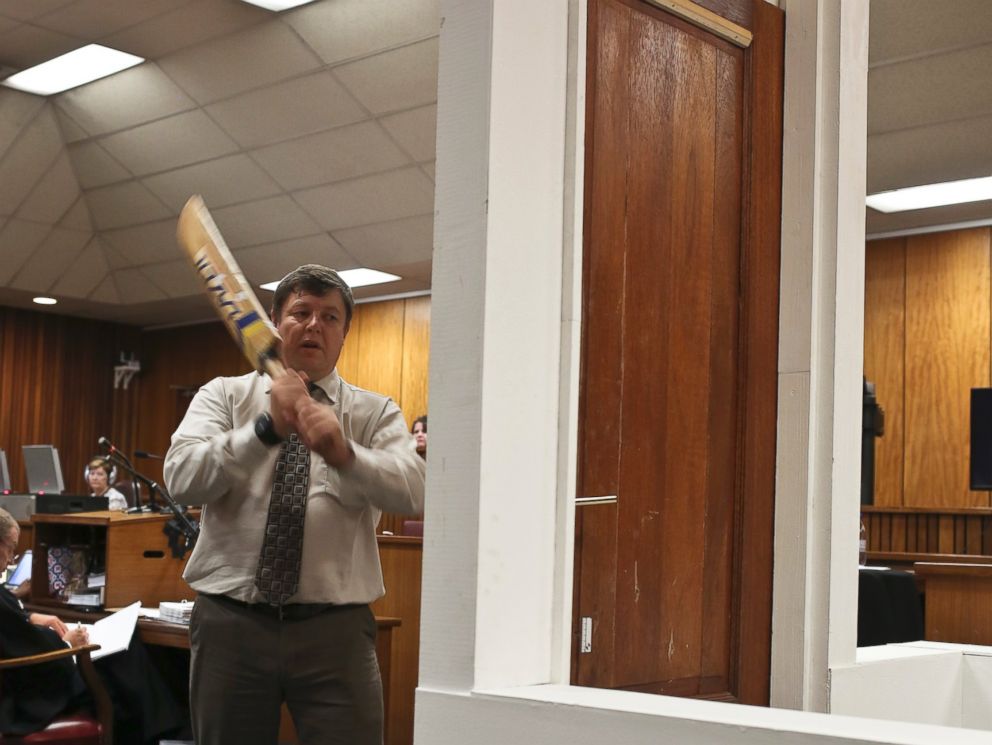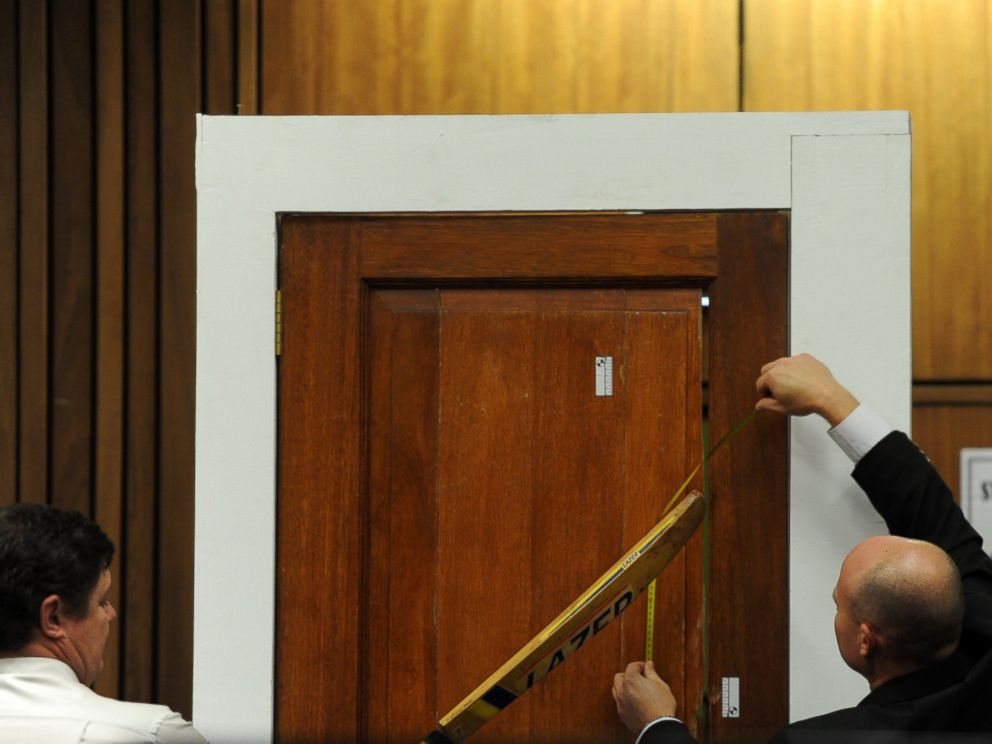 The actual door was hinged onto this structure and Col. Johannes Vermeulen used the markings on this door and Pistorius' cricket bat, which is covered with signatures, scratches and dents, to demonstrate that the height and angle of the bat strikes show Pistorius was on his stumps.
The colonel got onto his knees in court as he placed the bat in the position it struck the door. Members of the police's forensic team used a measuring tape to measure his shoulder height - 1.25 meters (4.1 feet) - which is Pistorius' shoulder height measure when he is on his stumps.
He also testified that whoever made a second strike on the door was in a different position to when the bat first struck the door. He said he could not determine whether a third mark on the door was caused by the bat.
Pistorius' defense attorney Barry Roux suggested the South African Police Service improperly stored the door and said they neglected to test a third mark on the door that he said was caused by Pistorius kicking it with his prosthetic leg.
#OscarTrial #Roux we will bring expert to testify that specific mark was made by prosthesis. Traces of door on prosthesis

— Liezl Thom (@liezlthom) March 12, 2014
Media reports last year claimed that the door was not properly secured but was kept in the Boschkop Police Station Commander's office for quite some time
Vermuelen said "something" happened to the door after it was photographed on March 8 last year but he was unable to say what exactly occurred.
The colonel was also shown a photo of what appeared to be a police boot print on the door, suggesting the key piece of evidence had been tainted by sloppy police storage.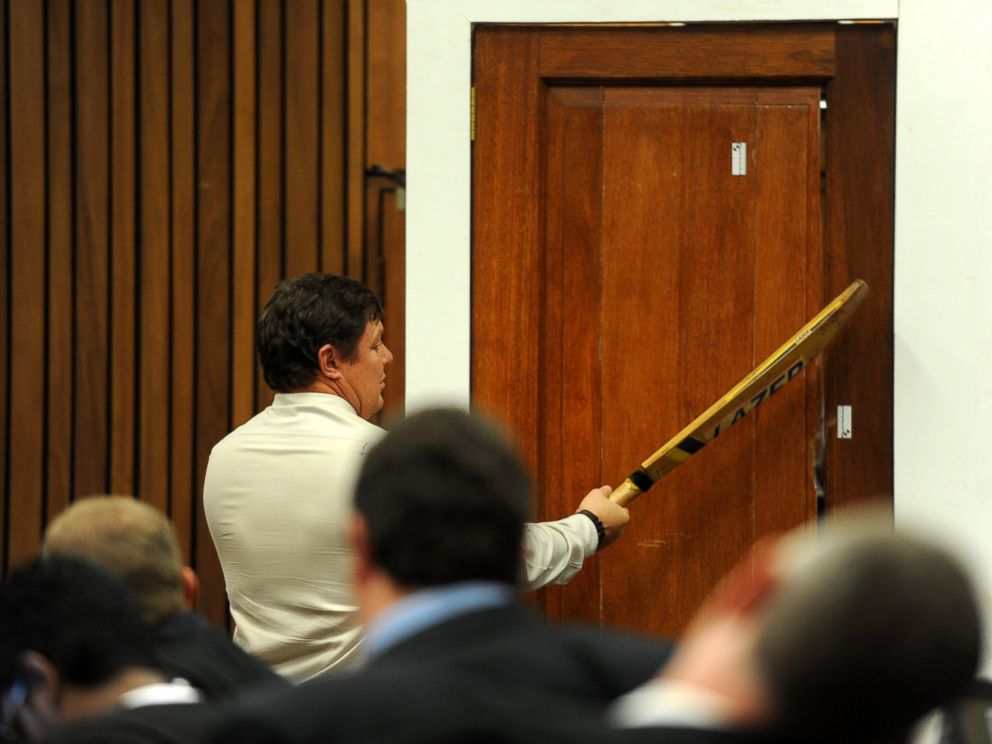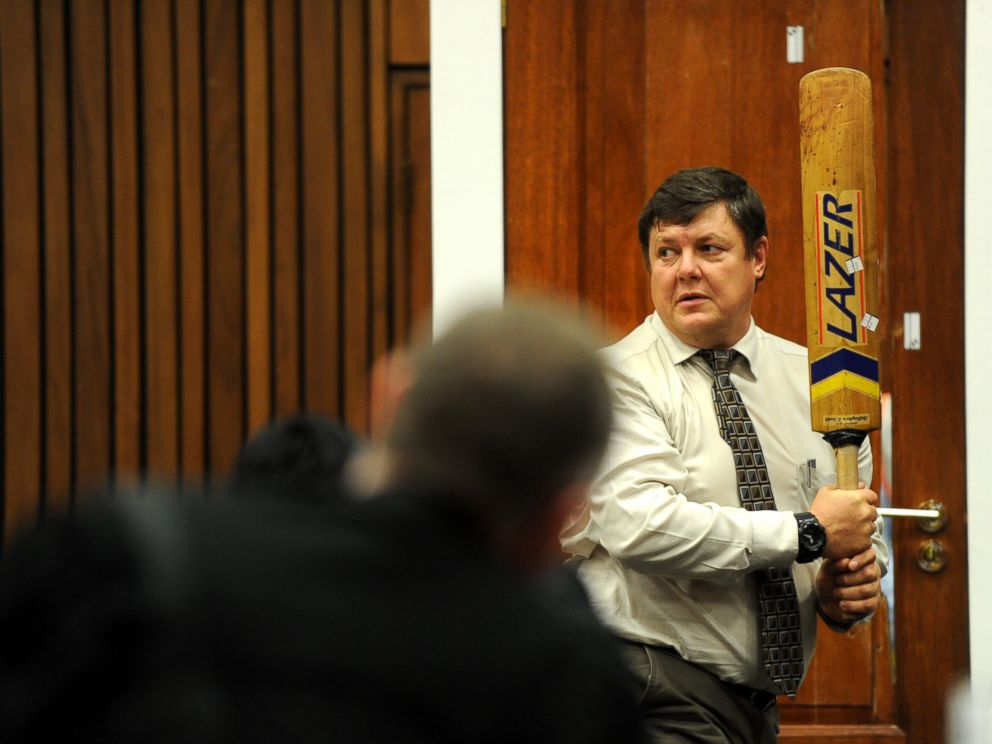 Vermuelen is expected to return to the stand on Thursday for cross-examination.
The trial of Pistorius, 27, is being billed as the "trial of the century" in South Africa. If the athlete is convicted of murder, he could be sentenced to at least 25 years in prison before he is eligible for parole.