Parents of boys rescued from cave and now at Thai hospital are told, 'no hugging' yet
The eight rescued boys are being kept in quarantine in a hospital.
The eight boys rescued from a jungle cave in Thailand where they were trapped for more than two weeks are still out of reach of their relieved parents.
The boys brought out of the cave Sunday and Monday are being treated in a hospital in Chiang Rai, but are being kept in quarantine for now by doctors concerned that they could contract or spread infection.
The eight are among the 12 members of the Wild Boar youth soccer team who along with their coach got trapped in a flooded cave in northern Thailand on June 23. The other four boys and the coach are still to be rescued.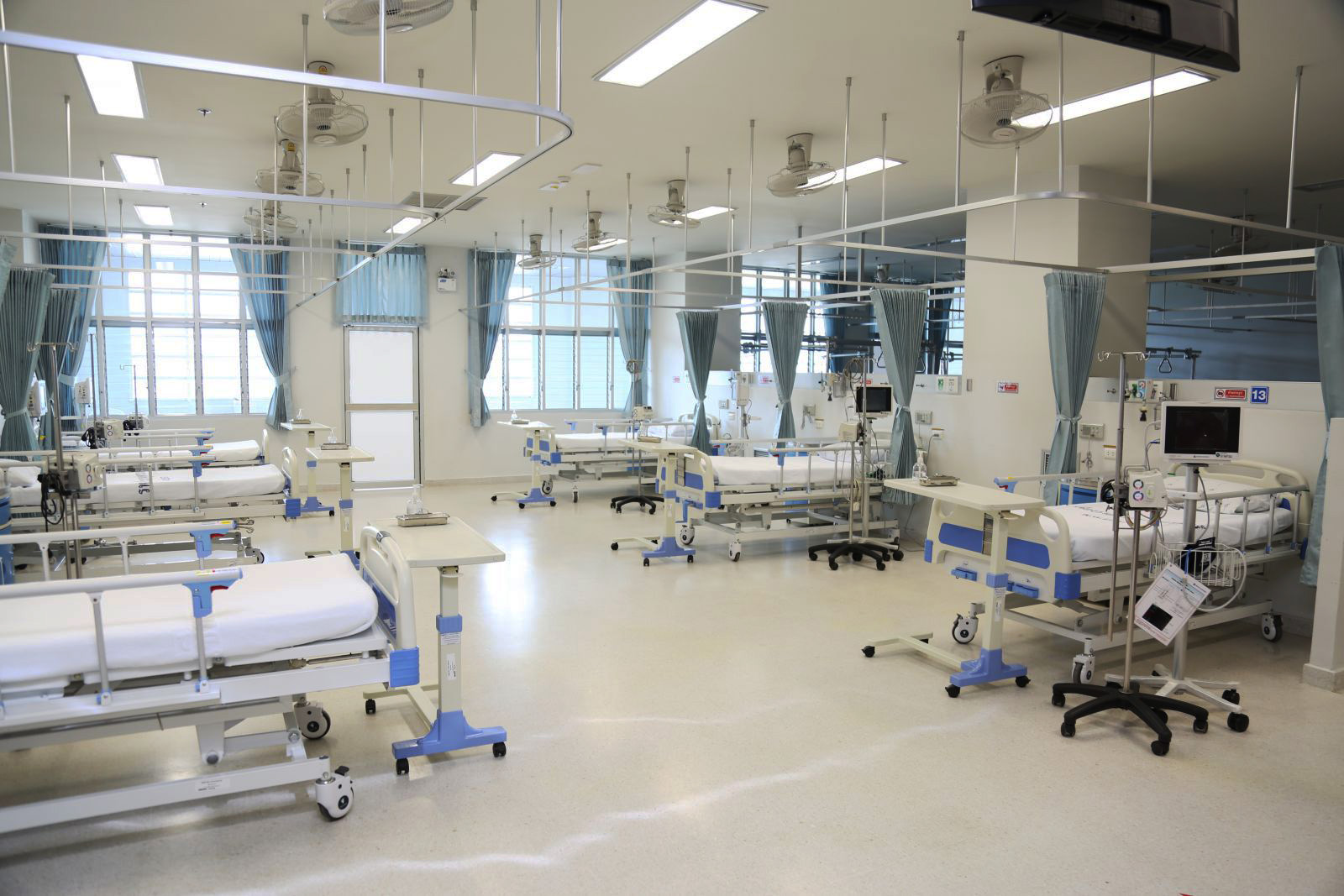 The head of Thailand's Health Department said doctors at the Chiang Rai Prachanukroh Hospital are applying treatments and putting the boys who have been rescued through a battery of tests to determine their conditions to help them recover from the nightmarish ordeal of being marooned in the Tham Luang Nang Non cave.
A public health official said at a press conference Tuesday morning local time that two of the boys have confirmed lung infections, though it appears as though all of them do.
Once they reach hospital, the official said they evaluate their heartbeat and lungs, and conducts X-rays, and give them vaccinations, vitamin B and antibiotics.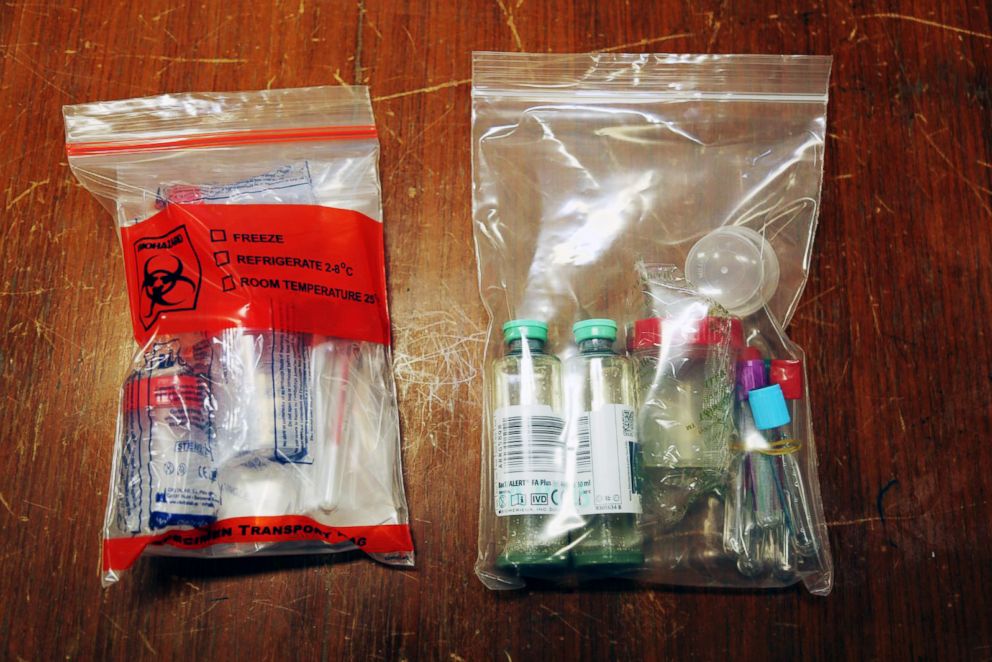 Chiang Rai provincial Gov. Narongsak Osatanakorn said at a news conference that the four boys rescued Monday were "safe and sound" and brought to the hospital in better condition than the first four boys saved on Sunday.
The boys are being kept isolated on the eighth floor of the 14-story hospital as their parents wait anxiously to see and comfort them, officials said.
"They will be kept away from their parents for a while because we are concerned about infections," Osatanakorn told reporters, referring to the first four boys rescued Sunday.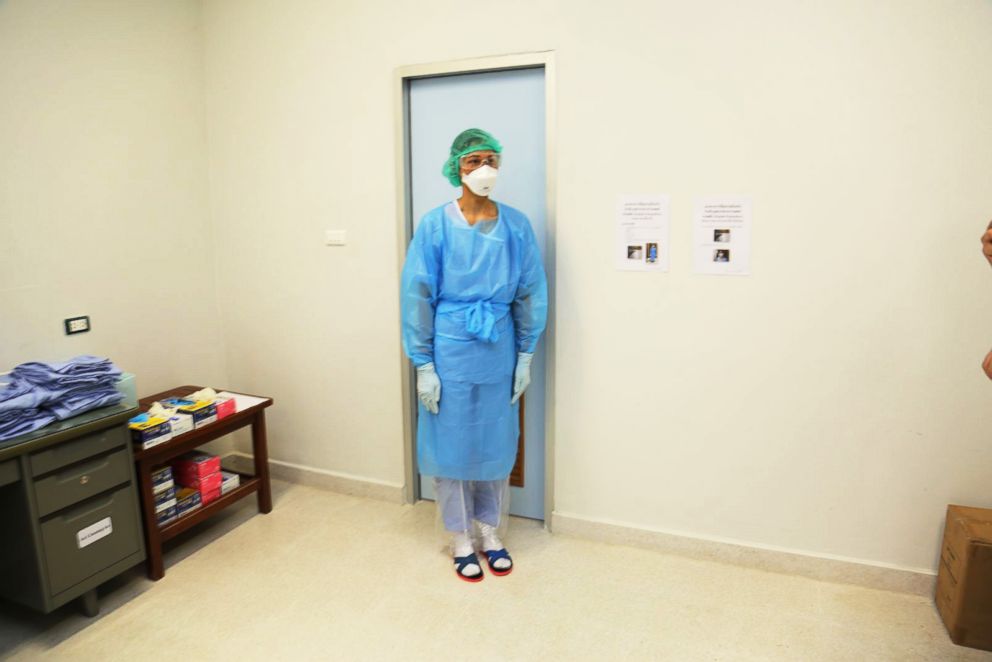 Hospital officials divised a plan to allow parents to see the boys "at a distance through glass." The parents were told there will be "no hugging or touching the boys" until after results of blood tests come back. Officials said Tuesday the tests were sent to Bangkok and they expect results in about two days.
The first group of boys rescued did get a chance to see their families through a window, officials said Tuesday.
The boys could be quarantined for up to 48 hours.
Officials said Monday that the first four rescued boys were all "good and happy" after spending 16 days trapped inside the cave but that they were complaining of being "hungry."
"I believe they want to eat khao pad kaw pow [fried rice and basil]," Osatanakorn said.
But Osatanakorn said the boys are being fed Congee, Chinese rice soup.
Medical exams for the four boys began before they even left the cave. Doctors and nurses at a triage camp set up just inside the mouth of the cave gave the boys quick physicals before they were sent to the hospital in Chiang Rai.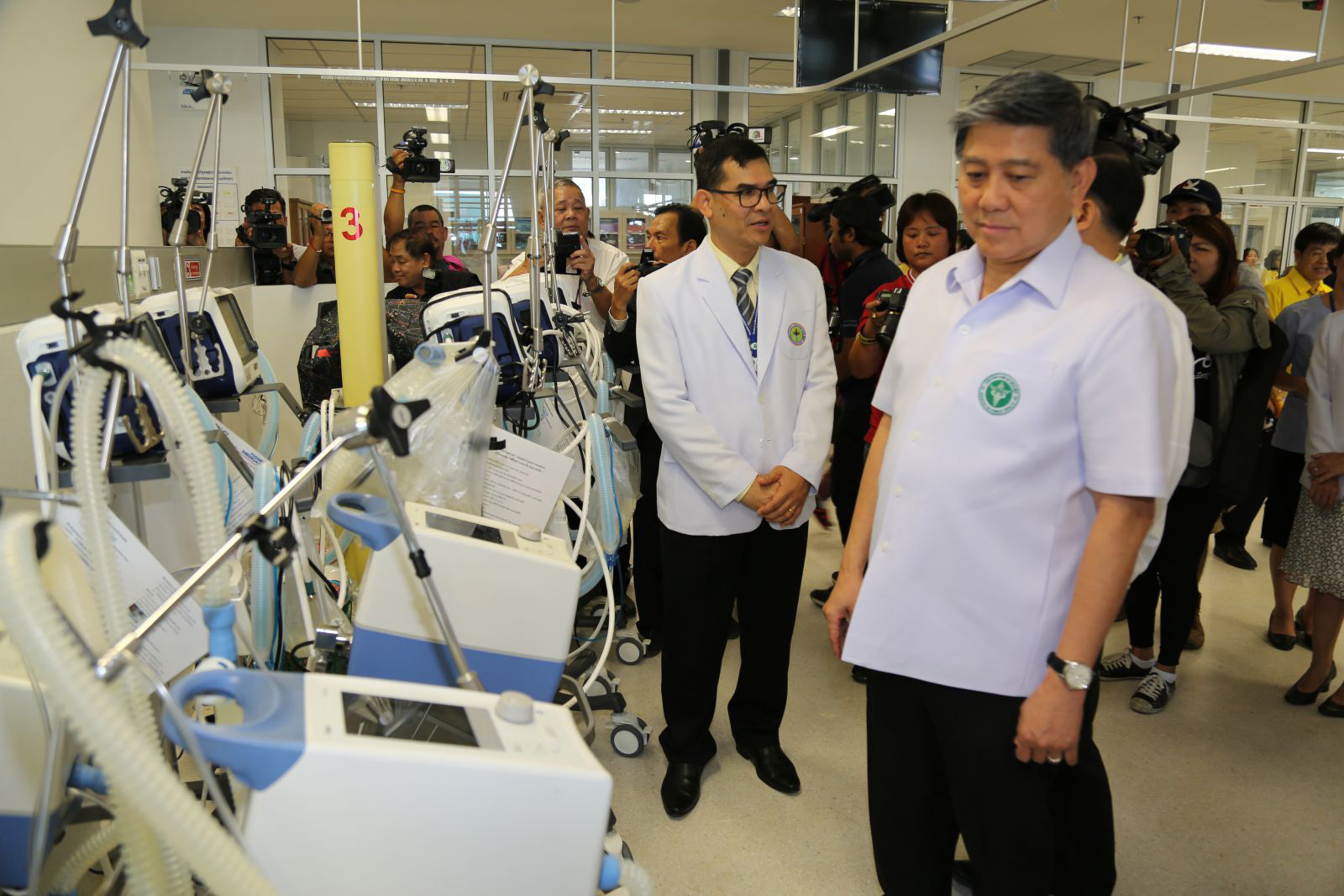 While no details were shared on their exact conditions, Dr. Jennifer Ashton, ABC News' chief medical correspondent, said doctors will likely evaluate their mental as well as physical condition.
"When they're deprived of light and their comfort issues from home, there can be psychological sequelae that have to be addressed, and we've seen that before with people who have been held hostage or in kind of difficult environmental situations," Ashton said, using a medical term for the after-effects of a traumatic incident.
When the missing soccer team was located on July 2, rescue medics who reached them evaluated all the boys and their coach and divided them into three categories: red for critical condition, yellow for serious condition and green for stable condition.
"With our informal assessment, we found that most of the boys are in green condition," Osatanakorn told reporters. "Maybe some of the boys have injuries or light injuries and would be categorized as yellow condition. But no one is in red condition."
Dr. Ashton said the boys are possibly weak from lack of solid food and from being sedentary on a small beach inside the cave.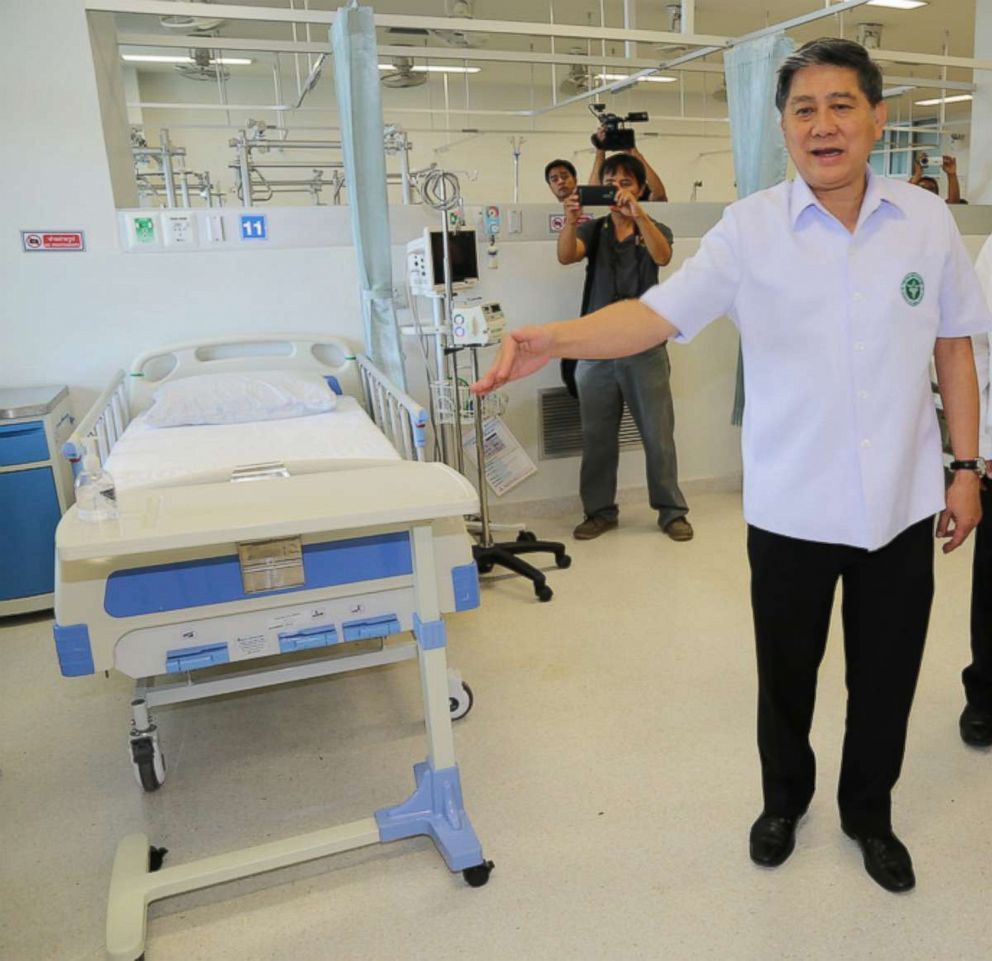 "This is a catabolic state for these kids and this coach, meaning they are breaking down muscle because their physiologic state of stress is so high," she said.
It wasn't until Tuesday that the first set of kids were allowed solid food, but they are not being allowed spicy food yet, health officials said. The kids have requested chocolate, but aren't allowed to eat it for now.
Dr. Paul Auerbach, a professor of emergency medicine at Stanford University School of Medicine, told ABC News that it could take several days for doctors to replenish the nutrients the boys lost during their cave ordeal.
"In terms of re-feeding and the regaining of strength, there's only a certain amount of energy that you can re-accumulate, and it doesn't happen in just a couple of days," Auerbach said. "So to get them back to their baseline -- which would require food, water, vitamins, all the nutrients that we normally have, plus reasonable exercise of muscle tone -- would take a matter of weeks."
He said he expects some of them will suffer from post-traumatic stress disorder.
"They will be hypervigilant, they may have nightmares, they may be fearful, they may regress a bit in their behavior. Some of them may actually get a little bit depressed," Auerbach said. "They'll avoid certain circumstances. They probably won't like enclosed spaces. They'll need support through that."
"Hopefully," he added, "in the long term, they'll also come away with new strengths that they never had before."
Officials said they expect the hospital to hold the boys for about seven days.