— -- Former U.S. Marine Amir Hekmati is suing Iran for the torture he says he suffered at the hands of Iranian spies and guards in prison in Tehran, including beatings, electric shocks and "extreme and continuous psychological torture," during his more than four years in captivity on espionage charges.
Hekmati, who was born in Arizona and lives in Michigan, filed the suit late Monday in a Washington, D.C. federal court. It details what Hekmati describes as his brutal detention and reveals how Iranian intelligence officers purportedly tricked him into providing a false confession just a few months after he was arrested in August 2011 while visiting his grandmothers in the Iranian capital.
"During those [first] months, and during the entirety of his four and a half years in captivity, Mr. Hekmati suffered prolonged and continuous physical abuse at the hands of the Iranian Ministry of Intelligence," the suit says. "The torture that Mr. Hekmati endured included being whipped at the bottom of his feet, struck by an electrical Taser to his kidney area, forced to stay in stress positions for hours at a time, and hit with batons."
The suit says guards threw water on the floor of his cell and kept bright lights on 24 hours straight to keep him from sleeping. They would also force him to take lithium and "other addictive pills," get him addicted, and then suddenly take the pills away so that Hekmati would suffer from "withdrawal symptoms."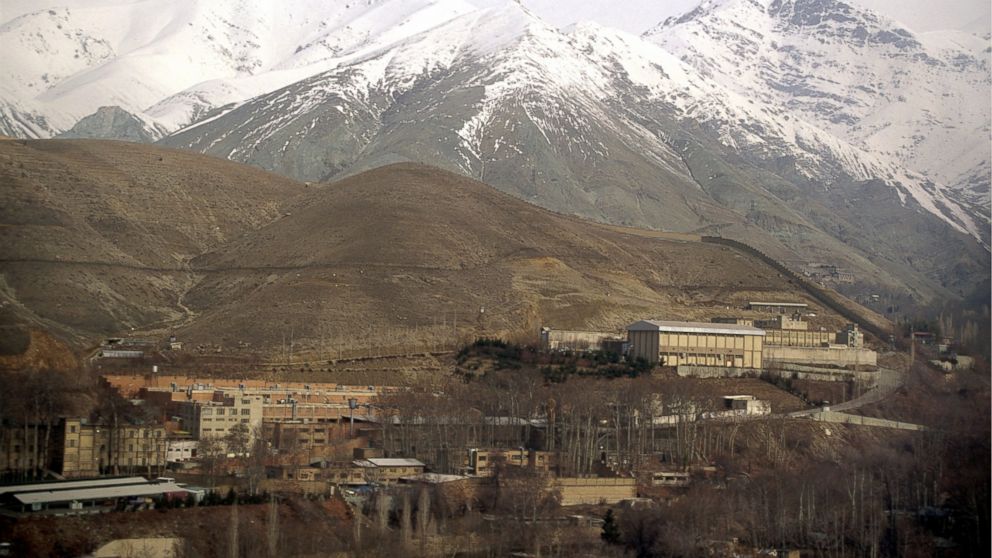 "After months of trauma, in December 2011, Mr. Hekmati's abusers shifted their tactics. They transported Mr. Hekmati from Evin Prison to Esteghlal Hotel, dressed him in civilian clothes, gave him food and cigarettes, and told him he would be released immediately if he agreed to be interviewed for an internal training video for the Iranian Intelligence Ministry," the suit says.
The suit says Hekmati was told to confess that he worked for the CIA. He initially refused but was told he would be returned to solitary confinement if he did not give a confession for the training video.
"Mr. Hekmati, having suffered months of physical and psychological abuse, ultimately complied in hopes of being released and reunited with his family, as his abusers had promised," the suit says.
But the Iranian officials lied, not only about Hekmati being released, but about the true purpose of the confession, according to the suit. It was soon broadcast on state television for the world to see.
That was the first time Hekmati's family had seen him since he disappeared four months before. Amir's father, Ali Hekmati, told ABC News after the broadcast that the Iranian claims were a "bunch of lies" and that the confession obviously had been coerced.
In a series of closed-door court hearings in Iran, Hekmati was eventually convicted and sentenced to death, but the sentence was later overturned. After more than four years in captivity -- much of it in solitary confinement and the rest with hardened criminals and rats, according to the suit -- Hekmati was released along with four other imprisoned Americans in a high-profile prisoner swap that also freed seven Iranians in U.S. custody in January.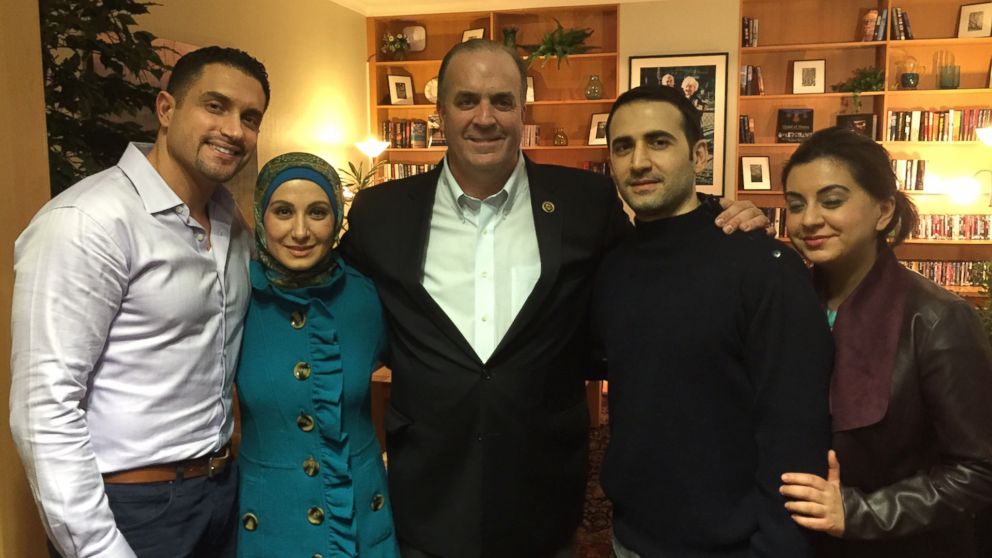 Upon returning home to Flint, Mich., Hekmati told reporters, "It's been a very long road, a very long journey… But despite all the difficulties, thank God, thanks to everyone's support – everyone from the president, Congressman [Rep. Dan] Kildee, everyday Americans, I'm standing here healthy, tall, with my head held high."
But Monday's filing also stated that Hekmati has been greatly affected by his ordeal in Iran.
"Mr. Hekmati's confinement caused him severe and extreme psychological distress, both during his imprisonment and after his release," the suit says. "Since returning home, Mr. Hekmati has suffered prost-traumatic stress disorder and other lasting psychological damage from his captivity and torture."
Hekmati is seeking economic, compensatory and punitive damages from Iran. ABC News was unable to reach a representative of the Iranian government at the Iranian Interests Section at the Pakistani Embassy in Washington, D.C. for comment for this report.
Scott Gilbert, the lead attorney representing Hekmati, said he doesn't expect Iran to "show up" in the court battle, but he's confident that he'll eventually be able to win a measure of justice for the former Marine.
If Iran does not participate, Gilbert said he expects to obtain a default judgment for the damages, as determined by the court, at which point his firm will turn their efforts towards finding a way to collect, potentially from frozen Iranian assets in the U.S.
"This is a very long, complicated process, but we will continue to pursue Iran to the end," Gilbert told ABC News. "I am absolutely confident that we will prevail against Iran, whether they show up or not."