— -- Fall is here and the stars of "The Chew" have fresh takes on the flavors of the season.
Michael Symon, Carla Hall and Clinton Kelly appeared on "Good Morning America" with recipes for five flavors of fall: Pumpkin, apple, sweet potato, cauliflower and carrot.
The recipes are also perfect for the hustle and bustle of the new season. Most can be made in 20 minutes or less.
Try these recipes in your own kitchen for a taste of fall cheer!
Apple
Clinton Kelly's spiced apples with cream
"I like to think of this dish as sort of a deconstructed apple pie," Kelly wrote about his recipe in the new cookbook, "The Chew Quick & Easy: Stress-Free Recipes for Every Occasion."
"This is perfect for those of you who feel like you might not be up to the challenge of a full-on pie, and it comes together so quickly that it's great for a last-minute dinner party," he wrote. "It's the perfect dish to ease your way into fall."
Michael Symon's turkey and ham cutlets with apples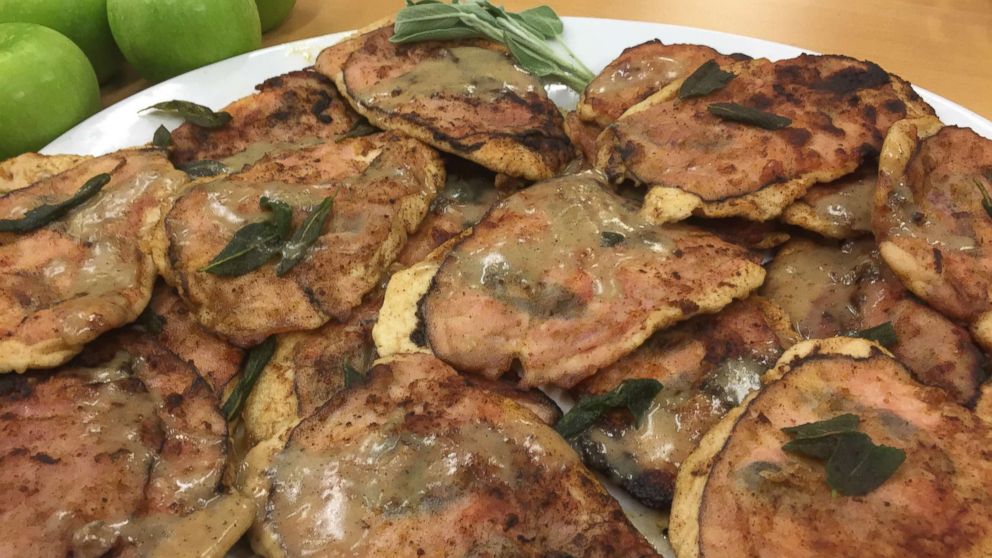 Carrot
Clinton Kelly's carrot ginger soup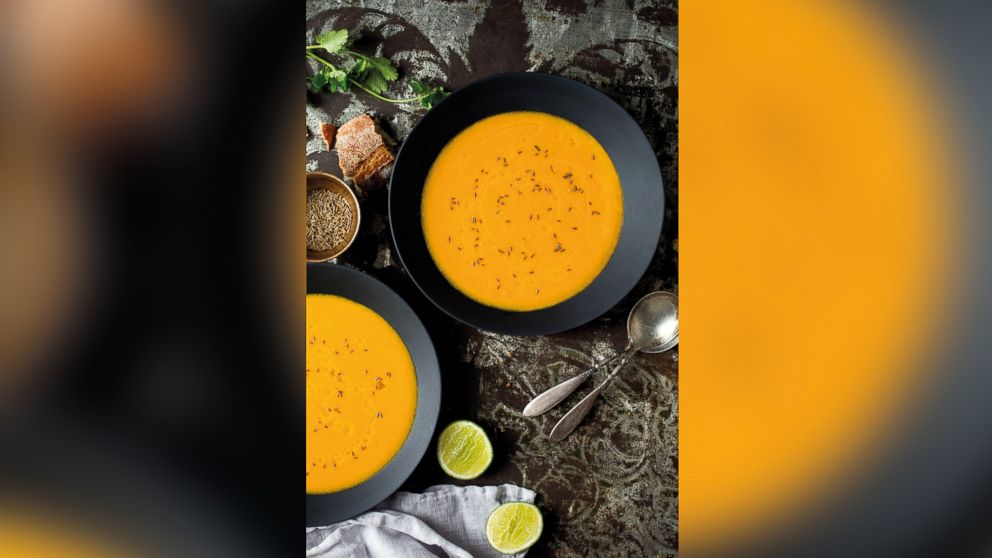 "I created this dish for a busy mom of three who was looking for an easy meal to whip up for her boys after a long day of school and winter sports," Kelly wrote. "It's always a struggle to get a hot and healthy meal on the table when you're in a hurry. ... Fill a thermos and take it with you on your next ski trip or winter hike."
Cauliflower
Carla Hall's cauliflower risotto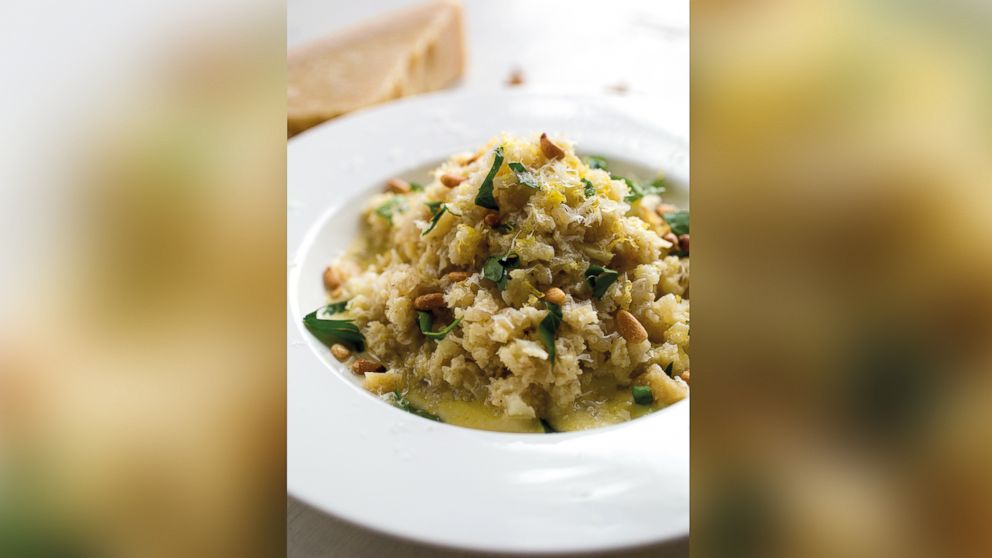 Hall said this dish is "so packed with flavor" you will not notice it is also low-carbohydrate.
"Traditionally, risotto is made with a slow-cooking, short-grain rice that requires a ton of effort and basically keeps you tied to the stove, afraid to move, for hours at a time. Well, not my cauliflower version," she wrote. "Nope, mine takes just minutes for the cauliflower to absorb all of that great flavor."
Pumpkin
Carla Hall's spice linzer cookies
Sweet Potato
Michael Symon's sweet potato gratin