In Disney's animated classic "The Little Mermaid," the story's protagonist Ariel sings her little heart out about wanting to be "Part of Your World" and walk among the humans.
But in real life, many water enthusiasts pine for the opposite experience: acting out a fantasy of swimming as gracefully and buoyantly as a mermaid.
And now they can. No ticket to Atlantis, necessary.
AquaMermaid, which opened earlier this month in Montreal, Quebec, is a fitness program that bills itself as a "mermaid school," offering children and adults classes in which they can slip on a monofin and live to tell the tale.
"I'd been doing some modeling and a friend asked me to do an underwater photo shoot wearing a mermaid tail," explained founder Marielle Chartier Hénault, 24, on how she came up with the idea. "People kept stopping by the pool, laughing and smiling, and I felt like it was such a happy environment."
Inspired by the response she'd received at the photo shoot, Chartier Hénault decided to launch her own business offering the experience to others as part of a fitness program.
"Some people think it's a joke, and in general they assume it's really easy to move around [wearing a monofin] but once they put the tail on they realize you need to know how to swim," she told ABC News. "It's hard, it involves a lot of core work and you really need to understand the weight movement of your body using the butterfly technique."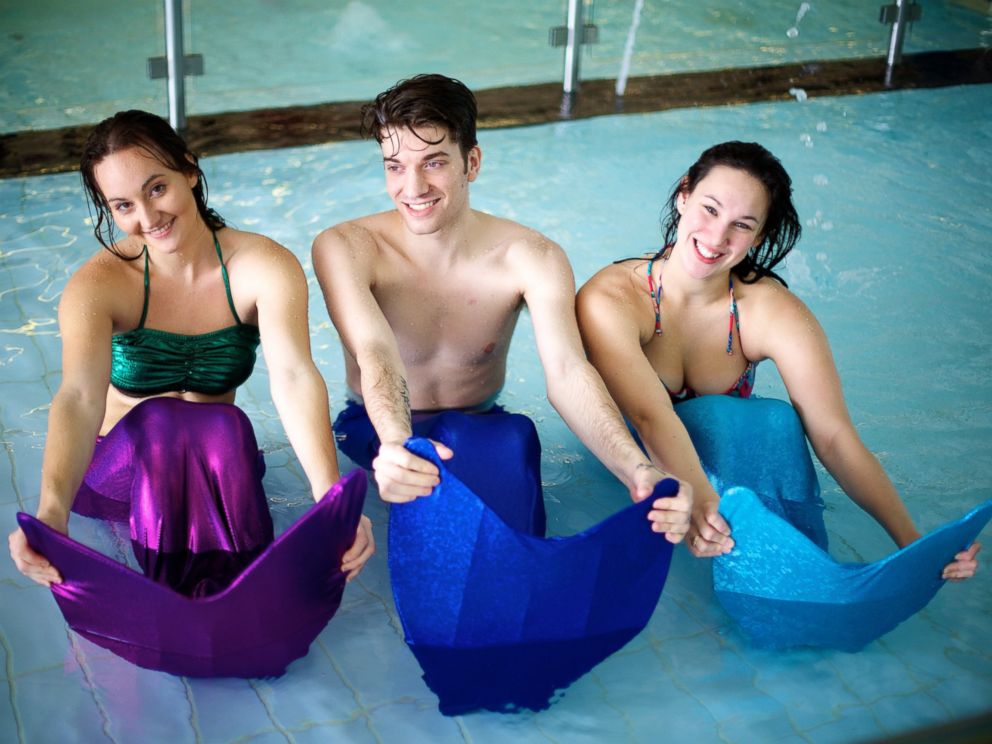 Because of the dual languages spoken in Montreal, the school operates under two names, AquaMermaid and the French translation AquaSirene.
But a mermaid's appeal appears to be universal.
Since launching in the first week of February, more than 150 people have signed up for classes, birthday parties or other private events featuring mermaid school instruction. All students receive a monofin to slip on during the workout with a plastic tail at the bottom and a colorful sleeve that wraps around the lower half of the body.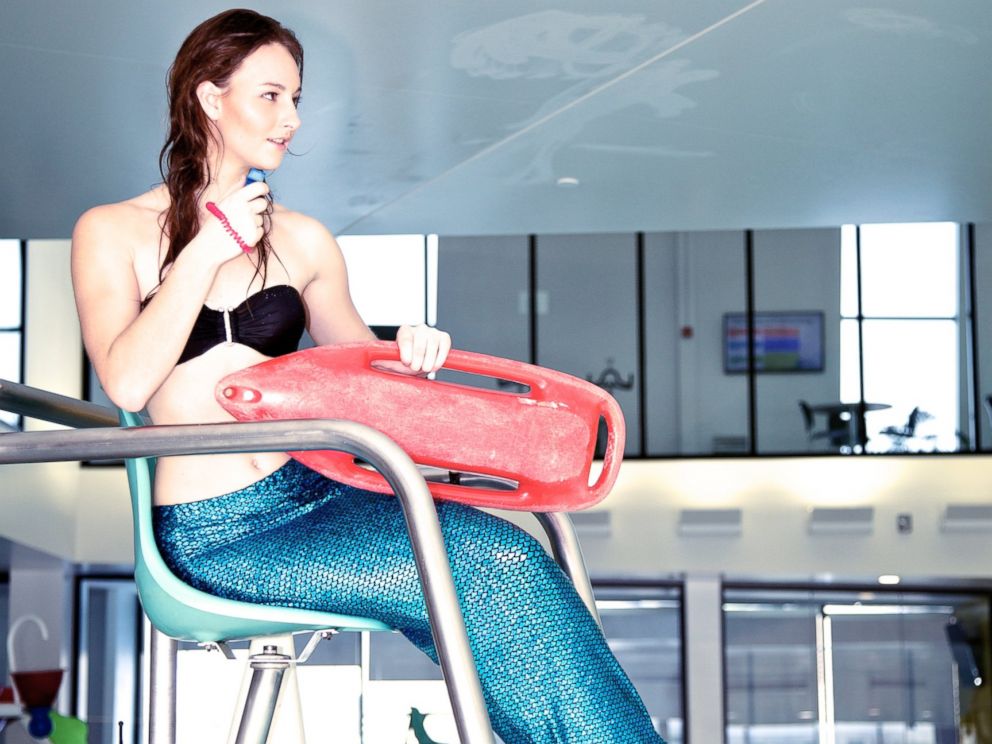 "It has been cool that so many men have come out," said Chartier Hénault, of her mermen students. "They quickly realized that it involved a lot of core muscles, cardio and a really good workout."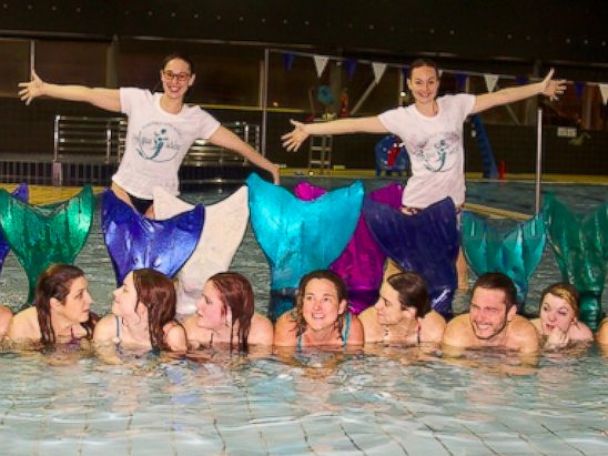 But more than any health benefits, Chartier Hénault feels she is allowing anyone from age 7 and up to live out a fantasy.
"It's more about having fun and having a dream come true," she said. "Nothing with mermaids existed before in Canada. I am hoping to bring the idea to the U.S. soon."