— -- Celebrities are stripping off their clothes to pose with sea creatures in an effort to bring awareness to fragile ocean life.
As part of an annual photo project coordinated by Fishlove -- a U.K. nonprofit group devoted to protecting the Earth's marine ecosystems and promoting sustainable fishing practices -- stars ranging from Dame Judi Dench to Sir Richard Branson to Helena Bonham Carter were photographed in the buff alongside various sea creatures.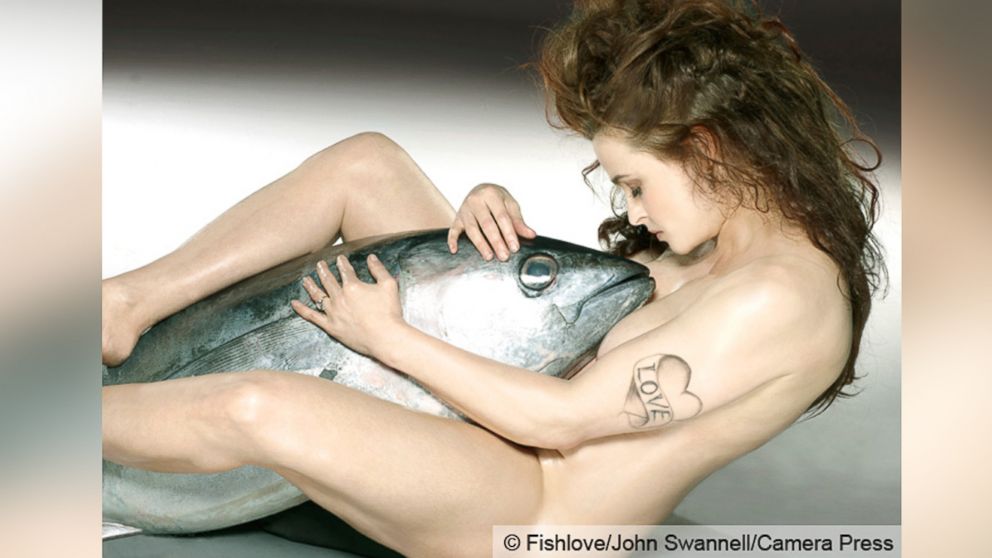 Funds raised via sales of the Fishlove portraits in 2015 are being funneled to the Blue Marine Foundation and Oceans 5 campaign to protect 20% of the world's oceans by 2020.
Previous campaigns have supported other groups, such as BLOOM and End of the Line.
Today, the images have taken on special significance across the Internet due to World Oceans Day, an international effort to raise awareness regarding sea life.