In wake of school shooting, families, friends gather as more loved ones are laid to rest
The funeral service for one of the victims, Joaquin Oliver, 17, is Saturday.
February 17, 2018, 11:53 AM
— -- A 17-year-old boy whose last social media post said his girlfriend was "a greater blessing than I could ever imagine" was mourned by hundreds at a funeral today, the latest service for the 17 people killed in a shooting massacre at a Florida high school.
Joaquin Oliver was a student at Marjory Stoneman Douglas High School in Parkland, Florida, where a former student allegedly opened fire Wednesday. It's the deadliest school shooting in the U.S. since the 2012 rampage at Sandy Hook Elementary School in Newtown, Connecticut, that killed 26.
Oliver was born in Venezuela and became a proud U.S. citizen in January 2017, according to ABC affiliate WPLG. He was an avid fan of Venezuala's national soccer team, American football, basketball, Florida State University and R&B artist Frank Ocean.
His last social media post was dedicated to his girlfriend Victoria Gonzalez.
"Thank you lord for putting a greater blessing than I could ever imagine into my life this past year," he wrote. "I love you with all my heart."
Gonzalez, in an interview with "Good Morning America" remembered him as "the most incredible soul ever."
"His heart was so big; all he did was love everyone," she said. "He told me all the time that what he wanted in life was to make everyone else feel loved.
"He was everyone's hero."
Most of the mourners who came out to pay their respects to Oliver's funeral on Saturday afternoon, according to ABC News affiliate WPLG, wore sports jerseys as a tribute to the youth they nicknamed "Guac."
Funeral services have already been held for some of the other victims. The service for Alyssa Alhadeff, 14, who played soccer, was held in North Lauderdale on Friday morning. The funeral for Meadow Pollack, 18, a college-bound senior, took place in Parkland on Friday afternoon.
Meanwhile, President Donald Trump made a series of phone calls to offer his personal condolences and support and also get updates from his Mar-a-Lago Club in Palm Beach, Florida. He spoke to Parkland Mayor Christine Hunschofsky, Broward County Commissioner Michael Udine, and Marjory Stoneman Douglas High School Principal Ty Thompson.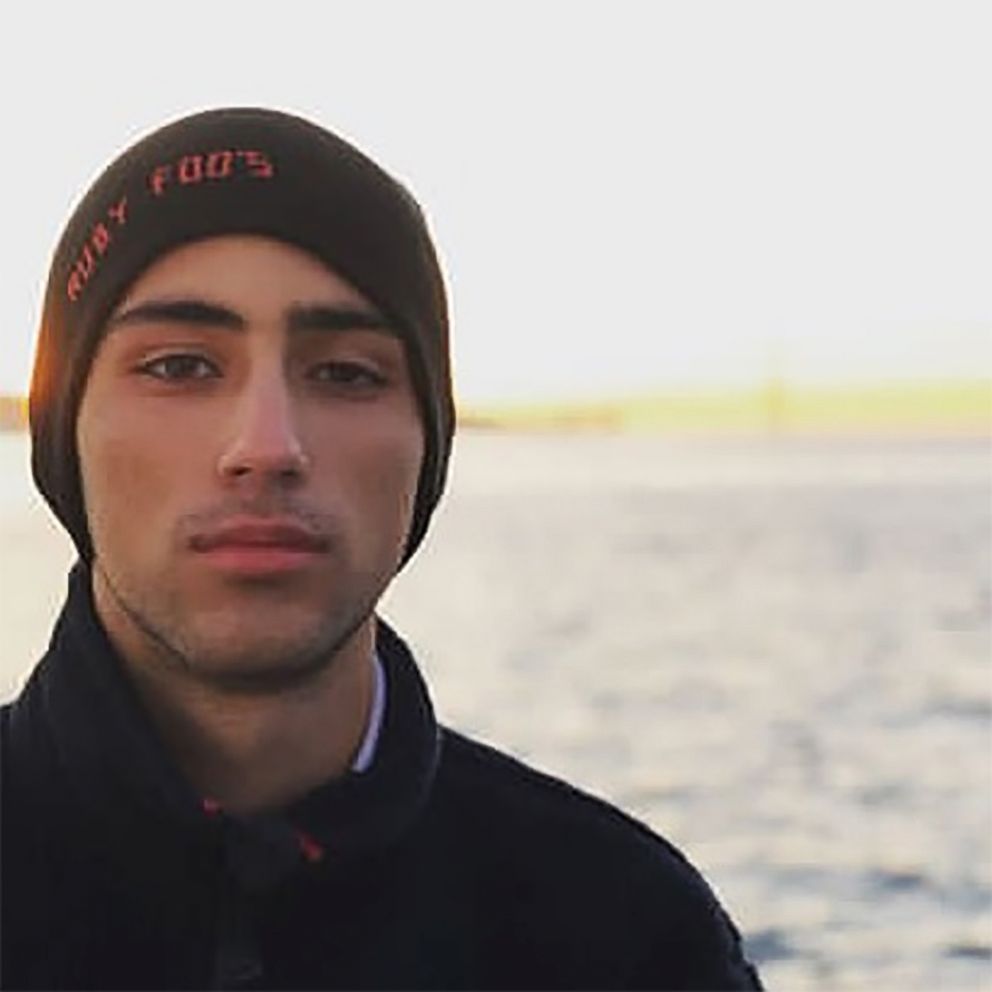 Since the mass shooting, there have been multiple community vigils and religious services in Broward County in the wake of the Feb. 14 shooting.
Life Fellowship Church in Coral Springs organized a prayer and peace walk around the community Saturday morning. Alexander-Levitt Funerals and Cremations in Tamarac will host a candlelight vigil Saturday evening. First United Methodist Church in Coral Springs will hold prayer services Sunday morning. And, Tomorrow's Rainbow, a non-profit in Coconut Creek, is hosting candlelight vigils and offering bereavement counselors every night through March 10 from 6 to 7:30 p.m. ET.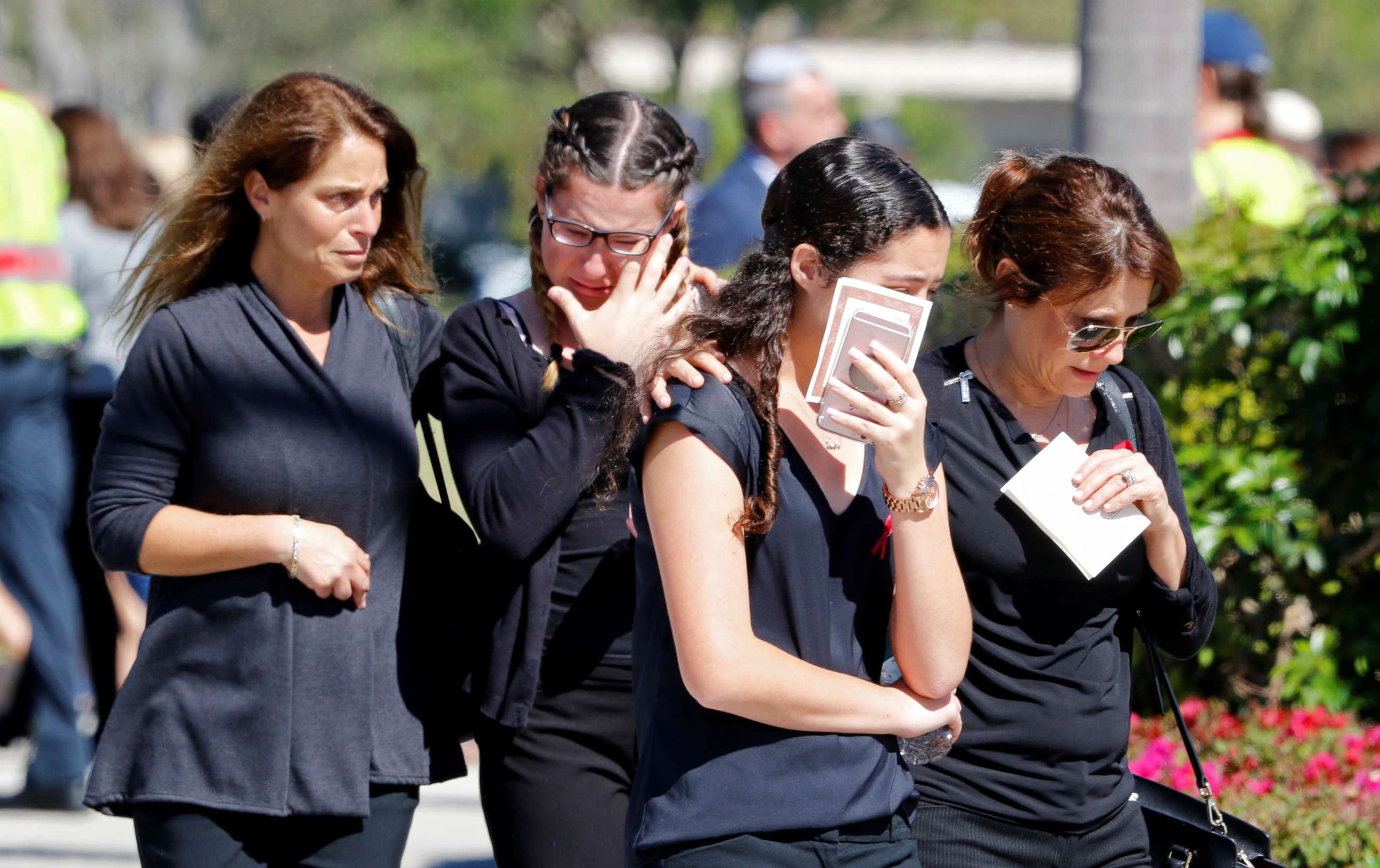 Investigators believe approximately 150 shots were fired during Wednesday's attack, a law enforcement source told ABC News. In addition to the 17 killed, more than a dozen people were injured. As of Saturday, the hospitals have one patient in critical condition and four patients in fair condition.
The Broward Education Foundation, which raises money for the public school system, has set up an official page on crowdfunding site GoFundMe for those wanting to make monetary donations to the affected individuals and families. There are other pages set up for specific victims and their loved ones.
GoFundMe spokesman Bobby Whithorne said they have removed campaigns with no direct connection to the victims in the shooting or their families.
"We guarantee the money raised by those campaigns will be transferred to the right person," Whithorne told ABC News. "We will continue to monitor the platform and will stay in close touch with Florida officials."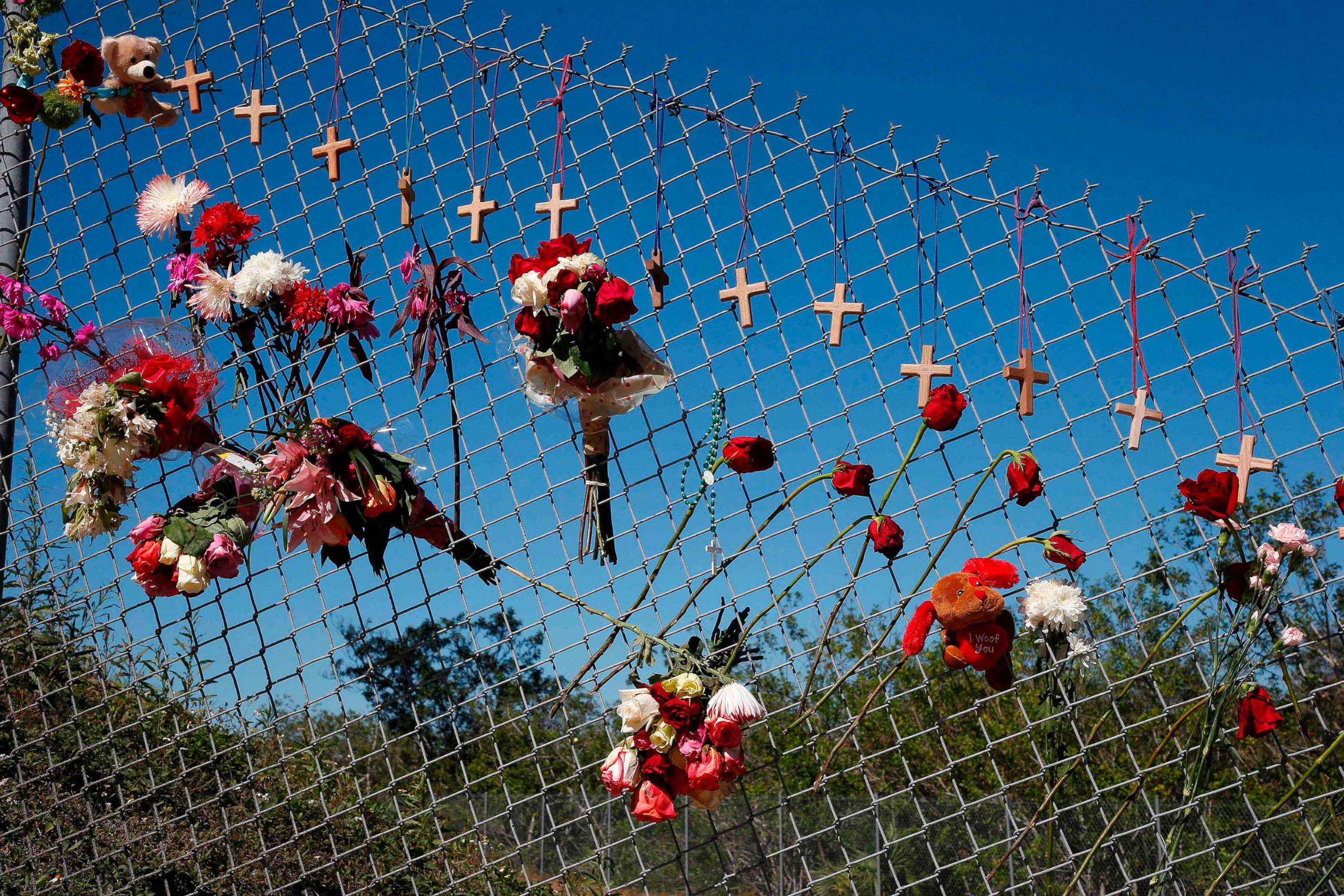 The alleged gunman in Wednesday's rampage, 19-year-old Nikolas Cruz, has been arrested and charged with 17 counts of premeditated murder. He is being held in a Broward County jail without bond.
His public defender Howard Finkelstein told ABC News' Adrienne Bankert that his teenage client is willing to plead guilty to avoid a costly, time-consuming trial in return to spare him of the death penalty, and wants the accused mass murderer to serve a life sentence instead.
"If it were my kid, I can't tell you that I wouldn't want to kill him personally," Finkelstein said. "But this isn't a matter of trying to get to a place of perfect justice.
"I'm trying to get to a place where there can be closure and we can move forward, and I think that it's in the best interest of both the defendant, the community, the victims, the prosecution -- everybody -- to end this thing. End it quickly, rebuild the community and then change it and protect it. That's my hope."
The idea here is that the harm has been done, and whether Cruz is locked up for the rest of his life or put to death by the state, "it won't make one more student safe."
Finkelstein also explained that none of the facts are in question and that Cruz's alleged shooting spree occurred after he was crying out on social media and apparently a series of breakdowns various lines of defense to prevent the bloodshed specifically calling out what he considered to be Cruz's desperate cries for help before he went on the rampage.
"This kid, in his own way, was screaming out in every way the mind knows how to scream out. He did everything including saying 'I want to go and shoot people in school.' I don't know what you can do more than that to get somebodies attention," Finkelstein said. "I don't know how much more clear it can get than somebody gutting animals with a cache of weapons with hate speech and posting I want to become a professional school shooter."
Beyond Cruz's mental state and shirking meds Finkelstein blames himself for having blind spots and allowing for lapses in law enforcement, social services and education to not be able to thwart what he dubbed Broward County's 9/11 and "the worst crime I've ever seen."
"We all failed here," he said, noting the sheriffs and social workers and feds aren't bad, but the system needs to be fixed. "The reason this worked is we don't have a system. The whole thing is made up of words to make it sound like we have a system, we have wrap-around services."
Earlier today more than 100 protesters stood outside the National Rifle Association headquarters in Fairfax, Virginia, on Friday night, demanding action on gun control following the school shooting in Florida. Among the crowd of demonstrators were friends of some of the students and faculty members who were killed at Marjory Stoneman, as well as Rep. Gerry Connolly, D-Va., and relatives of those fatally shot at Virginia Tech in 2007.
"Children are dead because of you," Connolly said of the NRA, according to ABC affiliate WJLA.
ABC News' Adrienne Bankert and Josiah Bates contributed to this report.