Drew Peterson is facing words from the grave that could send him to jail for the rest of his life.
Peterson, the 56-year-old ex-cop who loved to talk, has been silent for the last year -- locked up -- charged with killing his third wife, Kathleen Savio, whose body was found in a bathtub in 2004.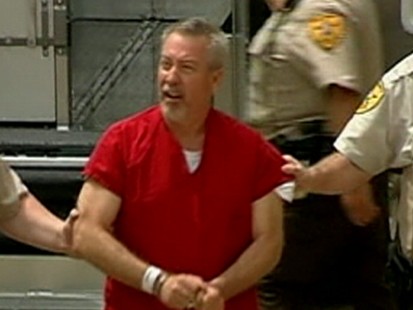 The prosecution's case against Peterson is being constructed around Savio -- in an unprecedented attempt to use hearsay evidence from the dead.
"It is being built on the words, the alleged words, the unproven words of a dead person being conveyed through her friends, relatives and acquaintances," said Peterson's attorney, Joel Brodsky.
The pre-trial hearing came to an end Friday, after the judge heard testimony from more than 60 witnesses, including Savio's family and friends, who say that Savio told them she expected her husband to kill her.
The hearing centered on a 2008 Illinois state law, dubbed "Drew's Law," which allows for hearsay evidence in first-degree murder cases if prosecutors can show a defendant killed a victim to prevent him or her from testifying.
Savio's sister, Susan Doman, who testified in the pre-trial hearing earlier this month, said Savio predicted Peterson would kill her.
"She said, 'Drew is going to kill me and it's going to look like an accident...He can make me disappear,'" Doman recalled.
Peterson, who was charged in connection with the death of Savio in May 2009, has pleaded not guilty to her murder.
Drew Peterson: 'I Was a Smart Ass'
"Nightline" sat down for an interview with Drew Peterson in January 2009, when the former Illinois cop was under siege from the media after his fourth wife, Stacy Peterson, disappeared in 2007.
Peterson was named a person-of-interest and shortly thereafter police re-opened the case surrounding Kathleen's death in 2004, which had originally been ruled an accident.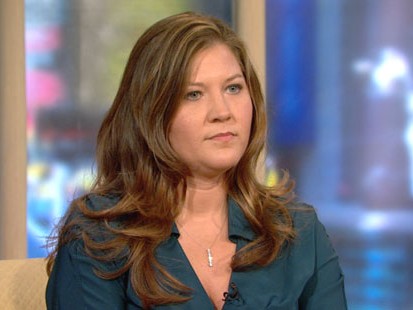 Savio's body was exhumed as part of lengthy police investigation when Stacy Peterson went missing.
Witnesses: Kathleen Savio Feared Drew Peterson
When asked about his relationship with Savio, Peterson called it "very comical" and "witty," but later admitted it was tempestuous -- and that police were called to their house on 18 separate occasions.
"I was a smart ass. She'd get mad at me for something. She'd be going off on a rampage and instead of calming her down, I'd look at her and go, 'Let me talk to Kathy now. I can't do this.' It would set her off even worse," he told Bashir.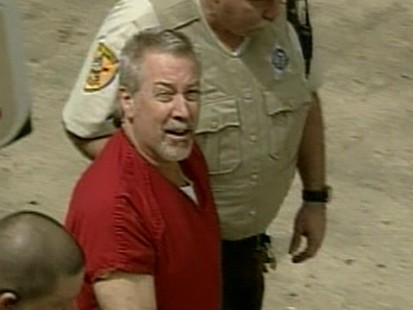 Peterson said he enraged Savio. "It was just what came out. I didn't do it on purpose. I didn't want it to happen, but that's what flew out," he told ABC News.
Dorman said she was aware of the couple's troubles, but said nothing at the time. Given Peterson's position in local law enforcement, Doman said it would have been nearly impossible to inform the police of the suspected threats against her sister's life.
"How could I inform the police?" she said. "Drew was the police. He controlled everything."
Drew Peterson and Kathleen Savio divorced in 2002. Two years later, Peterson said he raised the alarm and rushed to her house after Savio failed to return his calls.
"I heard screaming upstairs and her friend Mary went upstairs and she was dead in the bathtub," Peterson said. "I checked for life signs and I knew at that particular time I didn't belong there, so I called for additional police units to show up and take charge of the scene."
Peterson revisited the scene of Savio's death during our January 2009 interview. He seemed remarkably detached and unemotional as he recalled finding his ex-wife, dead, with a gash in her head.
"It's my kids, I got them out of their as quickly as possible after it happened. They went back for their things and it was kind of emotional, but it was kind of like what can you do? Life goes on," Peterson said.
Marriage, Then Disappearance, in Two Cases
According to the original autopsy, Savio drowned accidentally. Within a year, Peterson married his fourth wife, Stacy, and they had two children. In 2007, Stacy Peterson disappeared.
Police never located Stacy, but they did find e-mails she allegedly sent to friends, revealing intimate details of her relationship with Peterson, calling it "controlling, manipulative and somewhat abusive."
Peterson questioned the authenticity of the e-mails in the January 2009 "Nightline" interview.
Drew Peterson Case: Voices From the Grave
Stacy Peterson's minister, Neil Schori, also spoke with us, claiming the reason Stacy disappeared was because she knew the truth about how Peterson's third wife had died.
Again, Peterson questioned the minister's story and legitimacy.
"I heard that, but again, wouldn't you seek out authorities if you heard that coming out of somebody's mouth? And I really question whether she really said it or it's something he fabricated," Peterson said. "But from my understanding, the minister's story has changed since he initially said this."
Schori, who testified in last month in the pretrial hearing, previously claimed that Stacy told him Peterson murdered Savio. He later said that Peterson told Stacy to lie about his whereabouts the night of Savio's murder.
Savio allegedly wrote to former Assistant State's Attorney Elizabeth Fragale, expressing fears that her estranged husband might kill her. She also appears to have written a letter to a friend, Pam Bosco, saying, "I love you, if anything happens to me, he killed me. It wasn't an accident."
Savio's family and neighbors have come forward in Peterson's pre-trial hearing, saying each woman expressed a deep and profound anxiety that her husband was going to kill her.
Defense Calls Hearsay Evidence a 'Lynch Mob Effect'
Peterson's defense attorneys said that despite the testimony, the defense has failed to prove Peterson was involved in Savio's death.
"Why is it that so many people from varied backgrounds… all seem to be saying that his wives told them that he was likely to kill them?" said Peterson's attorney, Joel Brodksy. "I think it's almost like, call it a mob effect, a lynch mob effect. Everyone wants to jump on the bandwagon because they want a result."
"Things are never that consistent," Brodsky said, "So when you have this, what I call eerie consistency, I think it really gives rise to lessening the credibility rather than strengthening it."
The defense maintains that Drew Peterson cannot be convicted of murder on the basis of hearsay.
When asked if the trial was akin to a modern-day Salem witch hunt, Brodksy agreed: "There's no question about it… They believe he is the devil and they want to see the devil brought down. But trust me, Drew Peterson is not the devil."
Prosecutors would not speak to us because of a standing gag order, but they're relying on the words of the dead to condemn Drew Peterson.
If Judge Stephen White decides to dismiss hearsay evidence in the case, Susan Doman said she would be heartbroken. In her eyes, Peterson is a man capable of murder.
"In my heart, he has killed her," she said. "I believe that he is a man of great secrets."