As early voting has concluded in all 50 states and Washington, D.C., at least 97 million votes have been cast in the 2020 general election, according to state data.
Nationally, voters have cast more than 70% of the total ballots counted in the 2016 general election, when 166 million Americans voted. In 2016, there were almost 43 million early votes.
Hawaii and Texas each have surpassed their 2016 general election vote total, and five other states -- Montana, North Carolina, Georgia, New Mexico, Nevada -- came close, exceeding 90% of their 2016 tallies.
The unprecedented early voting numbers are a factor of the coronavirus pandemic, with more voters avoiding potentially crowded polling places, as well as an increase in voter interest.
With 91,973,327 absentee ballots requested, voters have returned 62,197,467 mail ballots. The remaining ballots must be submitted and postmarked by or on Election Day to be counted.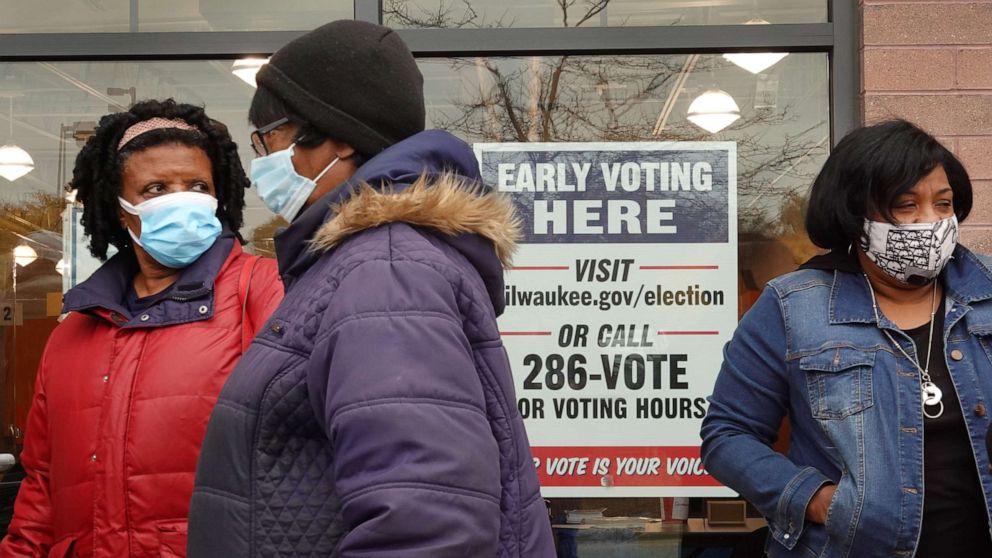 According to data presented by TargetSmart, 28.6% of early voters didn't vote in 2016, and 9.4% of the early voting electorate are first-time voters.
Across the nation, 45 states plus D.C. allowed voters to vote by mail with an excuse or allowed voters to use COVID-19 as an excuse. Texas does not allow mail-in absentee voting unless a voter has an excuse beyond coronavirus, so the historic early turnout could result in voters wary of Election Day's single-day turnout in the middle of a pandemic.
In the battleground state of Pennsylvania, only 38.1% of the total vote counted in the 2016 general election has been cast -- possibly suggesting that many Pennsylvanians were undecided before Nov. 3. In Michigan, 59.8% of the state's 2016 vote total have been cast, and in Wisconsin that figure is about 61%.