PHOENIX -- The only debate in the Arizona Senate race ended with fireworks as Republican nominee Rep. Martha McSally accused her Democratic opponent Rep. Kyrsten Sinema of treason Monday night.
The slam came in reference to a 2003 video clip that was unearthed wherein Sinema said that she wouldn't care if an American joined the Taliban.
"That's treason!" McSally nearly screamed, looking directly at Sinema.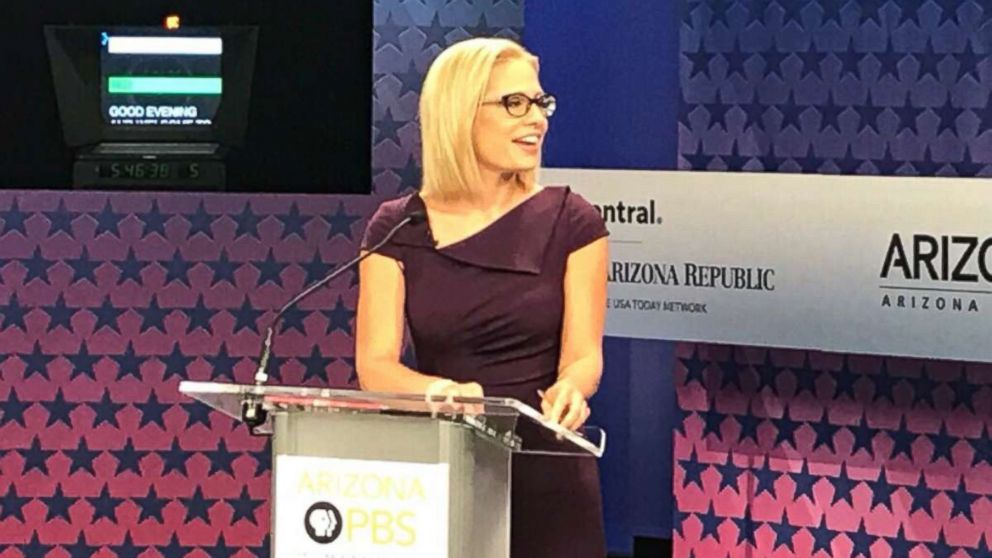 "This is the definition of treason, saying it's OK for Americans to join our enemy!" she added.
Sinema deflected, saying McSally is "just trying to cut, cut, cut and not share the whole picture."
"Martha's trying to make this Senate campaign about me," Sinema said on stage. In a gaggle with reporters afterward, Sinema called the claims "ridiculous."
That capped off a debate that was filled with a lot of she-said, she-saids, with the two candidates saying that their opponent was miscasting their stance on any number of issues, including health care, Medicare, social security, military cuts, tax cuts and cuts to coverage for pre-existing conditions.
Both candidates needed to be pressed for answers at different points in the debate.
For Sinema, that came early on, when she had to be asked three times how she would have voted if she were in the Senate for the Kavanaugh confirmation vote. She eventually said that she would have voted "no."
For McSally, she was pressed to be direct in whether or not she supports the Trump administration's implementation of the separation of families at the border. She said that no one wants to see families separated but we need to enforce the laws, so Congress should change the laws.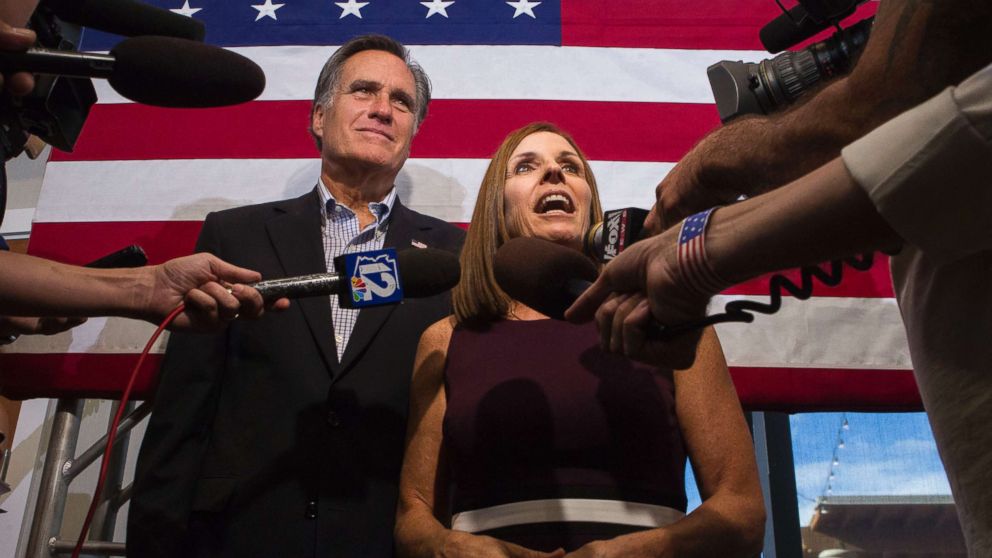 "The reality is the cartels know right now if you show up with a kid, you're going to be let go," McSally said.
One interesting point of comparison came when they addressed how they would deal with President Donald Trump.
McSally, who spent much of the primary aligning herself with Trump and noted in her opening Monday night that she's looking forward to "hosting" Trump when he comes to Mesa on Friday as part of his western swing, was asked if she was proud of the president and his behavior.
"President Trump ran for president one time and won, and he's a disrupter ... we're seeing the results from that. ... He's disrupting things for sure in Washington, D.C., but providing more opportunities for Americans," she said.
"I am proud that he has gone to the White House and he is leading the country in the right direction," she said, adding, "He didn't need to be doing this. I've gotten to know him over the past year and a half and he loves America."
Sinema, who has been casting herself as a moderate and has voted with the administration 62 percent of the time, according to ABC News partner FiveThirtyEight, said that she would vote according to how his laws impact Arizonans and not based on party lines.
"When the president is doing something right, support him, when he's doing something wrong, oppose it," Sinema said.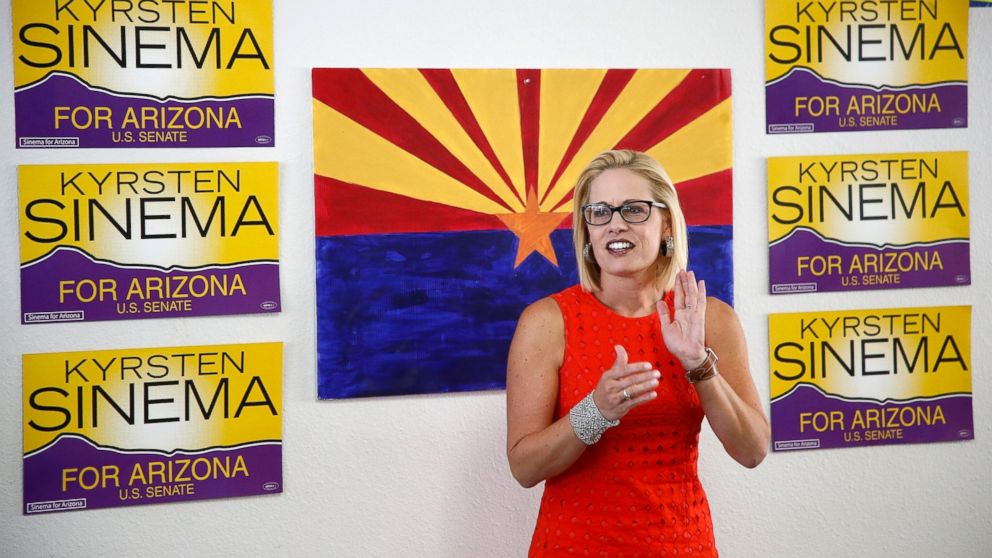 Many Arizonans see this race -- and their support for either candidate -- as a referendum on the president and his agenda.
George Bingham is a Republican from Arizona who was handing out McSally posters at a rally held for her with Mitt Romney in Gilbert on Friday. Bingham said that he sees this as a "huge, huge election" that has implications that extend far beyond Arizona.
"We have a president that needs all the Republican support that he can get in the Senate," Bingham said.
"If he wants to get his agenda done, he's going to need every Republican senator," he said.
Pam Potter, a college professor who was knocking on doors over the weekend in Peoria on behalf of Democratic candidates, including Sinema, said she thinks this Senate race is one of the "really important" ones this cycle.
"Right now, we have a president unchecked. Right now they [Republicans] have all the houses," Potter said.
"Kyrsten specifically is a moderate Democrat. She is ready to work on the issues rather than a partisan stance," she added.
Monday's debate comes five days after early voting started in Arizona, as the state votes in a tight race to fill the seat being left open by Sen. Jeff Flake.