Former Texas congressman Beto O'Rourke gave a speech in El Paso, Texas Thursday, looking to revive his campaign for the Democratic presidential nomination, in the wake of a mass shooting in the city that resulted in the deaths of 22 people.
"We must take the fight directly to the source of this problem," O'Rourke said, naming President Donald Trump. "I want to be the leader for this country that we need right now and we do not have ... I want to be the kind of leader for this country that El Paso has raised me and taught me to be."
O'Rourke said that during the rest of his campaign, you'll find him in "places that Donald Trump has been terrorizing and demeaning" -- here meaning immigrant communities.
It's a more unconventional campaign approach to focus less on early primary states, like Iowa and New Hampshire, and more on areas with large immigrant populations. But O'Rourke said he wanted to be there for them, explaining, "Anyone that this president puts down, we're going to do our best to lift up."
He added in a press gaggle after his speech that his campaign "will go to places like Iowa and New Hampshire and South Carolina and Nevada," but he wanted to visit states less often visited on the trail to show that "everyone counts."
The former congressman will be returning to the trail after his El Paso speech, first in Mississippi on Friday, in the aftermath of historic immigration raids, and then in Arkansas for the Democratic Party's Clinton Dinner on Saturday.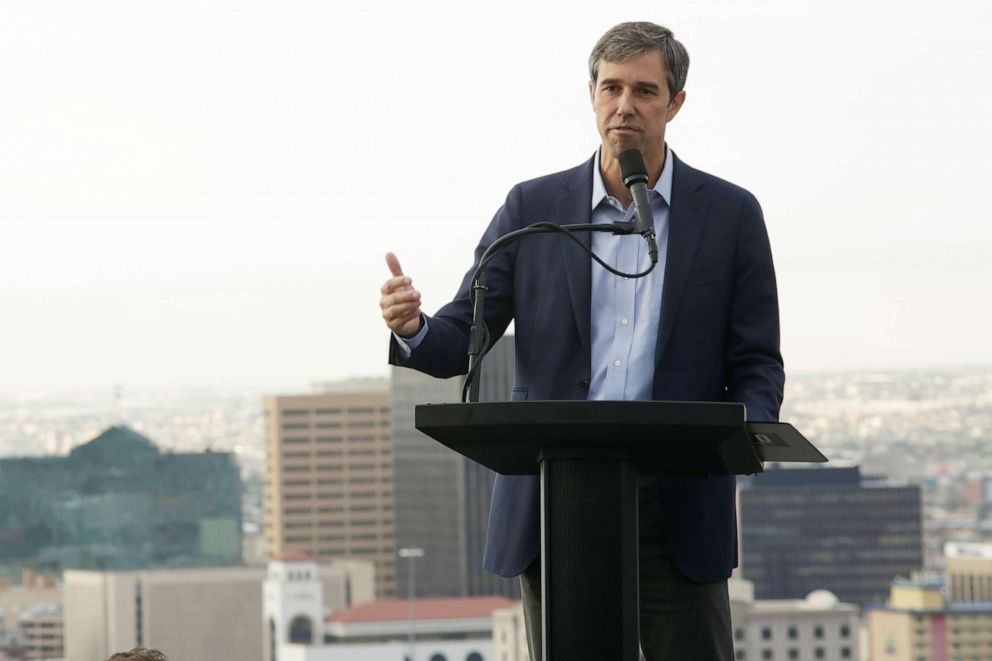 With this reboot, he will be calling out the "injustices" of the Trump administration, The New York Times reported Thursday morning and his campaign confirmed to ABC News. Gun control will be at the heart of his campaign.
"I'm confident that if at this moment, we do not wake up to this threat, then we as a country will die in our sleep," he said Thursday. "The response to this has to be that each of us make a commitment to see clearly… and to act decisively in this moment of truth."
O'Rourke said he sees "more clearly than ever" that there are too many guns and too many people who have them "and threaten us with them." He said not only universal background checks, red flag laws and an assaults weapons ban are needed, but also a policy for the government to buy those weapons back.
"To this point, we have a Congress too craven to act, a democracy not up to the task, that favors those who can pay for access," he said, adding there's a "complicity and silence of those who are in a position of public trust."
O'Rourke raised considerable attention for his strong response to the shooting, which included traveling to El Paso and cancelling all presidential campaign events, including eschewing the famous Iowa State Fair.
In the nearly two weeks he's been off the campaign trail, O'Rourke has attended local vigils, high school memorials and protests against Trump's visit to the city. He also crossed the border to the city of Juárez to visit with the family of a Mexican national who was killed in the shooting.
The alleged shooter in the heavily Hispanic city admitted to law enforcement that he was the shooter and was specifically targeting "Mexicans," according to a police affidavit, and O'Rourke said Trump bears responsibility for the shooting in an interview on ABC's "This Week" the day after the shooting.
"We have a racism in American that is as old as America itself ... But we have always tried, until now, to change that, until this president," O'Rourke said in his speech Thursday. "What he says, and what he does does not just offend our sensibilities … it changes who we are as a country."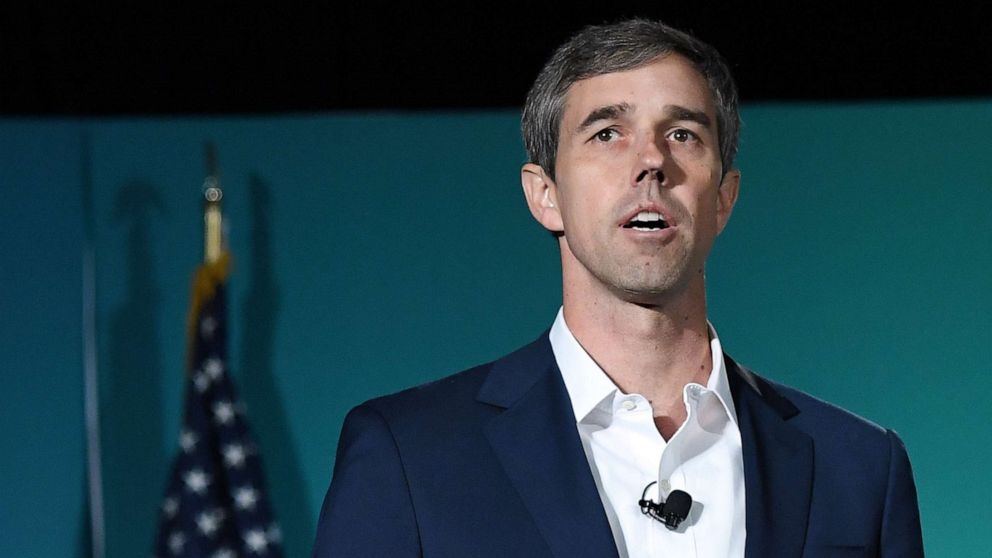 During his time in El Paso, O'Rourke has faced some calls to drop out of the presidential race and instead run for Senate again, after coming close to defeating Sen. Ted Cruz in 2018. The Houston Chronicle wrote an editorial titled, "Beto, come home. Texas needs you," asking him to consider switching races.
O'Rourke addressed this in his speech, saying that wouldn't "be good enough."
"The kind of challenges that we face in this country at this moment of crisis require an urgency unless we want to reap the consequences of failing to meet them, consequences that we lived and I hope learned form in El Paso on Aug. 3," he said.
ABC News' Alexandra Svokos and Lissette Rodriguez contributed to this report.