After Texas Sen. Ted Cruz became the latest high-profile Republican to be confronted by protesters while dining at a Washington, D.C. restaurant, his Democratic opponent came to his defense, saying that Cruz should be "treated with respect."
Cruz and his wife Heidi were dining at Fiola, an Italian restaurant in downtown Washington Monday evening, when a group of protesters surrounded his table, chanting, "We believe survivors," in apparent reference to the allegations of sexual assault against Supreme Court nominee, Brett Kavanaugh.
Video of the incident posted by the Twitter account @SmashRacismDC, a self-described liberal, anti-fascist group, shows the Cruzes collecting their belongings and attempting to exit the restaurant as the protesters continue to chant.
Tuesday morning, Cruz's Senate opponent, Rep. Beto O'Rourke, D-Texas, responded to the incident in a tweet of his own, expressing disappointment with the situation.
"Not right that Senator Cruz and his wife Heidi were surrounded and forced to leave a restaurant last night because of protesters," O'Rourke tweeted. "The Cruz family should be treated with respect."
O'Rourke's defense of Cruz came just four days after the pair traded barbs at an at-times tense debate in Dallas – the first of three scheduled debates ahead of November's Texas Senate election. During the debate, which took place before an additional allegation against Kavanaugh became public, Cruz expressed interest in hearing the testimony of Christine Blasey Ford, Kavanaugh's first accuser, but said also that the judge "should have a full opportunity to defend himself."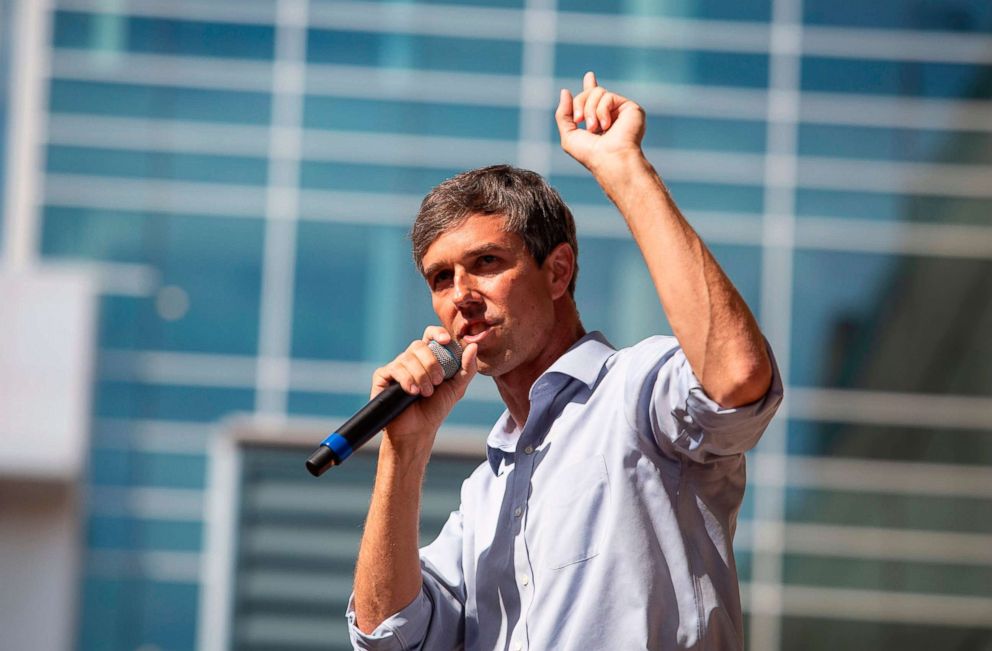 A number of Republicans and Trump administration officials have faced public protests and had meals interrupted by activists this year, particularly in Washington, a largely liberal city in which Hillary Clinton defeated President Trump by an over 86-point margin in 2016.
In June, D.C. protesters heckled Secretary of Homeland Security Kirstjen Nielsen at a local Mexican restaurant over the separation of undocumented families at the southern border.
In July, then-Environmental Protection Agency Administrator Scott Pruitt was confronted by a woman who encouraged him to resign over the various ethics scandals plaguing his office. Senate Majority Leader Mitch McConnell, R-Ky., faced shouts while leaving an event in Georgetown University in June, and at least twice had meals interrupted in July while home in Louisville, Kentucky.