A year into Russia's invasion, President Joe Biden has demonstrated an unwavering commitment to Ukraine.
He's sent more than $31 billion in aid and weapons, made a surprise last-minute visit to the war zone, rallied NATO allies to stand firm in their commitments despite threats from Russian President Vladimir Putin and has promised continued support for President Volodymyr Zelensky ahead of an expected new Russian offensive.
On Monday, Biden made clear his bond with Zelenskyy was unbreakable by going to Kyiv, a historic trip by a sitting president visiting a war zone where no U.S. troops had control, saying he wanted to show the world that America's support for Ukraine is steadfast.
"You remind us that freedom is priceless," Biden said at Mariinsky Palace. "It's worth fighting for for as long as it takes. And that's how long we're going to be with you, Mr. President: for as long as it takes."
The setting for those remarks was a sight unimaginable a year ago when Putin's forces began their invasion. Expectations were that Russia would soon overtake Ukraine's capital, possibly the entire country, and the war would quickly come to an end. However, in the 12 months that have gone by, Ukrainian forces have displayed a heroic effort on the battlefield, retaining much of their territory and revealing weaknesses in the Russian military.
Throughout the past year, President Biden has had to carefully calibrate his warnings to Russia, navigate backing Ukraine financially and militarily without direct U.S. involvement in the fighting and manage the war's impact on the U.S. economy while garnering Americans' support.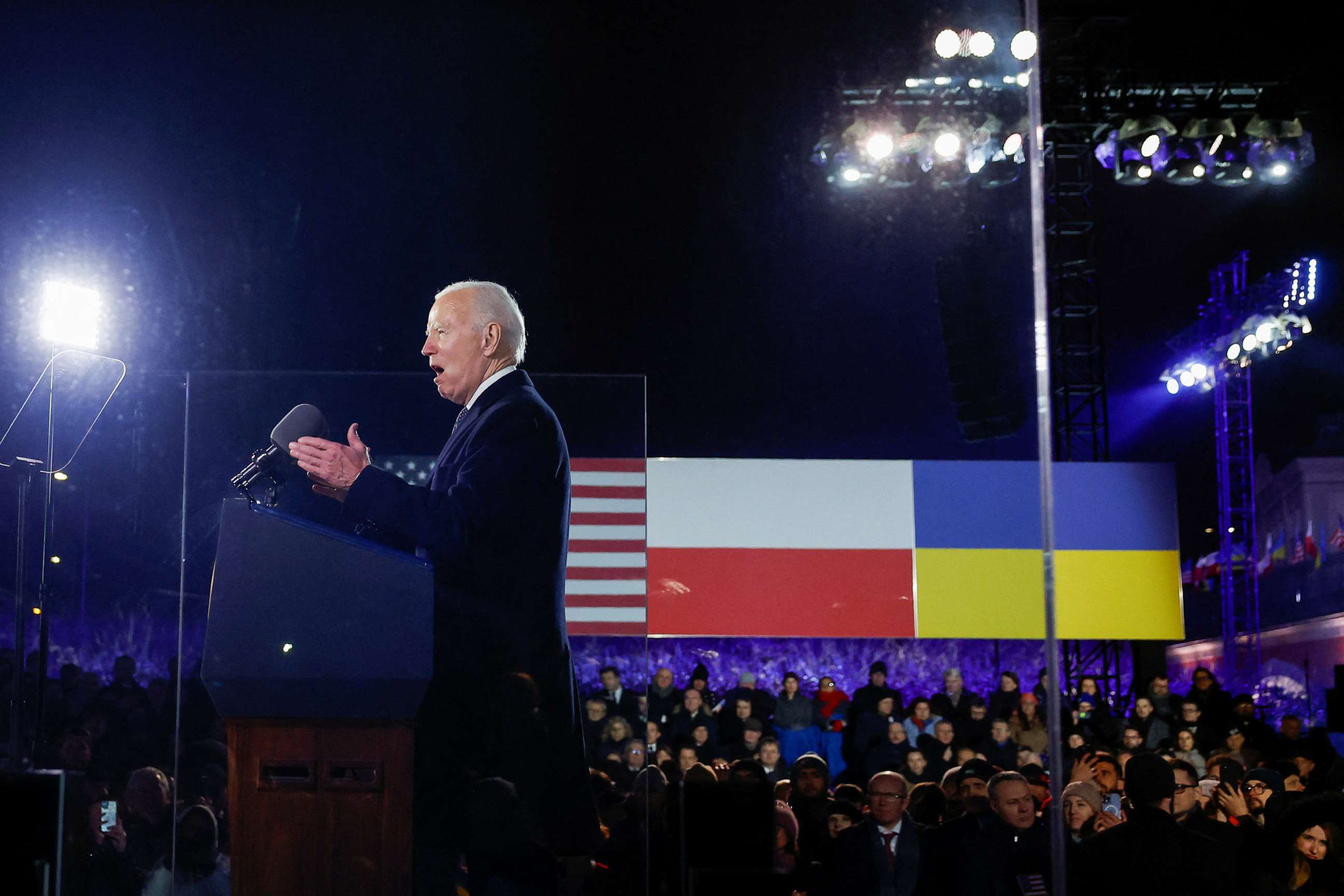 'Minor incursion'
Before the invasion fully began, Biden seemed to throw into question how the U.S. and NATO would respond if Russia did take action against Ukraine -- in the case of what he called a "minor incursion."
A day later, the president made it "absolutely clear" that any Russian move into Ukraine would be seen as an "invasion."
"I've been absolutely clear with President Putin. He has no misunderstanding. If any, any, assembled Russian units move across the Ukrainian border, that is an invasion. But -- and it will be met with severe and coordinated economic response that I've discussed in detail with our allies, as well as laid out very clearly for President Putin," he said on Jan. 20, 2022.
Sanctions
After Putin ordered Russian troops into two Russian-backed separatist regions in eastern Ukraine in February, Biden said Moscow's latest moves amounted to "the beginning of a Russian invasion of Ukraine," announcing new sanctions and saying he would send additional U.S. troops to the region.
He called the Russian moves "a flagrant violation of international law" and one that demanded "a firm response from the international community."
"That means we've cut off Russia's government from western financing. It can no longer raise money from the West and can not trade in its new debt on our markets or European markets either," he said.
Sanctions restricted Moscow's ability to raise key funds, and were placed on Russia's biggest banks, the country's elites and their families.
'Genocide' and 'crimes against humanity'
On April 12, President Biden used the term genocide to describe Putin's actions in Ukraine following his forces retreating from Bucha and the atrocities carried out left for the world to see.
"Yes, I called it genocide. Because it has become clearer and clearer that Putin is just trying to wipe out the idea of even being able to be a Ukrainian. And the evidence is mounting."
Meanwhile, Vice President Kamala Harris said recently that the U.S. had determined Russia committed crimes against humanity -- in Ukraine.
"In the case of Russia's actions in Ukraine, we have examined the evidence, we know the legal standards, and there is no doubt: These are crimes against humanity. The United States has formally determined that Russia has committed crimes against humanity," she said at the Munich Security Conference.
It's not clear what impact, if any, such a declaration would have.
According to a U.S. official, "the primary purpose" of the State Department's determination "is to recognize the egregiousness of Russia's atrocities, namely that members of Russia's forces and other Russian officials have committed crimes as part of a widespread or systematic attack directed against the civilian population of Ukraine."
Security assistance
The Biden administration has provided more than $32 billion in security assistance to Ukraine since Russia invaded.
The latest package announced on the war's anniversary Friday, which included more missiles for the HIMARS system, 155mm artillery ammunition, Switchblade drones, and other equipment.
On top of U.S. support, American allies and partners have committed more than $20 billion in security assistance to Ukraine, including tanks, armored vehicles, air-defense systems, artillery systems, and other crucial capabilities, according to Defense Secretary Lloyd Austin.
The U.S. has worked hand-in-hand with the Ukrainians to provide them with key weapons, but Zelenskyy has been vocal that more is needed, including F-16 fighter jets.
Jake Sullivan, Biden's national security adviser, has said F-16s are "not the key capability needed for now," but that Biden and Zelenskyy discussed the request during his visit to Kyiv.
"F-16s are a question for the long-term defense of Ukraine and that's a conversation that President Biden and President Zelenskyy had," he said during a CNN Town Hall Thursday.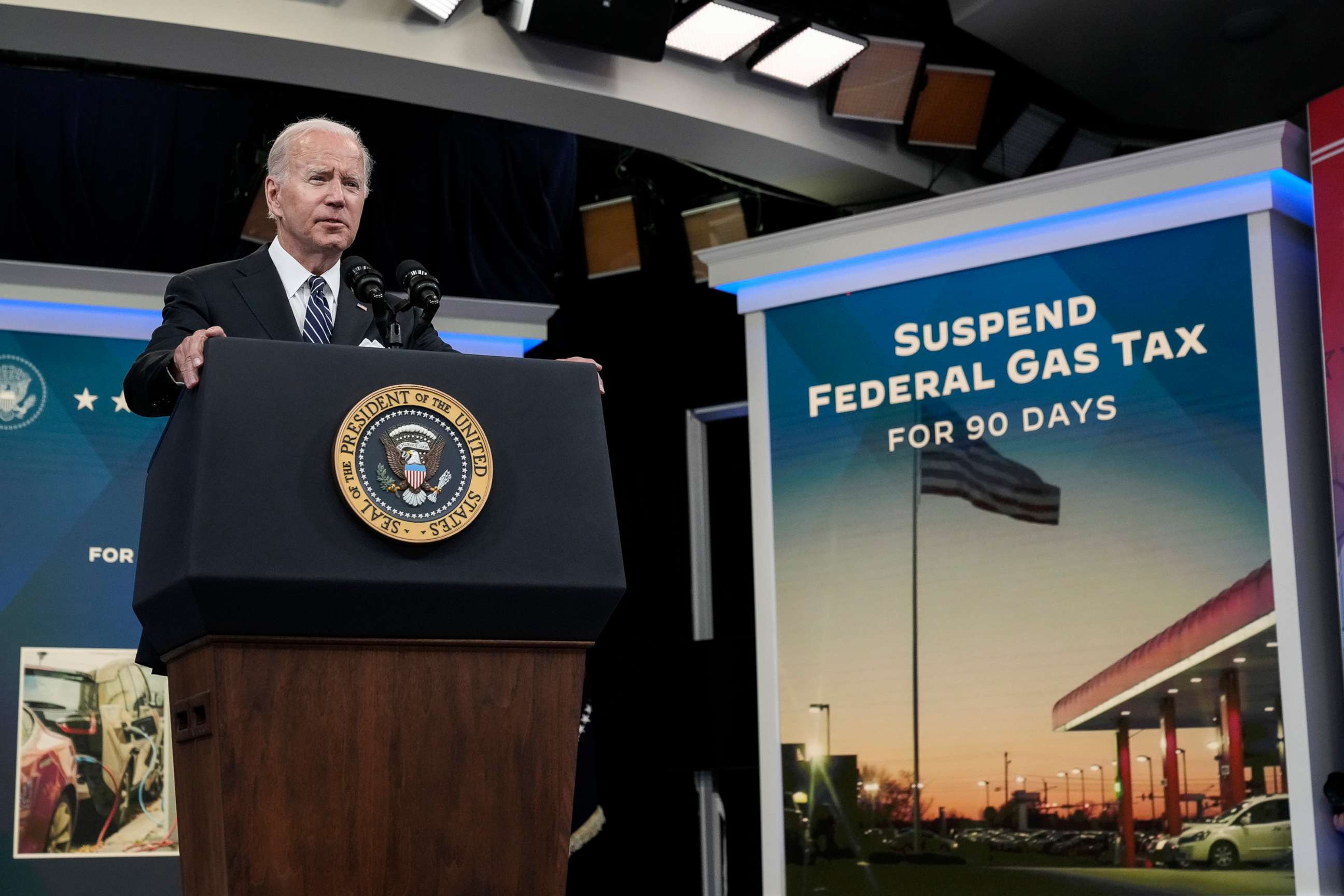 High gas prices
While the war in Ukraine has been fought thousands of miles away, Americans felt the impact at home in the form of alarmingly high prices at the gas pump.
"Putin's price hike" was the term he used to deflect political criticism that his administration was driving up costs for angry consumers.
As oil companies made staggering profits, Biden accused them of "war profiteering," threatening them with a higher taxes and other restrictions if they didn't boost production and refinery capacity to help lower prices.
The sanctions imposed on Russia following the invasion and its effect on Russian oil sent crude prices skyrocketing, even though U.S.imports from Russia only account for 8% of all oil imports, according to the Energy Information Administration.
Starting in March, the president withdrew 180 million barrels of oil from the Strategic Petroleum Reserve, leaving it at a level not seen since the 1980s. The administration has since started to purchase oil to replenish the SPR.
In June, AAA reported that the average price for a gallon of regular gas was a record-setting $5.
China and challenges ahead
"Ukraine will never be a victory for Russia - never," Biden proclaimed during an energetic speech from Poland on Tuesday, highlighting the solidarity of the alliance opposing Putin's invasion, while also setting the stage for the fight still to come.
Though Biden's remarks felt like a victory speech – he cautioned that "we have to be honest and clear-eyed" about the current status of the battlefield.
"The defense of freedom is not the work of a day or of a year," he said. "It's always difficult. It's always important. As Ukraine continue to defend itself against the Russian onslaught and launch counter offensive of its own, there will continue to be hard and very bitter days. Victories and tragedies. But Ukraine is steeled for the fight ahead."
Public support at home for continuing to provide billions in aid to Ukraine is also declining, putting pressure on the president to persuade Americans that funding the war should continue, an argument he might find more difficult if, as expected, he runs for reelection.
A February AP-NORC poll showed only 48% of Americans favor the U.S. providing weapons to Ukraine, compared to 60% of U.S. adults who supported the assistance in May 2022.
And a recent ABC News\Washington Post poll found 33% of Americans think the U.S. is doing too much for Ukraine, up from 14% last spring.
Biden will also have to navigate a divided Republican Party with mixed views on how long the U.S. should be sending aid.
House Speaker Kevin McCarthy has voiced his support for Ukraine, but not a "blank check," and he's facing increasing pressure from his fellow House Republicans to scale back aid as they look to rein in spending overall.
On Friday, Senate Republican Leader Mitch McConnell said his party was committed to backing Ukraine, saying in a statement, "... it is not an act of charity for the United States and our NATO allies to help supply the Ukrainian people's self-defense. It is a direct investment in our own core national interests. If Putin were given a green light to destabilize Europe, invading and killing at will, the long-term cost to the United States in both dollars and security risks would be astronomically higher than the miniscule fraction of our GDP that we have invested in Ukraine's defense thus far."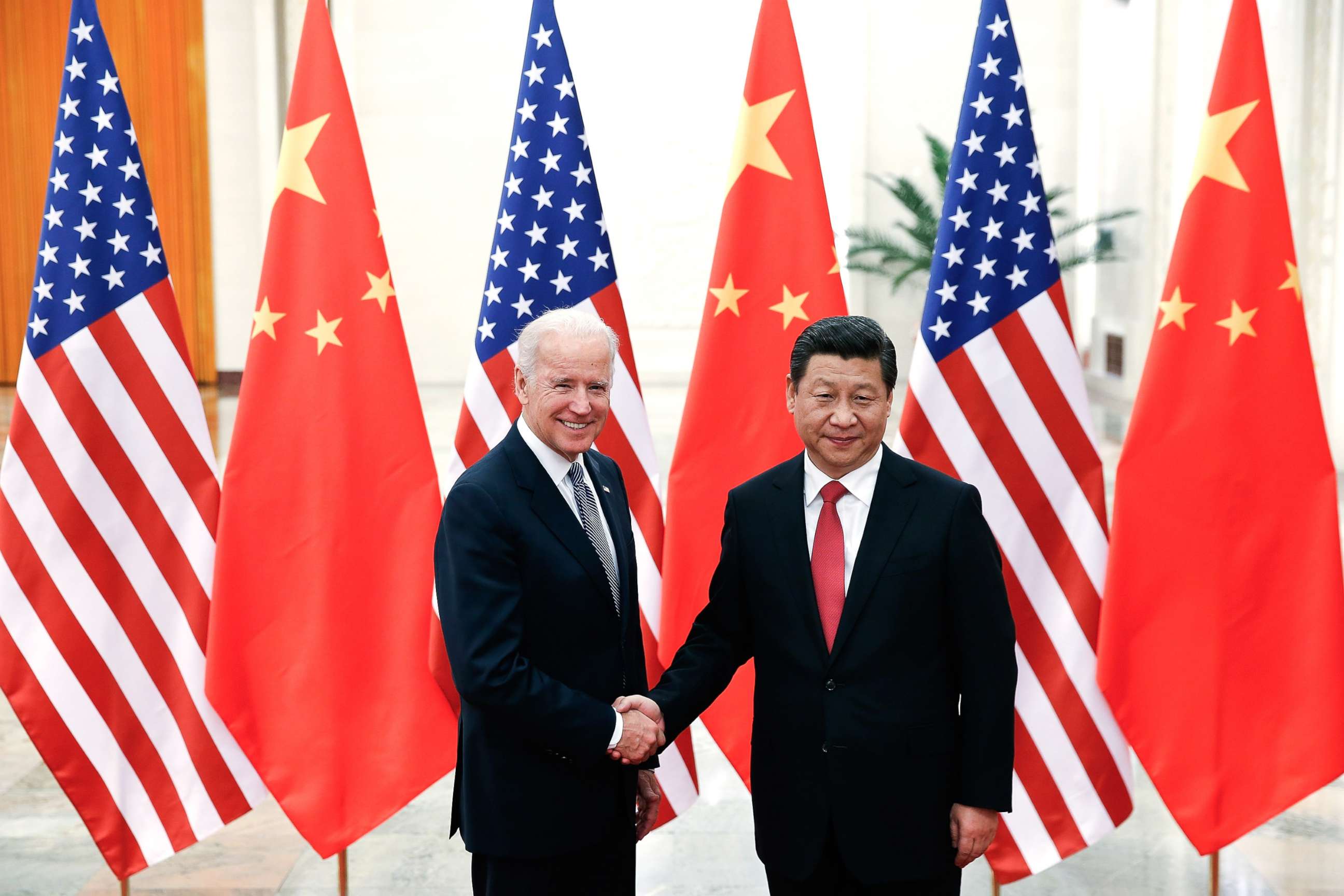 And the White House has already begun warning that China could soon assist Russia with military support -- a step that could dramatically shift the war in Russia's favor.
"We have information that gives us concern that they are considering providing lethal support to Russia in the war against Ukraine," Secretary of State Antony Blinken told ABC News.
Blinken has not explained where this heightened alert is stemming from. The State Department has been clear that they "have not yet seen the PRC [People's Republic of China] provide Russia with lethal aid, but we don't believe they've taken it off the table either."
China's President Xi Jinping plans to visit Russia this spring, but no meeting between the two leaders has been announced.
ABC's Molly Nagle, Conor Finnegan, Ben Gittleson and Allison Pecorin contributed to this report