This year's White House Christmas tree, a 19 1/2-foot-tall Fraser fir, was plucked from the North Carolina mountains but was nearly abandoned before being chosen.
Before it was presented Monday in Washington, D.C. the tree hailed from Larry Smith's tree farm in the mountains of Newland, North Carolina.
The tree nearly had a different fate, according to Smith.
"I'd basically abandoned it," Smith told the Charlotte Observer.
However, he told the newspaper that two White House officials who chose the tree loved the "natural look" of the fir that had not been trimmed in a few years.
"It's like a Cinderella story," Smith added.
Smith did not respond to ABC News' request for comment.
The officials went to his farm after Smith won the 2018 Grand Champion designation at the National Christmas Tree Association's Christmas Tree Contest in Green Bay, Wisconsin, giving him the honor of providing the official White House Christmas tree, High Country Press reported.
It was his fifth try, according to the Avery Journal.
The tree was cut down on Wednesday and transported by flatbed truck to the White House presentation on Monday.
Smith and his family were on hand to present this year's tree to President Donald Trump and first lady Melania Trump. The tree will be displayed in the Blue Room of the White House this holiday season, according to the National Christmas Tree Association, a trade group.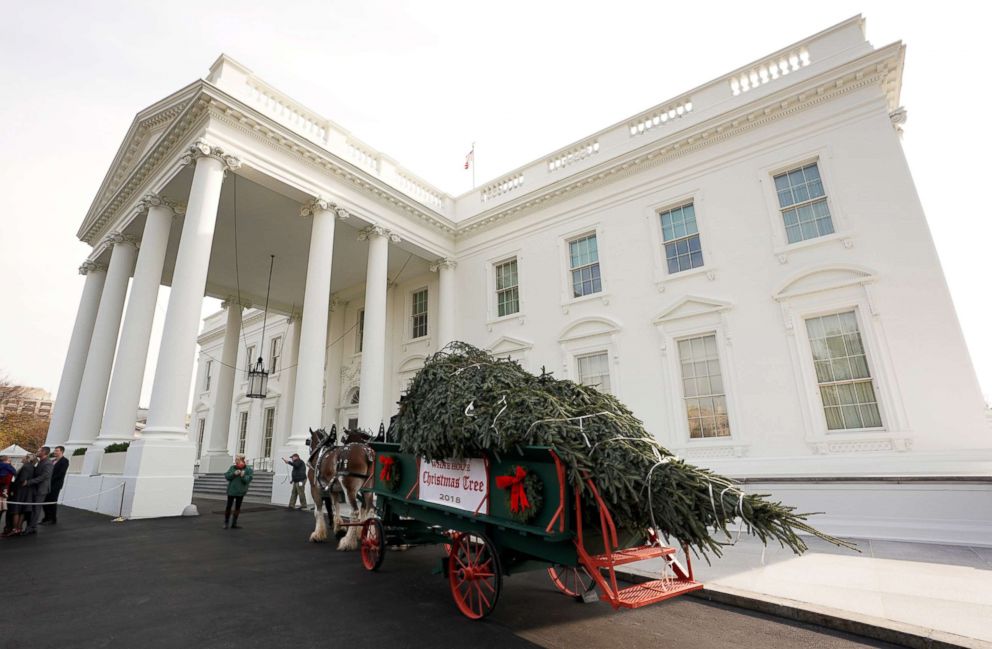 As is tradition, the tree arrived by horse-drawn carriage. The Marine band played Christmas-themed tunes as the president and first lady walked around the carriage, admiring the tree from all angles.
The first couple also stopped to pose for a few photos with some onlookers.
Having one of his trees selected as the White House Christmas Tree "is the most prestigious honor" he could ever receive, Smith told the Observer.
"It's like winning the Super Bowl," Smith said.
ABC News' Jordyn Phelps contributed to this report.