For James Comey, politics is perception. Just look at his relationship with Loretta Lynch.
In an exclusive interview ahead of the highly anticipated April 17 release of his first book, "A Higher Loyalty: Truth, Lies, and Leadership," the former FBI director told ABC News' chief anchor George Stephanopoulos that he personally announced details of the inquiry into Hillary Clinton's use of a private email server because former Attorney General Loretta Lynch lacked the credibility to do so herself.
"I actually thought, 'As bad as this'll be for me personally, this is my obligation, to protect the FBI and the Justice Department,'" Comey said. "Given all that had gone on, the attorney general of the United States could not credibly announce this result. And if she did, it would do corrosive damage to the institutions of justice."
Comey appears conflicted when discussing Lynch – weighing the respect he says he has to this day for his former boss against his concerns that her impartiality into the Clinton email investigation might be questioned.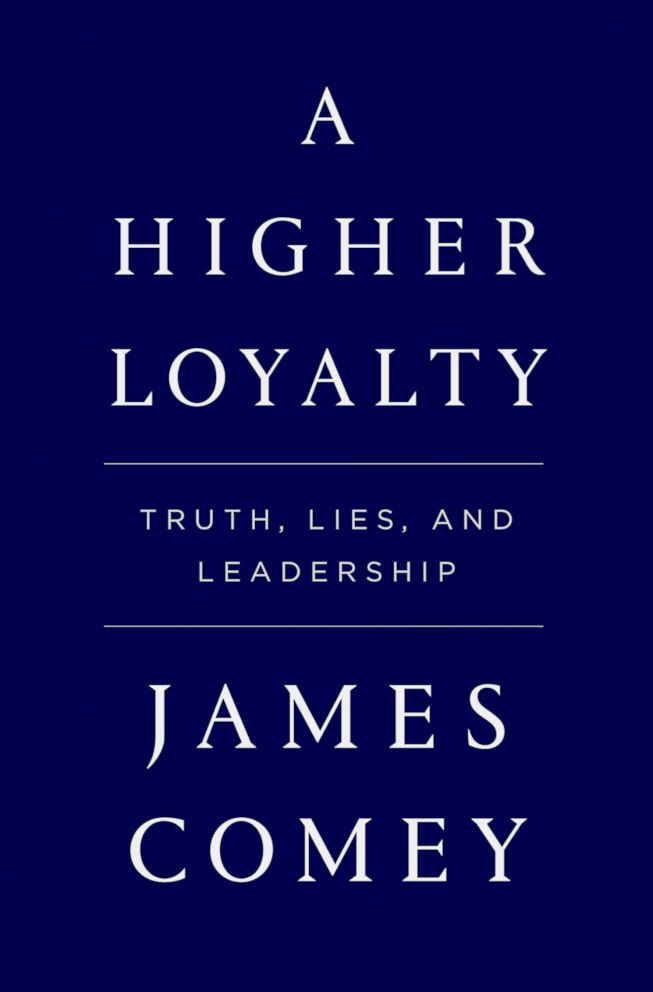 Lynch ordered Comey to describe the FBI's inquiry into Clinton's handling of classified information as a "matter" rather than an "investigation," he told Stephanopoulos, raising questions about whether the Obama-appointee was seeking to protect a political ally.
When asked by Stephanopoulos if Lynch's semantic suggestion was done in an effort to protect Clinton, Comey said "I didn't know. It worried me."
"It gave me an uncomfortable feeling because the Clinton campaign, since the matter had come in, the investigation had started in July, had been trying to come up with other words to describe it… And it did worry me that the attorney general's direction was tracking that effort to avoid using the word 'investigation,'" Comey said.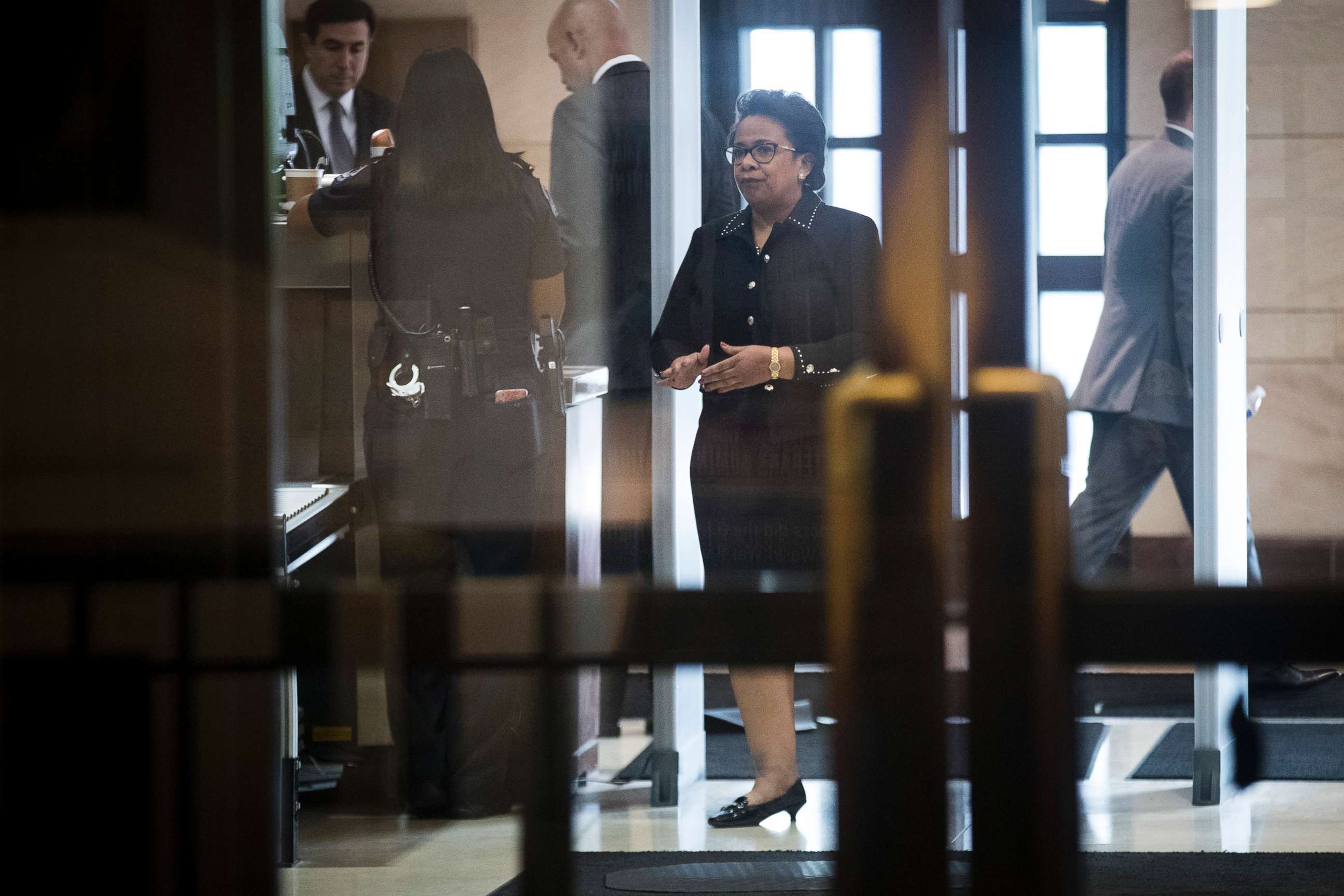 Comey acquiesced to Lynch's request but now says he wishes he had handled the interaction differently.
"To be honest, it gave me a bad feeling," Comey said. "And maybe I should have pushed harder in the moment."
Lynch released a lengthy statement in defense of her actions ahead of the airing of Comey's interview with Stephanopoulos.
"Everyone who works for the Department of Justice has an obligation to protect the confidentiality and integrity of the work of the Department. That is why, at the critical early stages of this case, I followed the Department's long-standing policy of neither confirming nor denying the fact of an ongoing investigation. This policy both predates my tenure in the Department and will live on long after the current debate is over. It neither misleads nor misinforms, but instead both protects investigations and guarantees equal treatment of those under scrutiny, whether well-known or unknown. Any suggestion that I invoked this bedrock policy for any other reason is simply false," Lynch said in the statement.
"Throughout the process I did what I always do: rise above politics and uphold the law. At no time did I ever discuss any aspect of the investigation with anyone from the Clinton campaign or the [Democratic National Committee]," she said in the statement.
"I have known James Comey almost 30 years. Throughout his time as Director we spoke regularly about some of the most sensitive issues in law enforcement and national security. If he had any concerns regarding the email investigation, classified or not, he had ample opportunities to raise them with me both privately and in meetings. He never did," Lynch said in the statement.
Classified information complicates the case
In fact, it was Comey's concern about the public's perception of Lynch's role in the inquiry that led him to become a more active participant in the investigation, he says now. In early 2016, the U.S. intelligence community obtained classified information that, according to Comey, "raised the question of whether Loretta Lynch was controlling me and the FBI and keeping the Clinton campaign informed about our investigation."
The FBI investigated the claim and found no evidence to support it, Comey said, but he was nonetheless worried that, should the information be leaked to the public, it could be exploited by partisans eager to undermine confidence in Lynch's Justice Department. So Comey decided to bring the public into the process, he said.
"What I could do instead is offer unusual transparency to the American people about the investigation," Comey said. "Tell them, 'Here's what we did, here's what we found, here's what we think about it. You can trust us because we're showing you our work.'"
The information about Lynch, which Comey stressed he does not believe to be true, remains classified to this day. But the resolution would have a profound impact on Comey's handling of the ensuing controversy surrounding the inquiry.
Perception issues
In June 2016, former President Bill Clinton boarded a plane carrying Lynch and spoke to the Attorney General while she was waiting on the tarmac.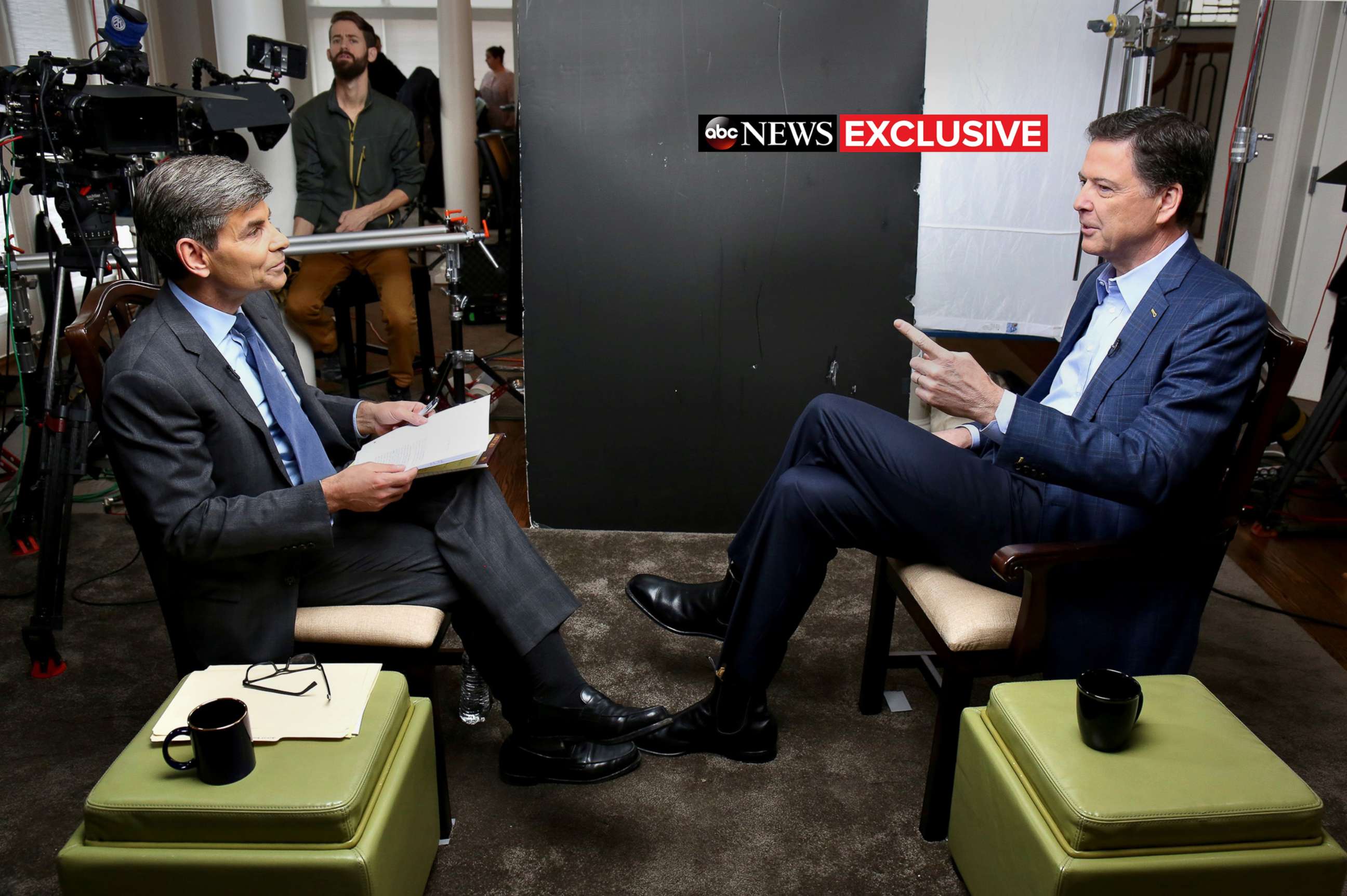 Lynch said they never discussed the investigation, but the ensuing backlash concerned Comey.
"I think she's telling the truth about that," Comey said of Lynch. "But again, the confidence of people that the system is working in a fair way, that Lady Justice has kept her blindfold on, matters."
Comey decided to "step away" from Lynch to show the public that the FBI operates free from political influence, he said.
That's why, Comey said, he personally announced the inquiry's closure, and then later took it upon himself to inform Congress – with a now infamous letter on Oct. 28 – that the inquiry was being reopened.
Had Lynch told him not to send that letter – which informed members of Congress that the FBI would reopen the investigation because of a separate probe into former Congressman Anthony Weiner – he would have listened, Comey said.
But she never did.
"I believe in the chain of command," Comey said. "I would have followed her instruction."
An encounter Comey had with Lynch shortly after he sent the letter makes him think, he said, that perhaps she understood — and even agreed — with his course of action. As criticism of Comey was mounting, Lynch called him into her office, closed the door and gave him a hug.
"I'm sure it showed on my face how beaten I felt," Comey said. "And then we sat down and she said, 'How are you doing?'"
"Loretta Lynch is a really good person," Comey added, "and has known me for a long time."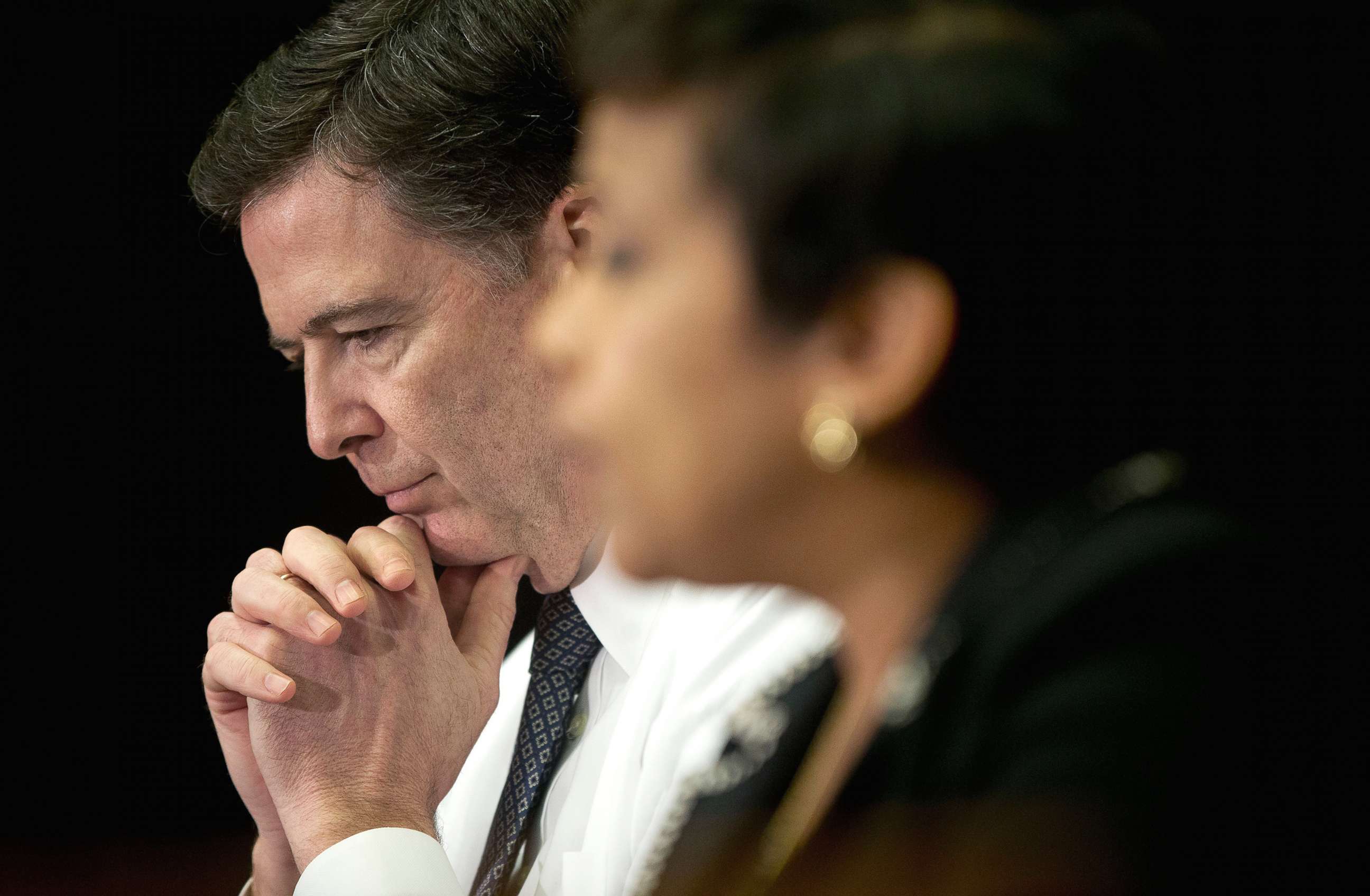 Comey wrote in his book that as he left her office, Lynch made a strange request.
"Loretta rose and reached for the door, but paused," Comey wrote. "Turning her head slightly toward me, she said, with just the slightest hint of a smile, 'Try to look beat up.' She had told somebody she was going to chew me out for what I had done."
"What a world," he concluded.
When asked by Stephanopoulos if he could assure the American people that the Obama Justice Department was not protecting Clinton, Comey said, "yes."
"If there were people who were secretly trying to protect Hillary Clinton, we didn't know about it," Comey said. "The FBI drove this investigation and we did it in a competent and independent way. I would bet my life on that."