Primary season continued its steady march toward November Tuesday night as voters in Connecticut, Minnesota, Vermont and Wisconsin took to the polls to choose candidates for a number of competitive general election contests.
In Vermont, Democrats made history by nominating the first transgender candidate for governor in U.S. history.
Christine Hallquist, the former chief executive of the Vermont Electric Cooperative, won the Democratic gubernatorial primary Tuesday evening, The Associated Press projected. The AP also has projected that incumbent Gov. Phil Scott will win the Republican gubernatorial primary to face Hallquist in November.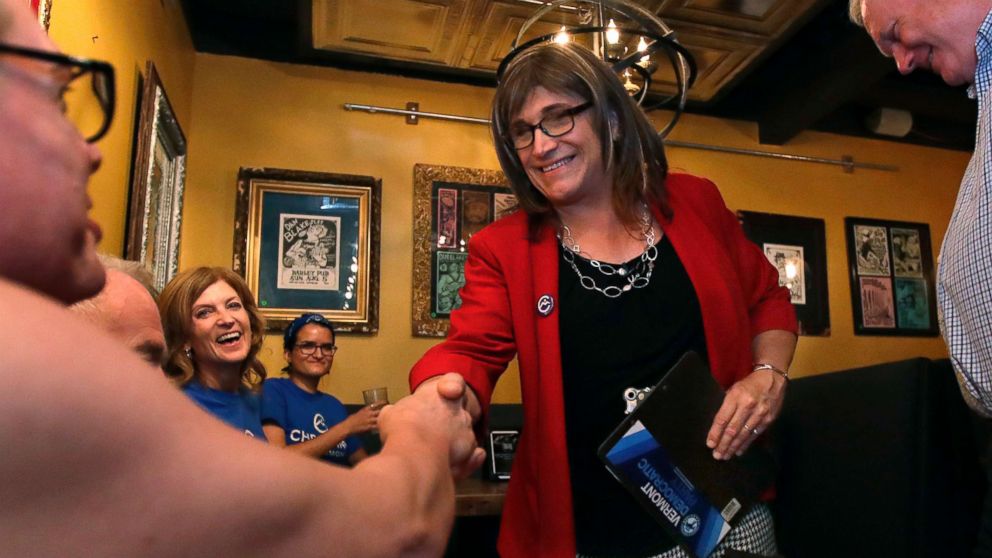 Scott faced a primary challenge from first-time candidate Keith Stern, who mounted a serious challenge to the incumbent by running to Scott's right. The Republican Governor's Association invested more than $1 million in a PAC supporting Scott's re-election, according to FiveThirtyEight. Scott infuriated pro-gun factions of his base by supporting gun-control measures, the AP reported.
The AP also projects that Wisconsin Superintendent of Public Instruction Tony Evers will win the Democratic nomination for governor in Wisconsin's primary election. Evers was one of eight Democrats competing to challenge Scott Walker. A recent NBC News/Marist poll showed Walker trailing Evers by 13 points in the general election.
Facing Wisconsin Sen. Tammy Baldwin in November is Leah Vukmir, who the AP projects to win the Republican nomination for U.S. Senate.
Vukmir's victory Tuesday night marks a historic milestone for women running for office: A record number of women are now nominated for the U.S. Senate in 2018. According to the Center for American Women and Politics, 19 women will be on the ballot in U.S. Senate races this November, breaking the previous record of 18 set in 2012.
Also out of Wisconsin, House Speaker Paul Ryan's former aide Bryan Steil is projected to win the Republican primary for Wisconsin's 1st Congressional District. Steil is running to replace his former boss, who endorsed him in the primary. In 2016, with the support of a substantial white working-class population, the district swung in favor of Donald Trump.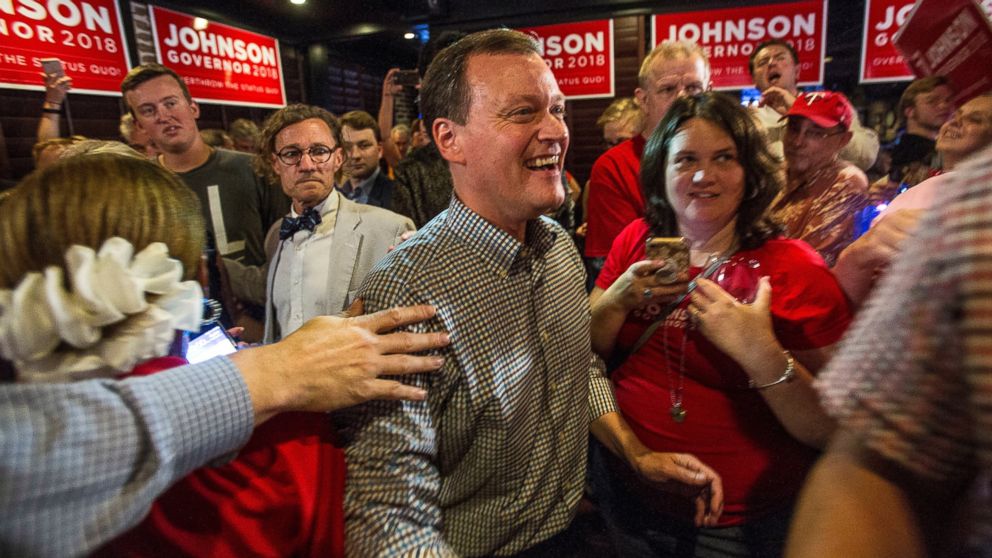 Facing Steil in the general election is ironworker Randy Bryce, who is projected to win the Democratic nomination in the 1st Congressional District. The Democratic Congressional Campaign Committee backed Bryce, who has raised nearly $5 million in his campaign and gained national attention. He earned the support of Sen. Bernie Sanders but the Army veteran also has a history of arrests, including one for drunk driving.
In Minnesota's gubernatorial race, the AP projects that Hennepin County Commissioner Jeff Johnson will win the Republican nomination for governor, and Rep. Tim Walz is projected to win the Democratic nomination.
The Minnesota governor's race will replace outgoing Democratic Gov. Mark Dayton. Johnson, the 2014 Republican nominee for governor, was the party-endorsed candidate and blocked a comeback bid from former Minnesota Gov. Tim Pawlenty in the primary.
Democratic nominee Walz mounted a run for governor over re-election in the 1st Congressional District, but the Democratic-Farmer-Labor Party endorsed state Rep. Erin Murphy over Walz. Republicans have not won a statewide election in Minnesota in over a decade, but Trump came within 2 percentage points of winning the state in 2016, giving the Republican nominee a fighting chance.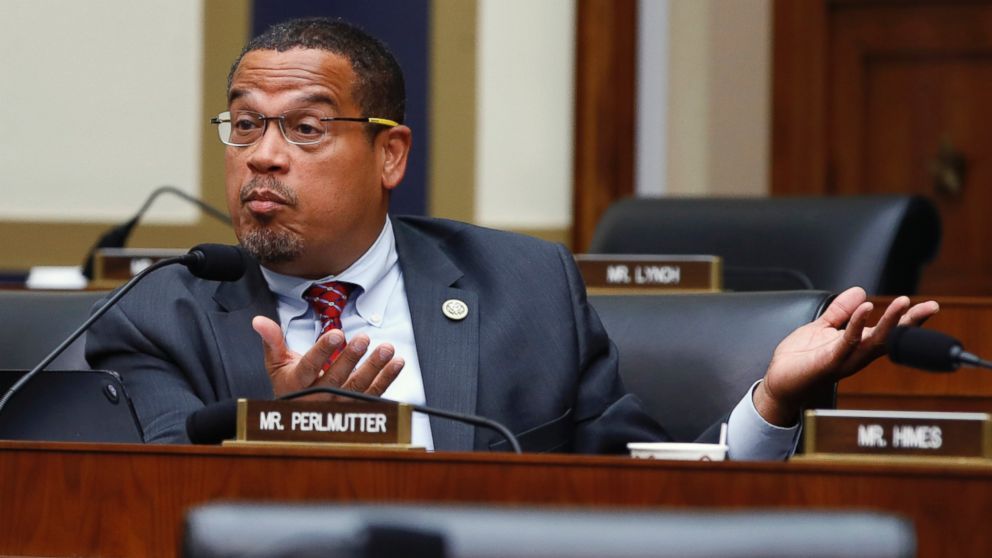 The AP also projected that Rep. Keith Ellison will win the Democratic nomination for Minnesota's attorney general primary election. Ellison garnered nearly 54 percent of the vote, according to unofficial results from the secretary of state at the time of the AP projection.
After opting to not run for his safe congressional seat, Ellison defeated the 5 other contenders in the attorney general race amid allegations that he abused a former girlfriend. Ellison has denied those allegations. The Republican primary in this race has not been called.
Also in Minnesota, the AP projects that Sen. Tina Smith will win the Democratic primary in the special election to replace former Sen. Al Franken. After Franken resigned due to allegations of sexual misconduct, Smith was appointed to fill his seat earlier this year. She now has a chance to finish his term but Smith will face state Sen. Karin Housley, who is projected to win the special election's Republican primary.
The general election ballot is set to feature two female candidates in the wake of the #MeToo movement that led to Franken's resignation.
The AP has also projected that Ilhan Omar will win the Democratic nomination in Minnesota's 5th Congressional District, a deep blue district that covers Minneapolis.
Omar is a Somali-born hijab-wearing refugee, and was favored to win after running on a strong progressive platform. She was also endorsed by Alexandria Ocasio-Cortez and could potentially be the second Muslim woman in Congress if she wins in November. The first was former Michigan state Rep. Rashia Tlaib, who won last week's Democratic primary. Omar will compete against Jennifer Zielinski, who was projected to win the Republican nomination, in November.
Candidates are also set for two Minnesota congressional districts where the GOP hopes to go on offense this cycle.
The AP also projects that Iraq War veteran and Obama administration official Dan Feehan will win the Democratic nomination for U.S. House in Minnesota's 1st Congressional District. Feehan, who is on the DCCC's "Red to Blue" list for top-tier candidates, will face former U.S. Treasury Department official Jim Hagedorn, who the AP projects will win the Republican primary in this district. The 1st Congressional District is a seat vacated by Walz, who won the Minnesota Democratic gubernatorial primary.
Former state Rep. Joe Radinovich will win the Democratic nomination for U.S. House in Minnesota's 8th Congressional District, the AP also projected, and will compete against retired police officer and current St. Louis County Commissioner Pete Stauber, according to AP's projection. This is another open seat to succeed Rep. Rick Nolan, who had planned to retire but instead joined Lori Swanson's ticket in her bid for governor.
In Connecticut, the AP is projecting that Greenwich-based cable television executive Ned Lamont will win the Democratic gubernatorial race, defeating Bridgeport Mayor Joe Ganim.
Lamont was endorsed by the Democratic party over Ganim, a convicted felon who returned to Connecticut politics in 2015 when he was elected to a sixth term as mayor after serving seven years in prison for corruption.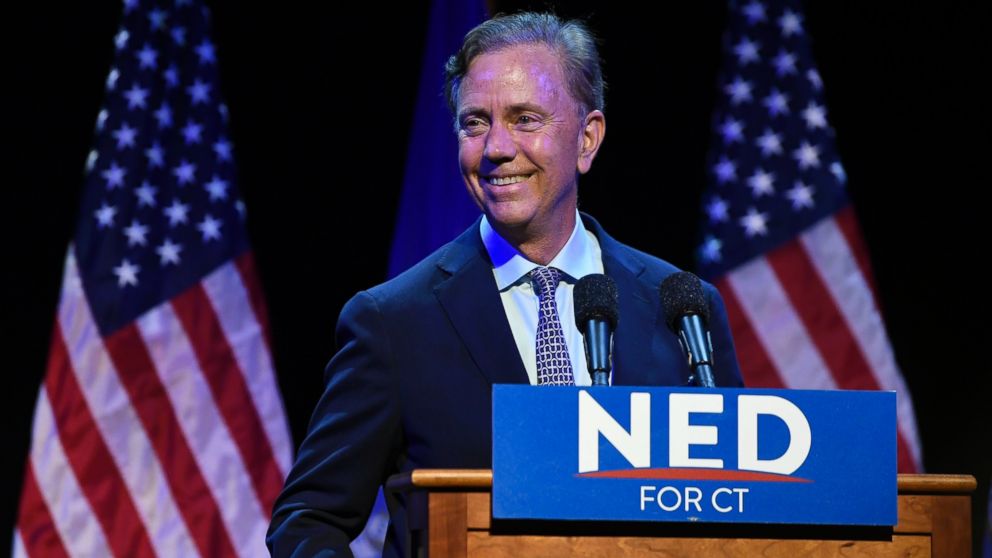 Lamont previously ran for U.S. Senate in 2006 against Joe Lieberman, won the nomination but was defeated by Lieberman in the general election after Lieberman ran as an Independent. He also ran for governor in 2010 against current Gov. Dannel Malloy, but lost.
Lamont will face the winner of the crowded five-way Republican primary, which has not been called. The candidates include businessmen Bob Stefanowski, Stephen Obsitnik and David Stemerman, Danbury Mayor Mark Boughton and former Trumbull First Selectman Tim Herbst.
Also in Connecticut, the AP has projected that former National Teacher of the Year and first-time candidate Jahana Hayes will win the Democratic primary for Connecticut's 5th congressional district.
Hayes will be the Democratic nominee in the race to replace Rep. Elizabeth Esty, who did not seek re-election after mishandling a sexual harassment scandal involving her chief of staff. Sen. Chris Murphy encouraged Hayes to run, however, he did not issue a formal endorsement in the race.
Governorships and U.S. Senate seats are up in all four states holding primaries, and both parties are again watching to see which candidates emerge victorious and advance to November. A combined 22 U.S. House seats are also at stake in the states voting Tuesday, many of which could factor heavily into the balance of power in Congress' lower chamber this fall.
Here's a look at some of the key storylines and races the ABC News Politics team is tracking on this primary night:
Wisconsin a barometer of the Midwest
Donald Trump's 2016 victory in Wisconsin was the first for a Republican presidential candidate since 1984, and now the state faces yet another test of its political identity on Tuesday.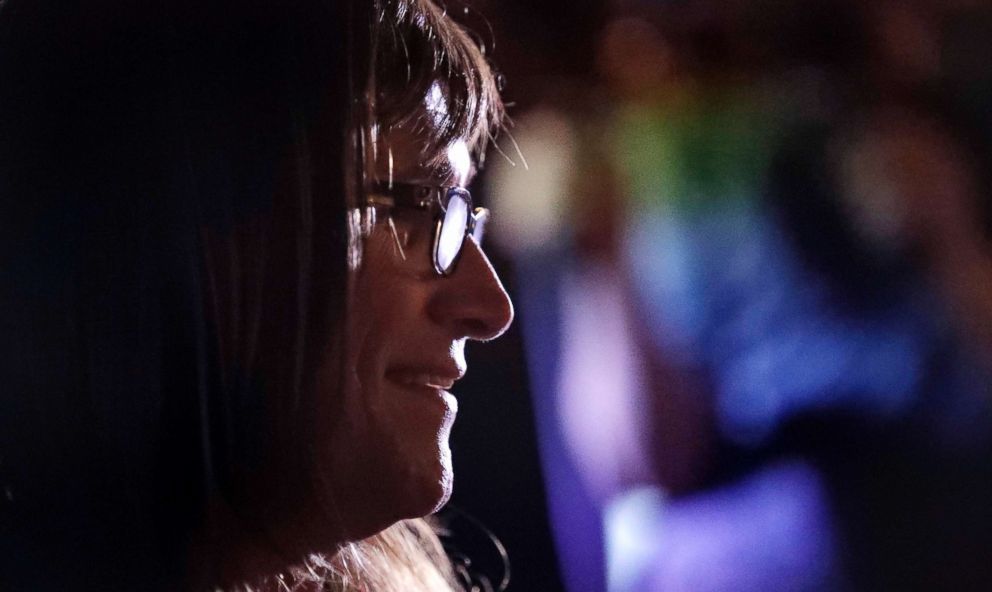 Gov. Scott Walker is running for a third full term, which presents yet another chance for Democrats to defeat the former presidential candidate and longtime foe. The Democratic primary is a crowded and complicated field of eight candidates all vying to take on Walker and flip one of a number of Midwestern gubernatorial seats that had fallen out of their grasp in recent years.
The top candidates on the Democratic side include Wisconsin Superintendent of Public Instruction Tony Evers, former state lawmaker Kelda Roys, the African-American leader of a state firefighters union, Mahlon Mitchell, former state Democratic Party chair Matt Flynn, Madison Mayor Paul Soglin and state lawmaker Kathleen Vineout. Whoever emerges from the crowd Tuesday has a tall task in unseating Walker, who alongside the state GOP has built a powerful infrastructure in the state that has allowed him to win two full terms and survive a recall election in 2012.
Democratic Sen. Tammy Baldwin is also up for re-election this cycle, and the GOP primary to take her on in November has been a bitter battle between state lawmaker Leah Vukmir and U.S. Marine Corps veteran Kevin Nicholson.
Vukmir won the endorsement of the state GOP last month and has the backing of House Speaker Paul Ryan, while Nicholson, a former Democrat whose catchphrase is "send a Marine" to Congress, has attempted to paint himself as a political outsider taking on a party insider. The race is a true test of the state party's infrastructure versus the deep pockets of GOP megadonor Richard Uihlein. Uihlein and the conservative group Club for Growth have backed Nicholson to the tune of $10 million in ads boosting the candidate.
Hope for Democratic victories in the state were bolstered by special election wins in a state Supreme Court race and for a number of state senate seats, and losing Baldwin's seat would be a large blow to the party's hopes of taking back control of the U.S. Senate.
The liberal Baldwin, the Senate's first openly gay member, is one of 10 Democratic incumbents up this cycle in a state that Donald Trump won in the 2016 presidential election.
GOP on offense in Minnesota
While Republicans are likely to lose a number of U.S. House seats this cycle, the state of Minnesota presents the GOP a rare chance to go on offense in a year where they are almost exclusively playing political defense.
The retirement of Rep. Rick Nolan in the state's 8th Congressional District and the decision by Rep. Tim Walz in the state's 1st Congressional District to run for governor has given Republicans hopes that they could gain seats in a year where the national political environment is less than favorable.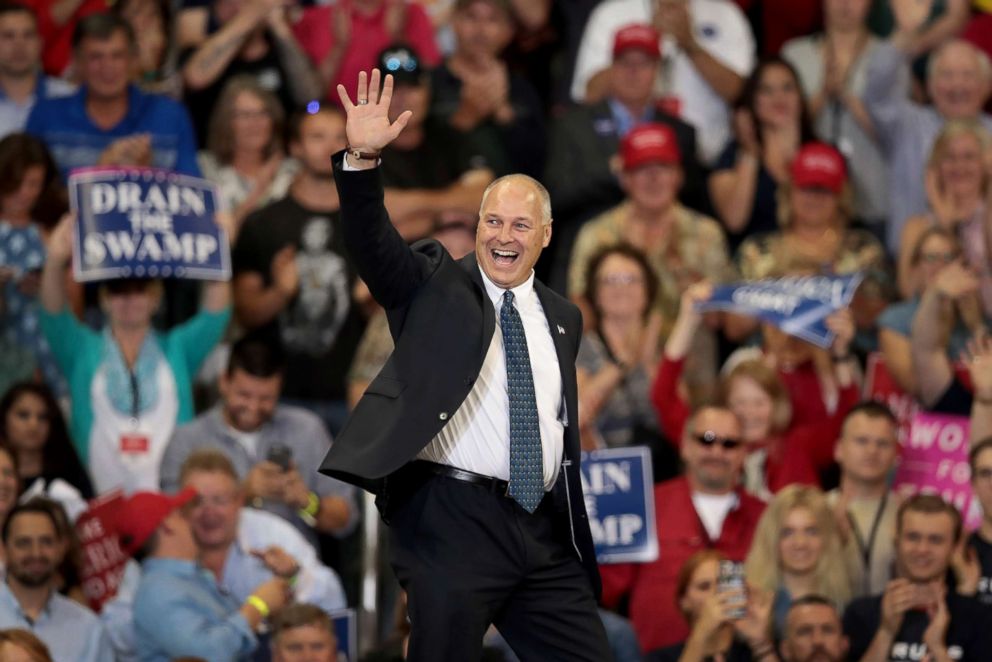 While Donald Trump narrowly lost Minnesota in the 2016 election, he carried both the 1st and 8th congressional districts by more than 15 points -- another factor that makes these open-seat races highly competitive. Army veteran Dan Feehan, a former acting assistant secretary of Defense in the Obama administration, is the candidate with the backing of the Democratic-Farmer-Labor party and is on the DCCC's "Red to Blue" list for top-tier candidates.
The Republican race in the 1st District is between state Sen. Carla Nelson and Jim Hagedorn, who has been the GOP nominee against Walz the last two cycle.
Democrats have held the 8th District in all but one congressional election since Harry Truman's administration -- Republicans held it from 2011 to 2013, but with voters leaning to Trump, it may open the door for the GOP.
Five Democrats have run to succeed Nolan, including Nolan's former campaign manager Joe Radinovich. State Rep. Jason Metsa leads all Democrats in total fundraising. Republican candidate Pete Stauber, who campaigned with and has the backing of President Trump, leads the field in fundraising and will face former Duluth school board member Harry Welty.
Vermont Democrats poised to make history
Phil Scott has cemented himself among the rare breed of popular Northeast Republican governors and is in solid position to win re-election this cycle.
But Scott's popularity will likely not stop Democrats in the state from making history by nominating Christine Hallquist, who would be the nation's first transgender woman to hold a governor's seat if she is able to win Tuesday's primary and pull an upset against Scott in November.
Hallquist, 62, is the former chief executive of the Vermont Electric Cooperative and said she is seeking to utilize both her local experience and national profile in a potential race against Scott.
"That's how I want to be known in Vermont," Hallquist said of he progressive platform and executive experience in a recent interview with the Associated Press, "Nationally, I want to be known as the first trans candidate."
Other key races to watch:
Connecticut governor: In a counter to the conventional wisdom that Democrats have the advantage in 2018, the Nutmeg State may provide an opportunity for Republicans to make inroads in a typically blue state.
Incumbent Democratic Gov. Dan Malloy leaves office as one of the least popular governors in the nation, and several Republicans are trying to take advantage. The GOP primary has seen a similar embrace of Trump that we've seen in races across the country, but there's no way to know how that strategy will play out in a state that is deep blue in presidential cycles, but much more purple in gubernatorial races and off-year elections.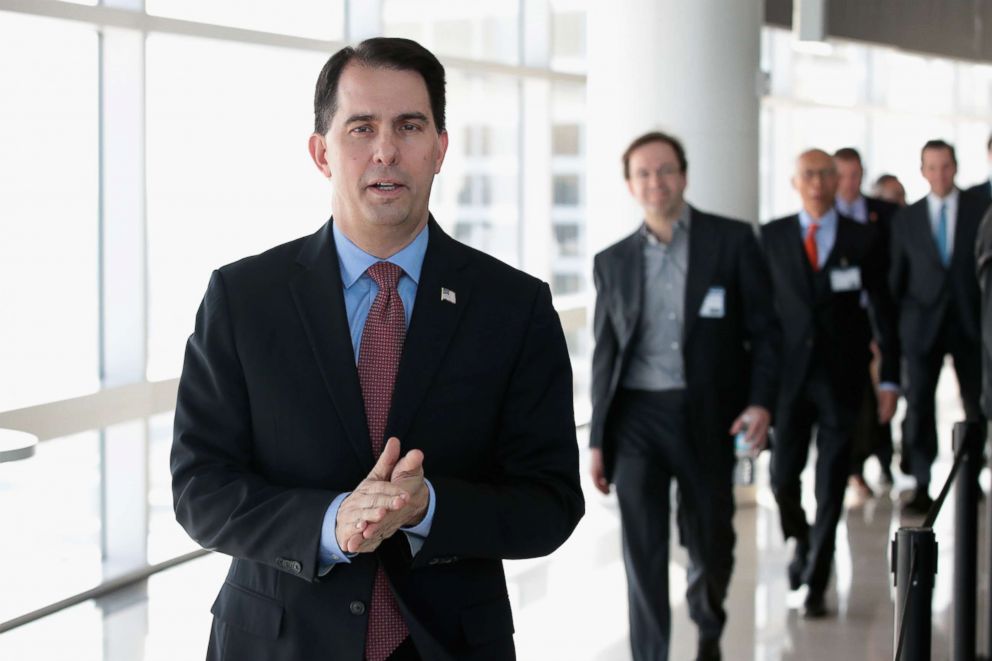 Danbury Mayor Mark Boughton, who fell short in a run for the Republican nomination for Governor in 2014, has the backing of the Republican Party in advance of the primary and is running against former nominee for state treasurer, Tim Herbst, and businessmen Stephen Obsitnik, David Stemerman and Bob Stefanowski.
Democrats have backed a familiar name in state politics in businessman Ned Lamont, who ran for U.S. Senate in 2006 in a challenge to then-Senator Joe Lieberman. Lamont has the state party's backing, but will have to defeat Bridgeport Mayor Joe Ganim.
Connecticut's 5th Congressional District: In the Connecticut district that includes some of the most Republican parts of the state, Democratic Rep. Elizabeth Esty is stepping aside after allegations that her chief of staff committed sexual assault.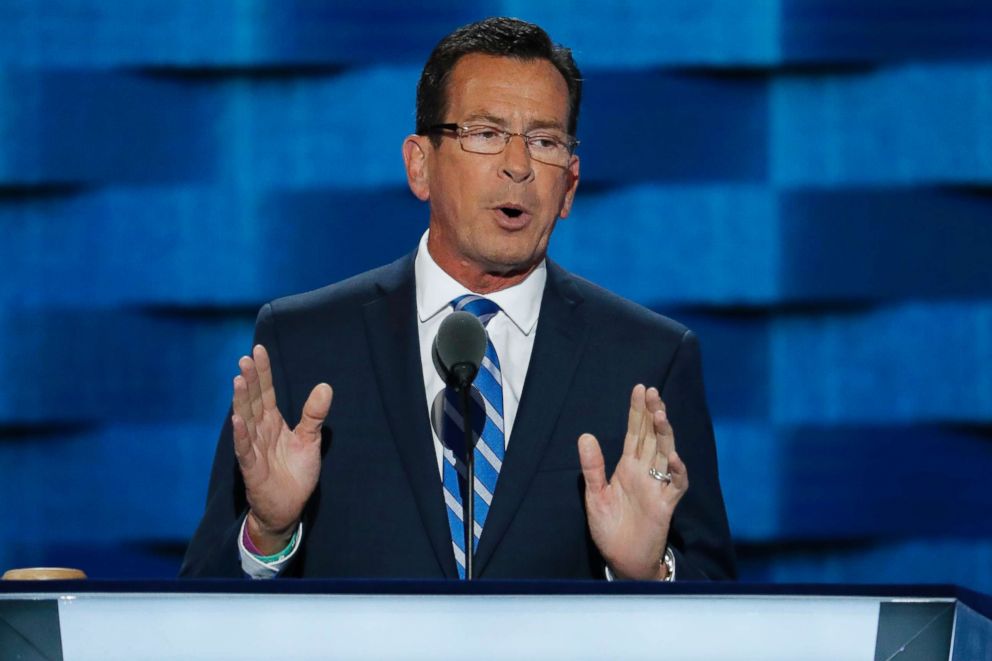 Democrats have endorsed Mary Glassman, a former lieutenant governor candidate who served as First Selectman-- a similar position to mayor in other states-- of Simsbury. She will face Jahana Hayes, a former National Teacher of the Year and first-time candidate who received encouragement to run from Sen. Chris Murphy. Murphy, however, has not issued a formal endorsement in the race.
Republicans may have the opportunity to pick up their first congressional victory in the state in a decade, with three candidates throwing their hats in the ring for the seat-- former Meriden mayor Manny Santos, businessman Rich DuPont and retired professor Ruby Corby O'Neill.
Minnesota governor: The Land of Ten Thousand Lakes is another spot where Republicans will potentially be able to reverse the tide of the "Blue Wave," as they may be able to ride the name recognition of a former Governor who wants another crack at the office.
Tim Pawlenty, former governor and Republican presidential candidate, has decided to run for his old job, but has stumbled a bit in the early going. Pawlenty lost the party endorsement to Jeff Johnson, the previous nominee in 2014, but is still favored in Tuesday's primary.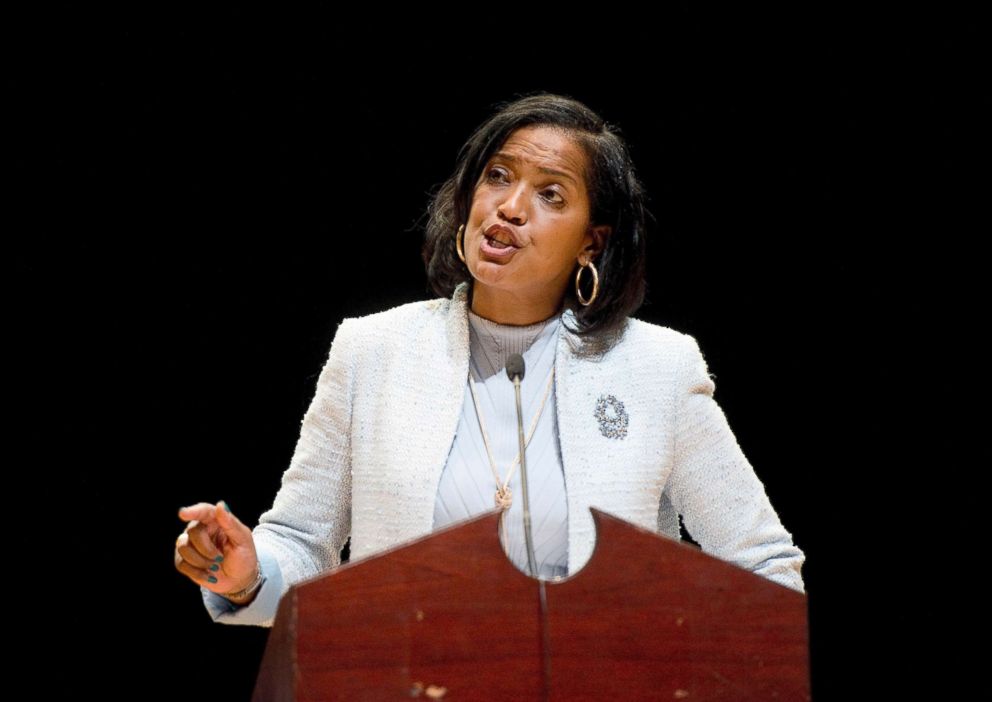 If Pawlenty withstands Johnson's challenge, he will face a tough battle against the winner of a Democratic-Farmer-Labor primary with several viable candidates. The focus, however, has been on the late decision by Attorney General Lori Swanson to run for governor, a move that triggered Rep. Keith Ellison to run for the newly open Attorney General post.
Swanson faces a difficult primary against Rep. Tim Walz, who decided to run for governor over re-election in the 1st district. Along with two high-profile candidates, the state Democratic-Farmer-Labor Party added an additional wrinkle when it endorsed the bid of state representative Erin Murphy, who supports a statewide single-payer healthcare system.
Democrats may have a slight advantage, as Republicans have not won a statewide election in over a decade, but considering that Trump came within 2 percentage points of winning the state in 2016, Republicans may have a fighting chance.
Minnesota U.S. Senate Special Election: Democrats will have a relative advantage in both of their Senate elections, as in addition to popular Senator Amy Klobuchar running for her regularly scheduled re-election, there will also be a special election to fill the vacancy left by the resignation of Al Franken.
Sen. Tina Smith, appointed to the seat earlier this year, is facing an unconventional primary challenge from Richard Painter, a former White House ethics lawyer for George W. Bush. Painter, a former Republican, has become a vocal anti-Trump voice on Twitter and has leveraged his social media presence during his campaign.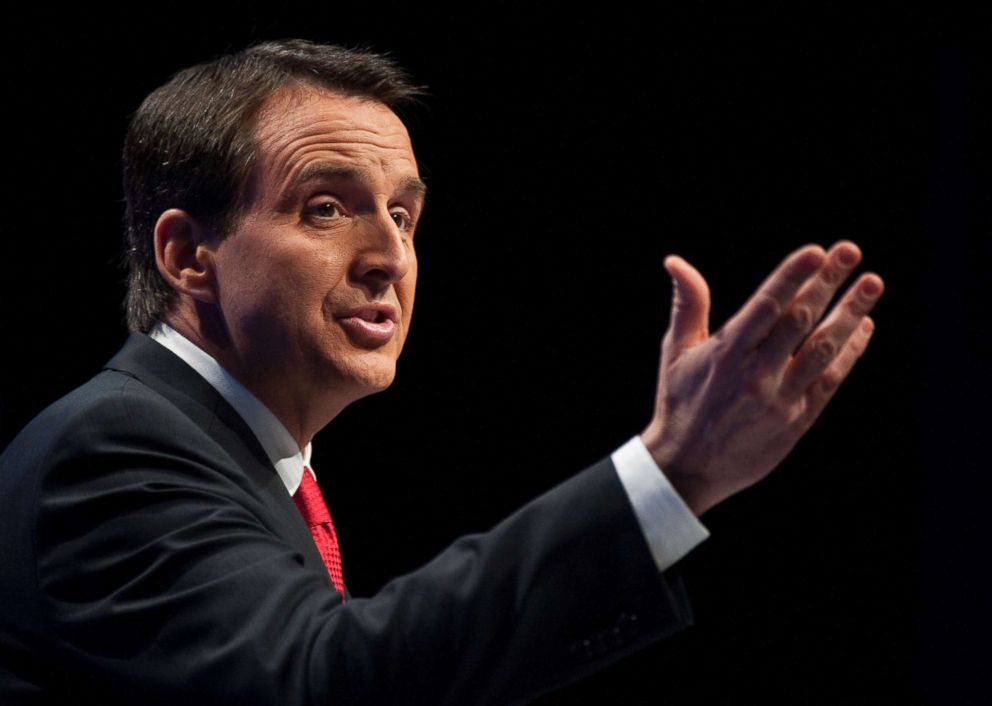 Smith, however, has the endorsement of most Democratic leaders in the state as well as from Senate colleague Elizabeth Warren.
Republicans have a three-way primary, but the only candidate who has filed contributions with the FEC has been state senator Karin Housley.
Minnesota 2nd Congressional District: Incumbent Rep. Jason Lewis could have a more challenging re-election bid now that a CNN report has unearthed Lewis' previous statements. Lewis referred to women as sluts and that African-Americans have an "entitlement mentality."
The general election is all set, however, as no Republican is running against Lewis. Presumptive Democratic nominee Angie Craig will likely attempt to take advantage of Lewis' attacks for the general election campaign, as she is running unopposed. Craig has been backed by progressive organizations including EMILY's List and the Human Rights Campaign.
Both Democrats and Republicans have listed the race as a target for extra funds, which makes sense for a largely suburban district that has been decided by one point or less in the last two presidential elections -- Obama won it in 2012 while Trump won it in 2016.
Minnesota 3rd Congressional District: Democrats have identified Republican Rep. Erik Paulsen's seat as a potential target, as the 3rd district has backed Democrats in the last three presidential elections.
Paulsen has continued to survive in the suburban Twin Cities districts with a relatively moderate voting record and has distanced himself from Trump.
Democrats will seek to take advantage of a relatively favorable electorate in the 3rd District and have given extra financial support to Dean Phillips, the owner of a local coffee chain. Phillips has run on a progressive platform including Medicare-for-All and ending Citizens United.
If Democrats want to successfully take back the House of Representatives, this seat will be crucial to their path to control.
Minnesota 5th Congressional District: DNC vice chair Keith Ellison won this seat in 2007 and became the first Muslim-American elected to Congress and may be succeeded by the first Muslim woman elected to Congress.
Ellison stepped aside to run for Minnesota attorney general and the local Democratic-Farmer-Labor party has endorsed state Rep. Ilhan Omar, a Somali-born hijab-wearing refugee. Omar has run on a strongly progressive platform and has faced controversy for her criticism of Israel, but is favored in her primary race.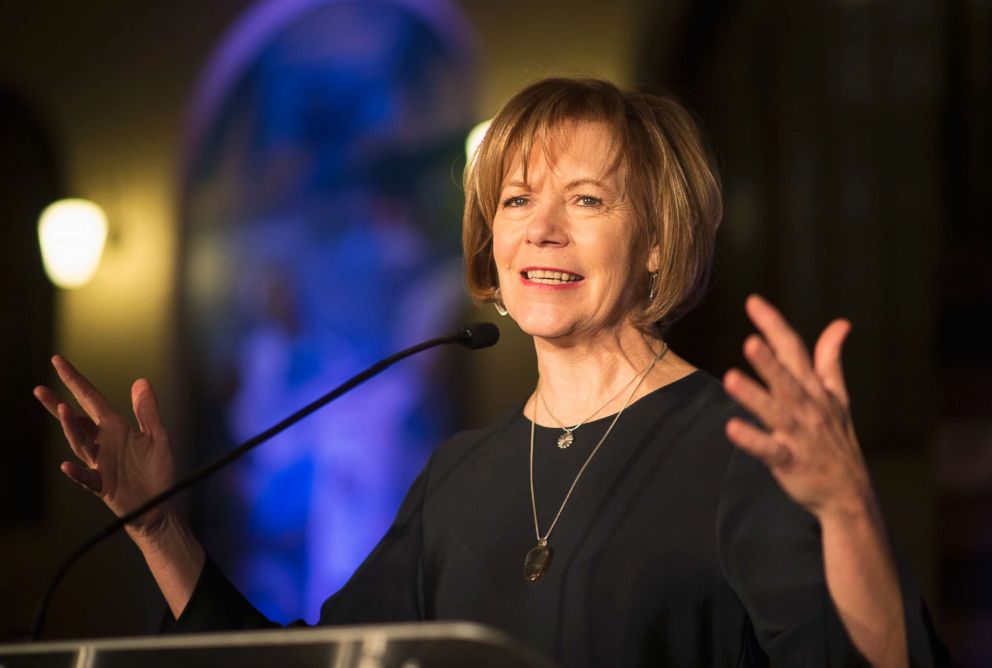 Four other candidates, including state Sen. Patricia Torres Ray and former State House Speaker Margaret Anderson Kelliher, are also running in the Democratic primary.
Three Republicans are running in the primary but will face a tough battle in a seat where Ellison won his last election with 69 percent of the vote.
Wisconsin 1st Congressional District: While Republicans need to defend all the seats they can in 2018, losing this seat would be especially painful as it currently belongs to Speaker of the House Paul Ryan.
Ryan is not running for re-election and six Republicans have jumped into the race. Ryan has endorsed former staffer Bryan Steil, but arguably the most prominent candidate among Republicans is Paul Nehlen, who lost the support of the conservative website Breitbart for his white supremacist views and anti-Semitic comments.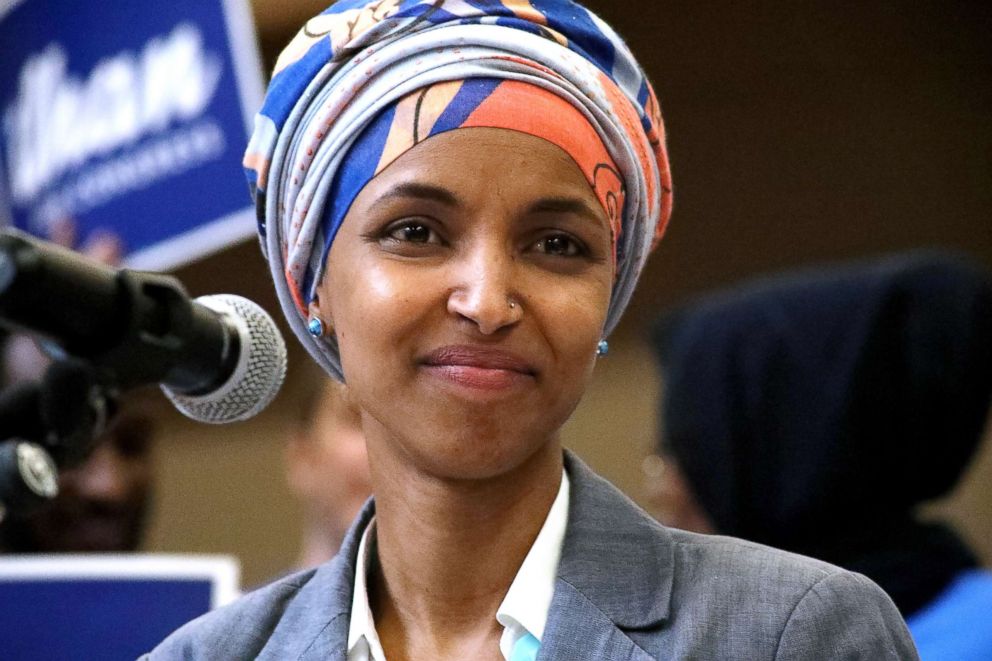 Democrats have a pair of candidates in teacher Cathy Myers and ironworker Randy Bryce, but the Democratic Congressional Campaign Committee has backed Bryce, who has raised nearly $5 million in his campaign. Bryce, an army veteran who has gained national attention, has earned also earned the support of Sen. Bernie Sanders.
The district swung Trump's way in 2016 thanks to the support of its substantial white working-class population, but if Bryce wins, Democrats may be able to rely on his background as an ironworker and his pro-labor policies to earn enough support to flip the seat.