Embattled Trump Foundation forced to shut down after 'egregious pattern of illegality': Officials
The New York Attorney General brought a lawsuit against the foundation.
President Trump's embattled charitable foundation has agreed to dissolve itself under judicial supervision as part of a lawsuit brought by New York Attorney General Barbara Underwood.
The Trump Foundation had previously sought to dissolve on its own terms but has now signed a stipulation that requires it to do so with monitoring by the court and oversight by the attorney general's office, which must review and approve disbursements of remaining funds to make sure the recipients are legitimate.
The foundation has about $1.75 million in remaining cash that will be distributed to non-profits approved by the state attorney general, according to Underwood's office. Additionally, the foundation's assets include physical possessions, including a Tim Tebow-signed football helmet, and two paintings of Trump himself which, according to Underwood's office, he paid for with $42,000 in foundation money.
"Today's stipulation accomplishes a key piece of the relief sought in our lawsuit earlier this year," said New York Attorney General (NYAG) Barbara Underwood in a statement.
"Under the terms, the Trump Foundation can only dissolve under judicial supervision – and it can only distribute its remaining charitable assets to reputable organizations approved by my office."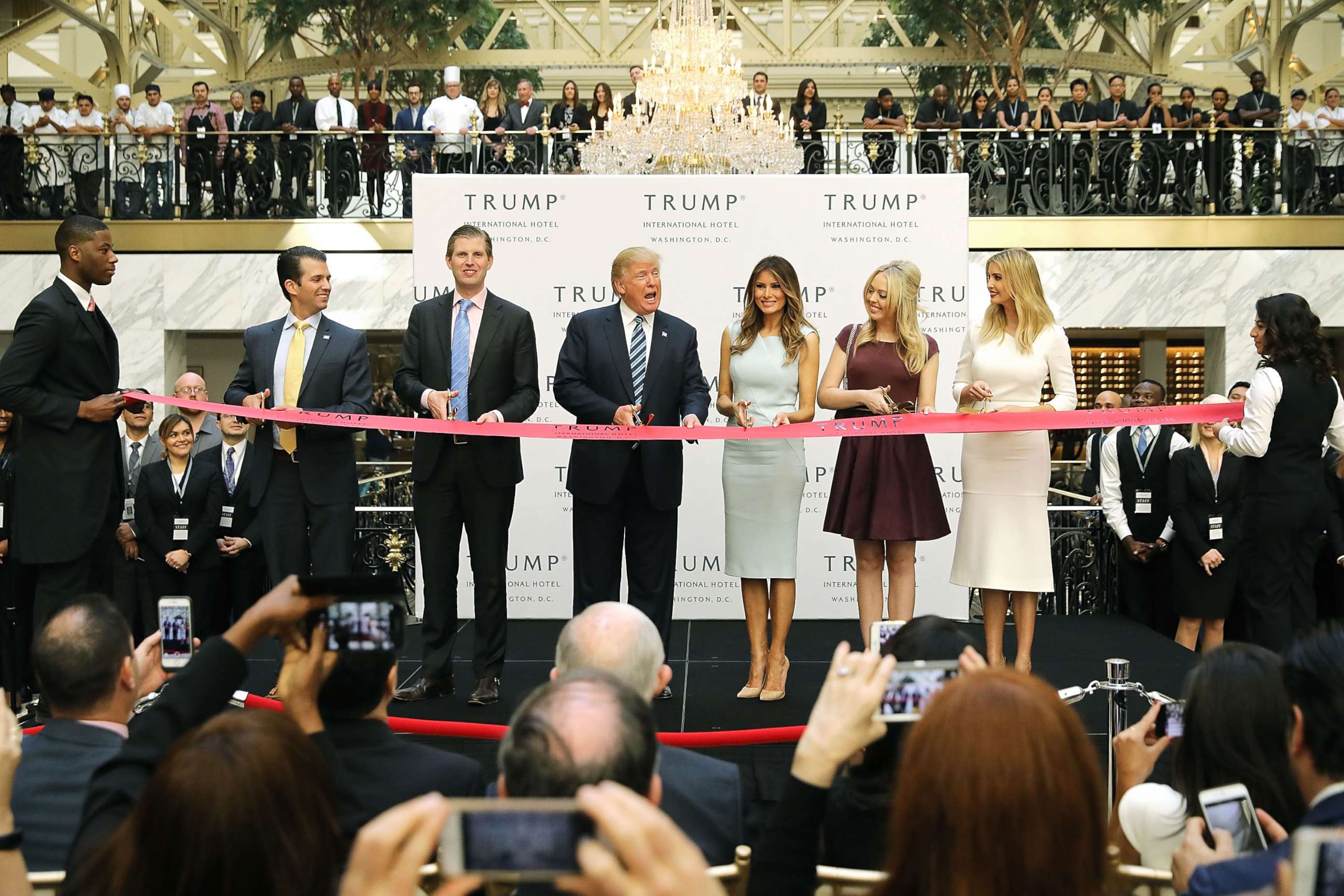 Yet an attorney for the Trump Foundation had a sharply different take on the matter. In a statement released in response to the attorney general's comments, Trump Foundation attorney Alan Futerfas accused Underwood's office of "politicizing" the matter.
"Contrary to the NYAG's misleading statement issued earlier today, the Foundation has been seeking to dissolve and distribute its remaining assets to worthwhile charitable causes since Donald J. Trump's victory in the 2016 Presidential election," Futerfas' statement said. "Unfortunately, the NYAG sought to prevent dissolution for almost two years, thereby depriving those most in need of nearly $1.7 million."
Futerfas went on to contend that in the past decade the foundation has distributed about $19 million to 700 different charitable organizations.
Shortly after the Futerfas statement was released, Underwood shot back with a follow-up statement of her own, insisting that the foundation wanted to dissolve itself, but that the dissolution required government oversight.
"Given the Trump Foundation's egregious pattern of illegality -— including repeatedly using charitable assets for unlawful purposes -— that was unacceptable," an Underwood spokesperson said in the follow-up statement.
"That's why AG Underwood's suit demanded dissolution under court supervision, with our office's oversight of how the charitable assets will be distributed — and that's exactly what we achieved with the Trump Foundation's concession today.
The attorney general's lawsuit alleged that the president and his three eldest children, who served as members of the foundation's board, repeatedly used charitable donations for personal, political and business gains, including legal settlements, campaign contributions and even to purchase a portrait of Trump to hang at one of his hotels.
The alleged conduct, Underwood said, "amounted to the Trump Foundation functioning as little more than a checkbook to serve Mr. Trump's business and political interests."
The lawsuit is also seeking restitution, as well as prohibiting Ivanka Trump, Eric Trump and Donald Trump Jr. from serving on the boards of charities for the next 10 years.
An attorney for the president has argued that the case is politically motivated, an argument the judge rejected as recently as last month when he turned down an attempt to have the case dismissed.