A new report from the Environmental Protection Agency's internal watchdog found that it was Administrator Scott Pruitt's chief of staff who signed off on raises for at least two of the agency chief's long-time aides under a little-known provision of the Safe Drinking Water Act.
According to the EPA's inspector general, Pruitt's Chief of Staff, Ryan Jackson, directly oversaw and approved the pay raises for Sarah Greenwalt, Millan Hupp and Millan Hupp's sister, Sydney Hupp. Documents released as part of their interim report show that Jackson signed his name in a box reserved for the administrator's signature, with a note to the side that says, "for Scott Pruitt."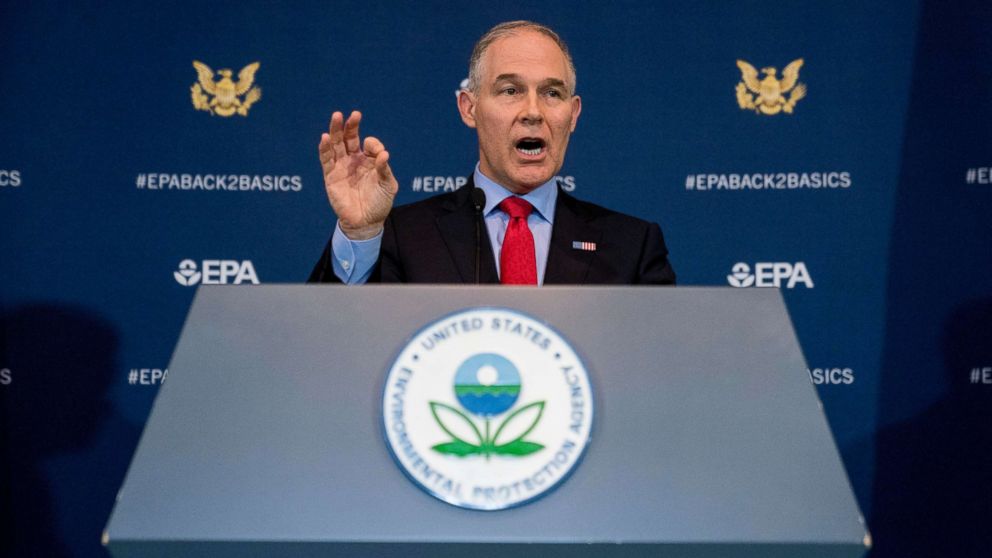 ABC News previously reported that two sources confirmed Pruitt pushed for the raises of two staffers but has not confirmed that the amounts were paid to these employees. The report lists those figures as being paid to "employee A" and "employee B".
The Atlantic first reported that both staffers were given significant raises that were supposed to take effect this month and added that Pruitt personally approved the raises after the White House officials denied the request.
The Atlantic and The Washington Post reported that a $56,765 raise was approved for Greenwalt, which would have brought her salary to more than $164,000, and that a $28,130 raise was approved for Millan Hupp, which would have brought her salary to more than $114,000.
In an interview that aired on Fox News earlier this month, Pruitt said he didn't know anything about the raises and that he has taken action to reverse the decision.
"My staff did and I found out about that yesterday and I changed it. That PPO process should have been respected and I issued a statement yesterday walking back those pay raises," he told the reporter.
The interim report released Monday was a "management alert," which the inspector general's office issues when it finds information during an audit that needs to be immediately brought to the attention of management at the agency. In a statement to ABC News on Monday, the EPA did not directly address the inspector general's alert, but clarified its position on the EPA's hiring process and reiterated its commitment to cooperating with the inspector general.
"Salary determinations for appointees are made by EPA's chief of staff, White House liaison, and career human resources officials," EPA spokesman Jahan Wilcox said. "Offices within the Agency have already been responsive to the Inspector General's inquiries concerning administratively determined positions and will continue to provide information for any future inquiries."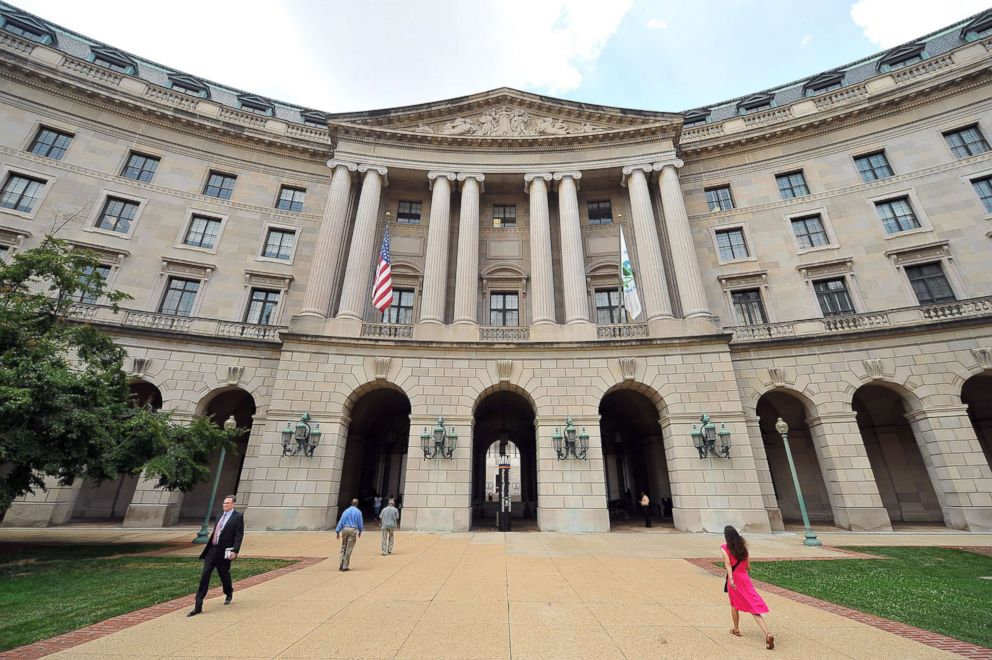 Salaries of the vast majority of federal government employees are dictated by a strict wage guideline called the General Schedule pay system, which determines compensations based on various factors including education level, years of service and location.
Some federal employees, however, are hired under other pay categories that are established and adjusted by unique statutes of each agency.
In the EPA's case, according to information on the Office of Personnel Management website, the Safe Drinking Water Act establishes the administrator's authority to appoint up to 30 employees and set their salaries up to a certain level to assist with the agency's mission to protect public health and clean water.
In early 2017, as the Trump administration got underway, Pruitt brought on 10 staff members with his hiring authority established by the Safe Drinking Water Act. Many of them were his long-time aides from Oklahoma, including Greenwalt and Millan and Sydney Hupp.
A document obtained by American Oversight lists additional appointees that were hired by EPA under the Safe Drinking Water Act rule as "administratively determined" positions. That document counts eight additional hires, including senior advisors and communications staff for the administrator.
American Oversight is a government watchdog group that has filed Freedom of Information Act requests for information on appointed officials in multiple agencies. The executive director and other members of the group worked for federal agencies during the Obama administration.
Two of those employees have since left the agency.
In addition to concerns about how much these appointees are being paid, watchdog reports from the EPA's inspector general and the Government Accountability Office (GAO) have flagged that these employees do not have to follow the same ethics procedures as other appointees. Political appointees typically have to declare financial conflicts of interest through the Office of Government Ethics.
Sens. Tom Carper. D-Delaware, and Sheldon Whitehouse, D-R.I., have requested information on EPA appointees under the Safe Drinking Water Act multiple times, citing concern that Pruitt was appointing lobbyists to jobs at EPA who then didn't have to disclose conflicts of interest.
At the beginning of Pruitt's time at EPA, the senators asked the EPA for information about the nominees but said the agency didn't respond to their requests. They wrote the GAO in August asking for an investigation into these hires. The EPA inspector general began an inquiry in January. A GAO spokesman said their investigation is on hold until the IG report is complete.
In early April, the senators sent another letter to the inspector general asking them to expand that investigation to include The Atlantic's report about Pruitt having personally granted the raises using the Safe Drinking Water Act provision, even after the White House office that usually handles such matters rejected the raises.
The Senators wrote that the Act only gives the EPA administrator the ability to hire these employees and determine their salaries.
"Pruitt's interview with Fox News raises several troubling questions. If Pruitt's statements to Fox News were accurate, then one or more EPA officials other than the Administrator appointed and fixed the compensation of these individuals absent direction from or knowledge of the Administrator," they wrote in the letter. "This could indicate a serious breakdown of internal controls on the appropriate use of this authority. If Pruitt's statements were false, then the SDWA hiring authority may have been intentionally abused under the direction of the Administrator to award large raises to favored aides."